25 Delicious Paleo Casseroles (Whole30 Options Too)
Options for Paleo casseroles can seem limited at times. Because a lot of "traditional" casseroles feature non-Paleo ingredients such as heavy cream, canned soup, cheese and sweetened sauces, you have to get creative to put together a flavorful Paleo compliant casserole. Luckily for you, we put together a list of 25 delicious Paleo casseroles to check out (zero creativity required). 
The beauty of Paleo casseroles
We love casseroles mostly because they fit into our weekly meal planning perfectly by giving us lots of leftovers. Making a big meal over the weekend and having it in the fridge to eat on during the week is a HUGE time saver. In fact, we build in a large meal for our subscribers in our weekly Real Simple Good Paleo Meal Plans. This large meal isn't always a casserole, but these Paleo casseroles all look like some good options to add into the rotation!
25 Delicious Paleo Casseroles
These aren't just Paleo, we have a lot of Whole30 options too. Whole30 compliant casseroles will be noted after the title in the listing.
1. BBQ CHICKEN CASSEROLE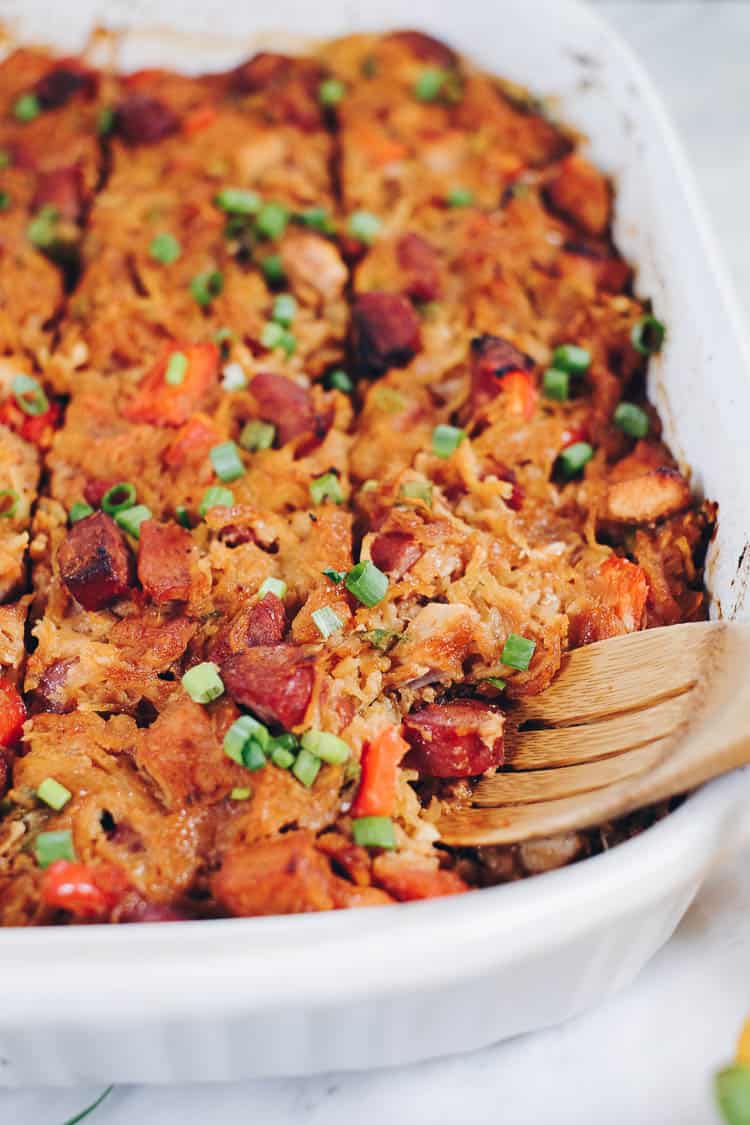 Real Simple Good via realsimplegood.com
2. DRUNKEN CHICKEN ZOODLE CASSEROLE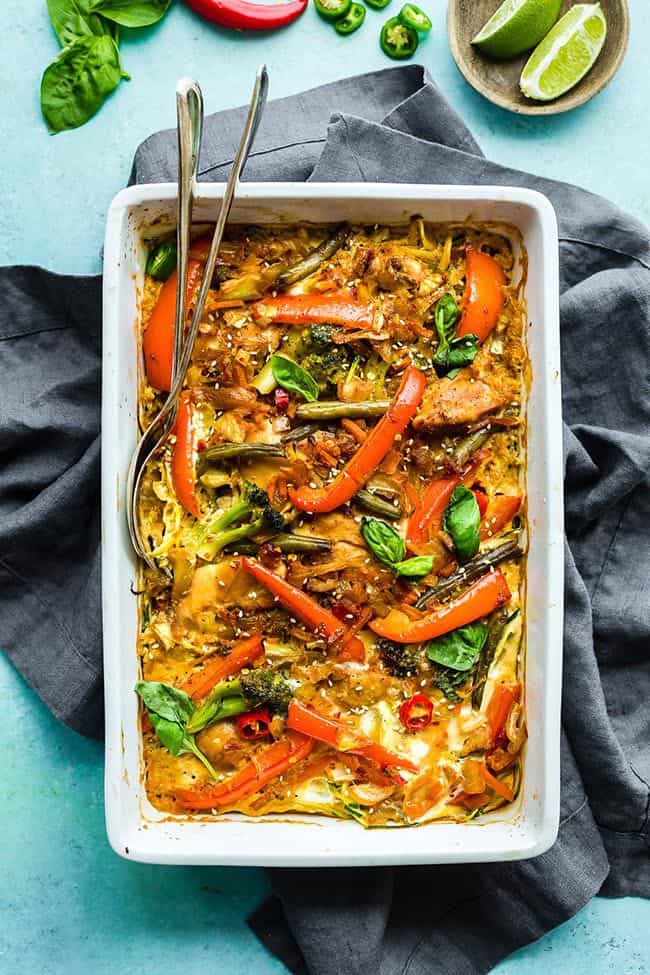 Cotter Crunch via cottercrunch.com
3. CHICKEN PESTO PALEO SPAGHETTI SQUASH (WHOLE30)
Paleo Running Momma via paleorunningmomma.com
4. PALEO CASSEROLE WITH TURKEY, PEPPERS, ZUCCHINI AND TOMATOES (WHOLE30)
Food Faith Fitness via foodfaithfitness.com
5. PALEO BAKED SPAGHETTI (WHOLE30)
Jay's Baking Me Crazy via jaysbakingmecrazy.com
6. BACON, BROCCOLI AND CHICKEN CASSEROLE (WHOLE30)
Paleo Leap via paleoleap.com
7. LOADED CAULIFLOWER CASSEROLE (WHOLE30)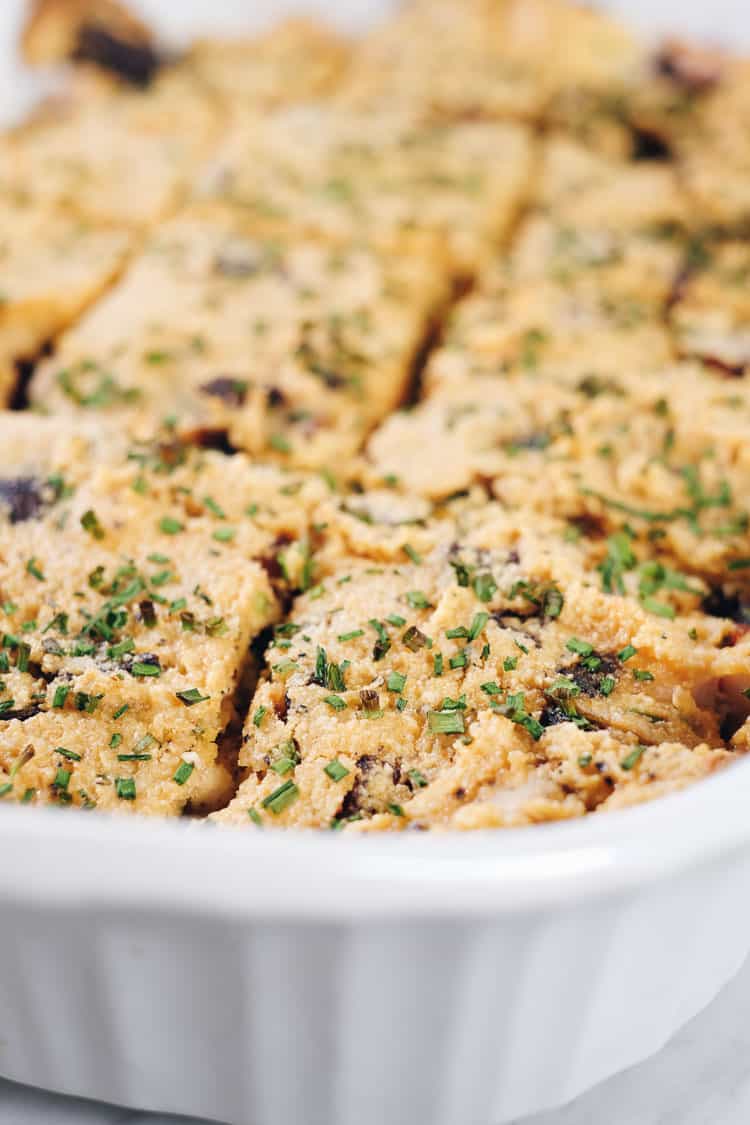 Real Simple Good via realsimplegood.com
8. PALEO BUFFALO CHICKEN CASSEROLE (WHOLE30)
Wicked Spatula via wickedspatula.com
9. PALEO LASAGNA (WHOLE30)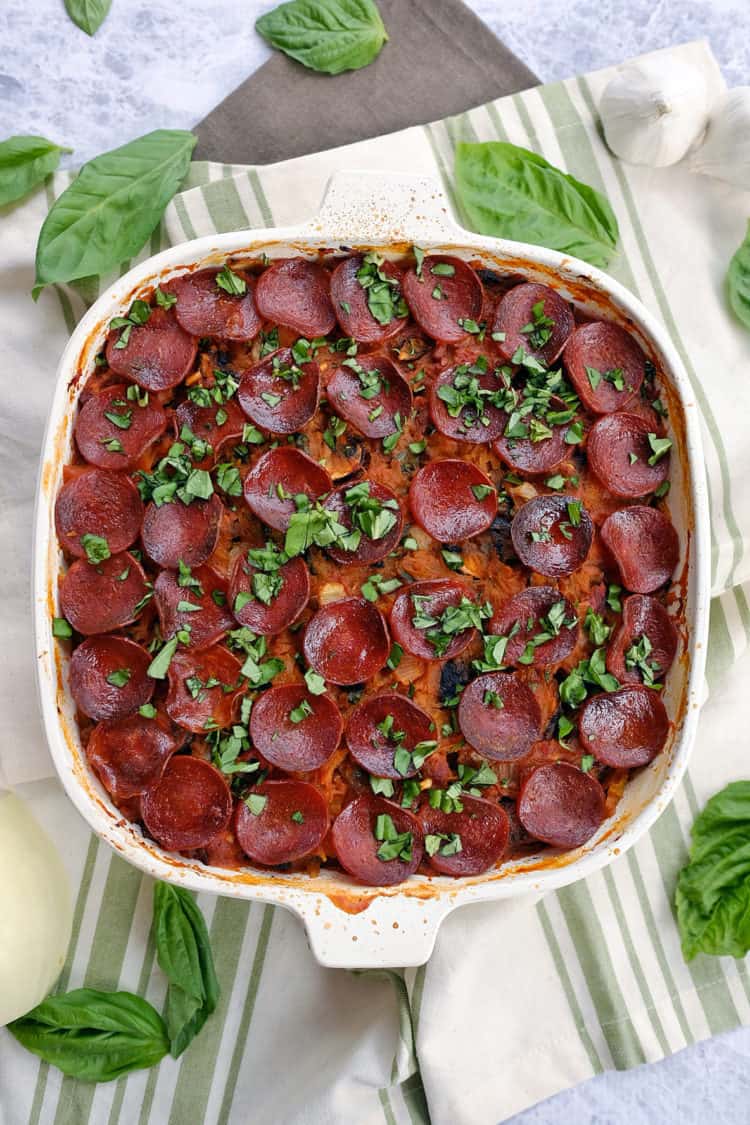 Real Simple Good via realsimplegood.com
10. SHEPHERD'S PIE WITH SWEET POTATO TOPPING (WHOLE30)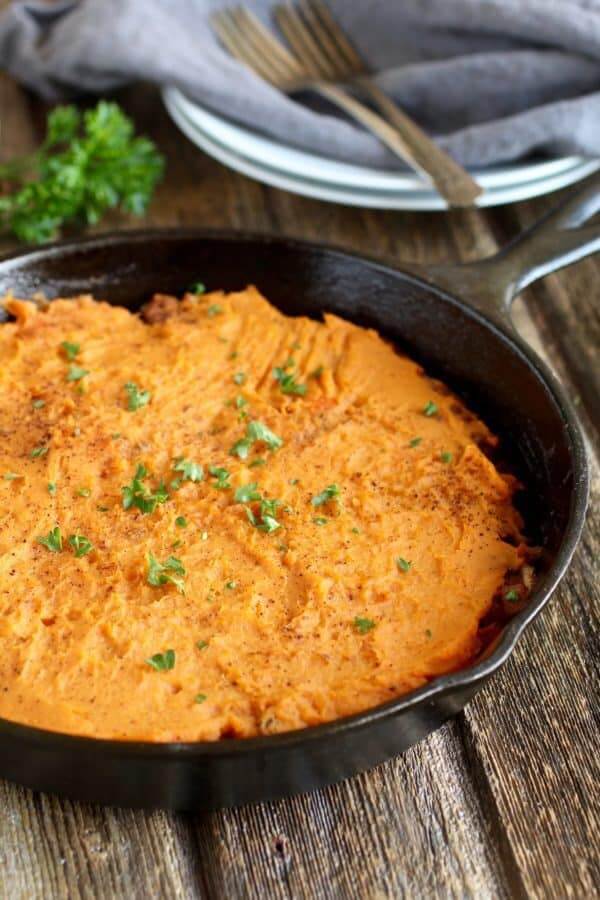 The Real Food Dietitians via therealfoodrds.com
11. CAJUN SHRIMP AND SPIRALIZED POTATO CASSEROLE (WHOLE30)
Perchance To Cook via perchancetocook.com
12. DEEP DISH PALEO TAMALE PIE
A Calculated Whisk via acalculatedwhisk.com
13. APPLE AND BUTTERNUT SQUASH PULLED PORK CASSEROLE (WHOLE30)
The Healthy Foodie via thehealthyfoodie.com
14. CHICKEN BACON RANCH CASSEROLE
Paleo Scaleo via paleoscaleo.com
15. CAJUN CAULIFLOWER CASSEROLE (WHOLE30)
Food Faith Fitness via foodfaithfitness.com
16. CREAMY GARLIC SPAGHETTI SQUASH CASSEROLE (WHOLE30)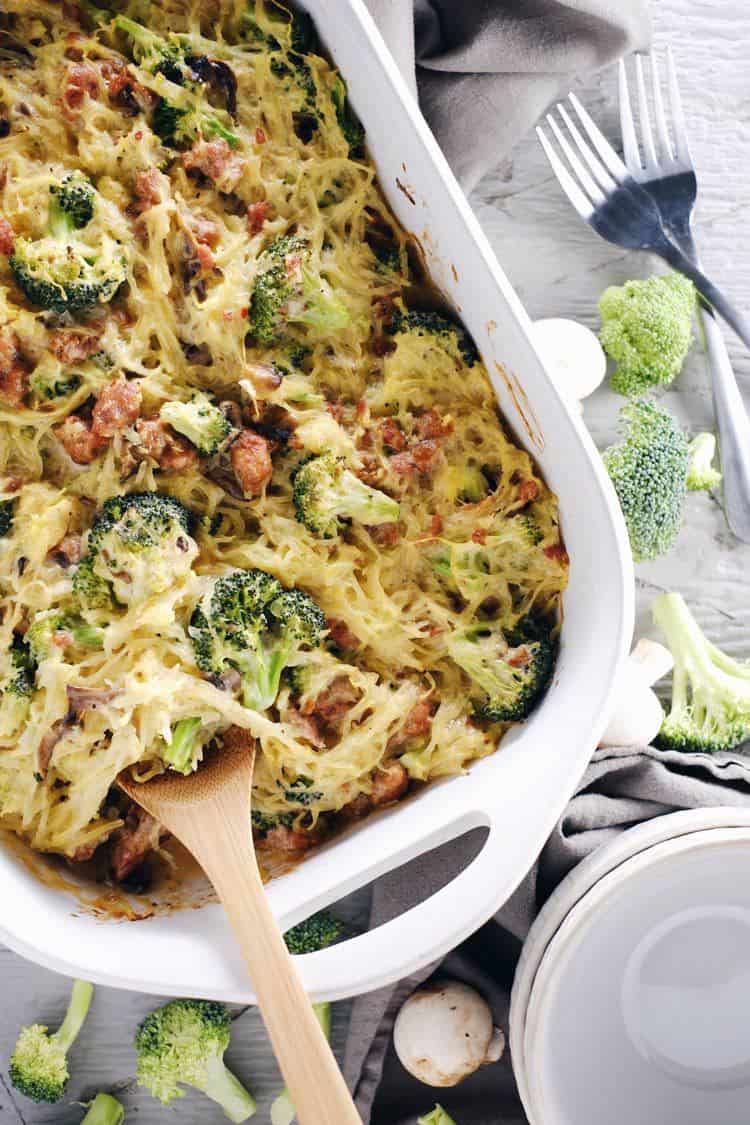 Real Simple Good via realsimplegood.com
17. PALEO NACHO CASSEROLE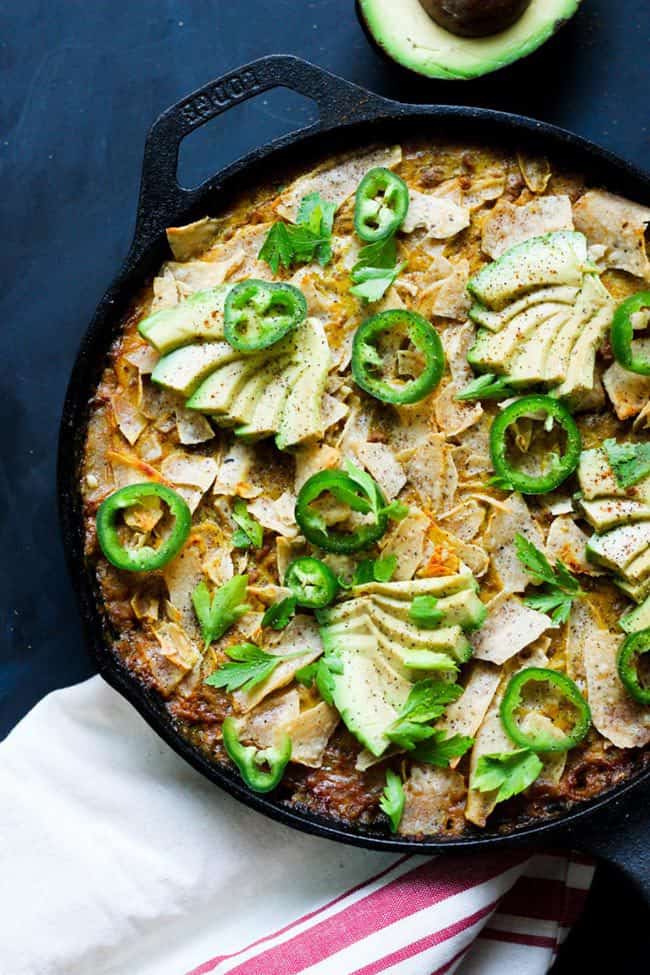 What Great Grandma Ate via whatgreatgrandmaate.com
18. PALEO CHICKEN AND CELERIAC RICE CASSEROLE (WHOLE30)
Inspiralized via inspiralized.com
19. LEMON HERB CHICKEN POTATO CASSEROLE (WHOLE30)
Happy Body Formula via happybodyformula.com
20. EASY ZUCCHINI CASSEROLE (WHOLE30)
Real Simple Good via realsimplegood.com
21. TUNA GREEN CHILE ZOODLE CASSEROLE (WHOLE30)
Cotter Crunch via cottercrunch.com
22. SIMPLE SAUSAGE CASSEROLE (WHOLE30)
Paleo Leap via paleoleap.com
23. BAKED BUFFALO CHICKEN CASSEROLE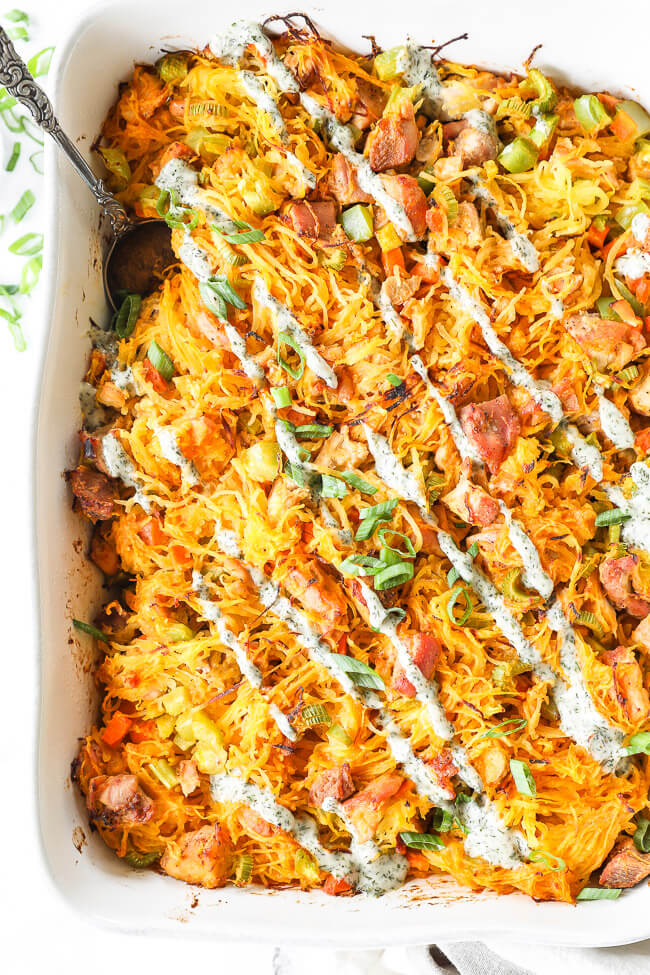 Real Simple Good via realsimplegood.com
24. FOUR LAYER BEEF AND BACON CASSEROLE (WHOLE30)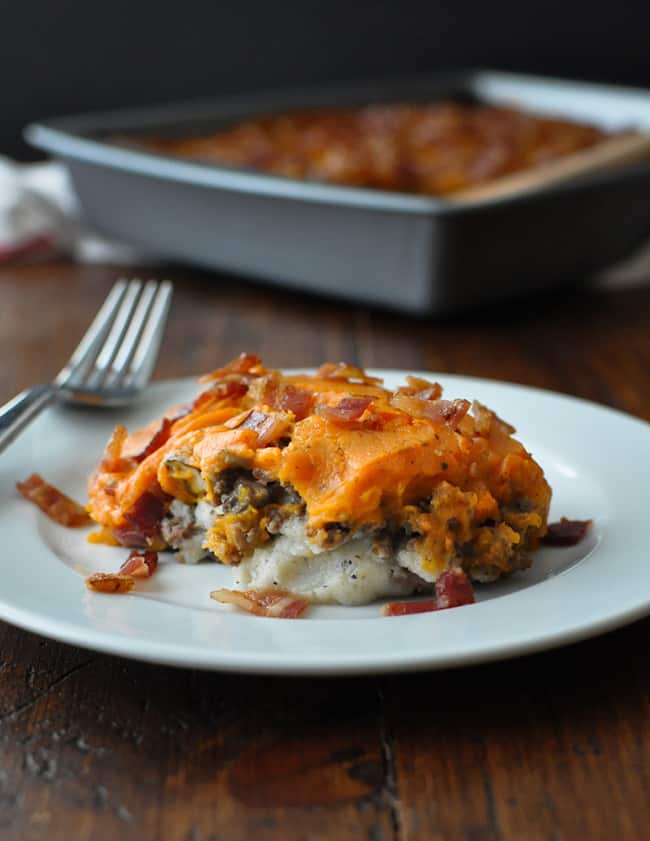 Fed and Fit via fedandfit.com
25. CREAMY LAMB AND EGGPLANT CASSEROLE (WHOLE30)
The Healthy Foodie via thehealthyfoodie.com
---