Now that we are a few weeks into the new year, we are at the point where a lot of new year's resolutions start to fade away. No matter how hard we try every year and with what good intentions we enter into the new year with, making changes to old habits is HARD.
Easy and Healthy Meal Ideas Keep You on Track
When it comes to healthy eating we try to make things as simple as possible. We like to have lots of options and ideas on hand that feature everyday ingredients and help us have nutritious meals that are easy to whip up at any time.
On that note, we wanted to share these 30 easy and healthy meal ideas with you today in case you need some fresh ideas to help re-focus on your new year's resolutions. Pin this infographic now so you always have these easy and healthy meal ideas on hand when you're standing in front of the refrigerator trying to decide what to eat!

Meal Planning + Prep Helps Too
The main thing that we use to keep our healthy eating on track is meal planning, meal prep and utilizing leftovers. Each of these can save you a ton time in your busy week. Not to mention, if you invest the time to plan and prep all your meals for the week, you take impulse eating off the table and simply eat the healthy meals you already planned, prepped and shopped for.
---
OK, Now On to Some Recipes
We know the infographic above will be helpful when it comes to generating ideas for easy and healthy meals, but we also wanted to provide some links to full recipes for some of the ideas in the infographic.
TOMATO SAUCE + ZOODLES + MEATBALLS
Paleo Spaghetti and Meatballs via Amy Sheree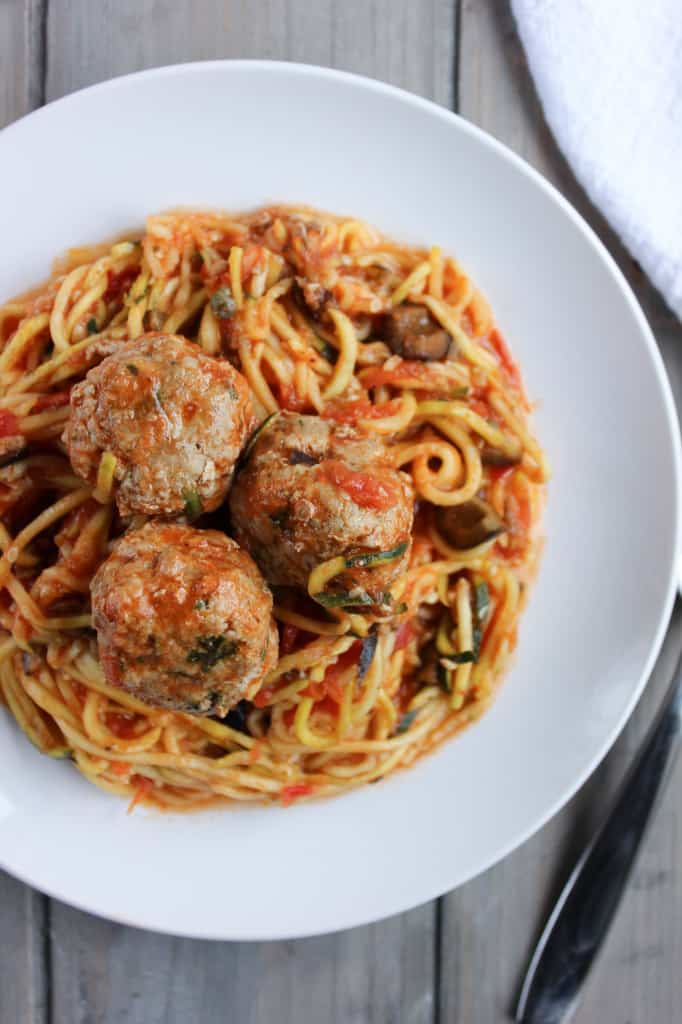 GROUND PORK + LETTUCE + GREEN ONION
Pork Lettuce Wraps via Real Simple Good.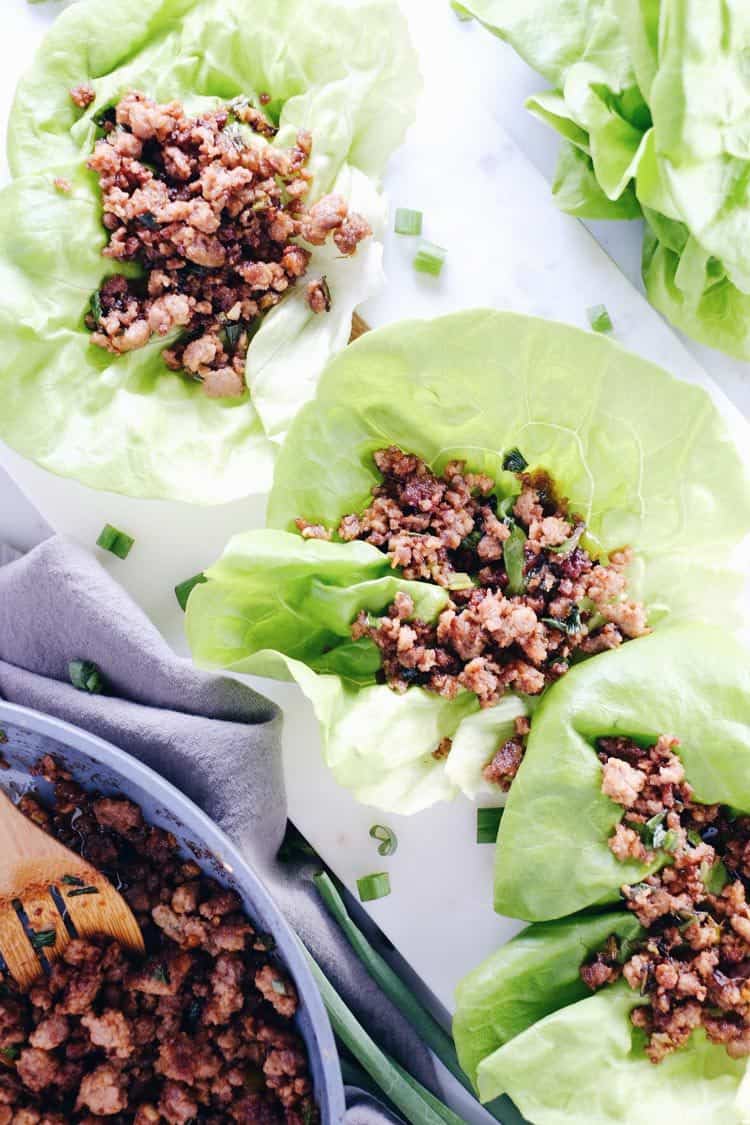 SWEET POTATO + SHREDDED CHICKEN + SPINACH
Crockpot Maple Chipotle Chicken Stuffed Sweet Potatoes via Real Simpe Good.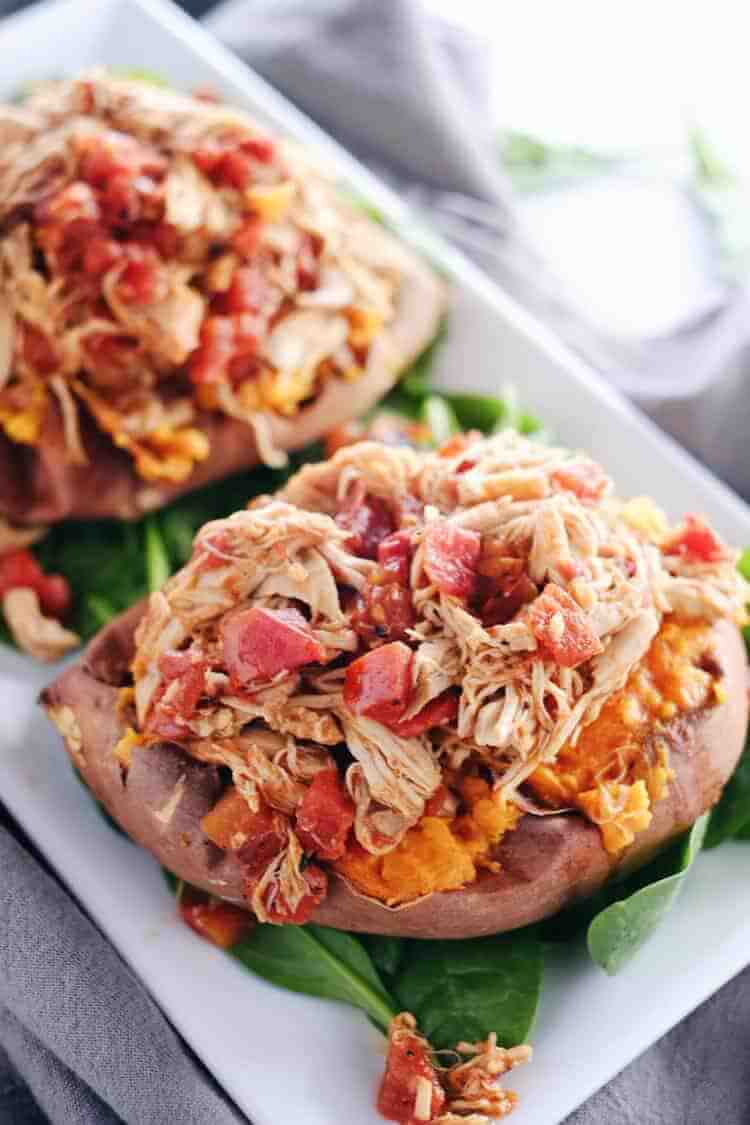 STEAK + MUSHROOMS + KALE
Ribeye with Caramelized Onions and Mushrooms via Paleo Leap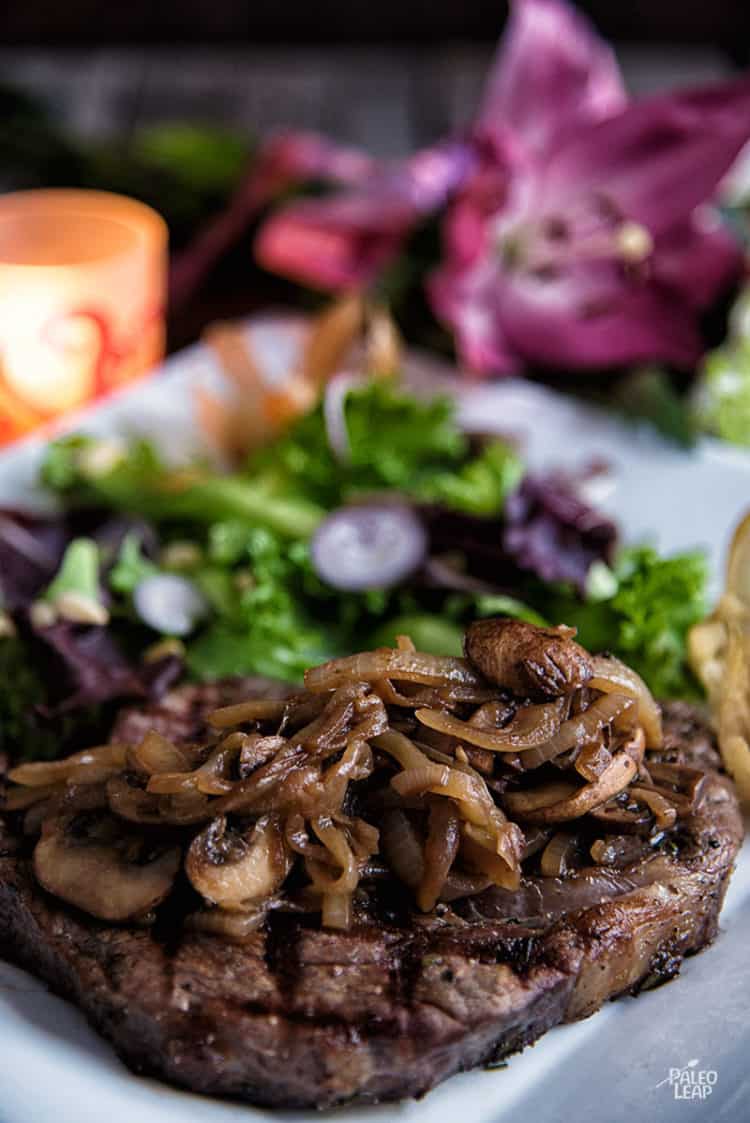 BROCCOLI + SWEET POTATO + CHICKEN
Sweet Potato Broccoli Chicken Bake via The Real Food Dieticians
TUNA + AVOCADO + CUCUMBER
Avocado Dill Tuna Salad via Little Bits Of
TUNA + AVOCADO + CUCUMBER
Paleo Taco Stuffed Zucchini via Jay's Baking Me Crazy
COD + ONION + TOMATO SAUCE
Veracruz Style Fish Skillet via Real Simple Good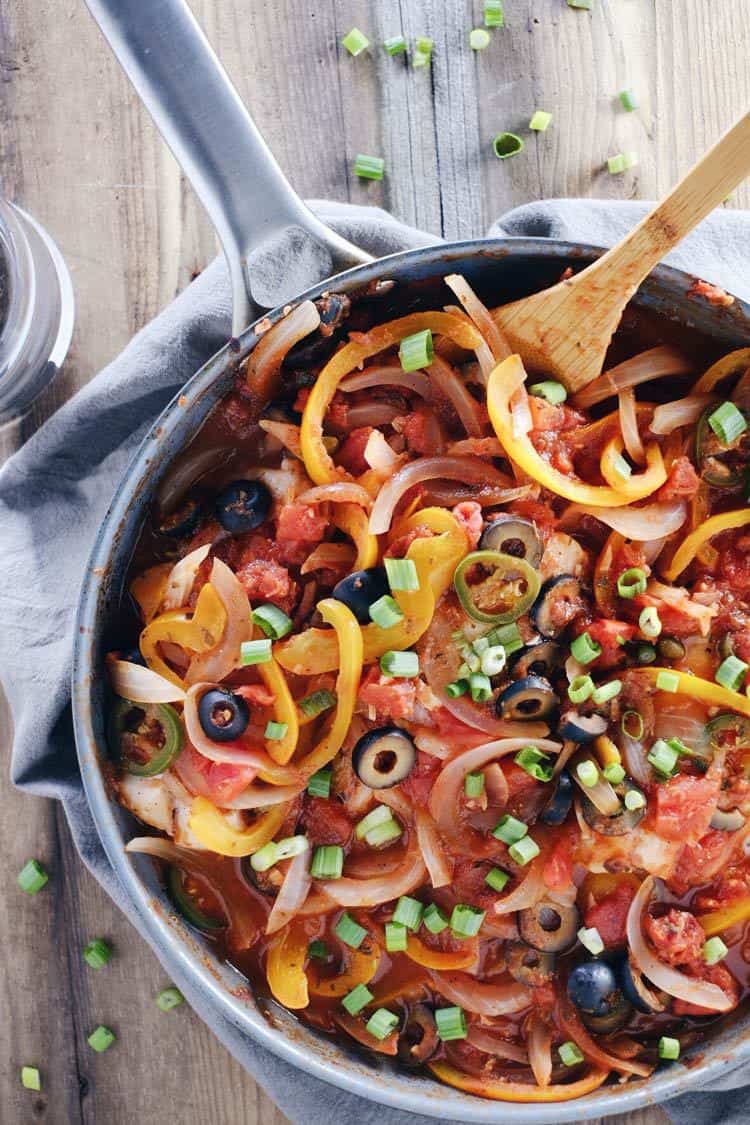 CHICKEN + SQUASH + GRAPES
Sheet Pan Chicken and Squash Dinner via Real Simple Good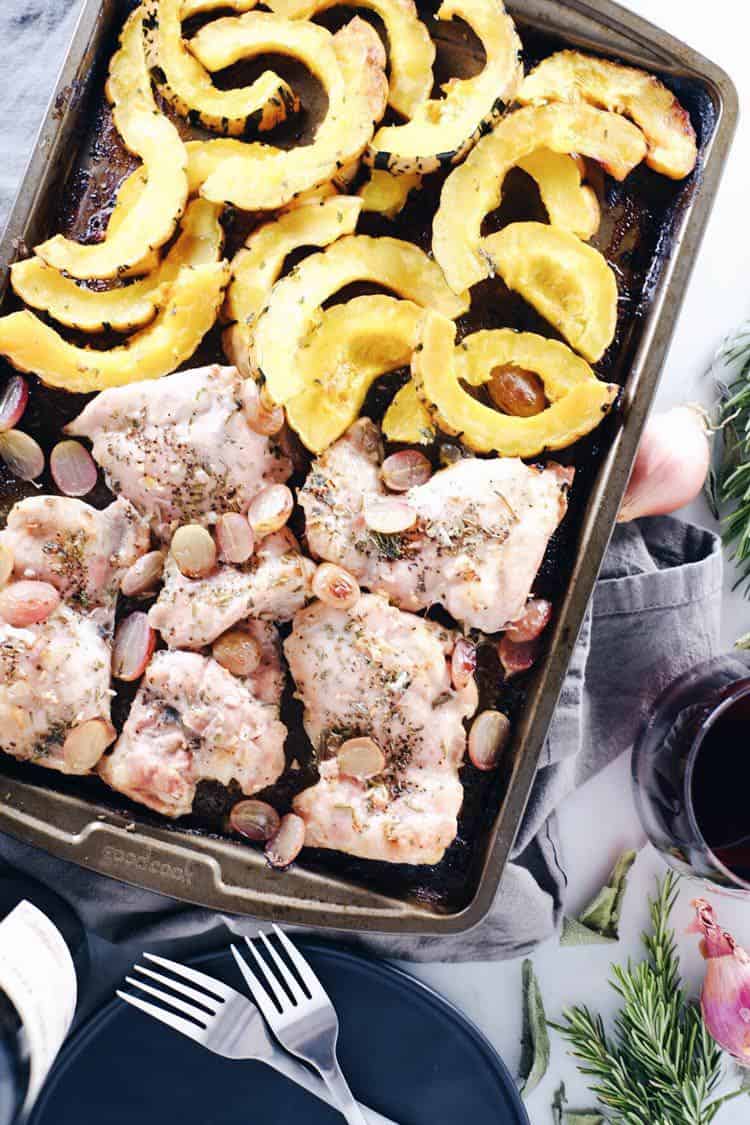 STEAK + TOMATOES + ARUGULA
California Steak Salad with Chimichurri Dressing via Joyful Healthy Eats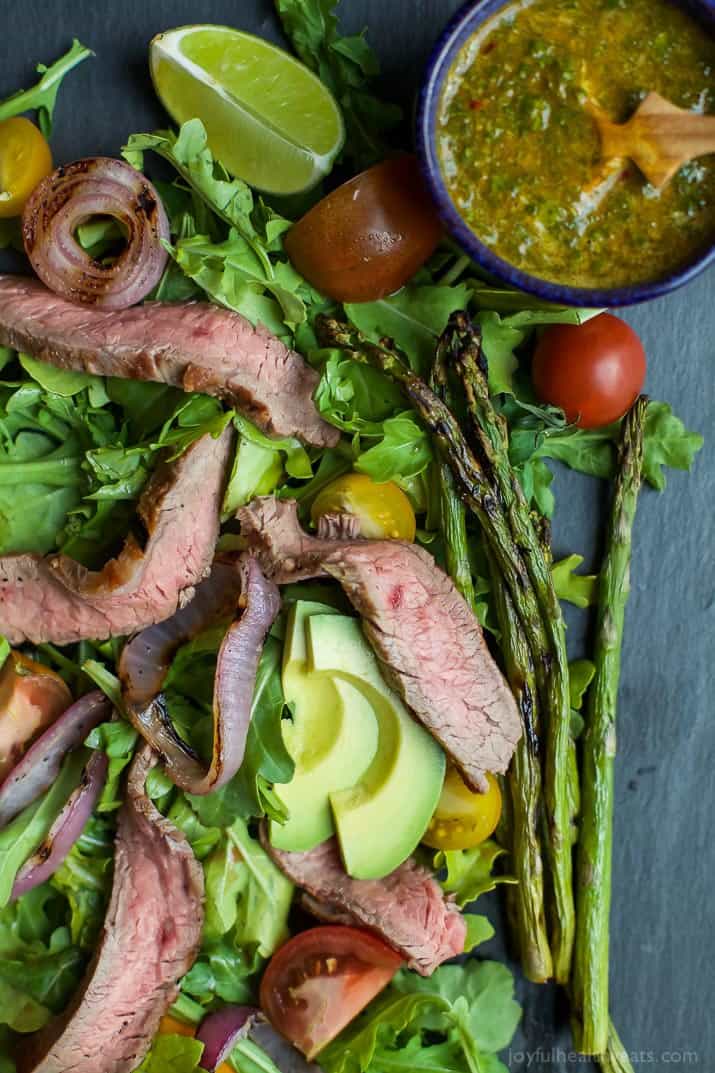 GROUND BEEF + SWEET POTATO + EGGS
"Bacon Burger and Fries" Paleo Breakfast Bake via Paleo Running Momma
YOUR TURN TO TRY SOME EASY AND HEALTY MEALS
We hope this post gives you some inspiration for easy and healthy meal ideas in the future! If you try any of these recipes or use the infographic for inspiration, let us know how it goes by leaving a comment below. Then, take a photo and tag us on Instagram @realsimplegood, so we can see!
---