Why you'll love this super-easy creamy red pepper sauce recipe
Flavor packed and with only 3-ingredients it's ready in about 5-minutes, what's not to like?
Use it as a dip for chips & crackers, to slather on burgers or sandwiches, or as a sauce for bowls or salads.
It's on of our favorites of our homemade sauce and dressing recipes that will fit just about any dietary requirement.
Use a jar of roasted red peppers or we provide instructions in the recipe notes for roasting your own.
The roasted peppers give it a bit of a smoky taste while the avocado adds a creaminess you wouldn't believe.
Featured comment
Soooo good! I just made this sauce to have with dinner tonight, but I can't seem to stop eating it with a spoon out of the food processor! 🤪 (please don't judge, it's just that good!)

Angela
How to make dairy-free roasted red pepper sauce
This roasted pepper sauce is a breeze to make. In fact, you literally only need 5-minutes. Here's how: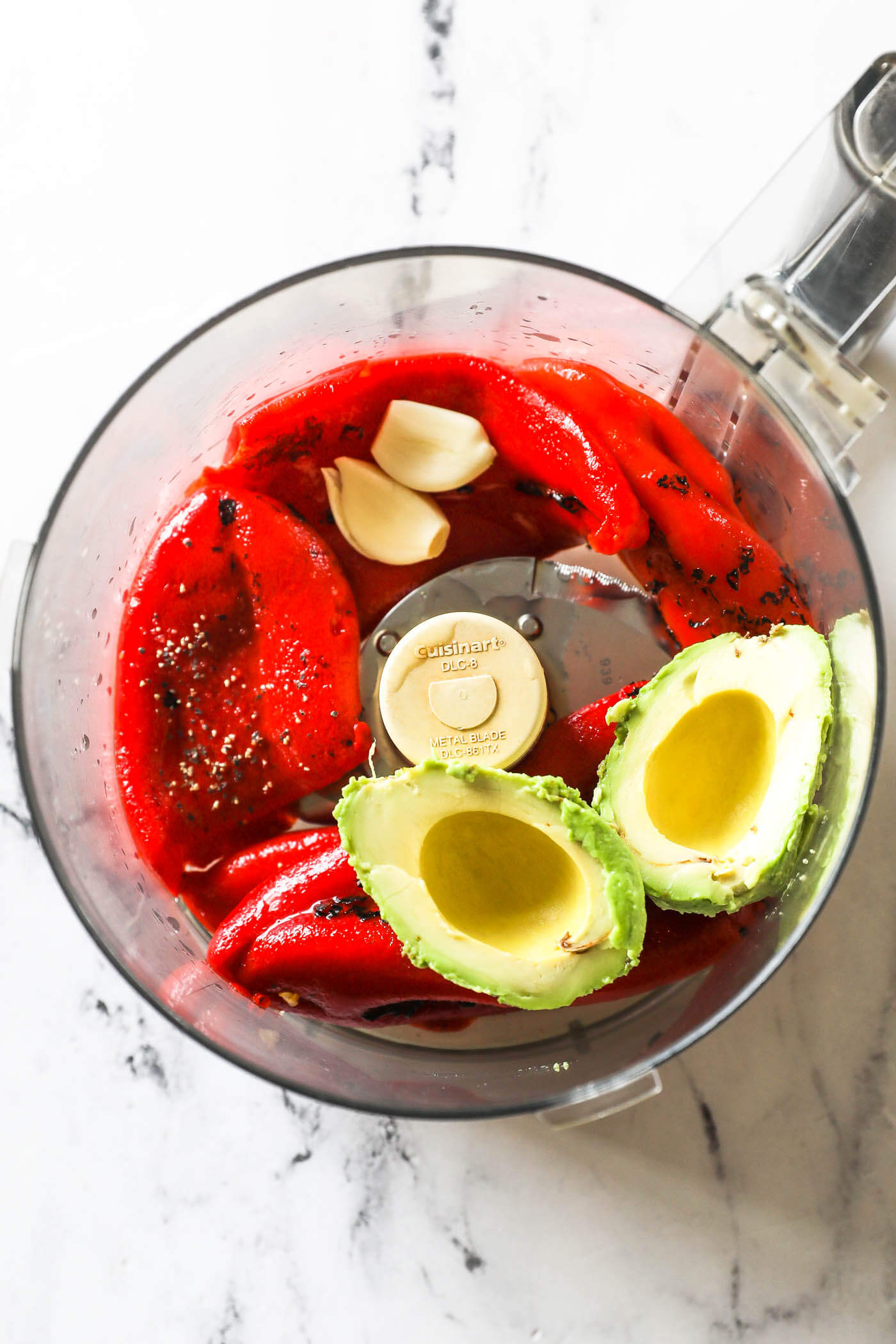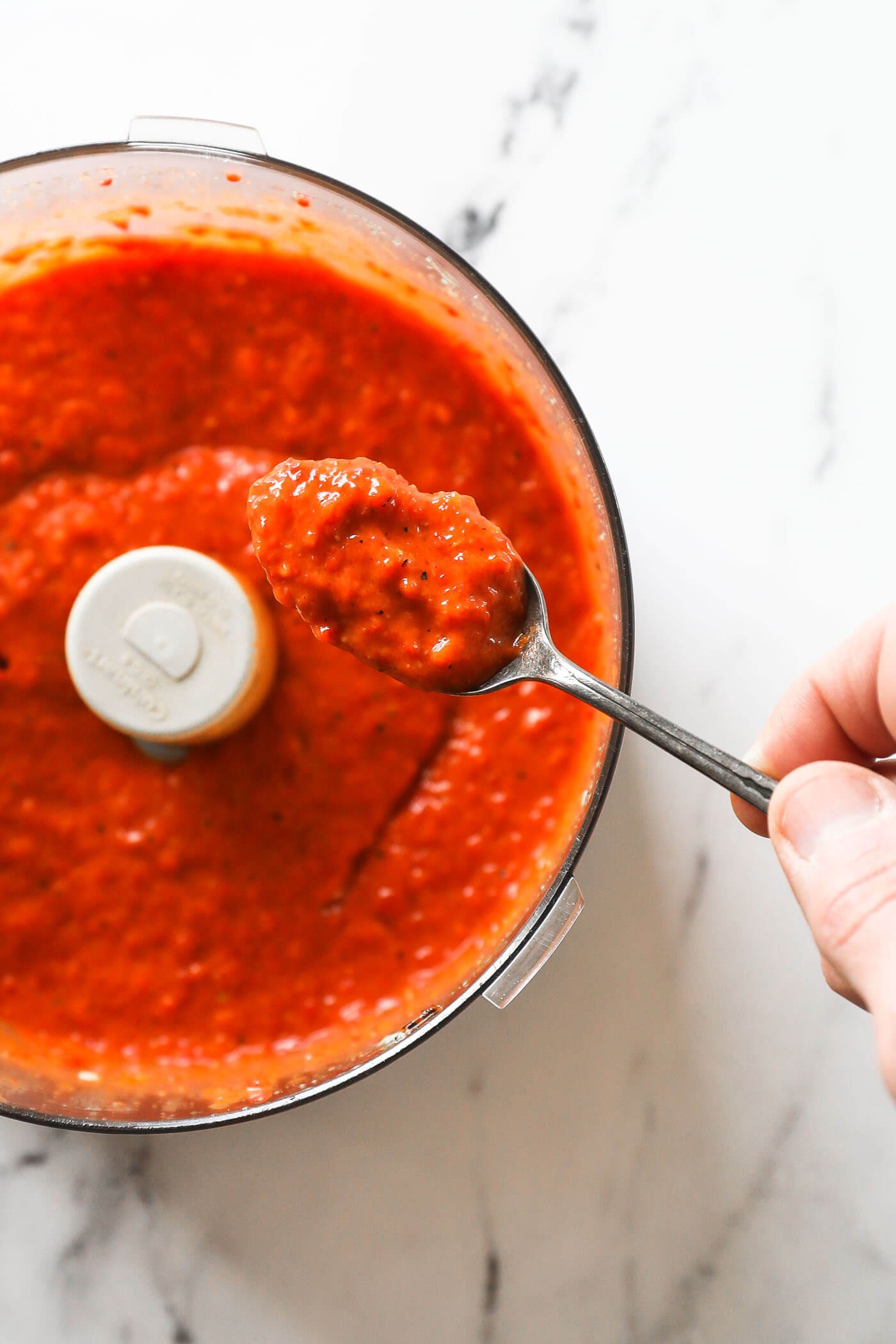 That's it! About as easy as it gets right?
You can serve it up right away or chill it in the fridge for serving later.
What to do with roasted red pepper sauce
I think this sauce is in our top 3 for versatile sauces (along with this homemade chipotle aioli and our homemade sugar-free BBQ sauce).
It's so versatile, here are some ways to use it.
Dipping – for veggies, crackers, etc.
Burgers
Fries
Sandwiches
Salads
Veggie bowls
Chicken
Eggs
Potatoes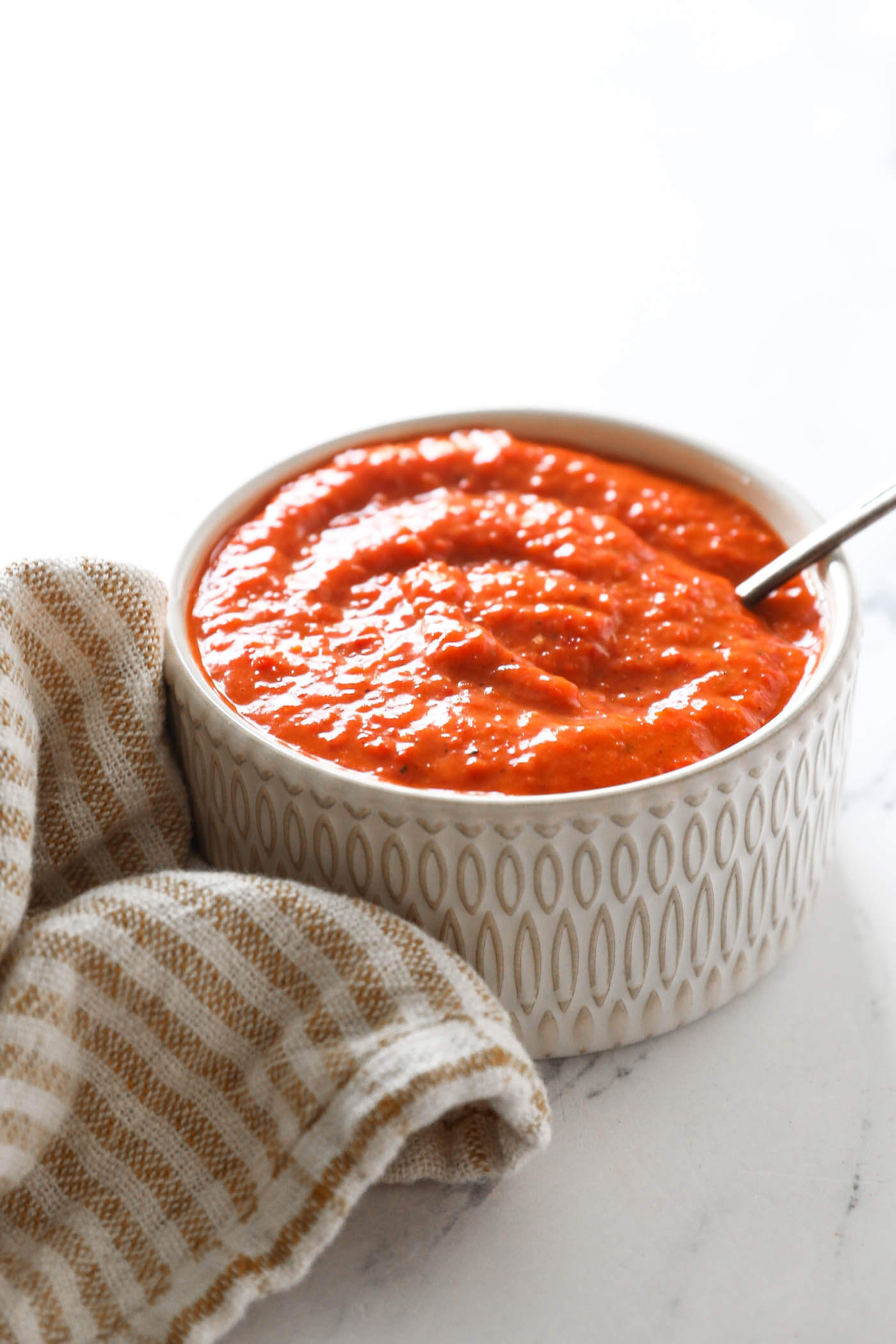 We hope you love this recipe as much as we do!
Don't forget to leave a quick star rating and review below, we read every comment and truly appreciate your feedback. Also, be sure to browse the rest of our healthy sauces, marinades, seasonings, and dressings to find some other favorites too!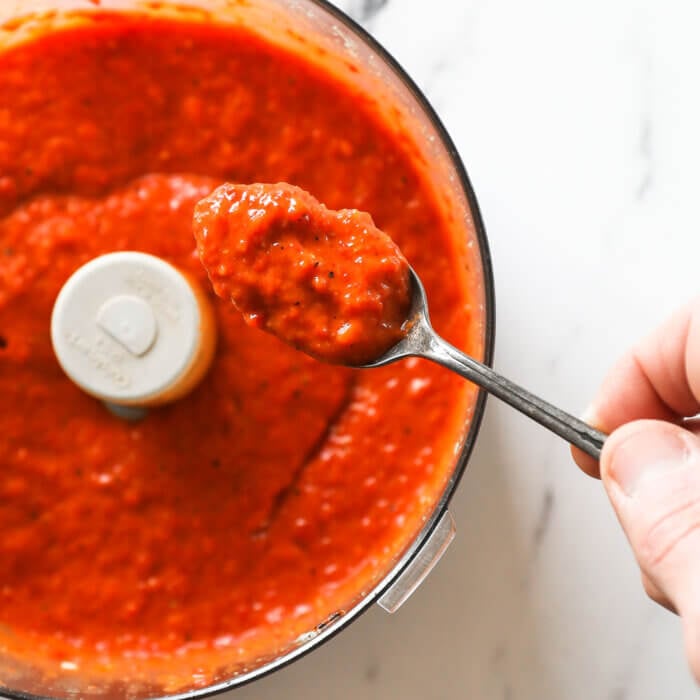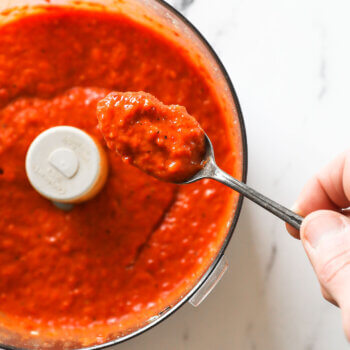 Get the Recipe:
5-Minute Roasted Red Pepper Sauce (Dairy-Free)
This creamy 3-ingredient roasted red pepper sauce is completely dairy-free. Ripe avocado replaces heavy cream, and a jar of roasted peppers is used for easy prep. Use it as a dip, dressing or spread. Ready in about 5-minutes!
Ingredients
1 avocado
16 oz jar of roasted peppers, drained, Jars may differ in size. See notes for roasting your own peppers.
2 cloves garlic, peeled
pinch of salt and pepper
Instructions
Scoop out the avocado meat and place all of the ingredients in a food processor or high-powered blender and blend/process until smooth. Taste and season with additional salt and pepper as desired.

Serve immediately. Store in an airtight container in the refrigerator for 3-4 days.
Notes
If you'd like to roast your own peppers, follow these steps:

Remove the stem and seeds from 2 bell peppers and cut them into chunks. 
Place them on a sheet pan lined with parchment paper and roast at 42° Fahrenheit for 25-30 minutes, or until soft and starting to blacken on the edges. 
Allow to cool and use the roasted peppers in the recipe above.