Do you read the ingredient labels on the food you buy? You might be surprised to look at the ingredients in a "healthy-looking" bottled salad dressing and find that they have ingredients like soybean oil, sugar, "natural flavors" and chemical additives. While bottled salad dressing is convenient, making your own at home is very simple and easy. Since we make a lot of homemade salad dressings, we wanted to share with you today 8 healthy salad dressing recipes that you can use on all kinds of different types salads.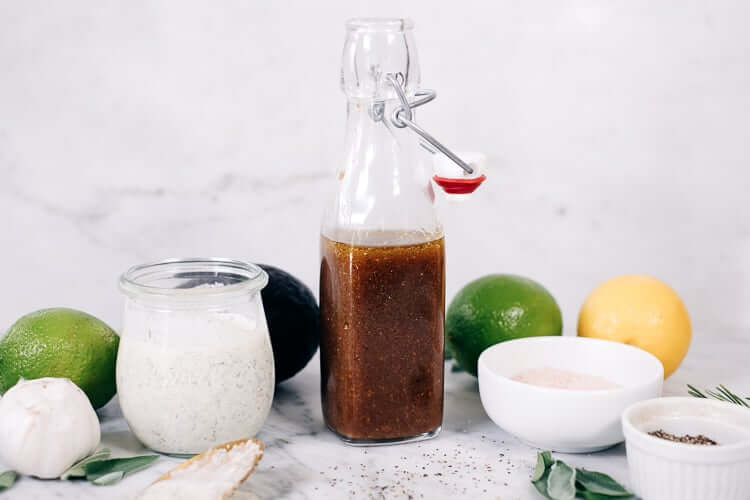 DITCH THE BOTTLED DRESSINGS
If you are looking to eat healthier, sometimes it is easier than you think. Ditching bottled and processed salad dressing is a simple and easy way to clean up your diet. The next time you make a salad, pair it with one of these healthy salad dressing recipes instead of dousing it with a bottled dressing with questionable ingredients.
ALL YOU NEED IS 5 MINUTES!
All of these dressings use common ingredients and seasonings that you can pronounce and likely already have on hand in your pantry and kitchen. Also, each of these healthy salad dressing recipes is quick and easy to make. All you need is about 5 minutes to mix all of the ingredients together and you'll have a healthy salad dressing on hand to use whenever you need it. We like to mix ours up in a small mason jar, pop a lid on top and store it in the fridge. Then, all you have to do is shake it up and spoon or pour some on your salad when you are ready.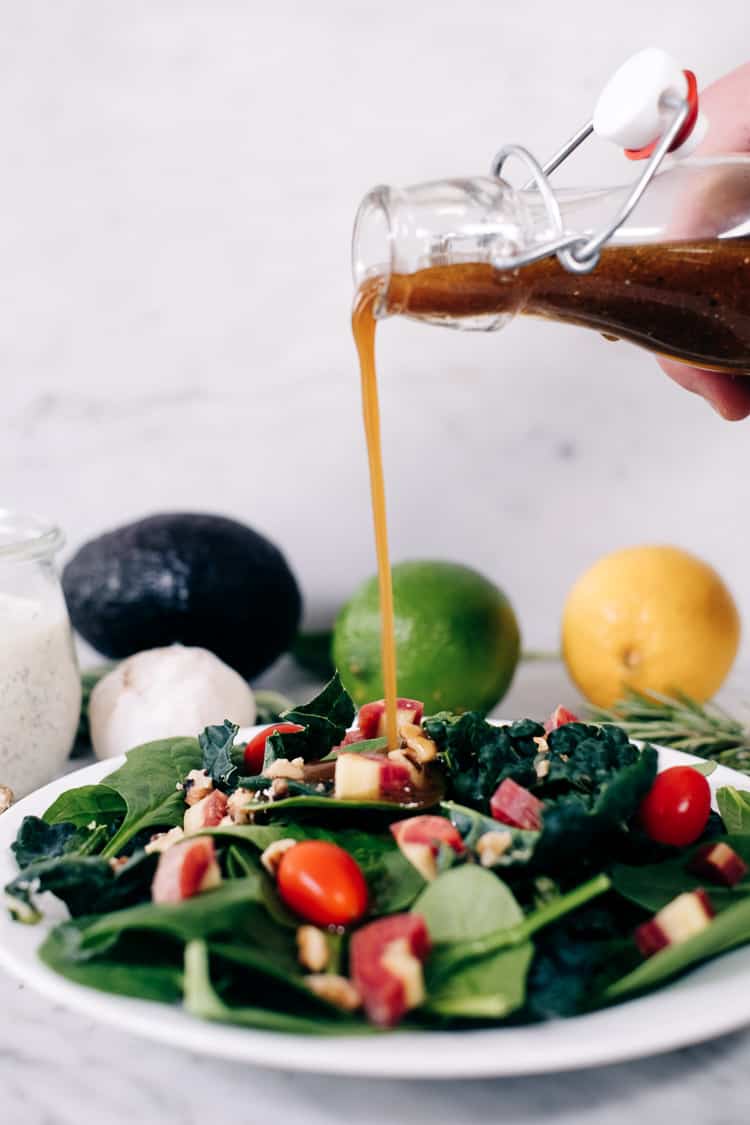 8 HEALTHY SALAD DRESSING RECIPES
Below you will find a graphic you can save to Pinterest that contains our 8 healthy salad dressing recipes. Save the graphic to Pinterest today and refer back to this post for inspiration when you are looking for a new, easy salad dressing recipe to add some healthy flavor to your favorite salad.

---
Below are the recipes for each individual salad dressing: