Out of all the smoothies I make, this banana almond butter smoothie is the one I make the most. There are a few variations of it I make. Essentially they all stem from this one simple, four ingredient smoothie. Yep, four ingredients is all it takes, and it is so good you will put it on repeat!
Four ingredient banana almond butter smoothie
Two of the ingredients are in the name of the recipe, so I bet you are wondering what the other two ingredients could be, aren't you? It's easy. They are coconut milk (or your favorite nut milk) and cinnamon, and really, cinnamon is the secret weapon of this recipe.
Something about cinnamon with banana and almond butter is just too good to resist. Even the little extra sprinkle of cinnamon right on top really adds the perfect finishing touch with a hint of savory sweetness when you take your very first sip.
Optional Add-Ins
Sometimes I like to jazz this simple banana almond butter smoothie up a bit, and I have a few additional ingredients that are my go-to's. My favorite add-in is spinach, and then it turns into a green colored smoothie, but the flavor stays the same. Why not add in more greens to your day, especially when you can't even taste them? Other favorites are collagen or gelatin for added protein, coffee for a little late morning pick me up, or frozen berries (usually raspberries, blackberries and/or blueberries). Then, it kind of tastes like peanut butter and jelly! Note that gelatin will make your smoothie much thicker, like spooning it out versus sipping, so if you prefer a thinner texture either skip the gelatin or add some water to thin it out a bit.
Blend one up
Go ahead and blend up one of these creamy, dreamy banana almond butter smoothies. Let us know what fun things you find to add-in. This smoothie is so versatile and easily adapted.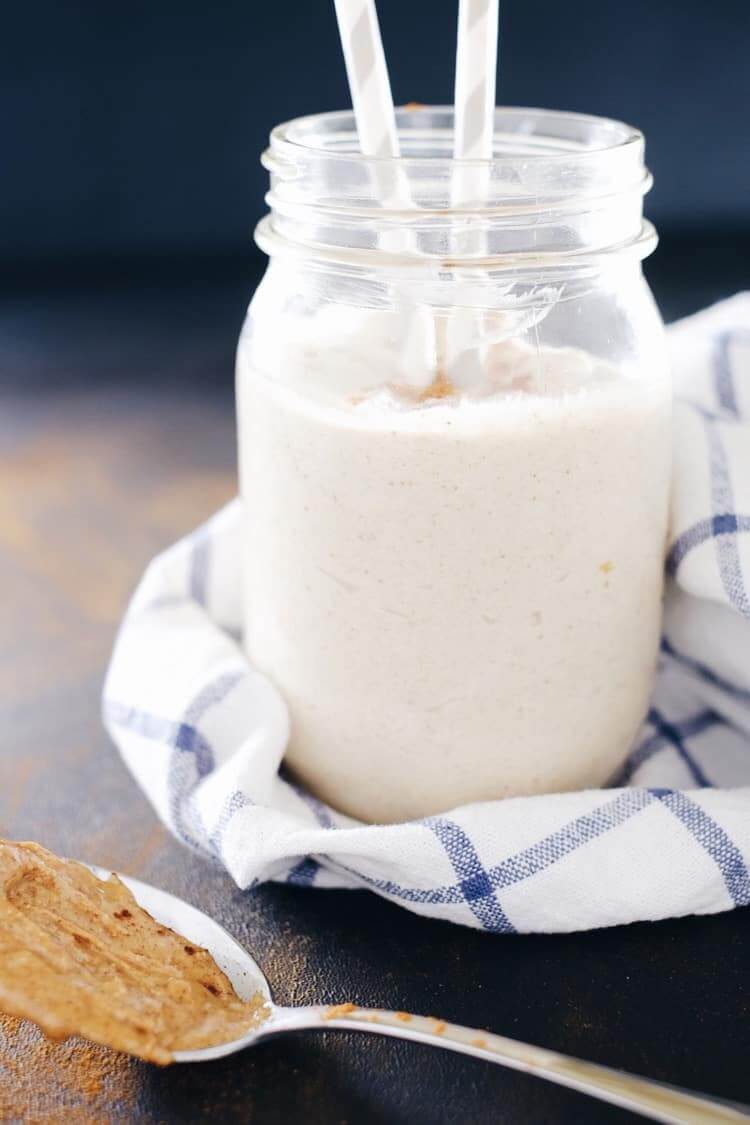 Whip up one of these banana almond butter smoothies, and let us know how it goes by leaving a comment below. Snap a photo and tag us on Instagram @realsimplegood so we can check it out!

---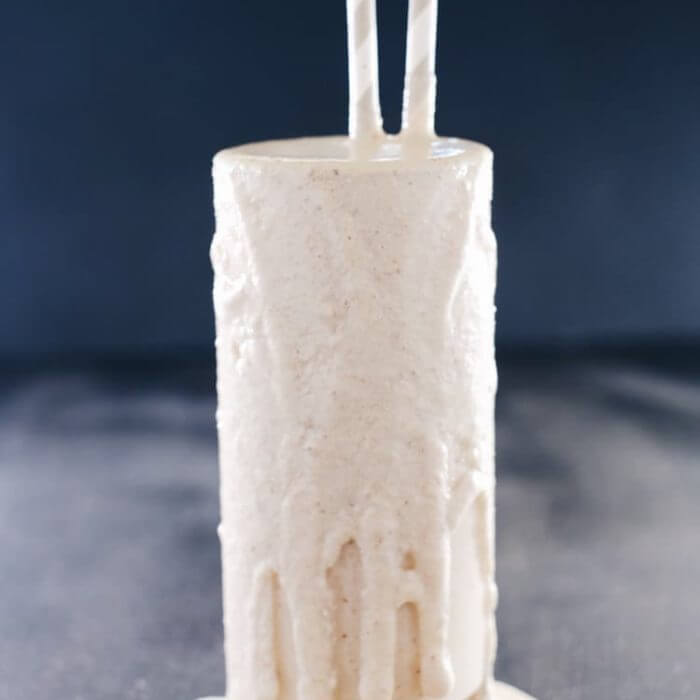 Get the Recipe:
Banana Almond Butter Smoothie (Paleo + Dairy-Free)
Only four simple ingredients and you can mix and match ingredients to create different flavors! It's a simple, healthy smoothie that's easy to make!
Ingredients
Optional Adds:
2 big handfuls of spinach
1 tbsp grass-fed collagen or gelatin
1/4 cup to 1/2 frozen berries, (when I add frozen berries I do less banana)
Instructions
Add all of the ingredients to your blender in the order listed above, and blend on high until creamy.

Pour and sprinkle a little more cinnamon right on top! Get to sipping and enjoy!