My favorite treats are always the ones that are ready for me to enjoy with minimal time and effort. I just want to get to the good part already, and these chocolate chip cookie bars are exactly that! They take less than 10 minutes to prep and only about 15 minutes to bake. Get on it already!
Simple Ingredients
There are only seven ingredients, and if you have your Paleo pantry stocked, you most likely already have all of the ingredients on hand. The only ingredient that we sometimes have to go out and get to make these chocolate chip cookie bars is the dairy-free chocolate chips. We usually have the Enjoy Life dark chocolate mini chips on hand, but for this particular recipe, I really love their mega chips! They are larger than regular chocolate chips, and they make the bars extra gooey with melted chocolatey goodness!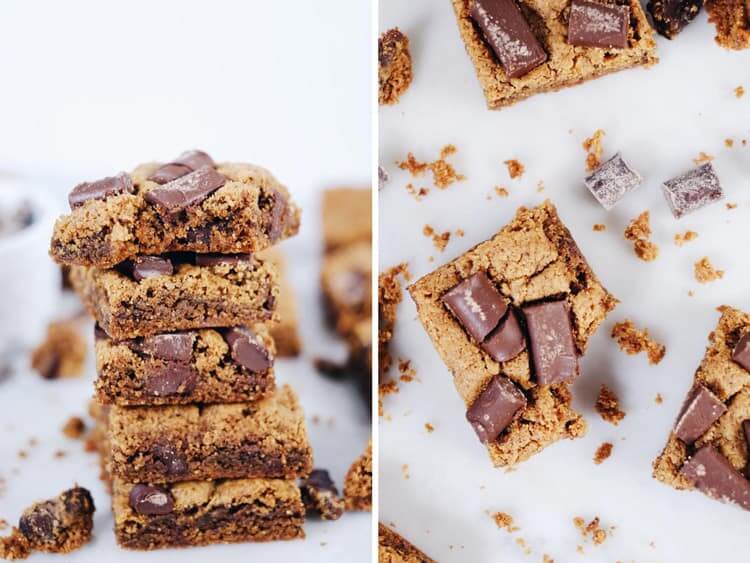 Simple Instructions
It doesn't get much more simple than this recipe. You only need one bowl for mixing up the batter, and then it just gets dumped into a parchment lined square pan and spread out into an even layer. That's it!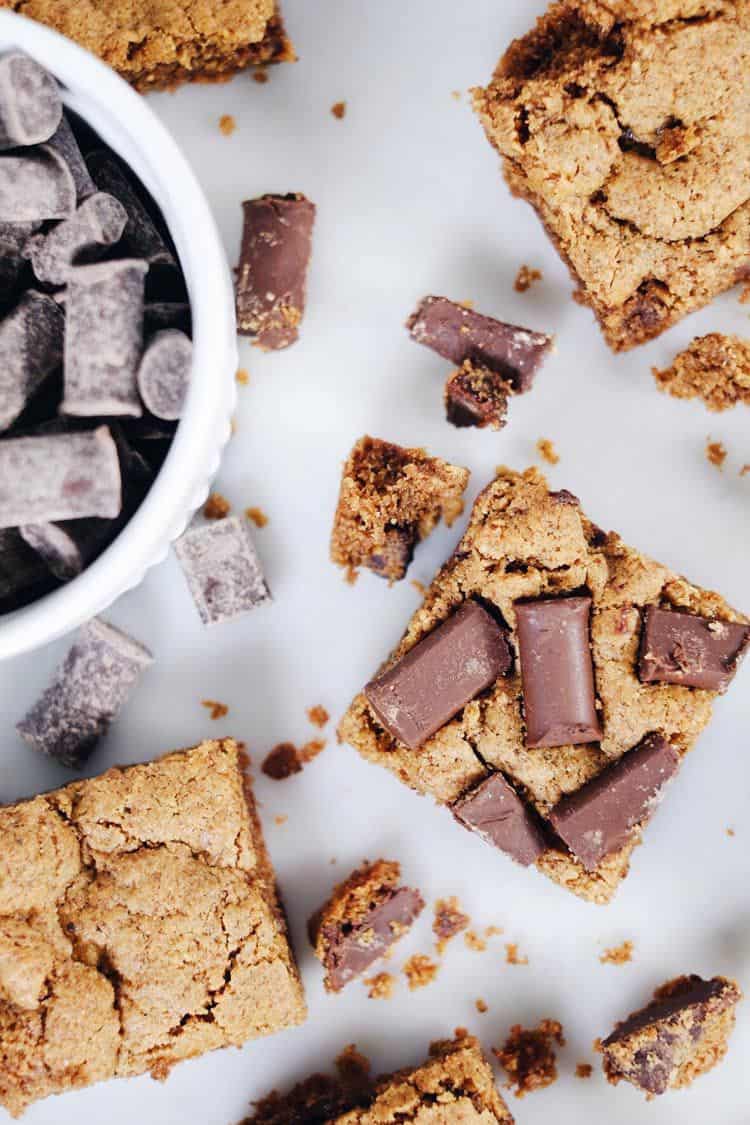 The hardest part is figuring out the optimal baking time for your oven. Somewhere around 15-16 minutes should do it, but the key is that the center should be a little squishy and almost underdone looking when you remove these chocolate chip cookie bars from the oven. Then, make sure to let them cool completely before cutting into squares. They'll fall apart if you try to cut too soon.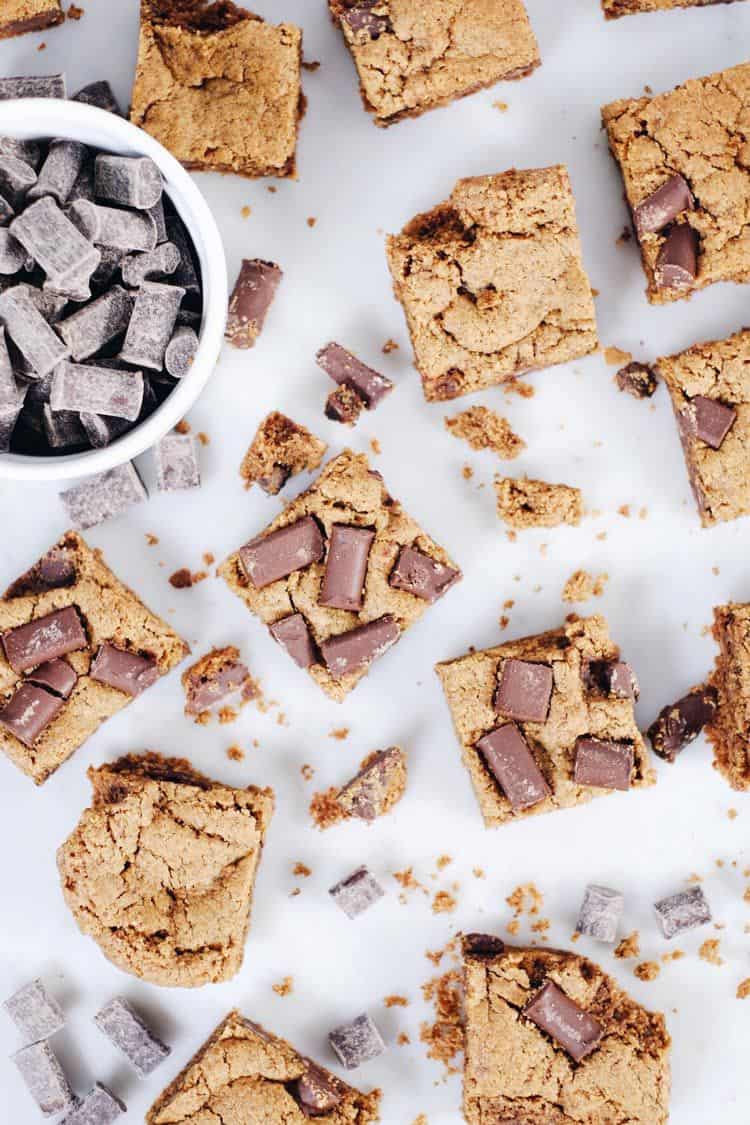 Your Turn To Make Our Chocolate Chip Cookie Bars
Your turn to bake a batch of these scrumptious chocolate chip cookie bars! They're family friendly and the perfect, not too sweet treat! Give them a try, and let us know how it goes by leaving a comment below. Also, take a photo and tag us on Instagram @realsimplegood, so we can check it out!

---
Get the Recipe:
Chocolate Chip Cookie Bars
The best treats are ones ready to enjoy with minimal time and effort, which is exactly what these gluten and dairy-free chocolate chip cookie bars are!
Instructions
Preheat oven to 350 degrees Fahrenheit, and line a 9"x9" square pan with parchment paper.

In a large mixing bowl, whisk egg. Add nut butter, coconut sugar, baking soda, vanilla and sea salt to bowl. Use a large spoon to stir until everything is combined.

Fold in chocolate chips. Scoop mixture into parchment lined pan and use the back of the spoon or your hands to press the mixture into an even layer. Top with additional chocolate chips.

Place in the oven and bake for 14-16 minutes. The mixture will rise quite a bit in the oven, and it will be just a little squishy when it is ready, slightly underdone looking in the center but brown around the edges. That's what you want! Allow to fully cool (THIS IS IMPORTANT) or they won't stay together for you.

Once cooled, remove from pan and place on a flat surface. Cut into squares and store in an airtight container at room temperature.
Calories: 145kcal, Carbohydrates: 10g, Protein: 3g, Fat: 10g, Saturated Fat: 1g, Cholesterol: 10mg, Sodium: 54mg, Potassium: 120mg, Fiber: 1g, Sugar: 6g, Vitamin A: 15IU, Calcium: 63mg, Iron: 1mg