I'm sure you've already heard about the amazing health benefits of bone broth. We love the ease of making crockpot bone broth. In case you've been living under a rock for the past year or so, here are some of the details supporting why you should be making and drinking this broth:
Bones house a variety of powerful nutrients that become released when they are slowly simmered in water for several hours;
Bone marrow helps provide the raw materials for healthy blood cells and immune development;
Bone broth provides the nutritional synergy to calm an overactive immune system while supplying the body with raw materials to rebuild stronger and healthier cells; and
The collagen, gelatin, calcium and other nutrients in bone broth all help with the development of healthy joints, bones, ligaments and tendons as well as hair and skin.
It also tastes yummy, and feels kind of ritualistic. I love a warm beverage in the morning while I sit at my computer and work. And there's no better way to start your day than with a warm mug full of power nutrients and superfood.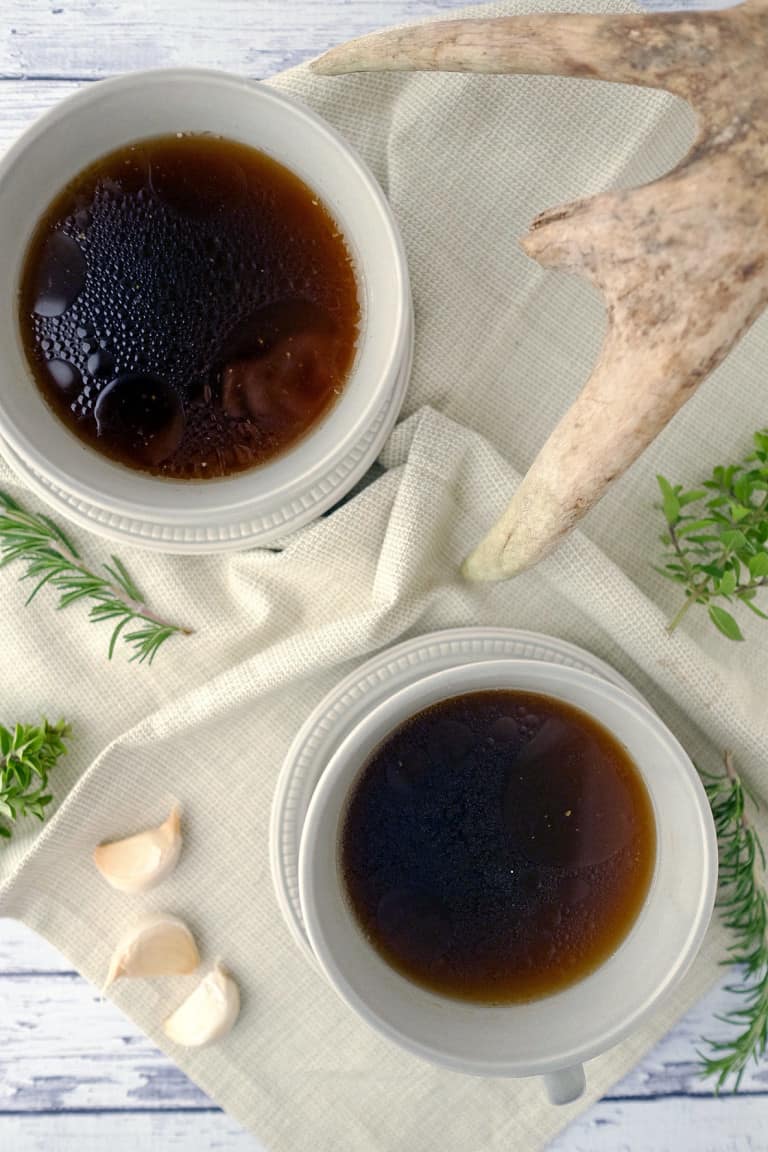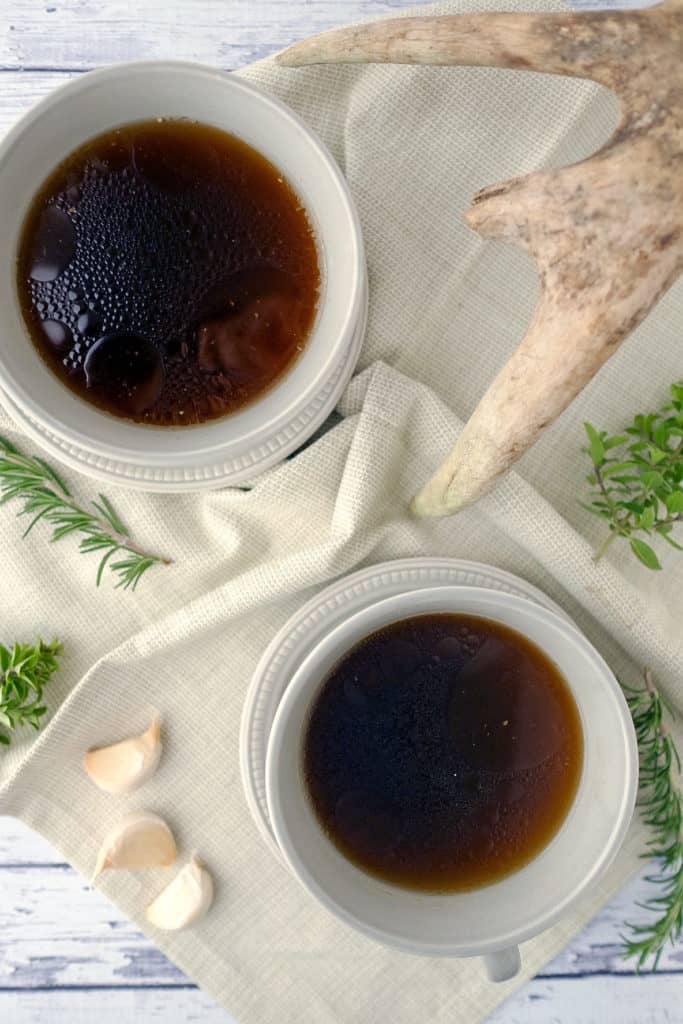 Also, all you do is put everything in your crockpot, and let the magic happen. This one is a no-brainer. Make a batch, and then see how great you start to feel when you drink crockpot bone broth regularly.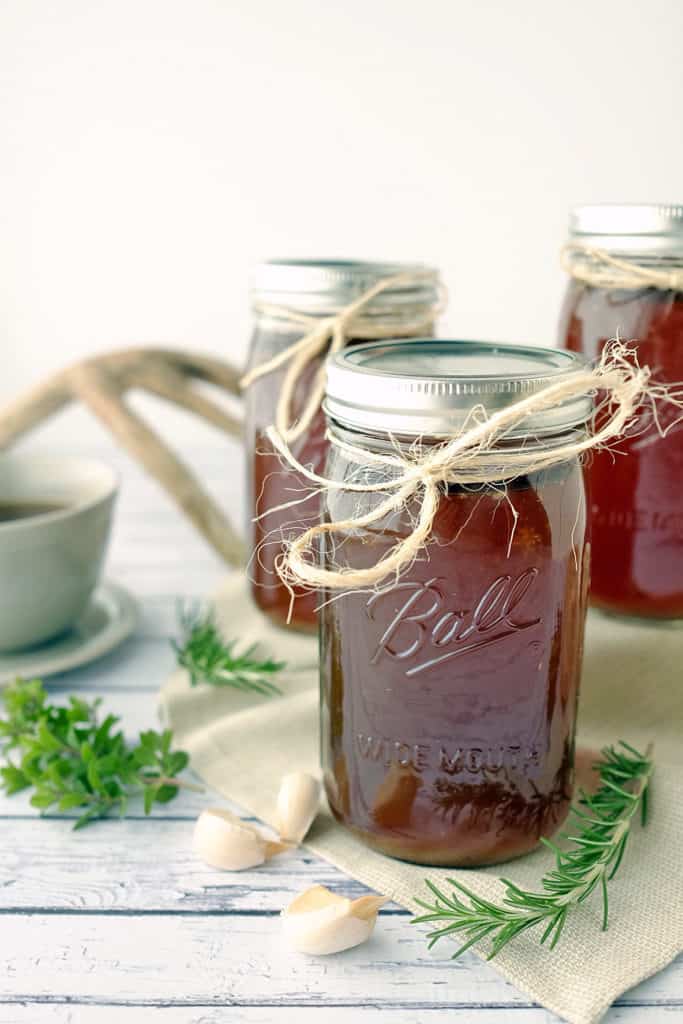 Make a batch of crockpot bone broth and enjoy the super health benefits that come along with it. Tag us on Instagram @realsimplegood so we can see, and leave a comment below to let us know what you think.
---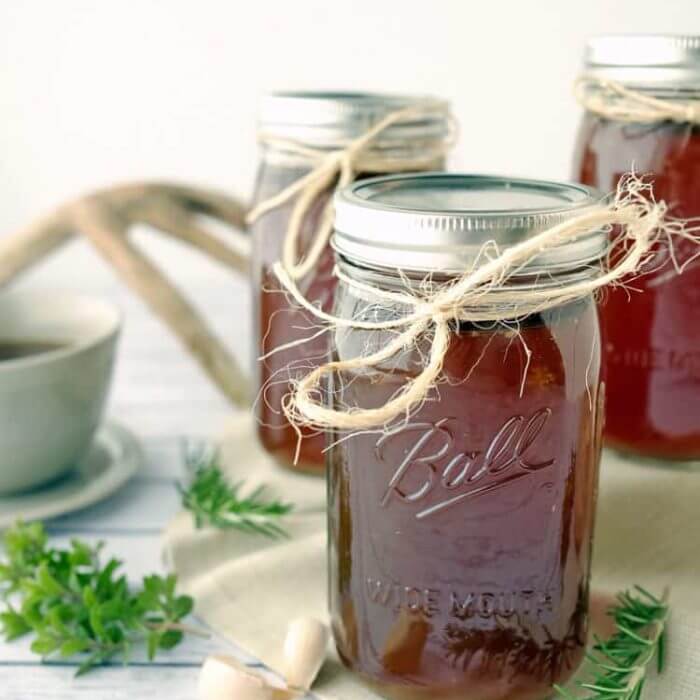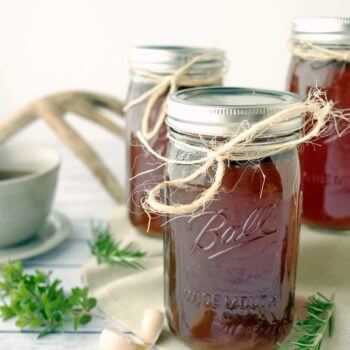 Get the Recipe:
Crockpot Bone Broth
Healthy broth made easy with this crockpot bone broth. Soak up all of the nutrients and health benefits of bone broth and let the crockpot do all the work.
Ingredients
(NOTE: You don't need follow this recipe exactly, just use whatever scraps you have on hand or stashed away in the freezer. Below is what we used to make the batch for this post to give you a starting point)
2 carrots, - chopped
2 celery stalks, - chopped
1 medium onion, - chopped
4 cloves of garlic, - peeled
3 lb of beef or chicken bones, (or combination of both. We used the frozen leftover bones from two herb roasted chicken dinners.)
Small handful of fresh herbs if you have them, (sage, rosemary, oregano, parsley, etc.)
2 Tbsp whole peppercorns
1 Tbsp salt
2 tablespoons apple cider vinegar
Water
Instructions
Place the bones in your

crockpot

. The bones should fill up about 1/2 to 3/4 of the pot.

Chop up your vegetables and add those plus the herbs and peppercorns to the crockpot. Don't worry about how it looks at this point, you'll be straining everything out before consuming the broth.

Fill the crockpot with water. Season with salt and add in the 2 Tbsp of apple cider vinegar.

Cook on low and cook for 18-48 hours. The longer you let things cook together, the more intense the broth flavor will be.

Strain the broth through a strainer and cool. A good broth will usually have a layer of fat on the top, and will gelatinize when thoroughly cool. Remove the fat with a spoon and discard. Store in a jar in the fridge for up to a week or freeze to save for later.