I had never cooked pork chops in the crockpot before, but the creation of this crockpot honey balsamic pork chops recipe came out of necessity. You see, for some odd reason, Erica doesn't like pork chops. She loves ham, pulled pork, bacon and sausage – but pork chops are a no-go. She even gave them a try on a couple of occasions recently and it's just not happening.
So here's the problem. My mom raises pigs and we get a half of a pig from her every year (at least). Not really knowing about Erica's issue with pork chops, I got a healthy dose of them the last time we got some pork. Needless to say, they didn't exactly move out of the freezer quickly. With a bunch of pork chops in the freezer, I got tired of eating them by myself in just the normal  grilled or baked fashion.
Trying pork chops in the crockpot was an easy way to go. It's such a simple way to cook, we use our crockpot at least once a week for a meal that starts in the morning when we leave for work and is ready when we get home. Fortunately, these crockpot honey balsamic pork chops brought something new to the table to help me clear some much needed space in our freezer.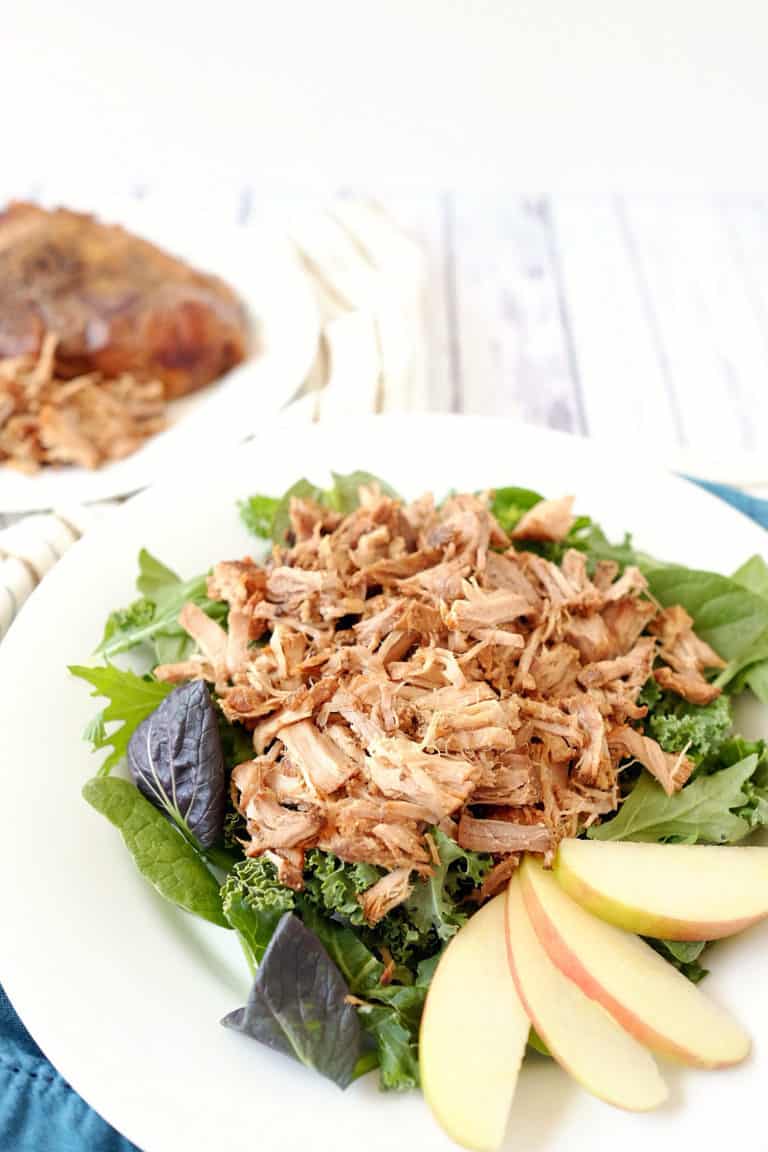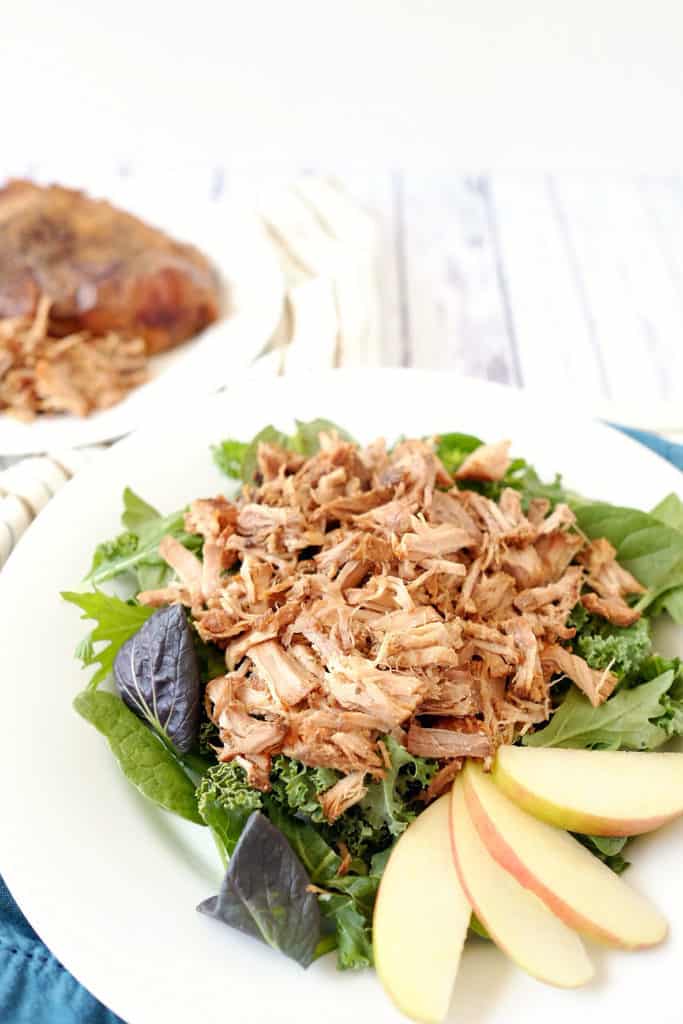 This recipe is really so simple, it takes about 5 minutes to put together. Add the pork chops in, drizzle on some balsamic vinegar, honey and a few spices and that's it. I even thought about adding some apples, but forgot about it. I'm sure they would have been good but I think I prefer the simplicity of this recipe without them.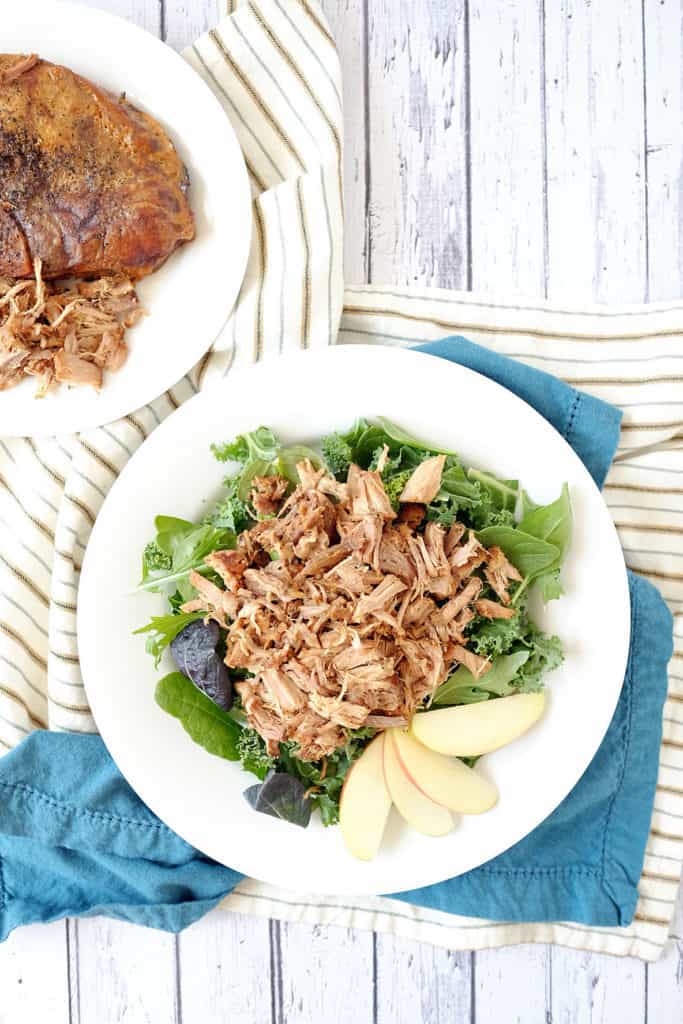 The crockpot is perfect for keeping the pork chops tender and juicy, just how you want them. They get a mild sweetness from the honey that is offset with the tart balsamic vinegar for a bold flavor combination. What I really love about this recipe is how much you get out of such little effort. Since it makes several servings, I was able to make it into a few meals. Or, you could add in as many pork chops as you need to make an easy family-sized supper.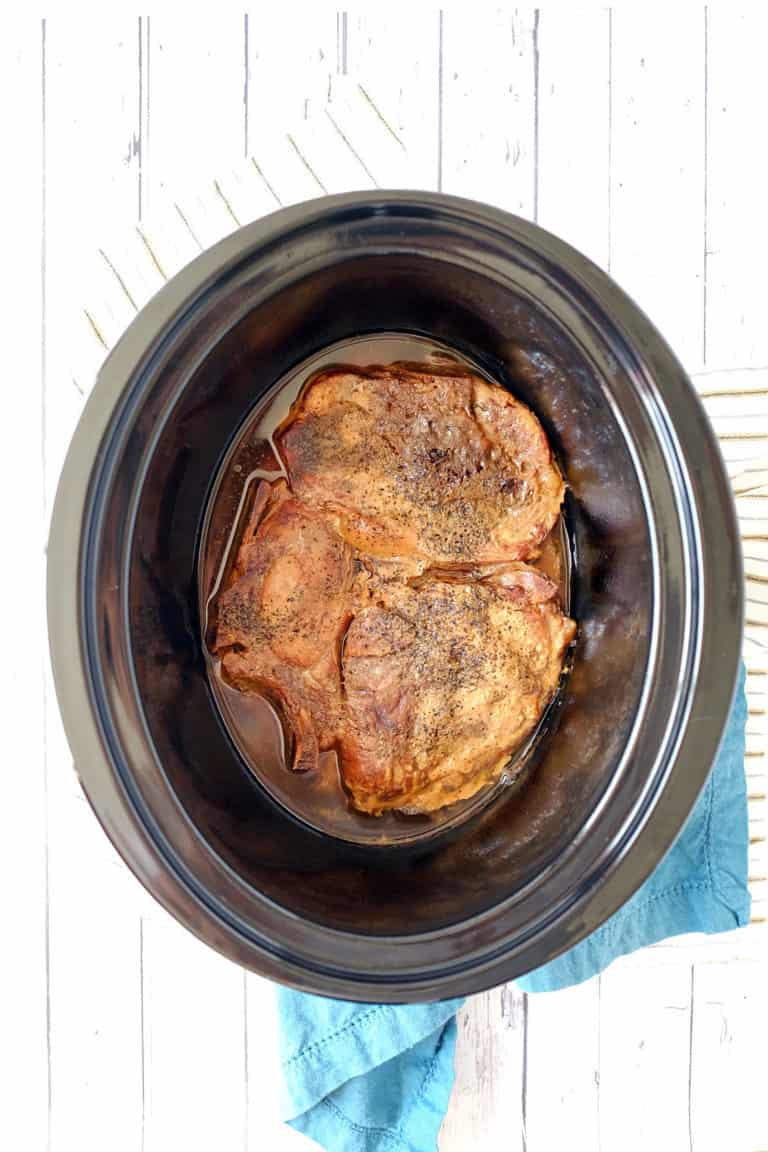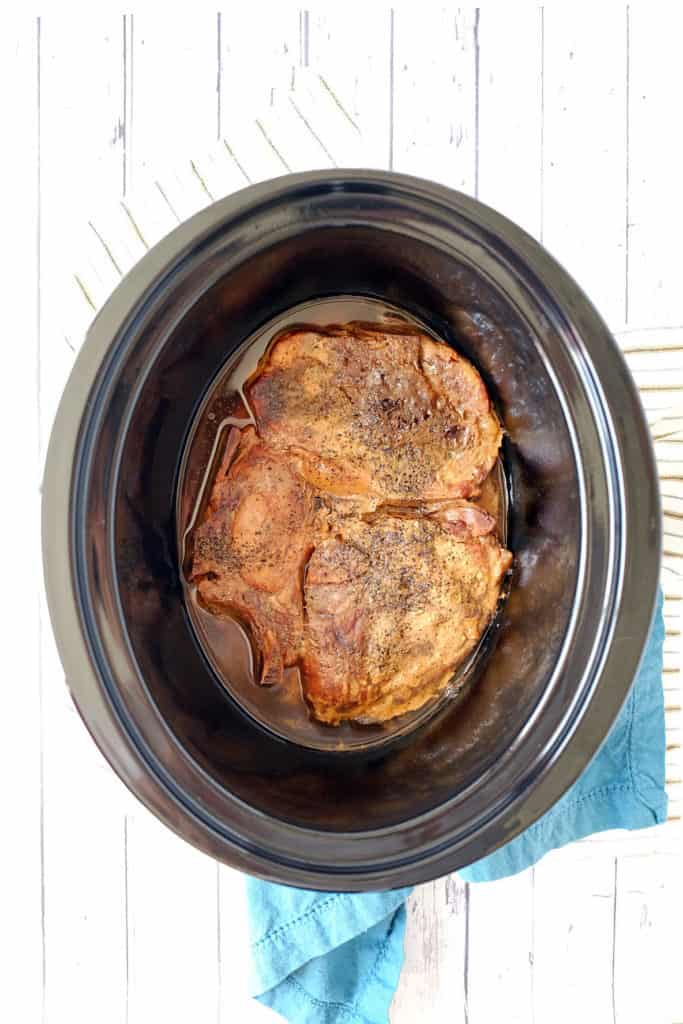 Give these crockpot honey balsamic pork chops a try, and let us know how it goes by leaving a comment and rating below. Tag us on Instagram @realsimplegood so we can check it out!
---
Crockpot Honey Balsamic Pork Chops
Print Recipe
Rate Recipe
Ingredients
2

thick cut pork chops

1-2

tbsp

honey

1/4

cup

balsamic vinegar

1

tsp

garlic powder

1/2

tsp

salt

1/2

tsp

pepper
Instructions
Drizzle on the balsamic vinegar, then the honey.

Sprinkle on the garlic powder, salt and pepper.

Cover and cook on high for 2 hours or until the juices run clear. This will result in a traditional pork chop that you'll eat with a fork and knife.

Alternatively, cook on low for 6-8 hours. This will break down the pork chop in its own juices and it will shred apart easily with fork. I like doing this for leftovers that that can go on a salad, mix with eggs, etc.