With a simple and flavorful smoked chicken seasoning rub, these smoked chicken legs are smoky and delicious. With a reverse sear at the end, you get perfect smoked chicken drumsticks every time.
How to Make Chicken Legs in the Smoker
The title of this recipe really say it all, because making these is really easy.
Heat up your smoker to 225° Fahrenheit.
Make the easy chicken seasoning rub.
Toss the chicken legs in a little oil and sprinkle the seasoning all over.
Smoke the chicken for 1 hour and take it off the smoker.
Heat the smoker/grill up to high heat and sear the chicken legs all over.
Looking for more? Check out our smoked chicken breast and smoked burgers!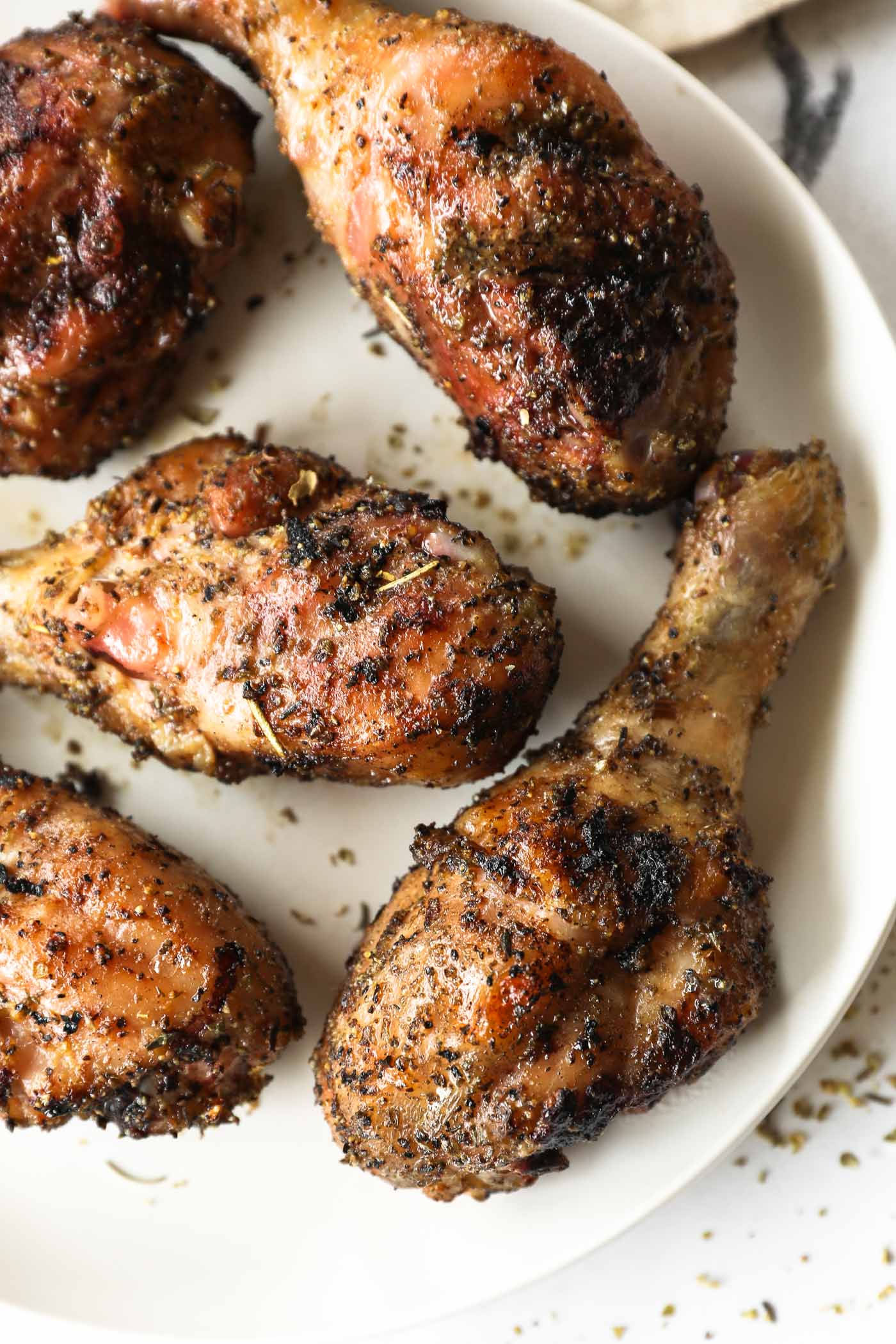 The Simple Smoked Chicken Rub
There's nothing easier than making your own seasoning mixes at home. Here's what you'll use for this chicken rub:
Salt & pepper – We like to use large sea salt granules
Italian seasoning – Any mix will do
Coconut sugar – You could sub regular or brown sugar if desired (or omit)
Onion powder – You could also use garlic powder if desired
Mustard powder – Adds a mild, spicy taste
Paprika – A little sweet and peppery, it also adds some color to the smoked chicken
Check out our 10 Easy DIY Spice Blends for more homemade seasoning ideas.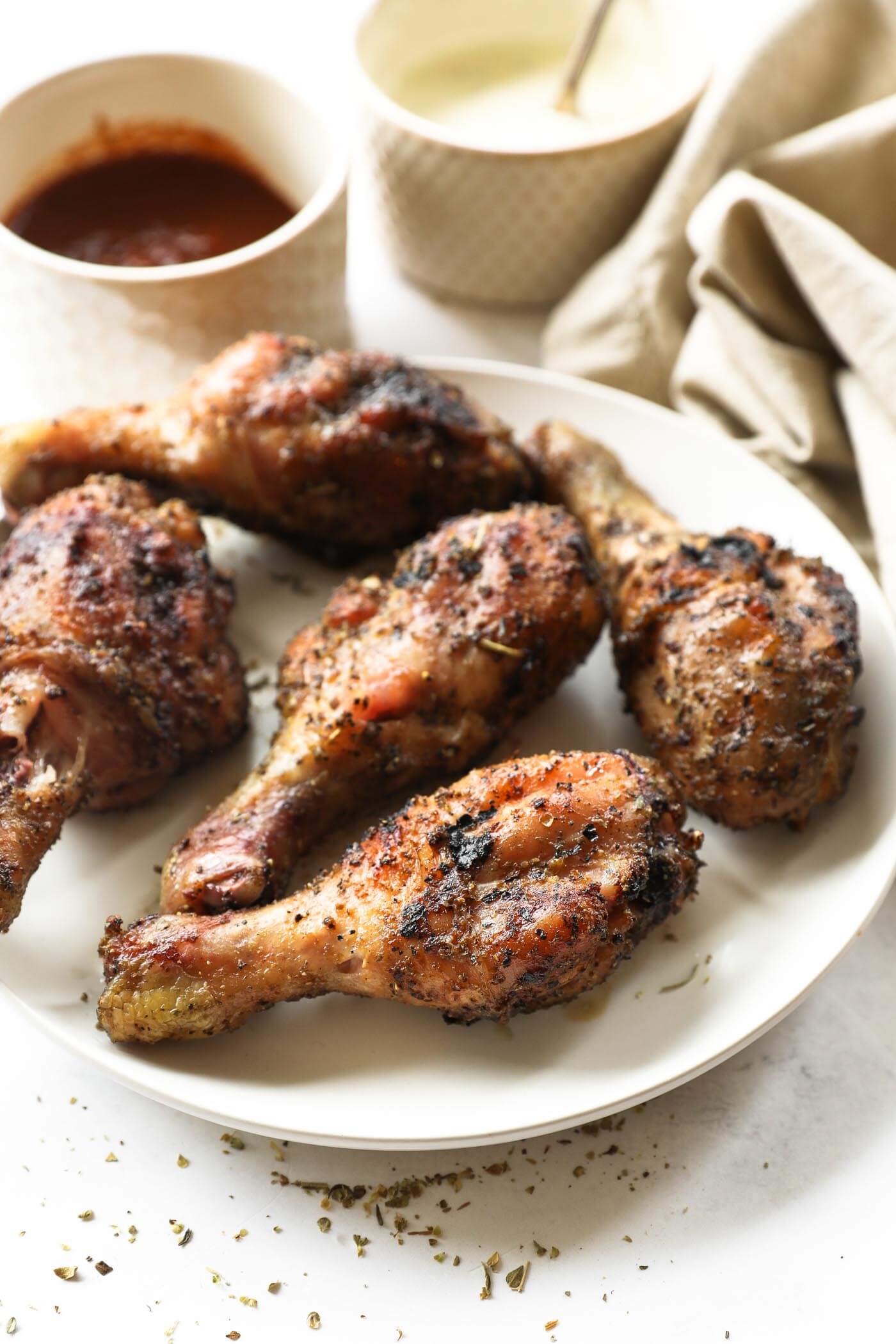 Don't Skip the Reverse Sear Step
The best part about chicken drumsticks is the crispy skin. But when you smoke them at a low heat, they don't get that deliciously crunchy skin without a quick sear at a higher temperature at the end.
All you have to do is take the chicken off after smoking it and heat your smoker/grill up to high heat.
Once it's good and hot, add the chicken legs back on to sear the skin on all sides. You'll just need a couple of minutes on each side if the grill is hot.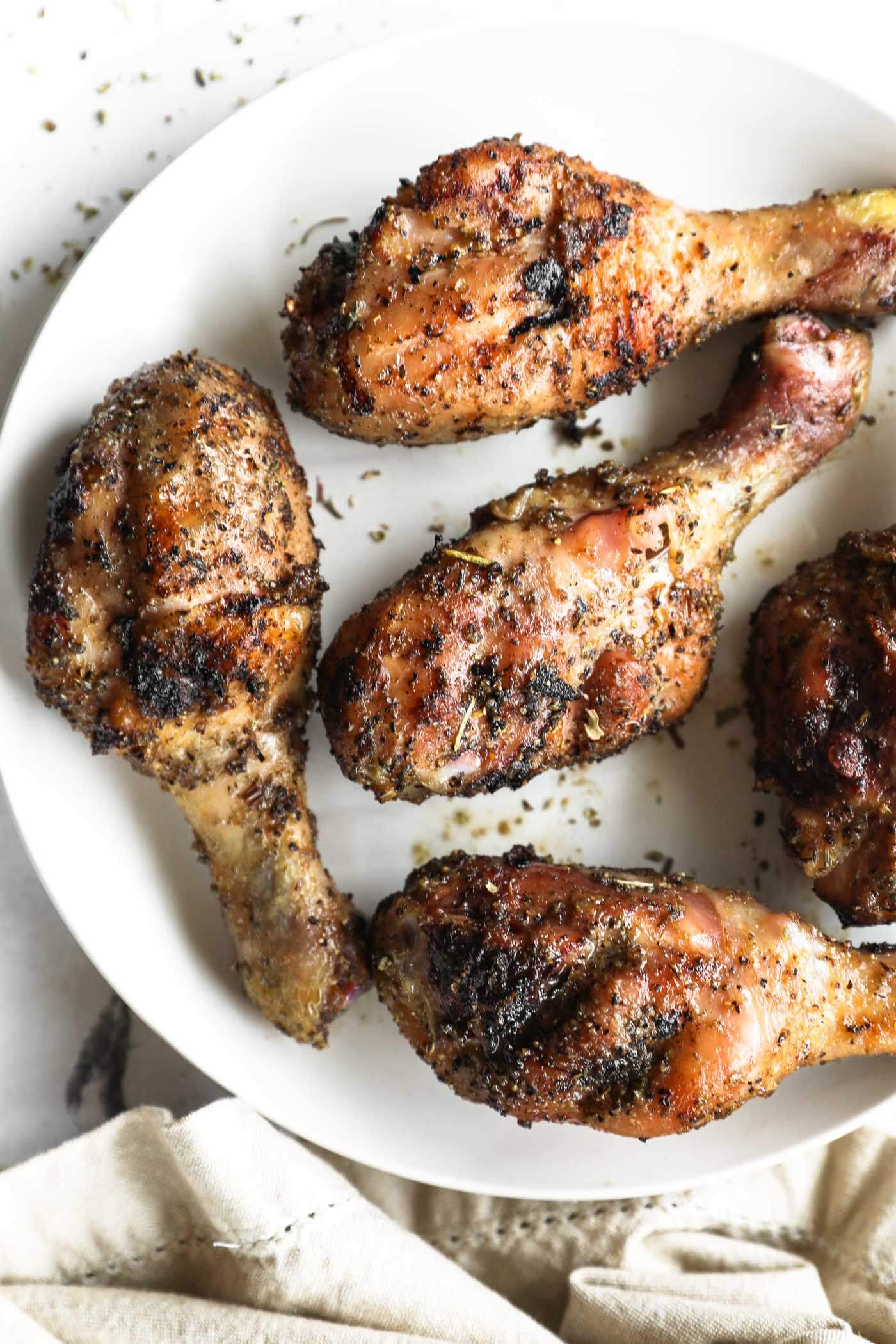 What to Serve With Smoked Chicken
Any classic BBQ side dish works great with smoked chicken! Here are some ideas: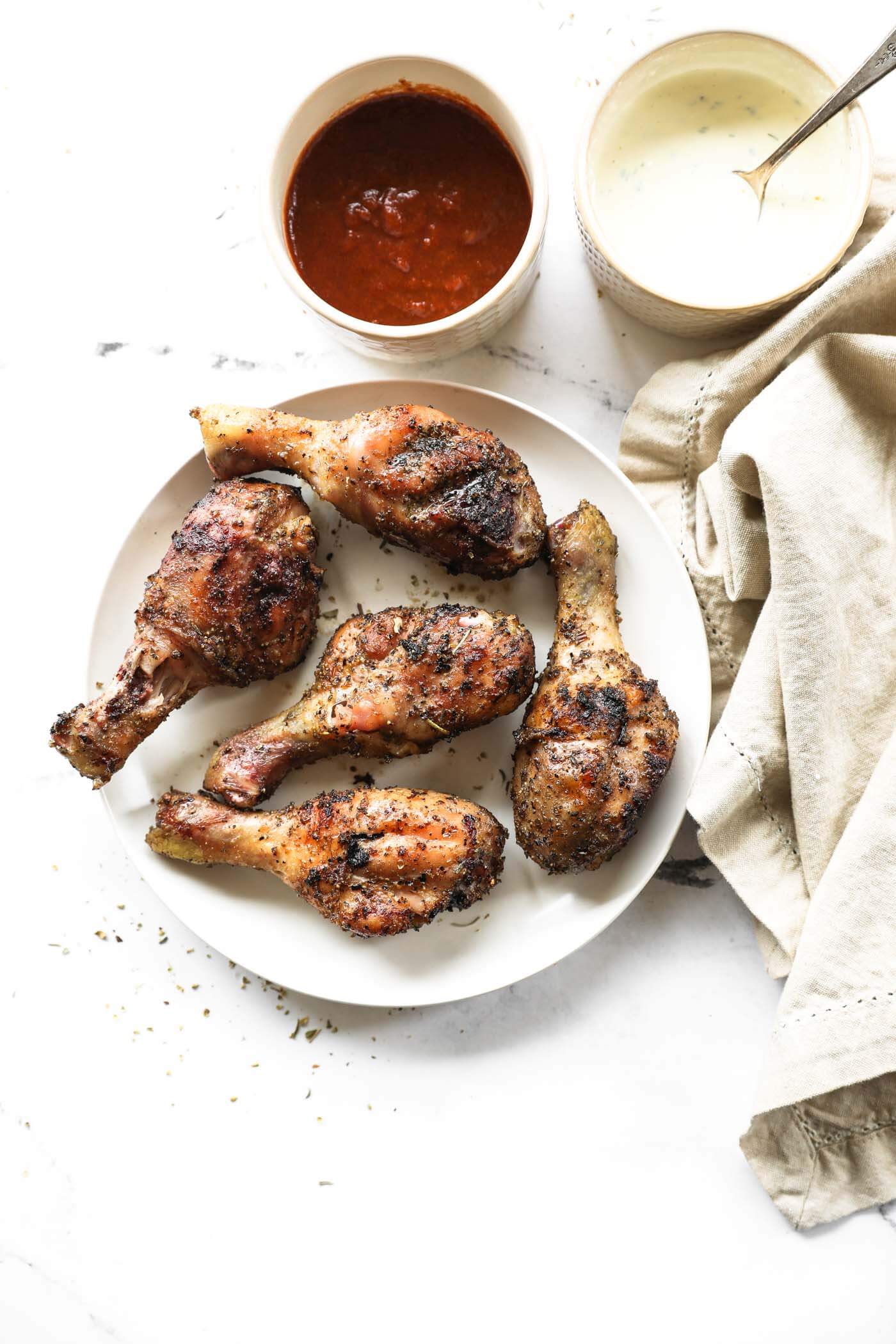 Your Turn to Make Smoked Chicken Drumsticks
It's time to fire up your smoker for this easy smoked chicken recipe! You'll love the smoky flavor, crispy skin and delicious seasoning.
If you try it, be sure to leave a rating and comment below and let us know how it goes. Also, take a pic to share on Instagram. Tag us @realsimplegood, we love to see what you're cooking!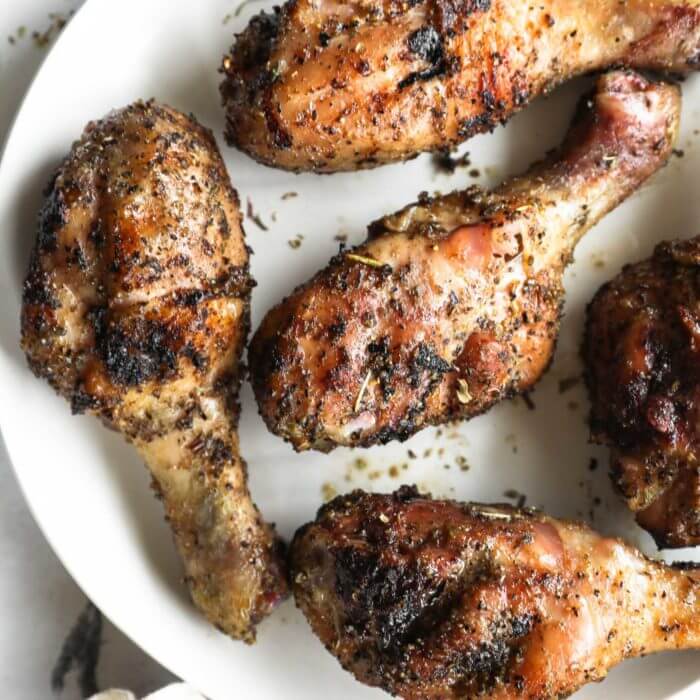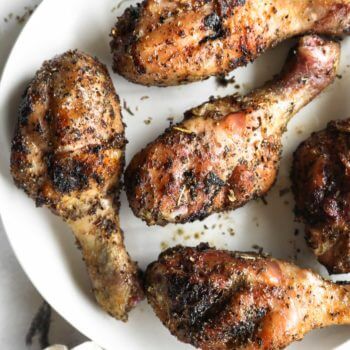 Get the Recipe:
Easiest Ever Smoked Chicken Legs
With a simple & flavorful seasoning rub, these smoked chicken legs are smoky and delicious. Juicy smoked chicken drumsticks with crispy skin!
Ingredients
For the smoked chicken seasoning rub:
1 tsp salt
1 tsp pepper
1 tsp Italian seasoning
1 tsp coconut sugar, (optional, omit for keto or can sub other sweetener of choice)
1 tsp onion powder
1/2 tsp mustard powder
1/2 tsp paprika
Instructions
Preheat smoker to 225° Fahrenheit

Prepare the smoked chicken seasoning rub by adding all of the seasoning ingredients to a small bowl and mixing well.

Add the chicken legs to a large bowl. Drizzle the chicken legs with oil and toss to coat. Sprinkle the seasoning mix all over the chicken and toss to coat with the seasoning.

Place the chicken on the smoker grill. Smoke for 1 hour.

Remove the chicken legs from the smoker and turn the heat up to high (about 500°). Let it heat up until it reaches high heat (10-15 minutes).

Reverse sear – Once the smoker grill is at high heat, add the chicken legs back on to sear on all sides. Rotate every couple of minutes to sear the legs completely. Ensure they have reached an internal temperature of at least 160°.

Remove and allow the chicken to rest for 5-10 minutes (it will continue cooking to 165°). Serve and enjoy.
Notes
Nutrition amounts are per serving and an estimate provided for those following a Ketogenic or low-carb diet. The amounts listed do not include coconut sugar for this recipe. See our full nutrition information disclosure here. 
Calories: 206kcal, Carbohydrates: 1g, Protein: 18g, Fat: 14g, Saturated Fat: 3g, Fiber: 1g