These are the essential healthy sauce recipes you need to add to your kitchen staples! Most of these easy sauces can be whipped up in about 5 minutes, and they all add some serious flavor to any dish.
Also, be sure to check out our 10 easy DIY spice blends and these 5 easy and healthy homemade marinades.
Why you need easy sauce recipes
As expert home cooks, we know that a simple sauce can take a basic meal to the next level. A boring stir-fry becomes bowl-licking good with an easy stir-fry sauce and a basic protein and side turns into a gourmet meal when slathered with some pesto sauce.
A homemade sauce for every occasion
We have you covered here for just about any kind of healthy homemade sauce you want. From a creamy dairy-free alfredo sauce to go with pasta or zoodles, to staple sauces you'll want to keep in your fridge at all times like BBQ sauce, homemade mayo and a creamy chipotle lime aioli sauce (we put it on everything)!
1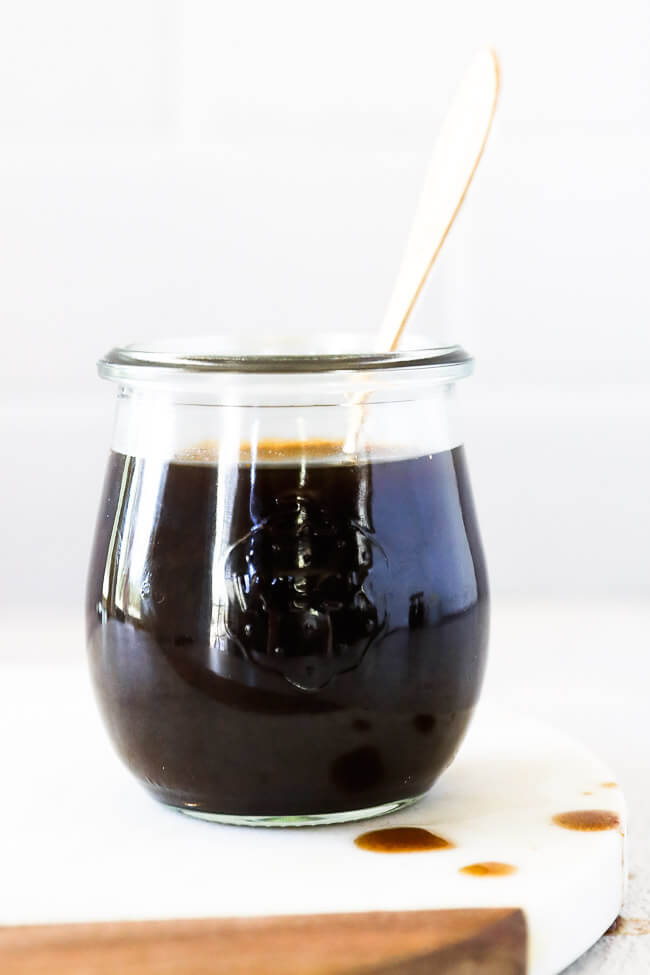 DIY Coconut Aminos Substitute
Our #1 easy sauce recipe is for this 5 ingredient DIY coconut aminos substitute. This is a staple sauce that can replace soy sauce and coconut aminos and it even doubles as a delicious stir-fry sauce.
Get the recipe
2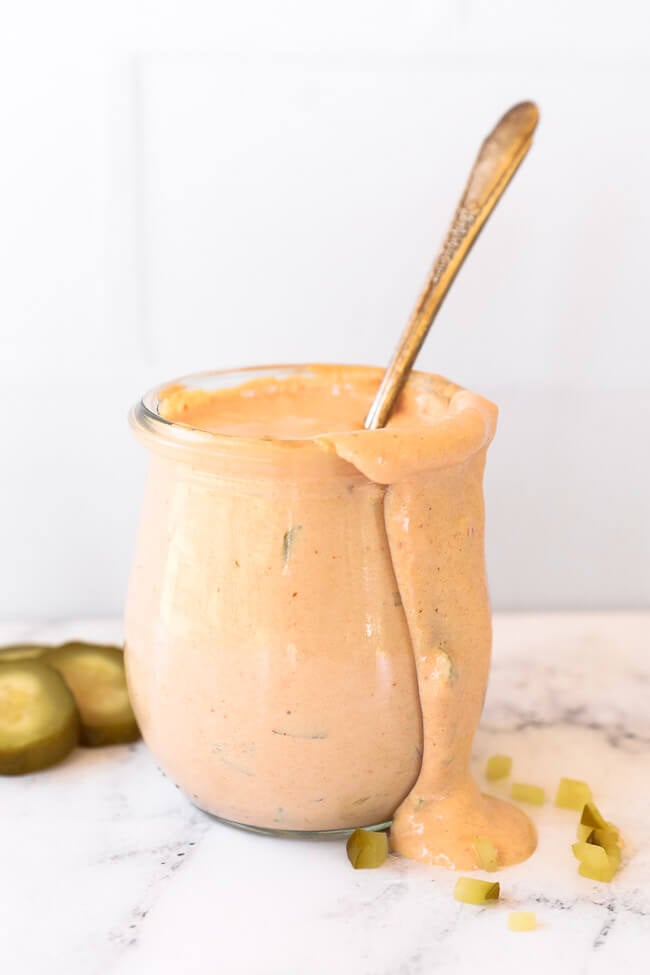 Healthy Big Mac Sauce
Another easy and healthy sauce, this big mac sauce is a 5-minute recipe made with common pantry ingredients and avocado oil mayo. Use it on burgers, fries, salads or for dipping!
Get the recipe
3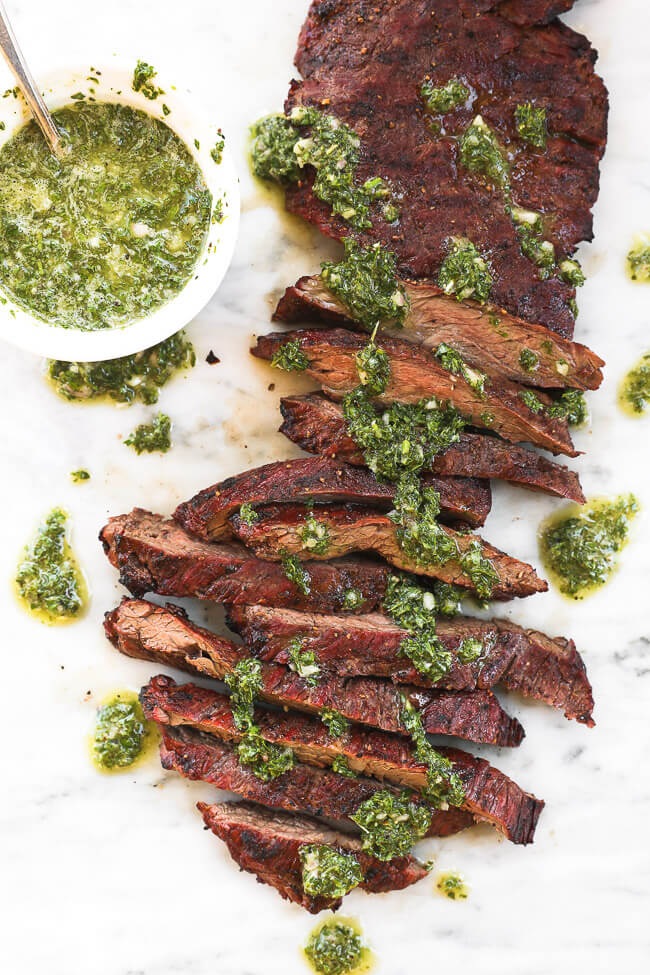 Fresh Chimichurri Sauce
This recipe for fresh chimichurri sauce is the perfect pairing for anything grilled, from steak to chicken to fish. It also makes a great dipping sauce for bread or a dressing for salad.
Get the recipe
4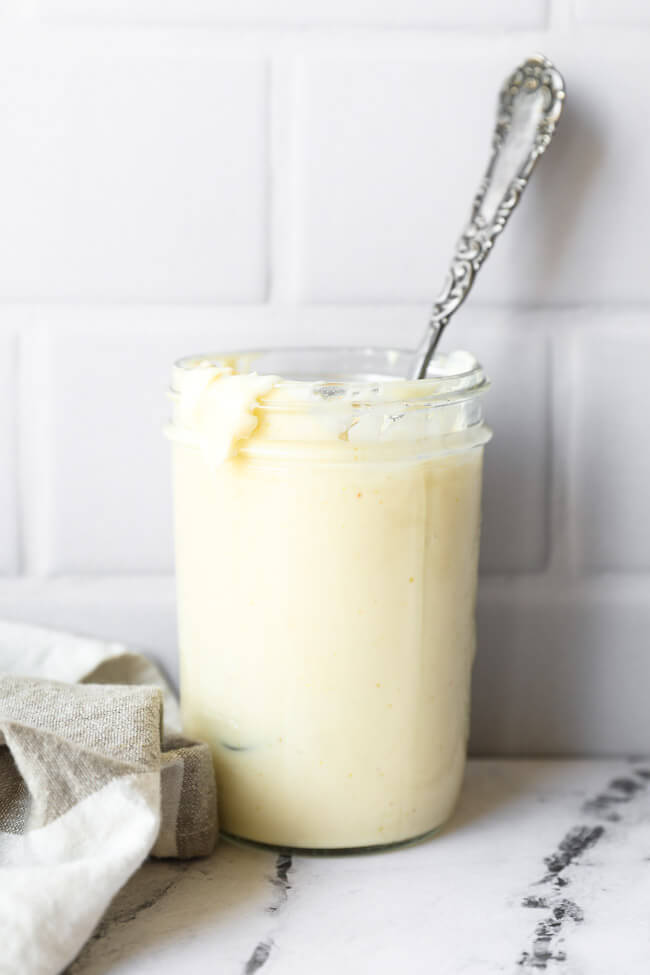 Homemade Avocado Oil Mayo
A creamy homemade sauce – this staple condiment is made with avocado oil and a few simple ingredients. There's no sugar added so it's a healthy mayo you'll want to keep stocked in your fridge.
Get the recipe
5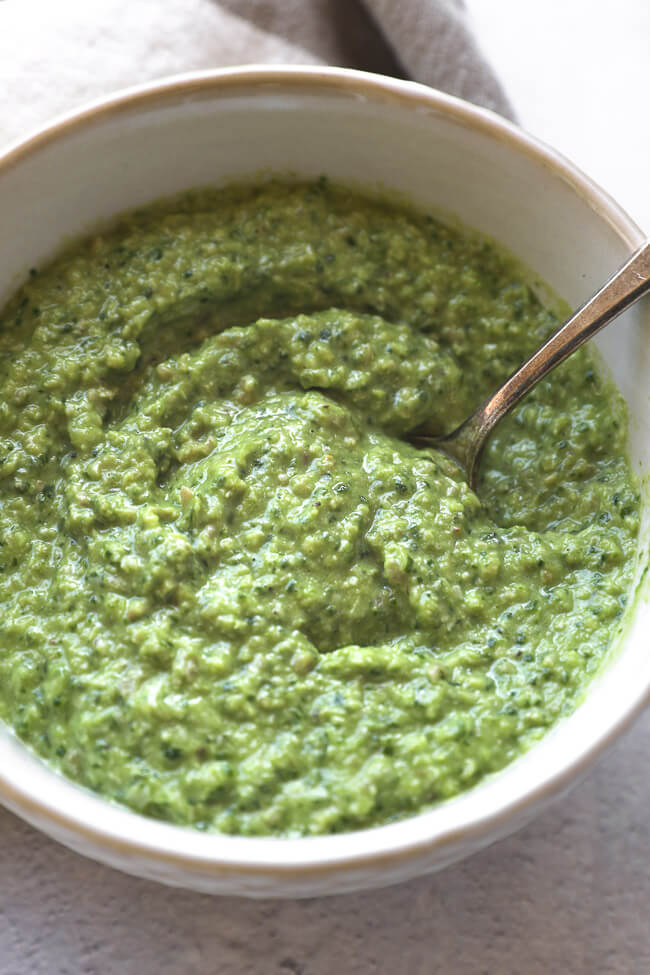 Dairy Free and Nut Free Pesto Sauce
You don't need nuts or cheese to make a delicious pesto sauce! This healthy pesto is creamy and ready to be dipped or slathered on anything.
Get the recipe
6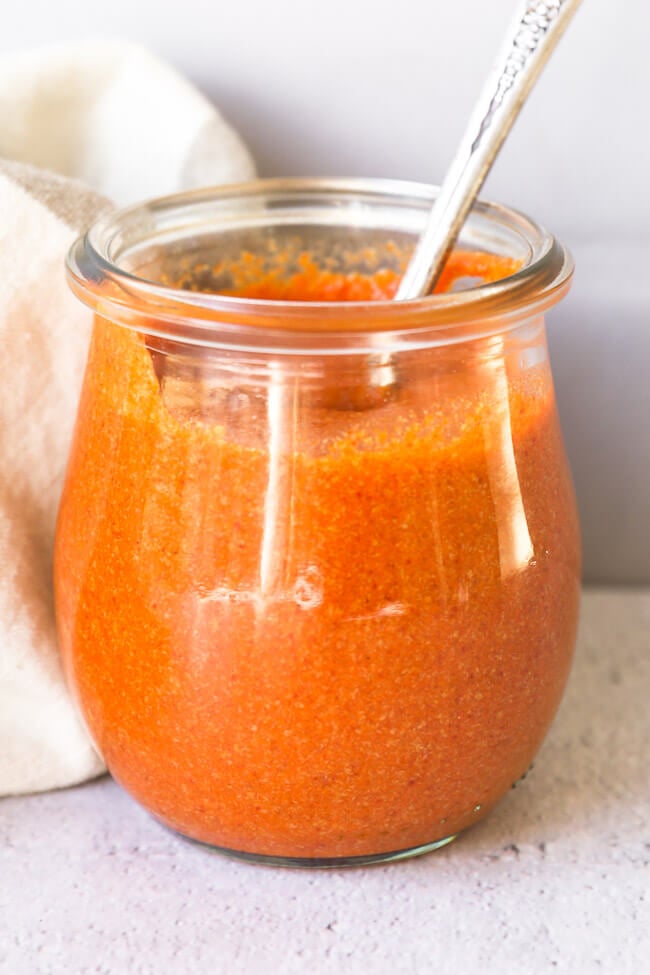 Easy Homemade Keto Buffalo Sauce
This easy 5-minute homemade keto buffalo sauce is the best sauce for wings, dips or any low-carb appetizer. Only 6 ingredients!
Get the recipe
7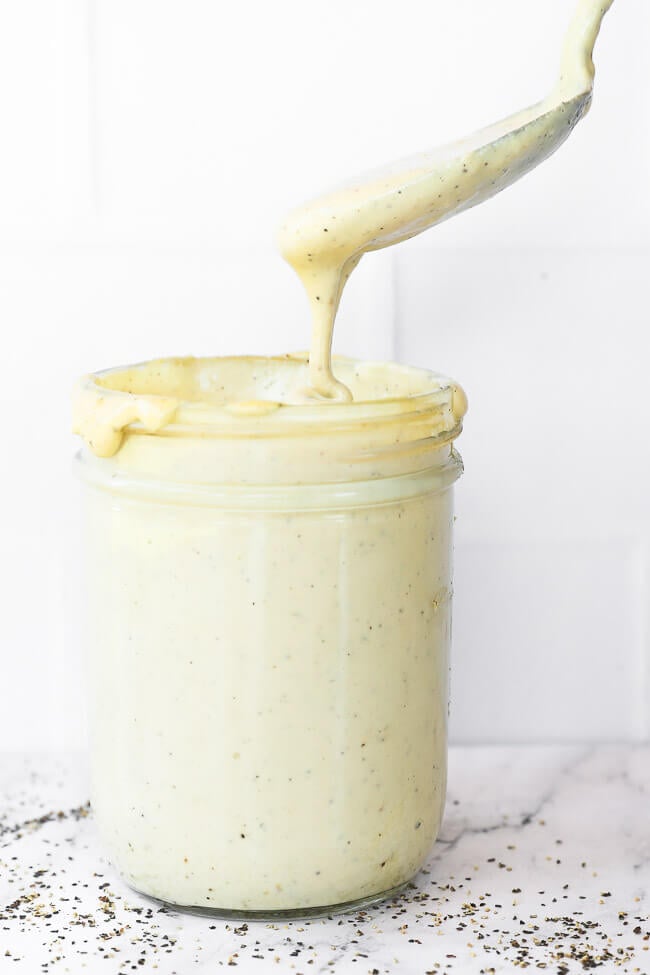 Creamy Dairy Free Alfredo Sauce
This velvety, dairy-free pasta sauce is a creamy cashew alfredo sauce recipe you will find yourself putting on all the things!
Get the recipe
8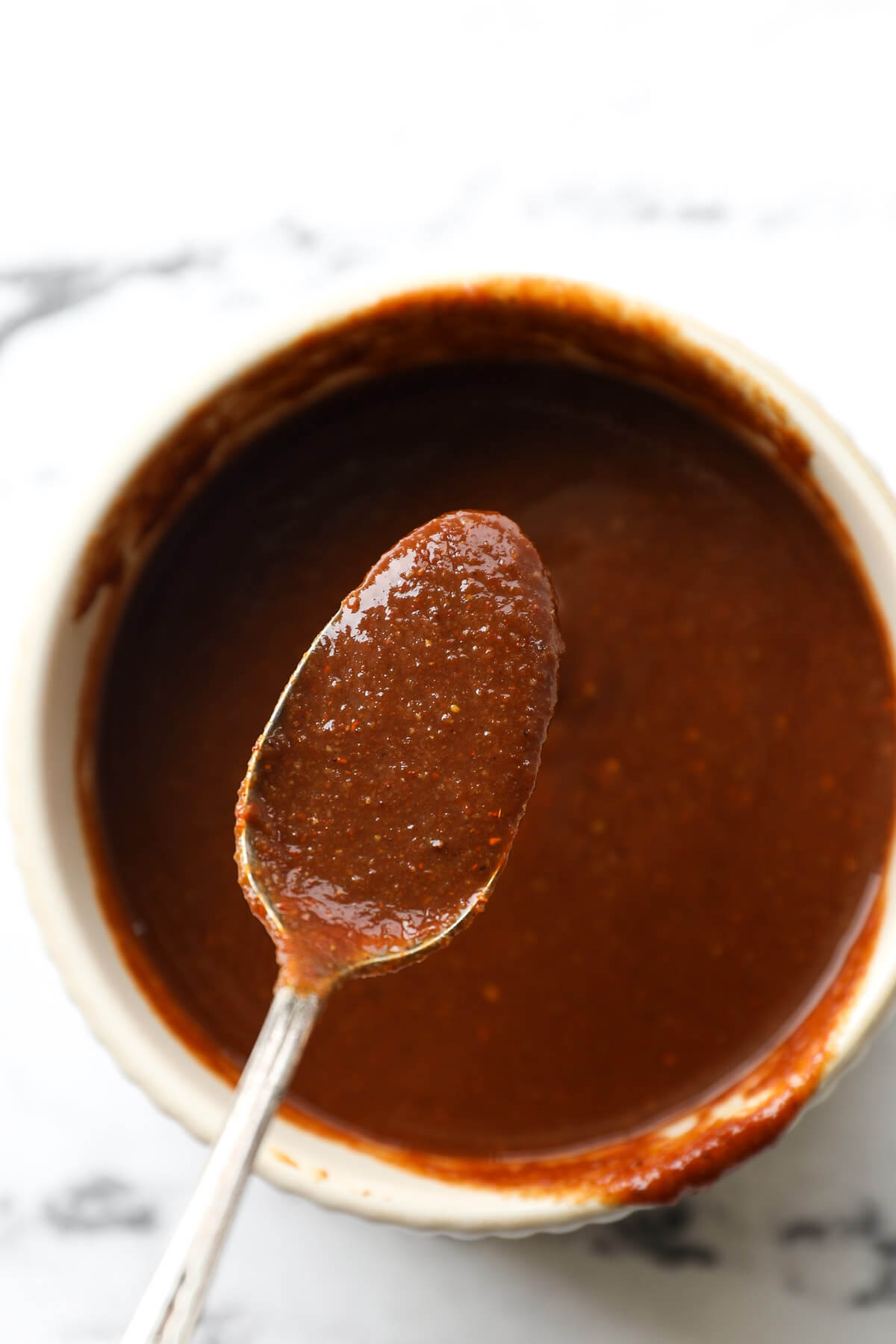 Healthy Homemade BBQ Sauce (Whole30)
This easy sugar-free homemade BBQ sauce is smoky, tangy and delicious! Made with real food ingredients and you can whip it up in just a few minutes – no equipment needed!
Get the recipe
9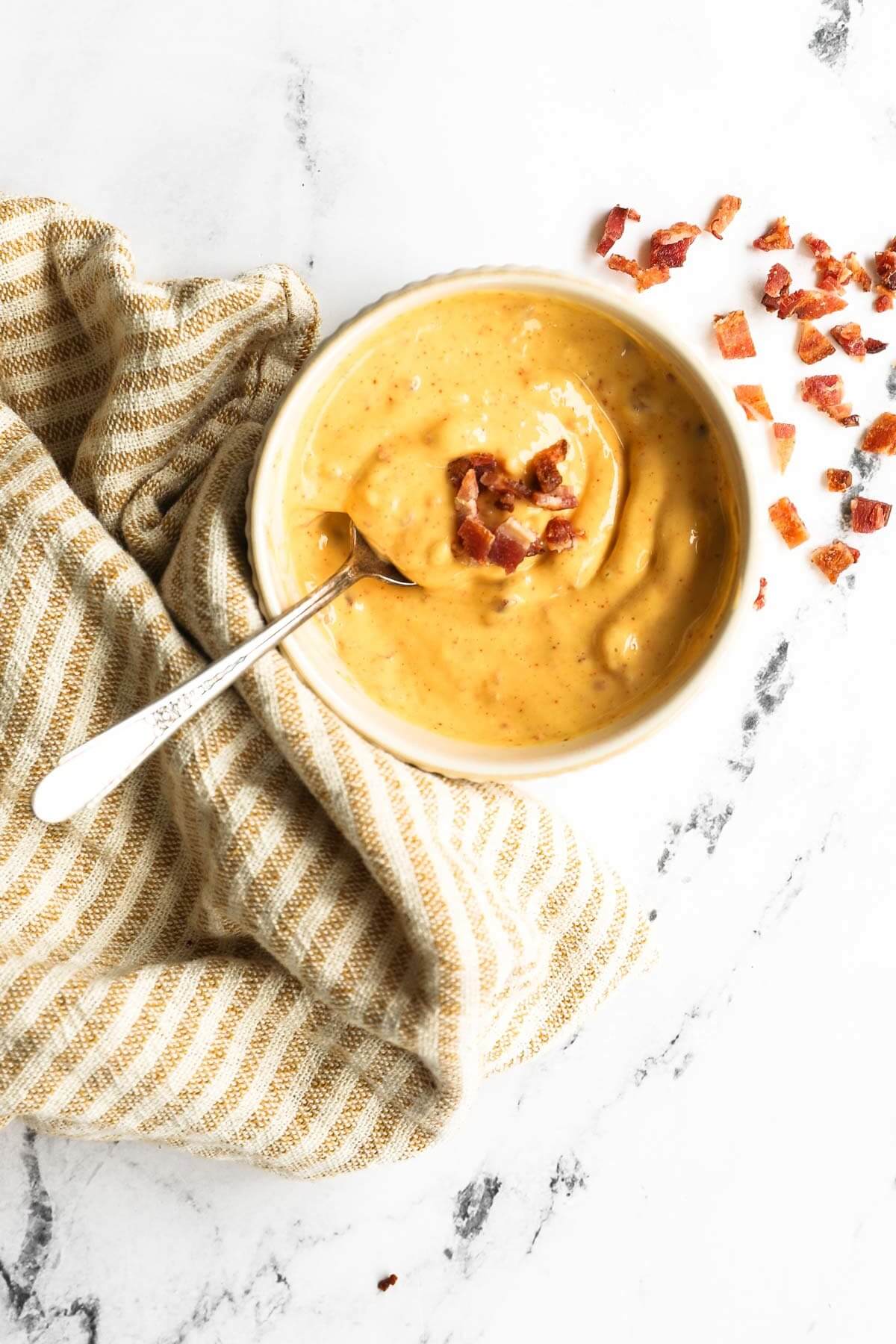 Rich, Creamy Bacon Aioli Sauce
Perfect for dipping or slathering on anything, bacon aioli is sure to be your new favorite sauce. Immersion and regular blender instructions are included.
Get the recipe
10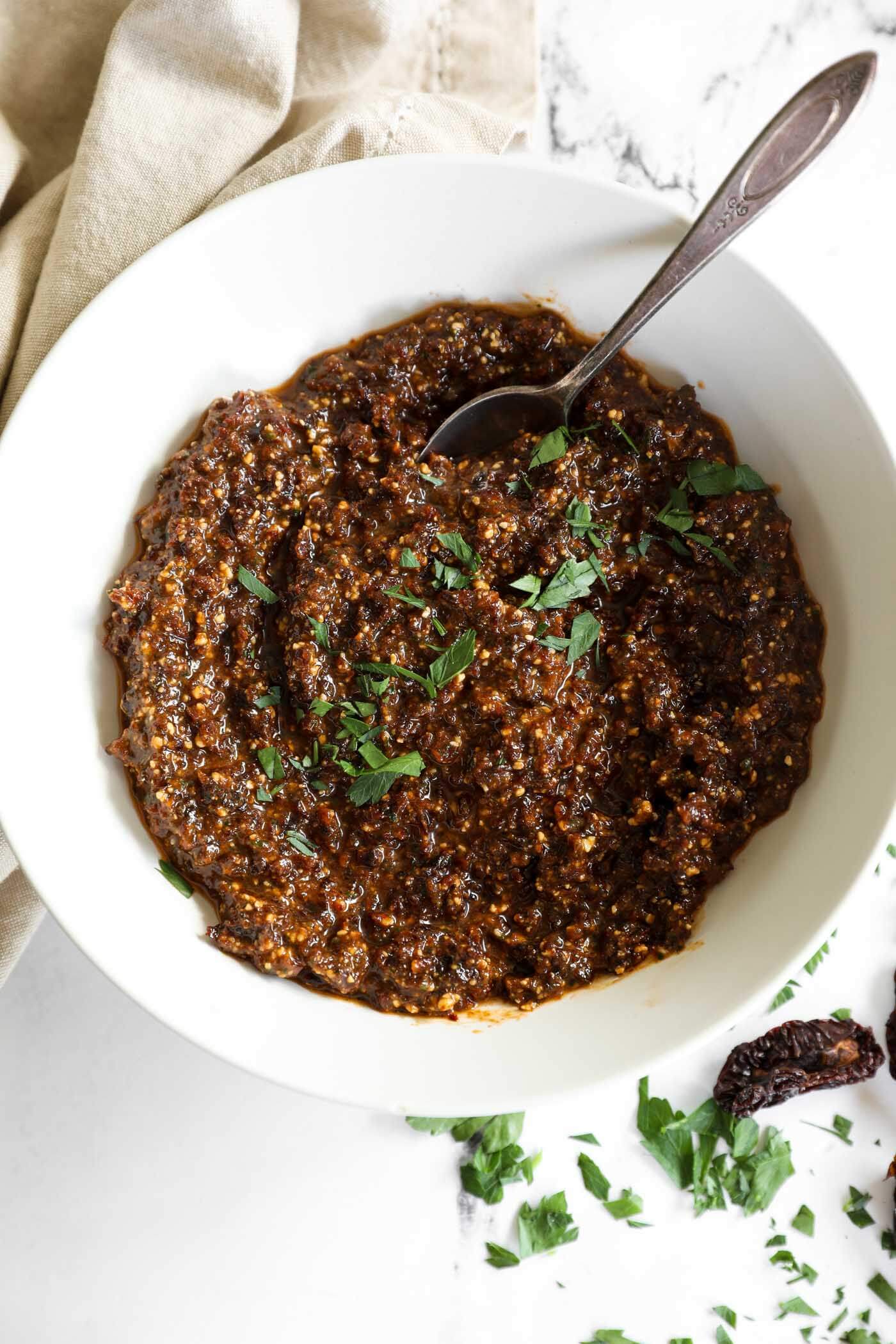 5-Minute Sun Dried Tomato Pesto (Pesto Rosso)
With a deep red color, this easy sun-dried tomato pesto is bursting with rich and intense flavor. Serve pesto as a condiment for dipping and spreading or toss it with some pasta.
Get the recipe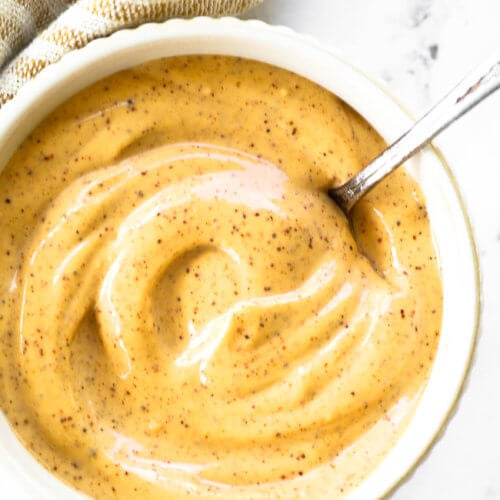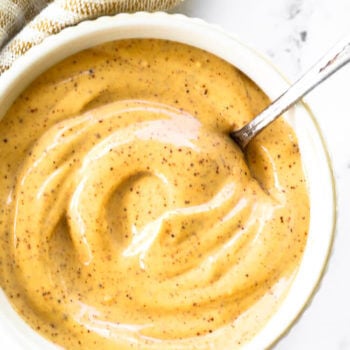 Get the Recipe:
10 Easy, Healthy Sauce Recipes: Creamy Chipotle Lime Sauce
A tangy and savory homemade sauce, this creamy chipotle lime sauce is one you'll find yourself putting on just about everything! Plus, we've rounded up more of our favorite healthy sauce recipes all in one place for you to make.
Ingredients
1-1/4 cup avocado oil
2 eggs
2 tsp chili powder
1 tsp sea salt
1 tsp mustard powder
1/2 tsp chipotle powder
1/2 tsp minced garlic or sub 1/4 tsp garlic powder
1 lime, juice of (about 2 tbsp)
Instructions
Place all of the sauce ingredients in a pint jar or 2 cup pyrex measuring cup. You want a container just wide enough for your immersion blender and this recipe was created specifically to fit a wide mouth pint jar.

Place the immersion blender at the bottom of the container. Start blending while holding the blender at the bottom. Don't move the blender from the bottom until the sauce begins to emulsify and thicken. Once it starts to thicken, slowly move the immersion blender to the top until all of the oil is completely mixed in. It should result in a thick, mayo-like sauce.

Refrigerate immediately and use within two weeks.
Notes
Nutrition facts are an estimate provided for those following a Ketogenic or low-carb diet.  See our full nutrition information disclosure here.
To make this recipe in a blender, add all of the ingredients except the avocado oil to a blender. Measure out the avocado oil and have it ready to pour. Start the blender and while the blender is running, slowly pour the avocado oil into the blender. We suggest using a high-powered blender like a blendtec or vitamix to help the mayo emulsify and thicken.
Calories: 27kcal, Carbohydrates: 1g, Protein: 1g, Fat: 2g, Saturated Fat: 1g, Fiber: 1g