This was made with some leftover elk steak we had previously cooked for dinner. Simple and easy, this is a classic hearty breakfast meal.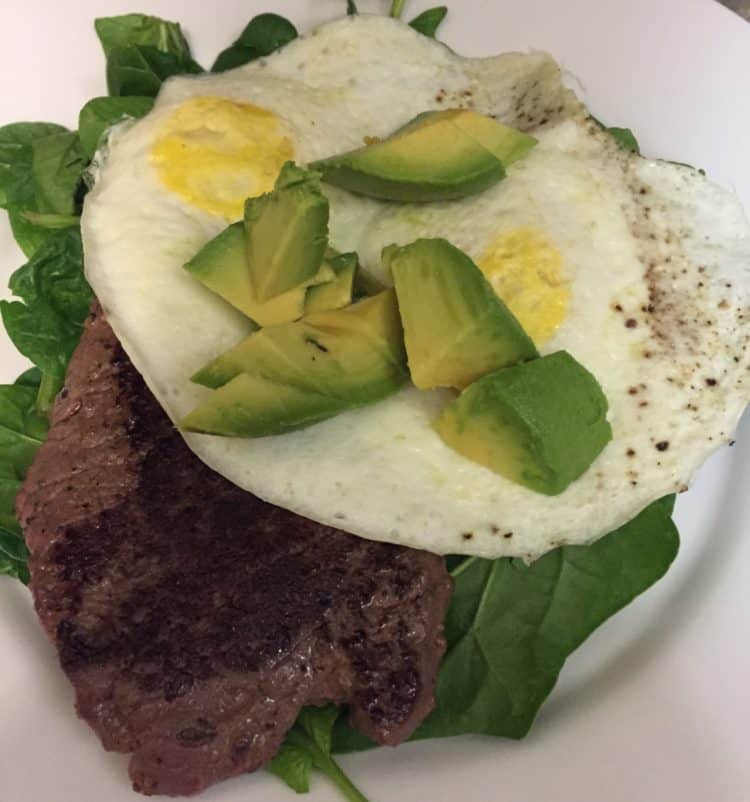 Enjoy your easy steak and eggs.
---
Get the Recipe:
EASY STEAK AND EGGS
Ingredients
Leftover or raw steak
2 eggs
2 cups of spinach
Hot sauce, - optional
Avocado, - diced for topping
Salt & pepper, to taste
Instructions
Place two small skillets over medium heat. Place the steak in one skillet to cook or reheat.

While the steak is cooking, make your eggs in the other skillet (I prefer over easy).

Once the eggs and steak are finished, serve over the spinach and top with avocado (and hot sauce if you'd like).