What readers are saying about these pellet grill chicken wings
Gave this a try, and this is the only way to do it on a Traeger. Every other recipe I've tried from Traeger ended up raw or the skin was tough. This was crispy and pulled right off the bone.

Evan
How to get crispy wings on the Traeger (step-by-step)
Everyone loves nice and crispy wings, but you might be wondering how to get crispy and smoky wings on a pellet grill.
The key is in the seasoning and the technique. The baking powder in the seasoning helps crisp up the wings and finishing them with a high-heat sear gives you that crispy crunch you want with wings.
Here's how you'll do it: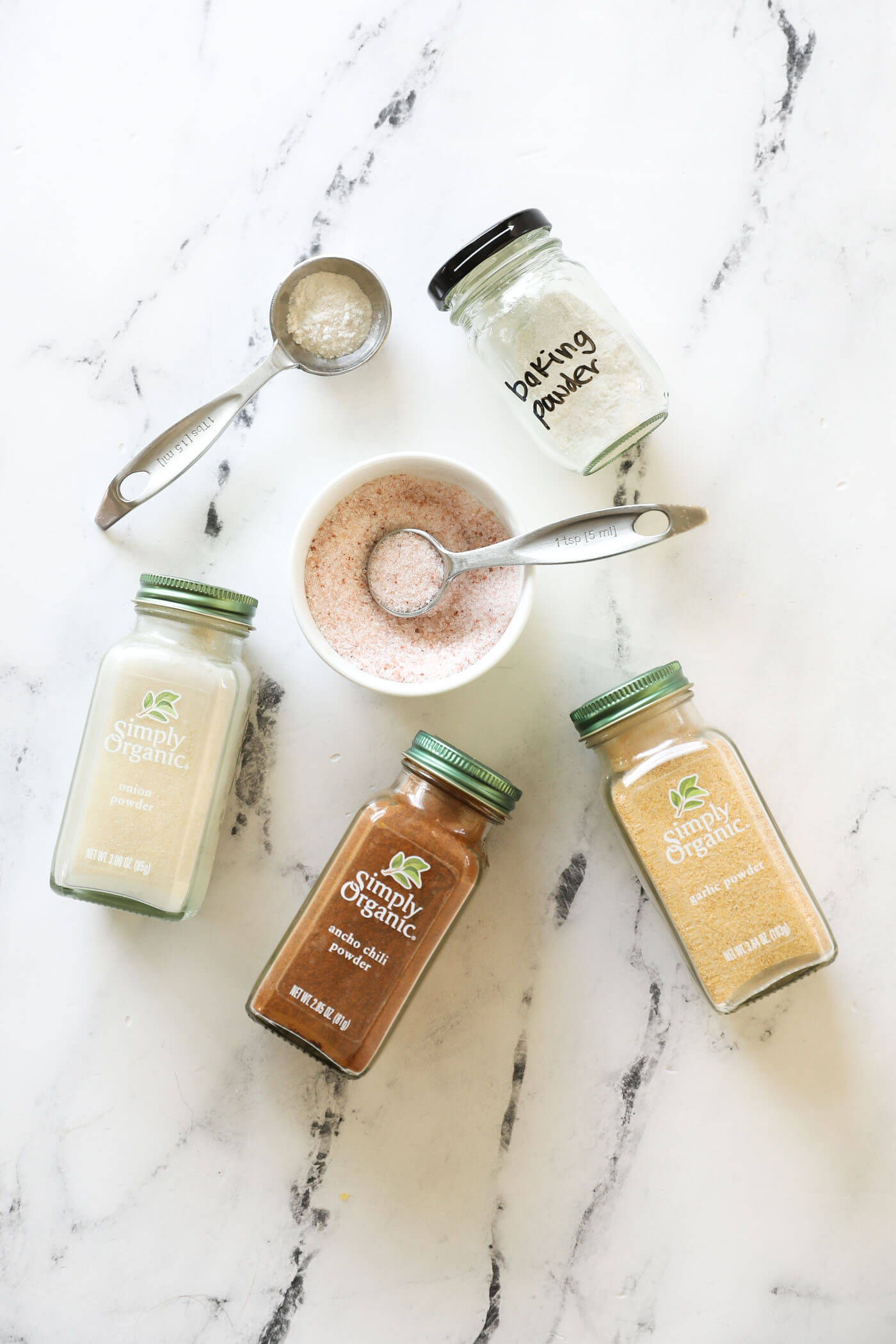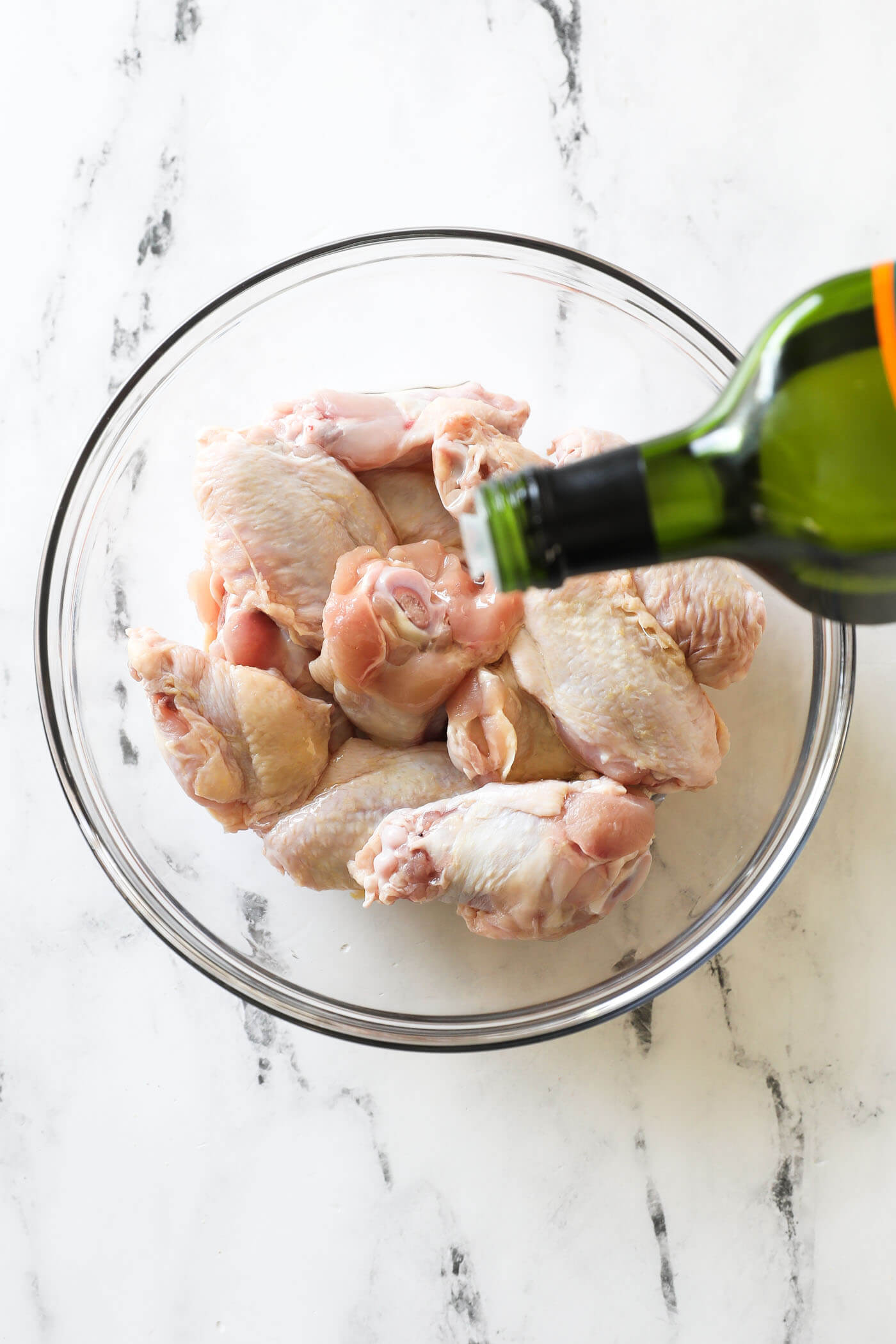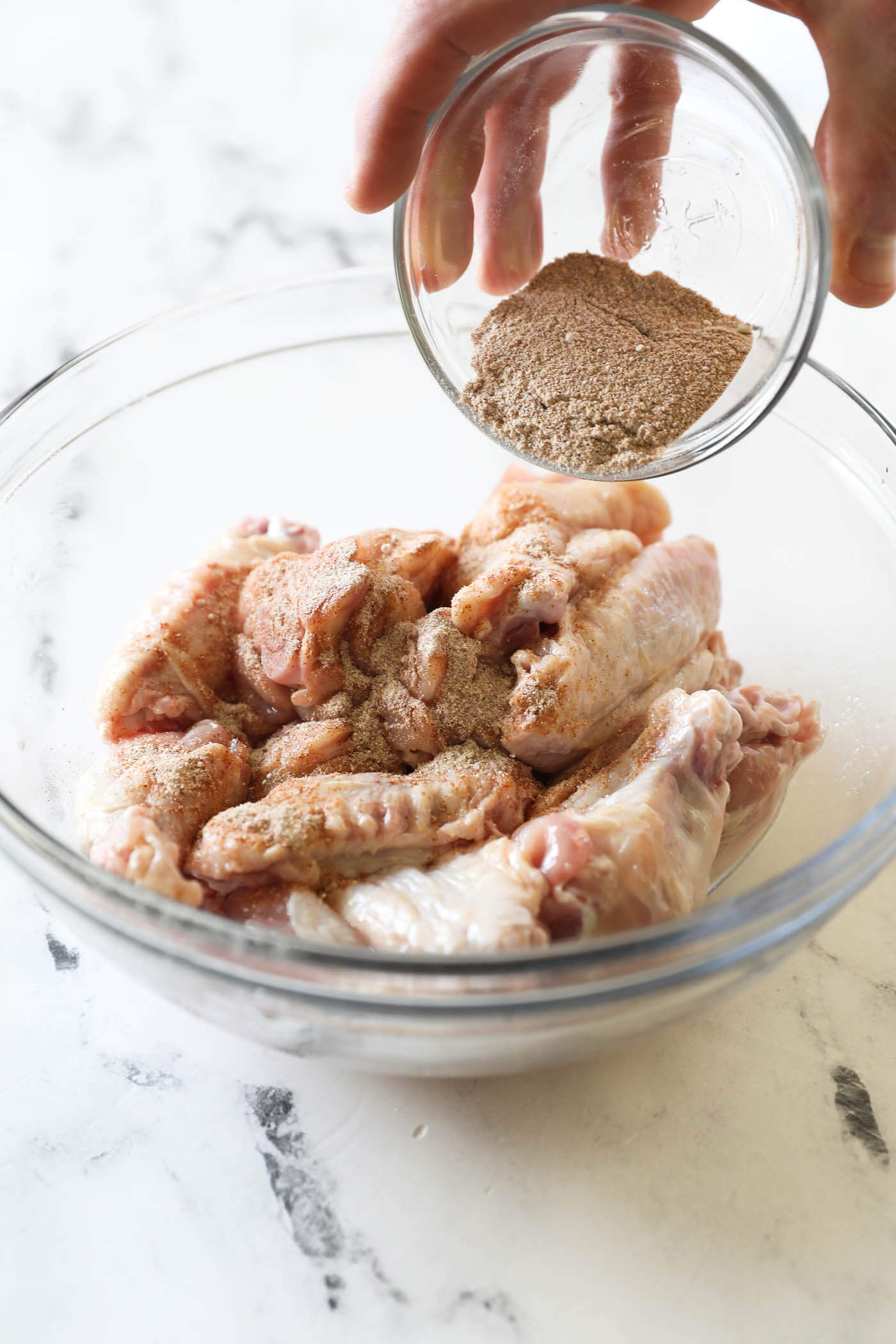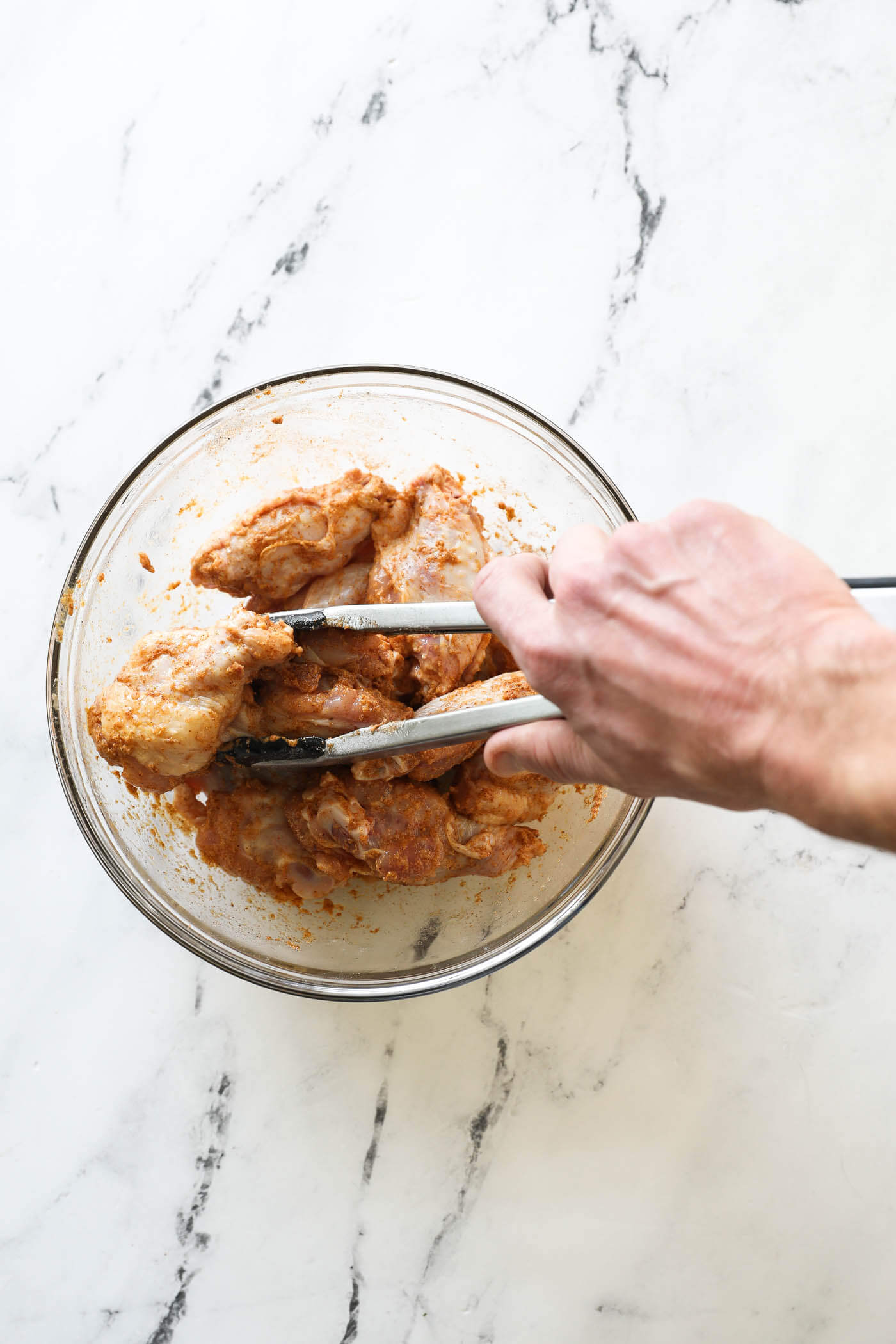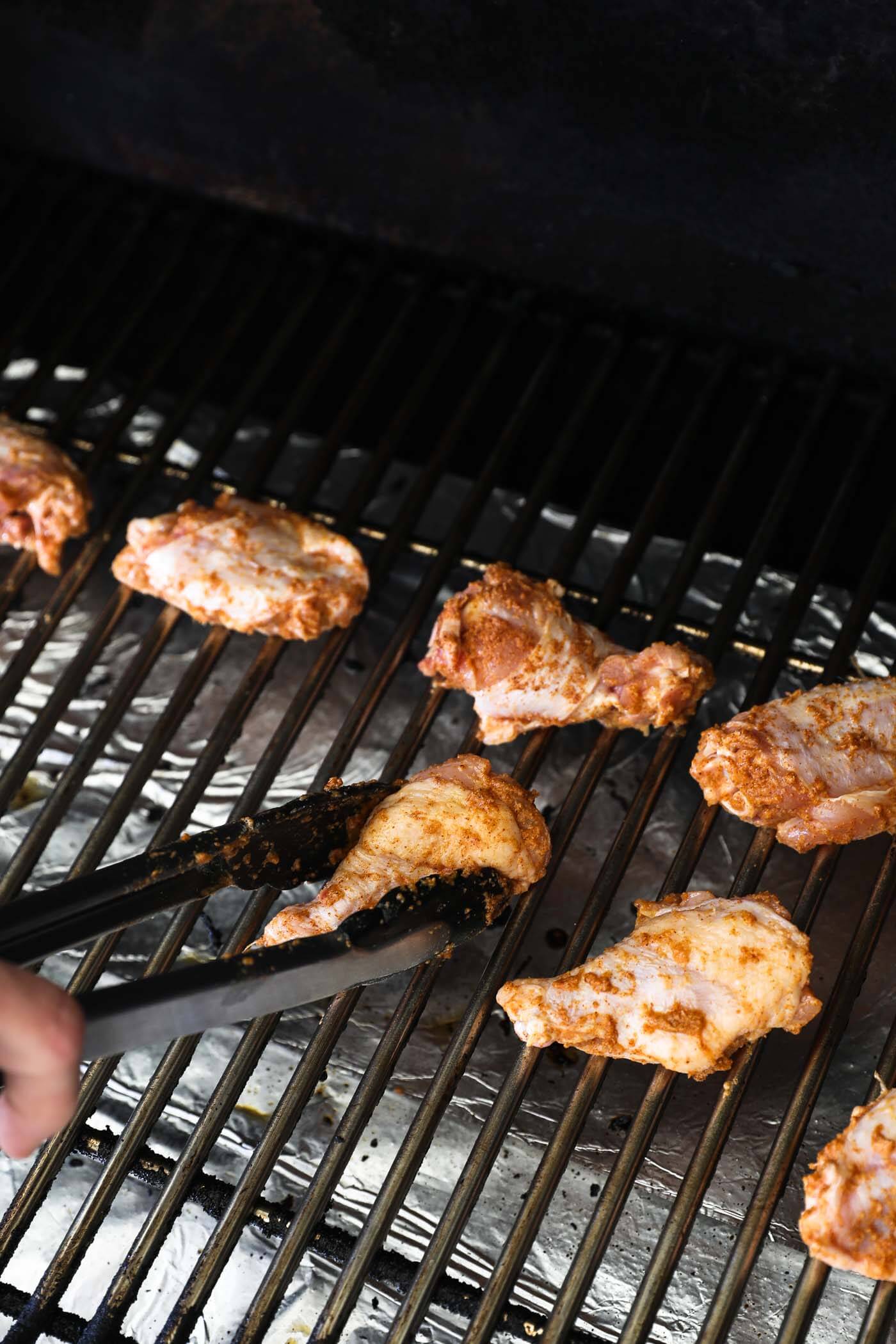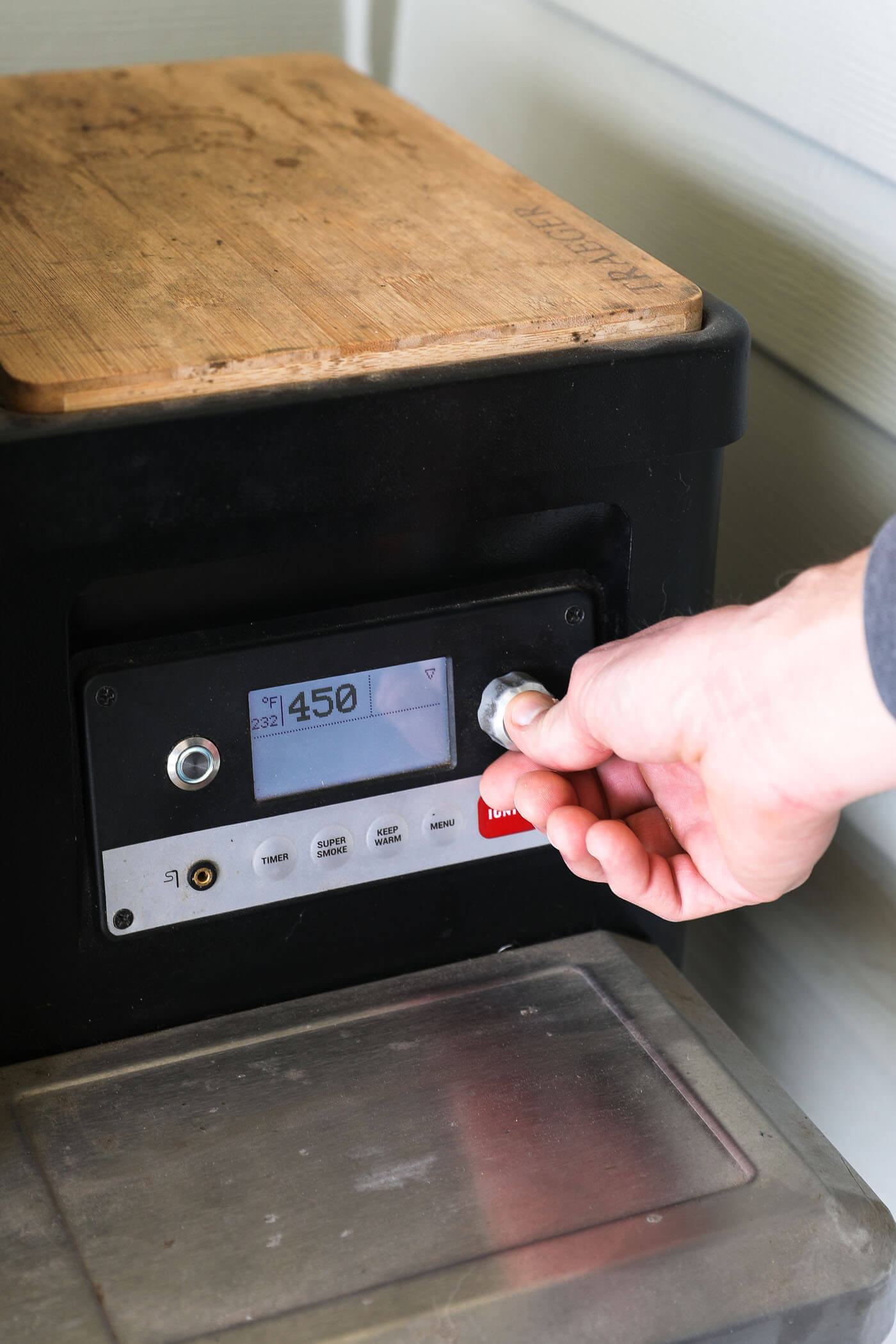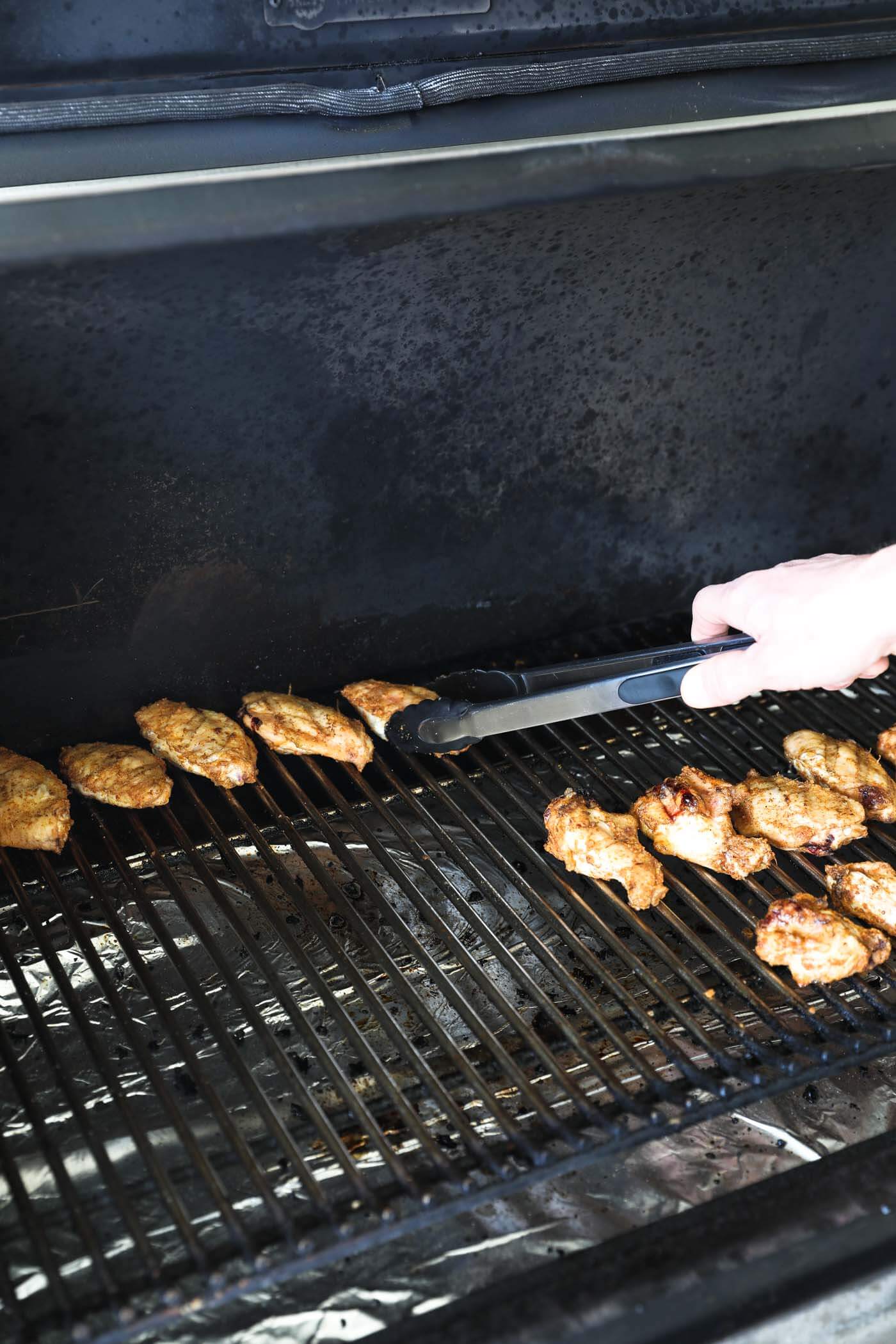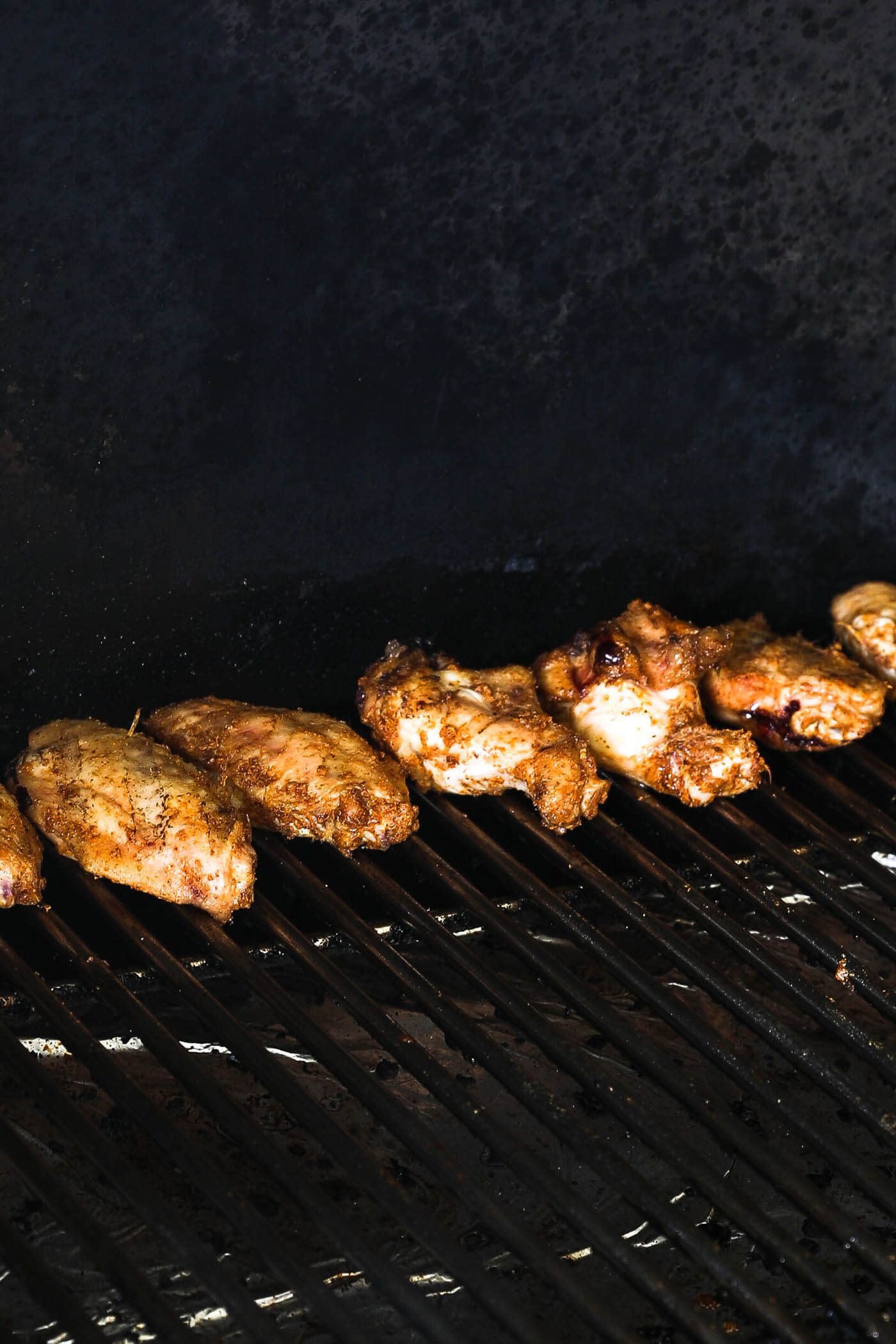 Related ->> Try these Traeger smoked pork chops, easy smoked burgers and perfectly smoked meatloaf!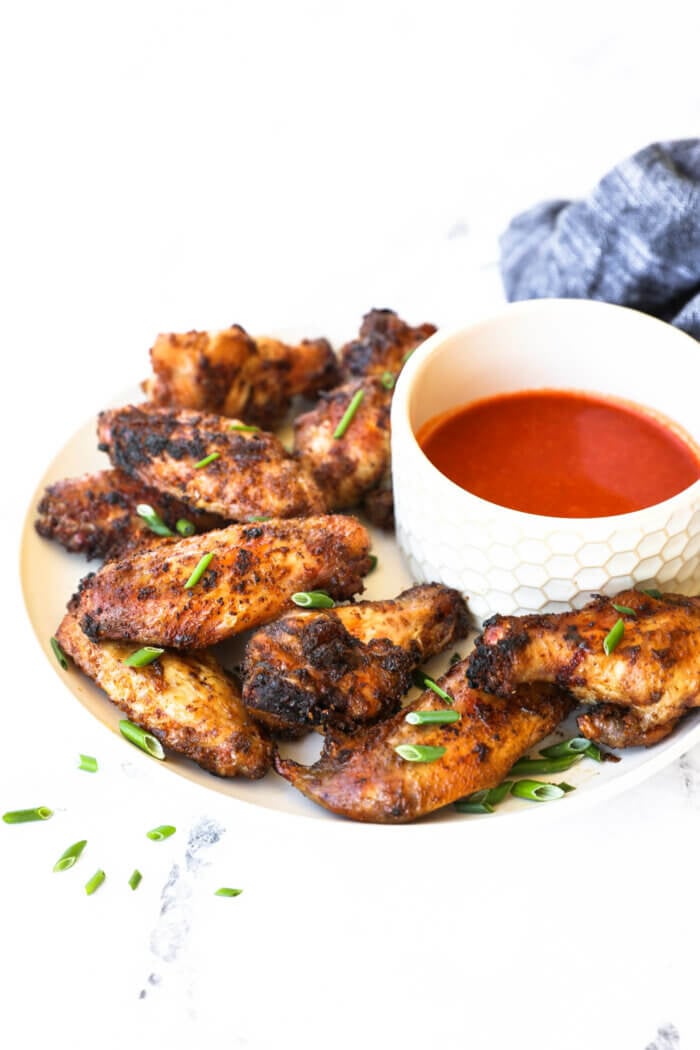 Why you'll love these crispy smoked chicken wings
Simple – An easy 5-ingredient seasoning mix and simple cooking instructions make this a no-fail recipe that's perfect for beginners.
Quick – For a smoker recipe, these wings cook up quick! They are done in about an hour and you get a ton of smoky flavor on the wings.
Versatile – The base seasoning mix goes with about any sauce. You can make the buffalo sauce we included or use any bottled bbq sauce you like.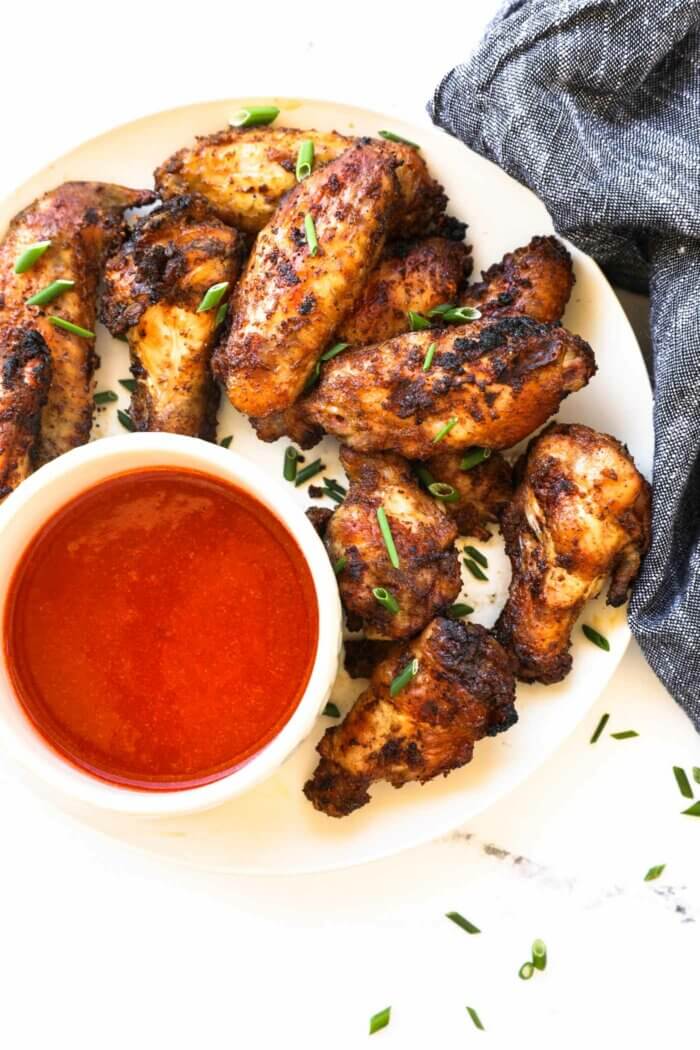 Recommended sides for these wings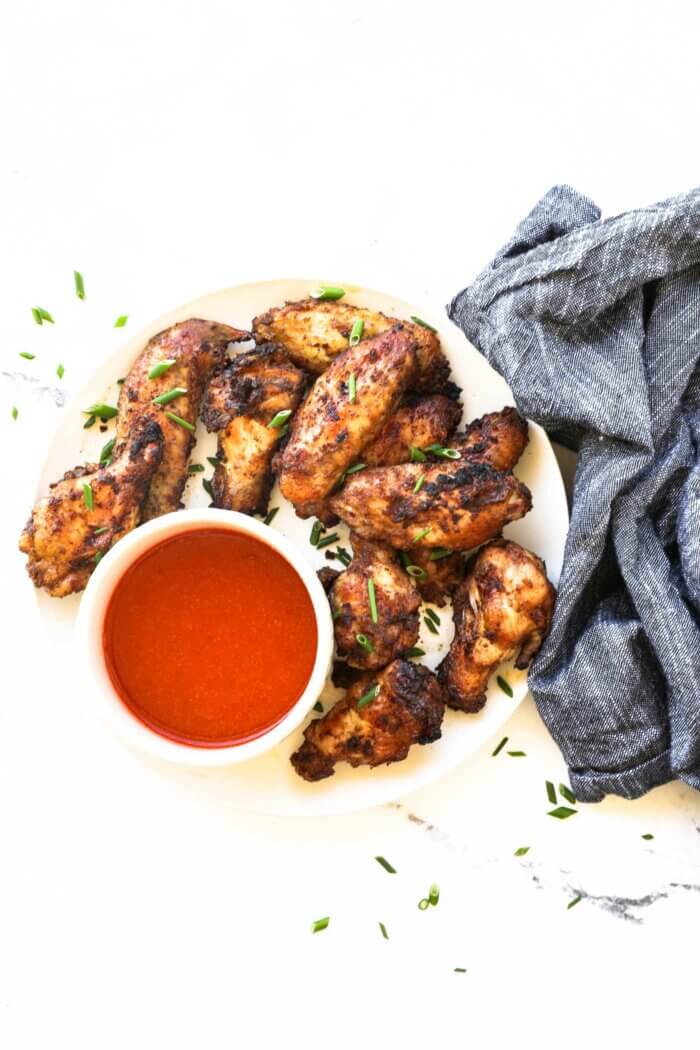 An easy sauce to make Traeger hot wings
Included with the recipe is an easy homemade buffalo sauce that is perfect to slather all over these smoked chicken wings!
Just mix up the sauce while the wings are cooking and set it aside (it's fine at room temperature). Once the wings are done, toss them in the buffalo sauce to coat completely, dip them in the sauce or drizzle it on top.
I know you'll love the finger-licking hot wings, the sauce is tangy and delicious.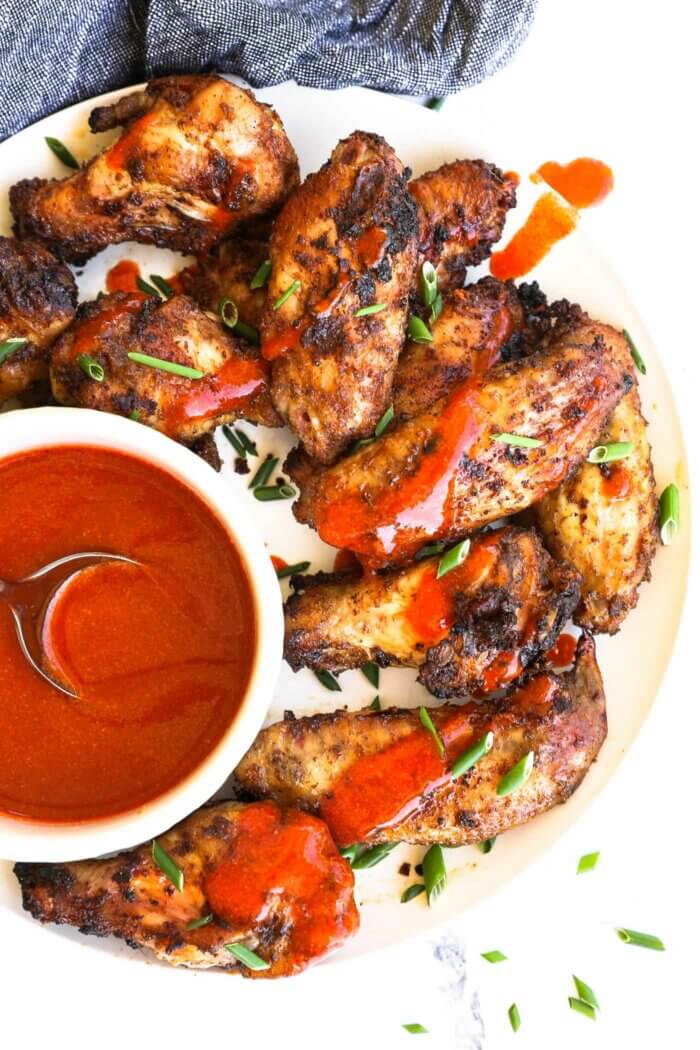 Your turn to make chicken wings on the Traeger
Fire up your Traeger or any pellet grill and give this simple smoked chicken wing recipe a try. You'll be amazed by the flavor and how easy this recipe is to cook to smoky, crispy perfection.
If you try it, be sure to leave a rating and comment below and let us know how it goes. Also, take a pic to share on Instagram. Tag us @realsimplegood, we love to see what you're cooking!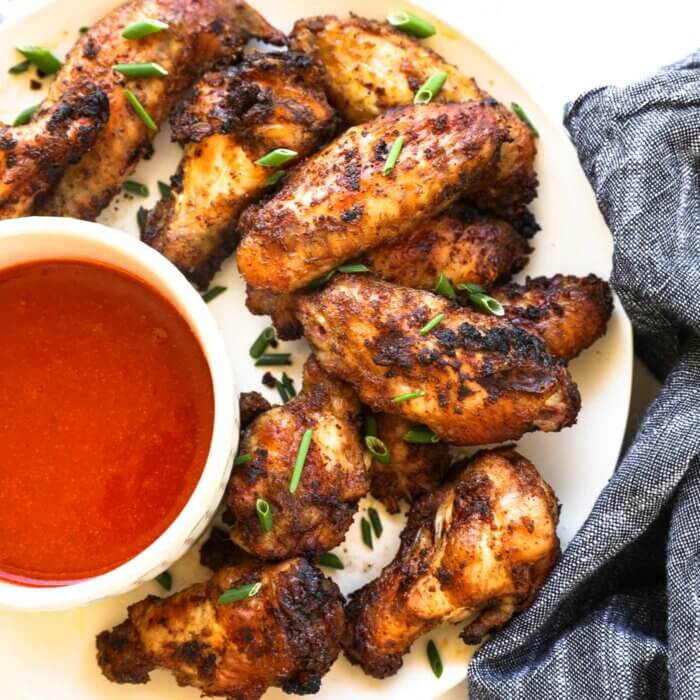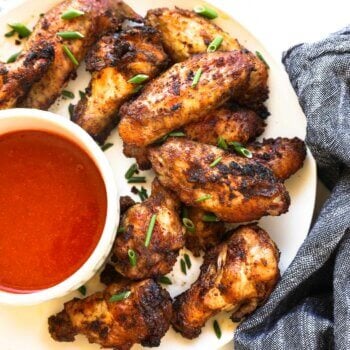 Get the Recipe:
Traeger Chicken Wings (Extra-Crispy!)
Deliciously crispy chicken wings on the Traeger or any pellet grill! Smoked to perfection with a blend of easy seasonings and then cooked up nice and crispy at the end. Throw on some buffalo sauce and dig in.
Ingredients
For the seasoning:
1 tbsp baking powder
1 tsp sea salt
1 tsp garlic powder
1 tsp onion powder
1 tsp chili powder
For the buffalo sauce (optional):
1/4 cup hot sauce, (like Franks Red Hot)
1 tbsp ghee, melted, (can sub butter or use avocado oil for dairy free)
1 tsp lemon juice
1/2 tsp smoked paprika
1/4 tsp garlic powder
Instructions
Preheat your Traeger or pellet grill to 225° Fahrenheit.

Add the seasonings to a small bowl and mix. Drizzle the wings with avocado oil and toss to coat. Dump the seasoning mix all over the wings and toss to coat as evenly as possible.

Place wings on the grill to smoke for 30 minutes.

After 30 minutes, turn the heat up to 450°. Flip the wings and cook for another 25-30 minutes, flipping every 5-6 minutes until fully cooked. Flipping helps to cook evenly and prevent burning. The wings are cooked through when they reach at least an internal temperature of 165° Fahrenheit. However, I prefer wings that are cooked to between 180°-190° and are crispy on the outsides.

While the wings are cooking, mix up the buffalo sauce if desired. After the wings are finished, toss them with the buffalo sauce to coat or serve it on the side for dipping.
Notes
Nutrition amounts noted are per serving and an estimate provided for those following a Ketogenic or low-carb diet. The amounts do not include the optional sauce for this recipe. See our full nutrition information disclosure here.
Calories: 310kcal, Carbohydrates: 2g, Protein: 23g, Fat: 23g, Saturated Fat: 6g, Fiber: 0.3g