Why you'll love this virgin strawberry daiquiri
It's so slushy and refreshing, the perfect non-alcoholic drink for a hot summer day.
Super-easy to make, it's a crowd pleasing drink that's great for parties, brunch gatherings, or an afternoon with friends.
It has an incredible blend of sweet and tart flavors that is impossible to resist.
Related ->> Try this authentic-tasting virgin margarita
How to make a strawberry daiquiri mocktail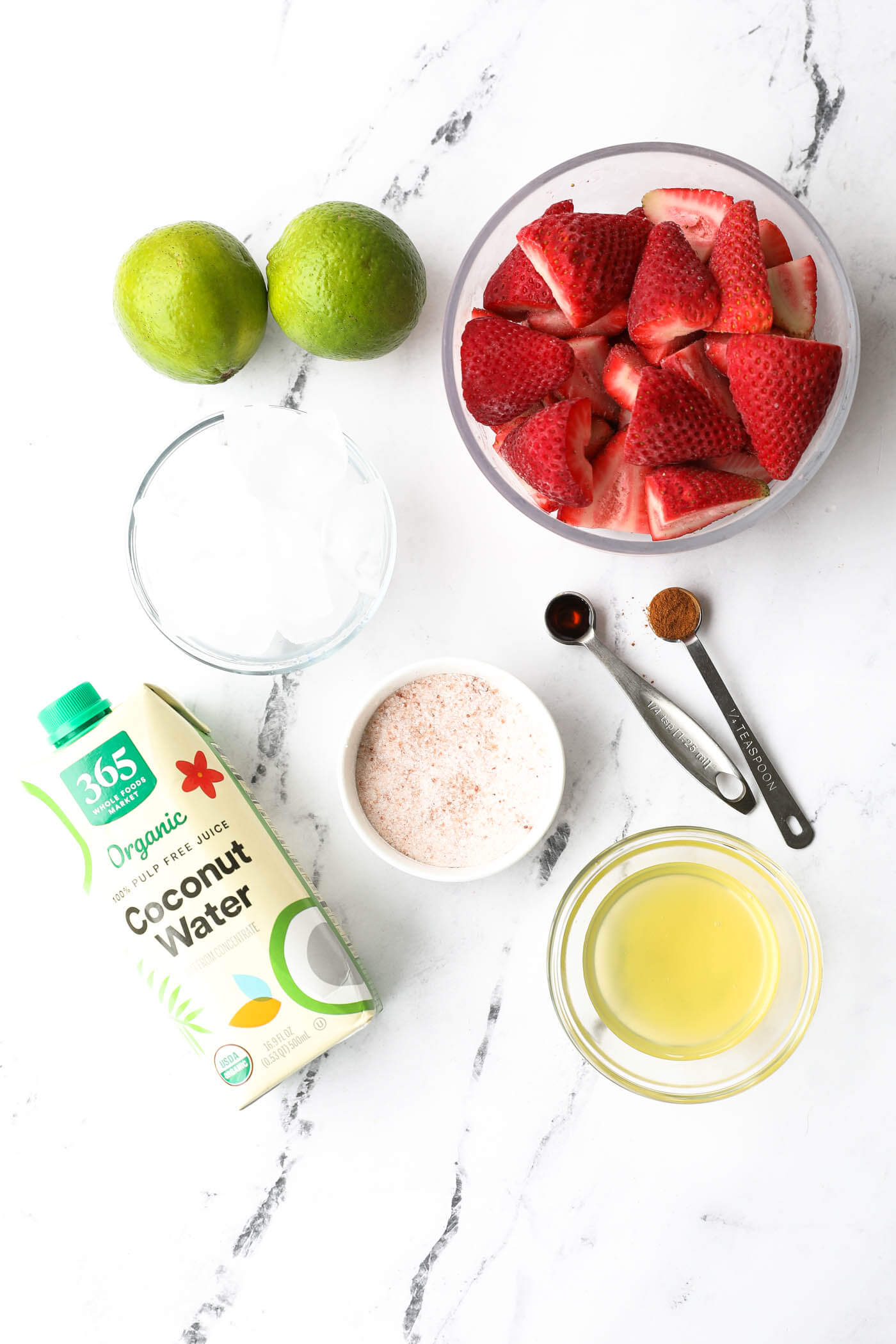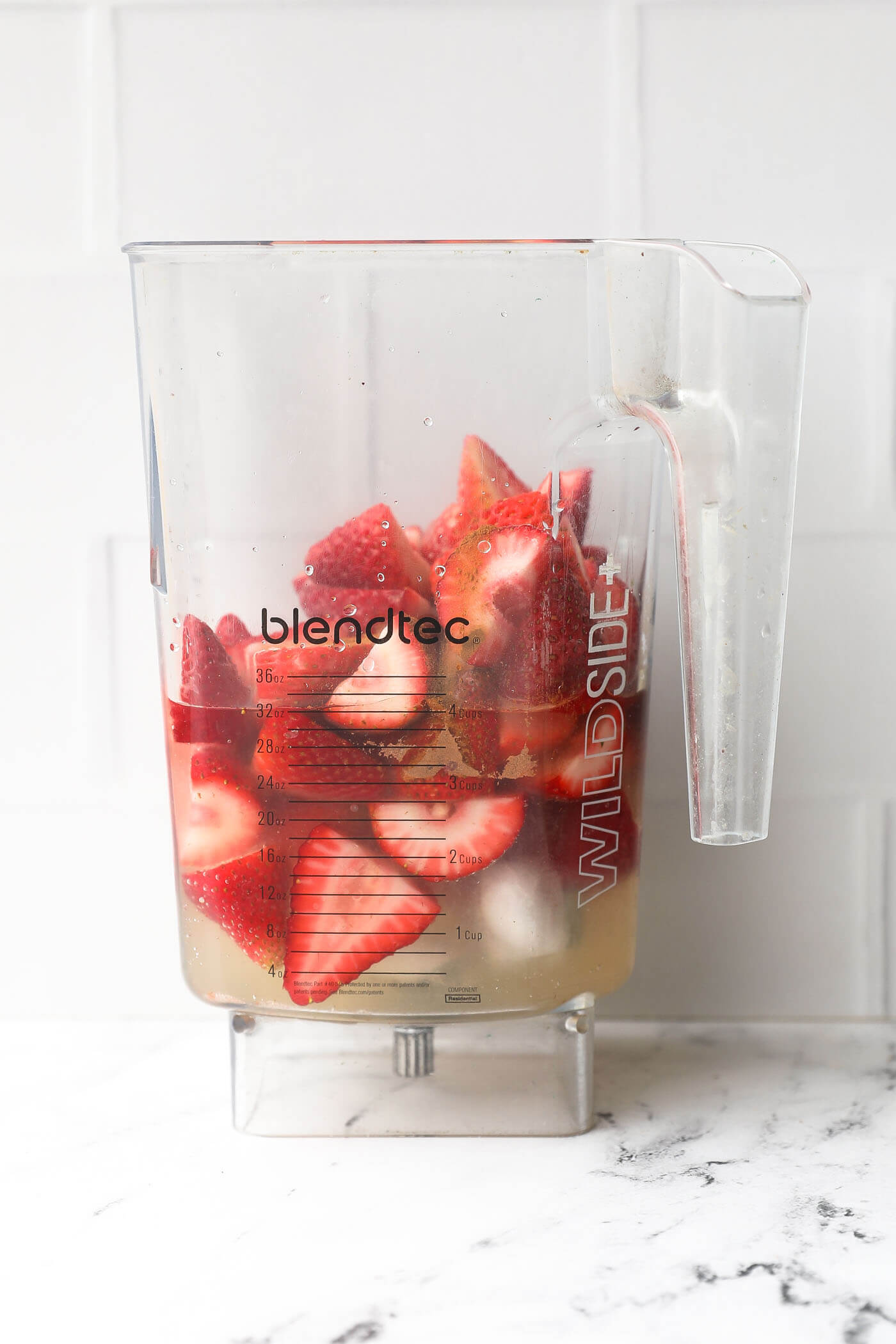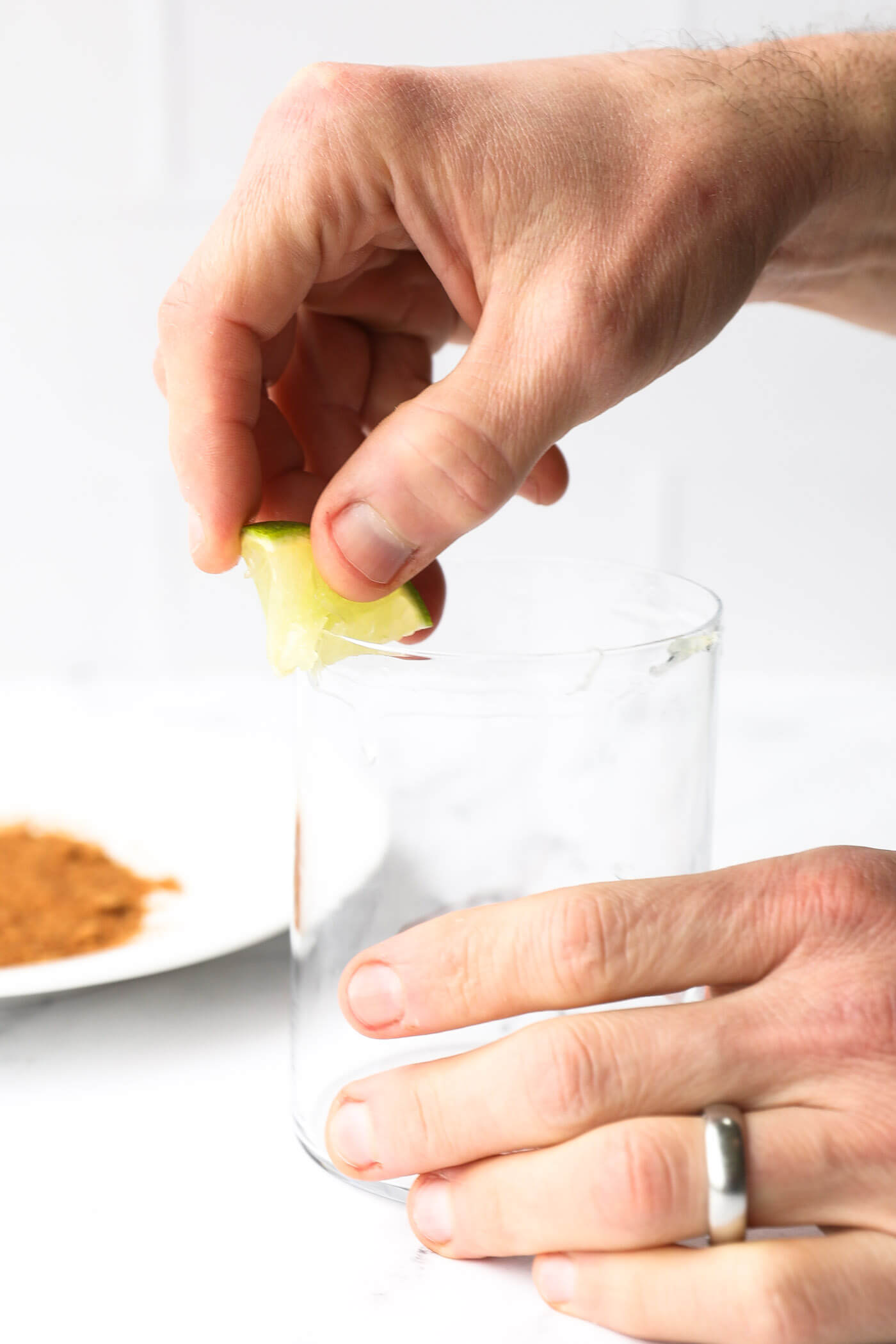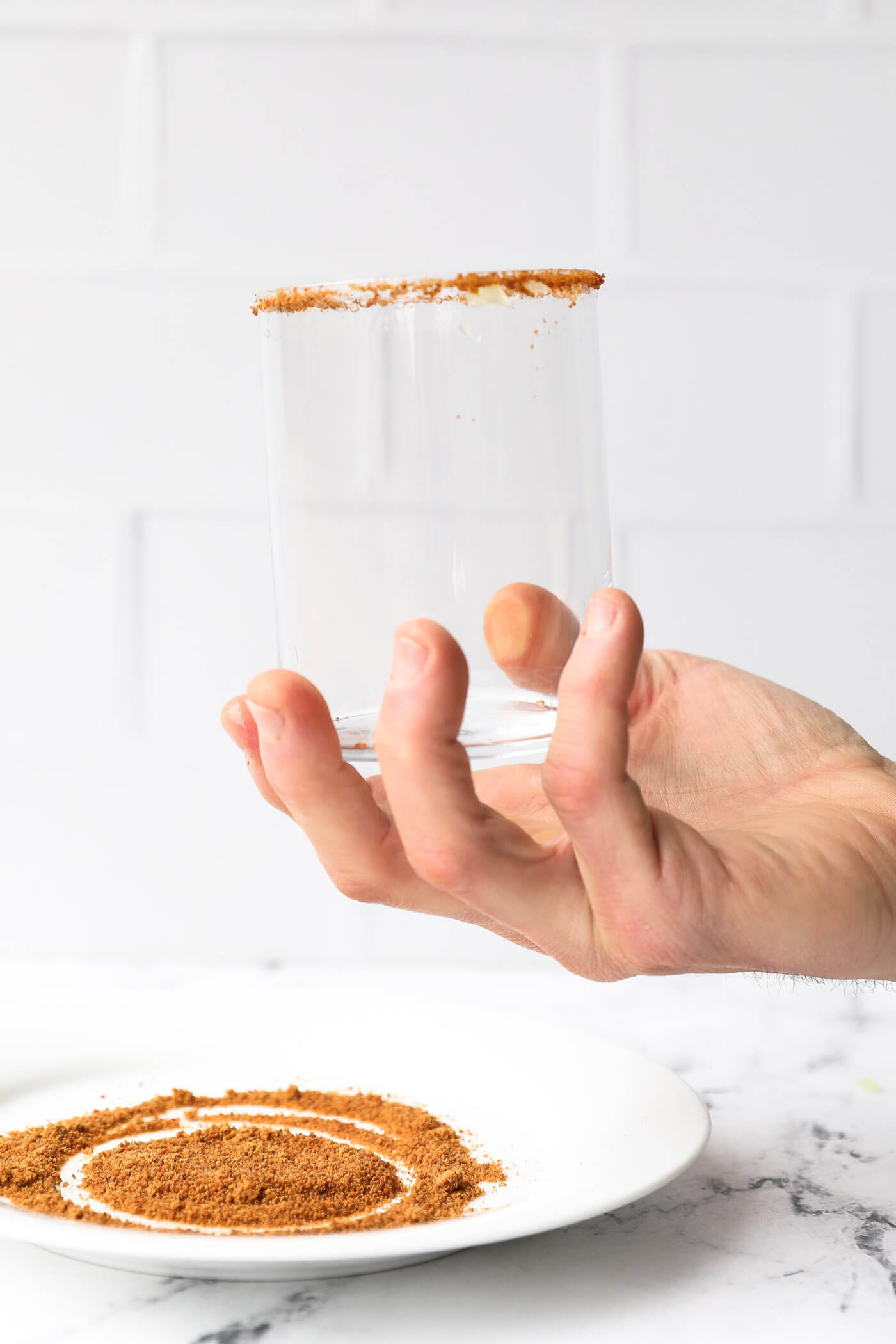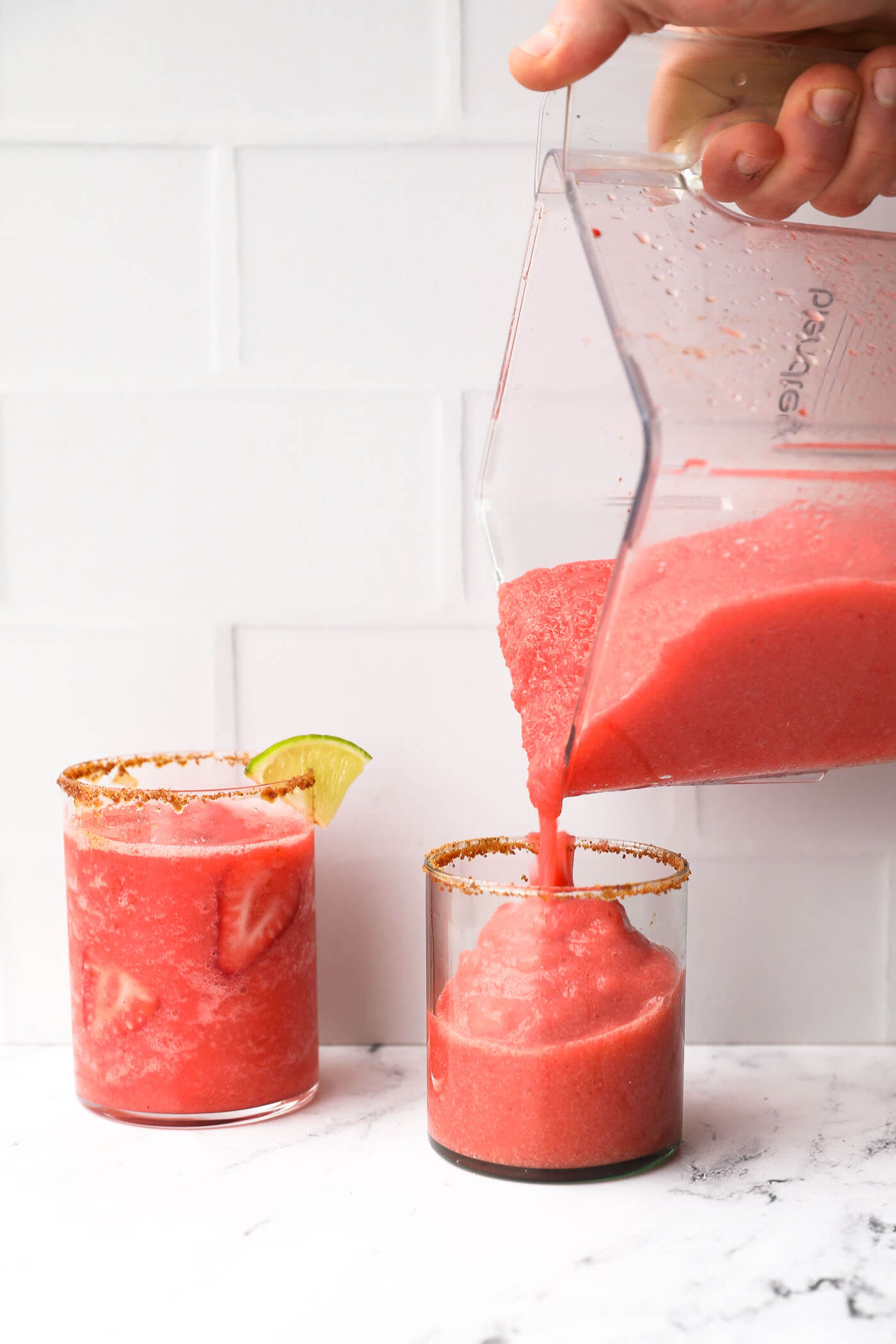 Ingredient notes and options
Strawberries – If you only have fresh strawberries, you can either cut the stems off and freeze them or just throw them in fresh. You may need to add more ice to make it "slushy" if using fresh strawberries.
Lime juice – If you don't like a strong lime juice flavor, start with less lime. You can taste and add more if desired.
Honey syrup – Use this honey simple syrup recipe to make the syrup. Or, you can sub some maple syrup.
Sea salt – I love how this balances out the sweet and tart in the drink, but you can omit it if desired.
Coconut sugar – This looks great and pairs well with the coconut water in the drink. You could use regular sugar, brown sugar or none at all.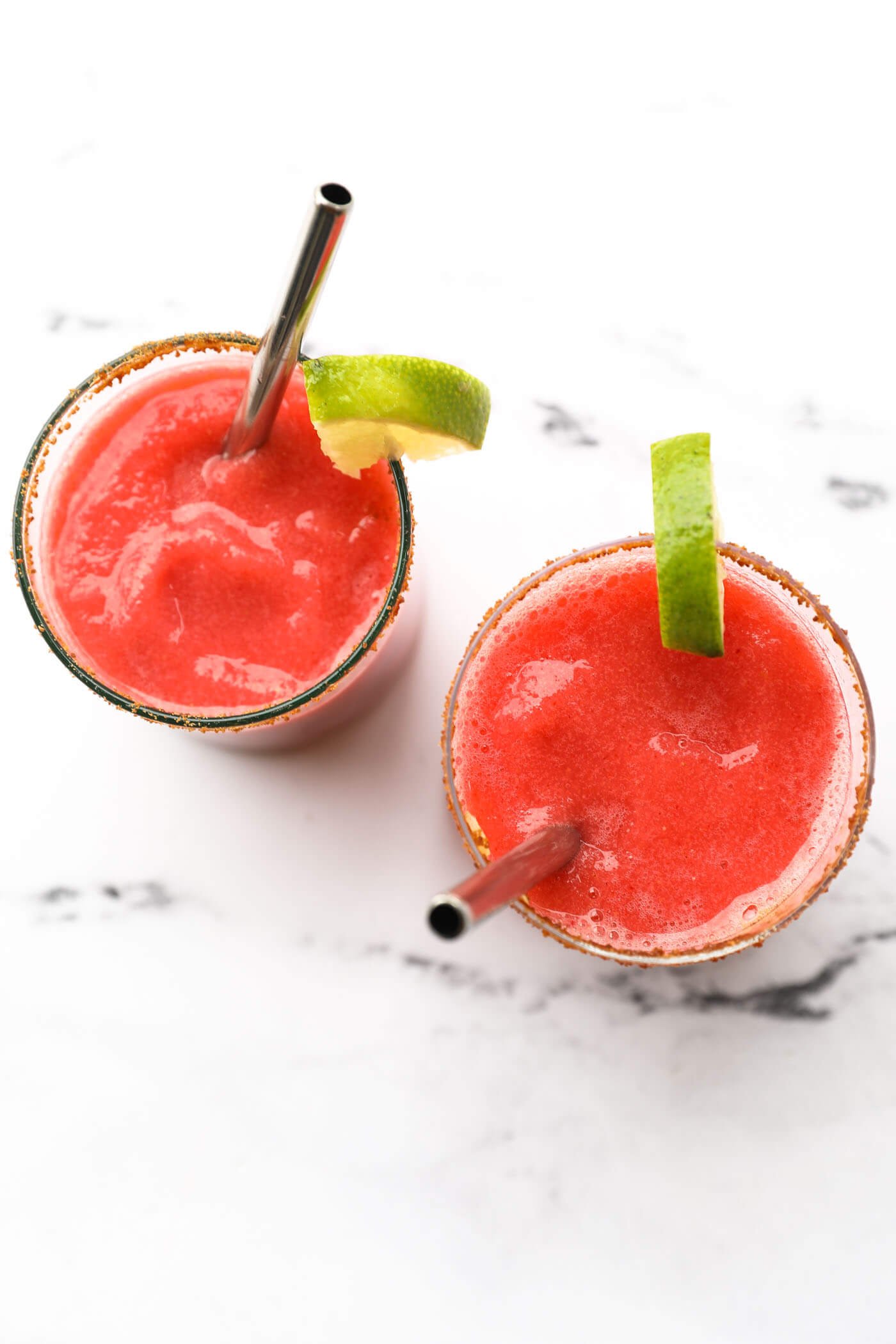 Tips for the best possible virgin daiquiri
Thickness – You can easily adjust the thickness of this drink. If it's too thin, add a little more ice and blend again. Too thick? Add a splash of coconut water and blend.
Chill your glass – To take this virgin daiquiri to the next level, serve it in a chilled glass or chilled margarita glass.
Strawberry slices – After you fill up your glass, thinly slice up a strawberry and slide a few pieces down the side of the glass. This will give you the presentation seen in the pictures in this post.
Other healthy mocktails
We hope you love this healthy drink as much as we do!
Don't forget to leave a quick star rating and review below, we read every comment and truly appreciate your feedback. Also, be sure to browse the rest of our delicious, healthy beverages to find some other favorites too!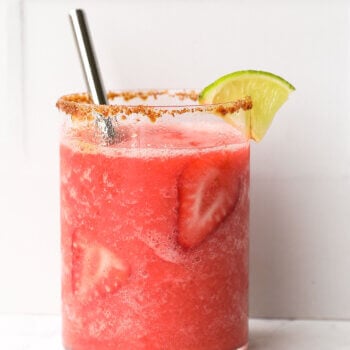 Get the Recipe:
5-Minute Frozen Strawberry Daiquiri Mocktail
Super-easy to make in about 5-minutes, this strawberry daiquiri mocktail is visually stunning and equally as delicious. Perfect for serving a crowd, it's an incredibly refreshing blend of sweet strawberries and tart lime juice all blended into a slushy, frozen mocktail.
Ingredients
1 lb frozen strawberries, (16 oz bag)
2 cups unsweetened coconut water
1/4 cup fresh lime juice, (about 2-3 medium limes)
1/4 cup honey simple syrup, (can sub 2-3 tbsp of maple syrup)
1/4 tsp vanilla extract
1/4 tsp cinnamon
1/8 tsp sea salt, (optional)
1 cup ice
coconut sugar, (optional, for a sugar rim)
Instructions
Place all of the ingredients in a blender. Blend on high until smooth.

If you want a sugar rim, simply run a lime wedge around the rim of a glass. Dump some coconut sugar on a plate and dip the rim of the glass into the coconut sugar. Repeat as needed for remaining glasses.

Pour the strawberry daiquiri mocktail into glasses and serve immediately.