How to Build the Perfect Salad
An important part of meal planning and healthy eating is knowing how to add variety to meals while still keeping things simple and healthy. Knowing how to build the perfect salad is one easy way to have a solid foundation of literally hundreds of different variations of something that sounds very boring – a healthy salad.
Stop getting bored + build the perfect salad
Below you will find a graphic you can save to Pinterest that contains all the elements you need to build the perfect salad. Refer back to this graphic for inspiration when you are looking for a healthy new salad idea or looking to mix up your salad game with some different ingredients and healthy variations. We've also included a round-up of some example healthy salad recipes for you below the graphic for when you need some additional inspiration!
More Than Just Salads: Meal Planning + Prep = Staying on track
Aside from knowing how to build the perfect salad, the main thing that we use to keep our healthy eating on track is meal planning, meal prep and utilizing leftovers. Each of these can save you a ton time during your busy week. Not to mention, if you invest the time to plan and prep all your meals for the week, you take impulse eating off the table and simply eat the healthy meals you already planned, prepped and shopped for.
Don't Know Where to Start? Let us Help!
Do you struggle finding the time to plan and get organized for a week of healthy eating? Are you unsure where to start? Let us help!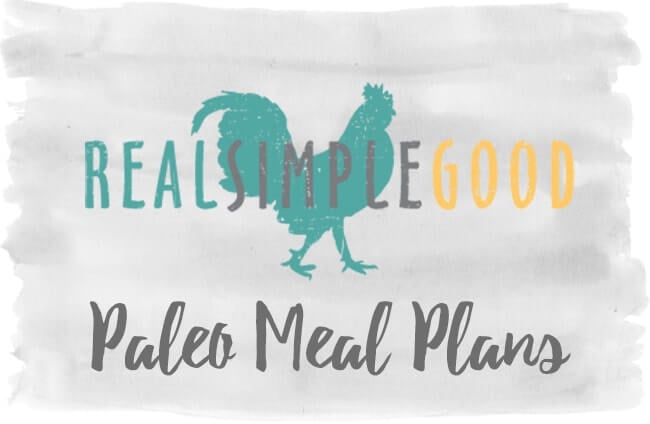 We created Real Simple Good Paleo Meal Plans to help you eat healthy meals without the hassle of searching for recipes, planning each meal, or creating a shopping list.
Our weekly meal plans include:

An organized grocery shopping list with all the ingredients you need for the meals
Recipes that include prep and cook steps to give you the flexibility to prep as much or as little in advance as you have time for
Lear more about our Paleo Meal Plans here
---
Example Healthy Salad Recipes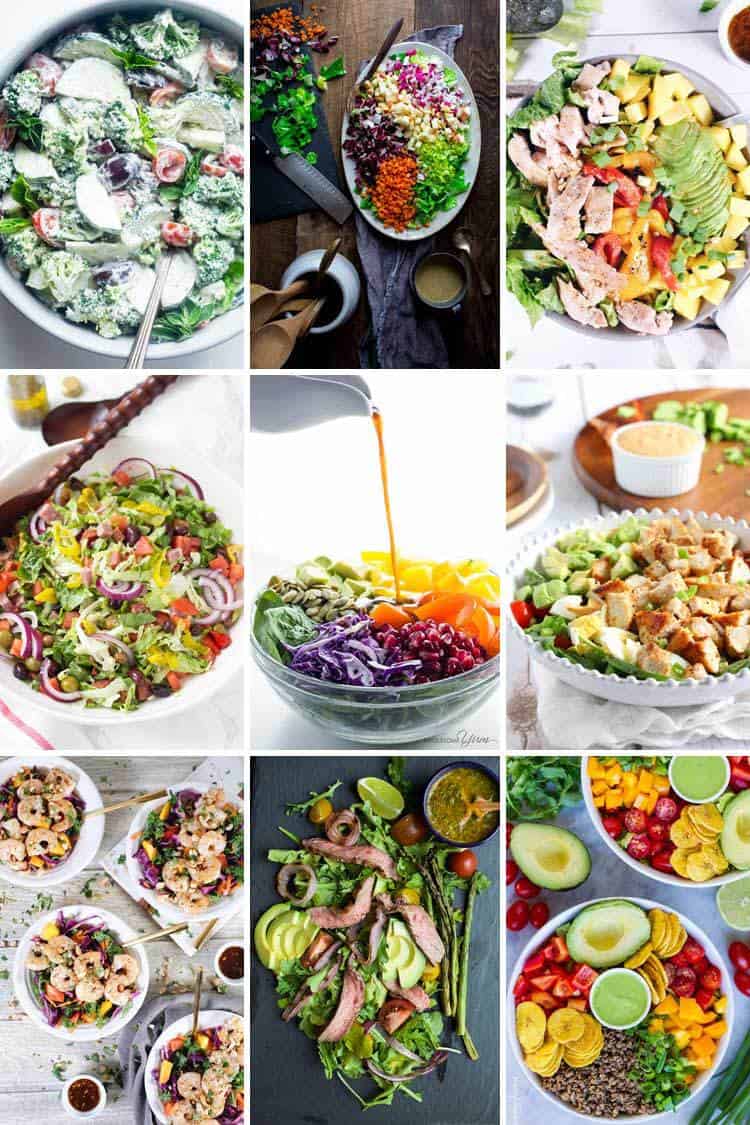 1. QUICK AND EASY TACO SALAD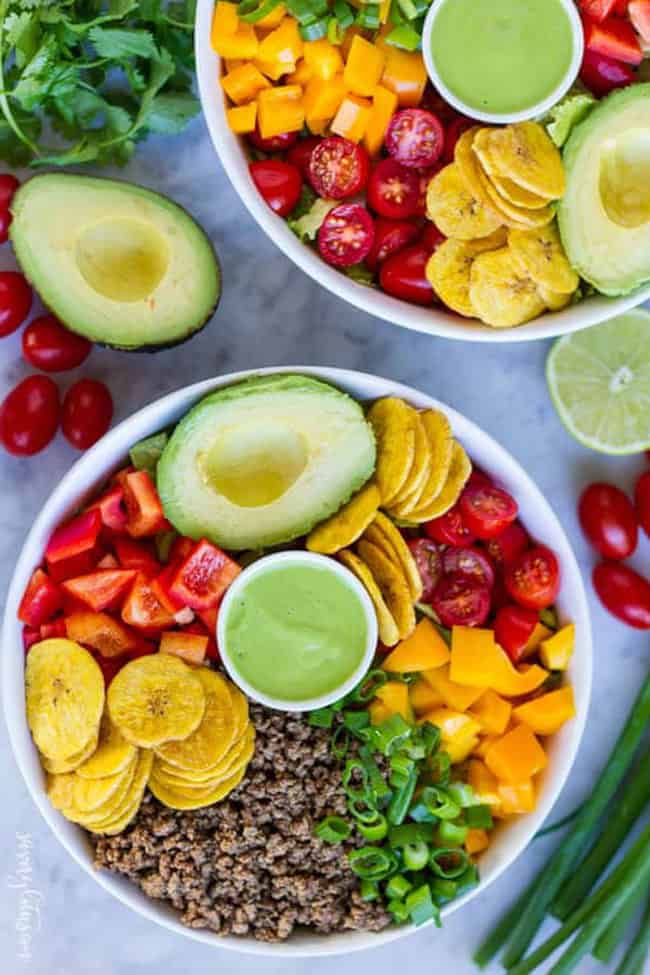 Savory Lotus / via savorylotus.com
2. CHOPPED THAI SHRIMP SALAD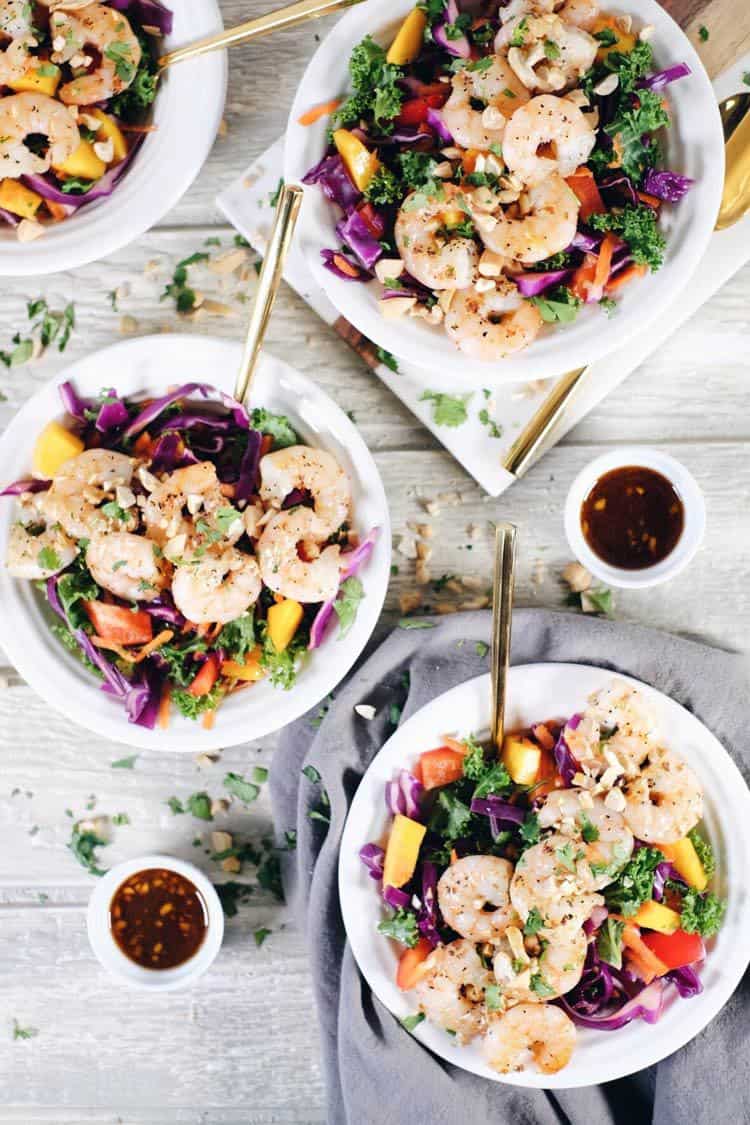 Real Simple Good / via realsimplegood.com
3. SUPERFOOD SALAD WITH BLUEBERRY LEMON VINAIGRETTE
Wholesomelicious / via wholesomelicious.com
4. CALIFORNIA STEAK SALAD WITH CHIMICHURRI DRESSING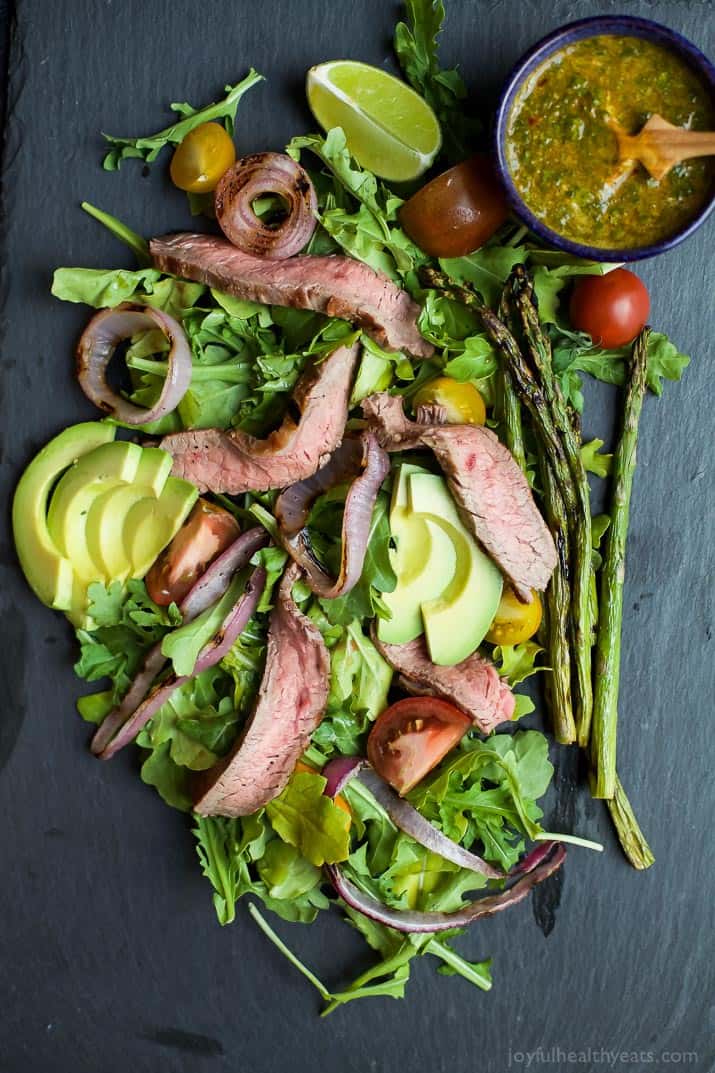 Joyful Healthy Eats / via joyfulhealthyeats.com
5. CHOPPED WINTER SALAD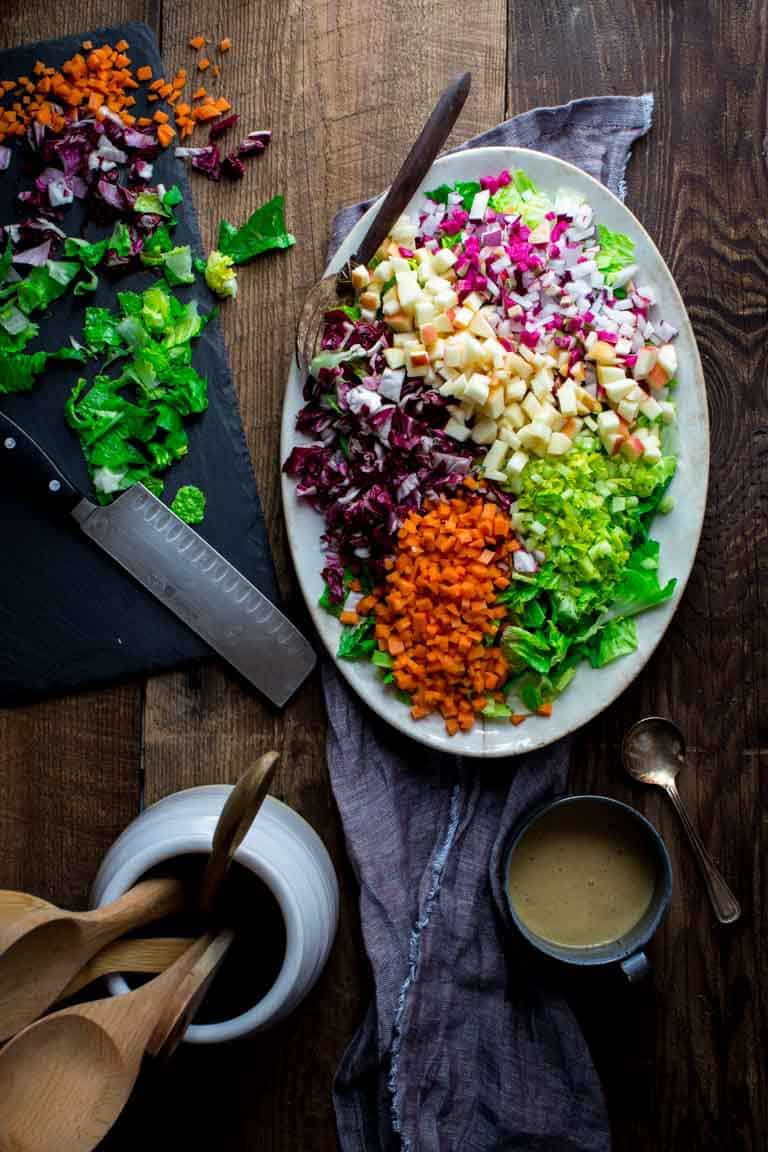 Healthy Seasonal Recipes / via healthyseasonalrecipes.com
6. PALEO CHICKEN COBB SALAD WITH BUFFALO RANCH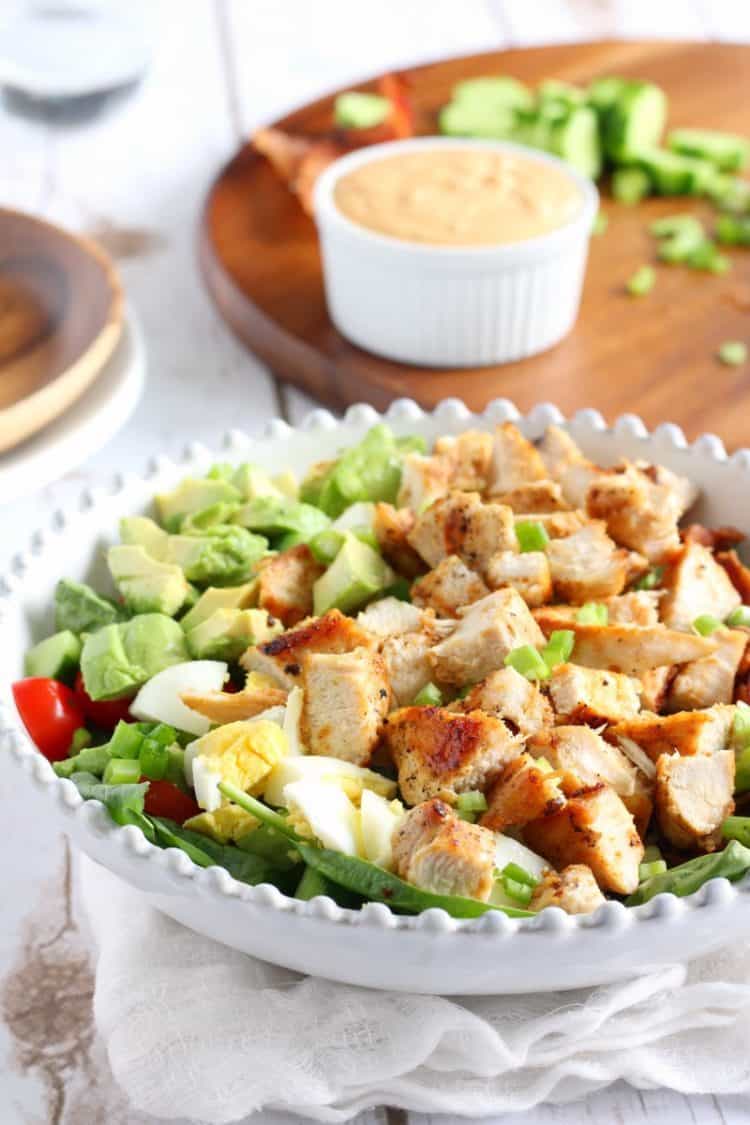 Paleo Running Momma / via paleorunningmomma.com
7. ITALIAN SUB SALAD
Wicked Spatula / via wickedspatula.com
8. CHILI LIME CHICKEN SALAD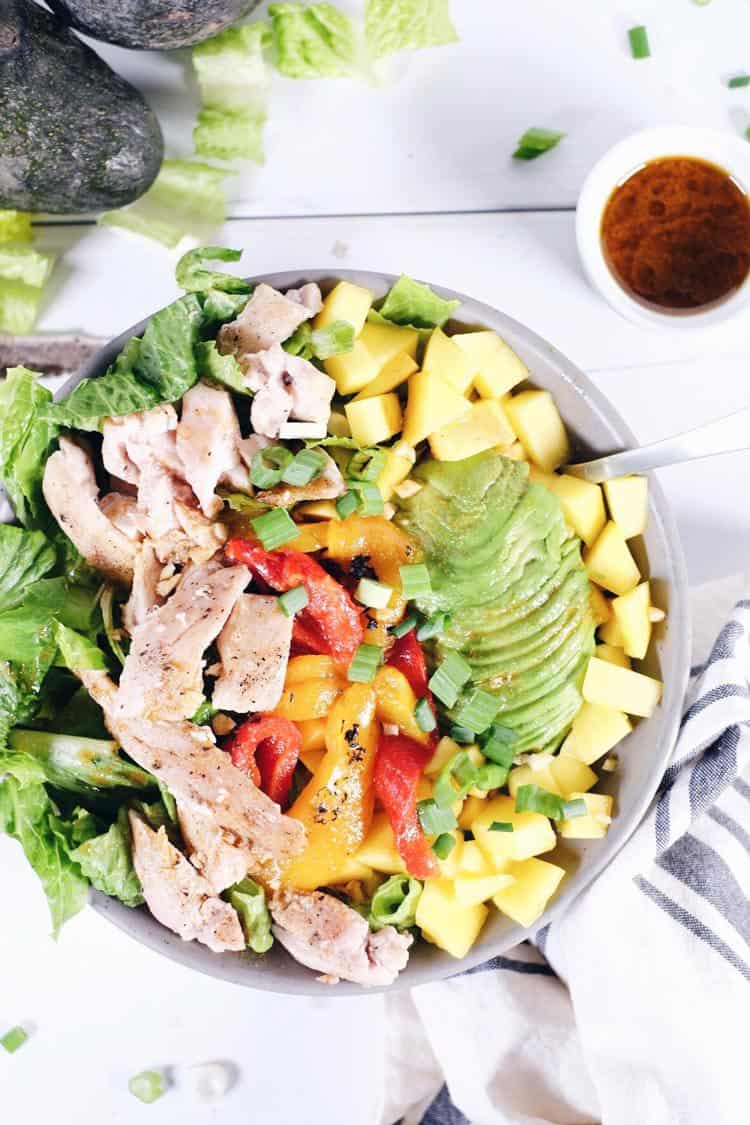 Real Simple Good / via realsimplegood.com
9. HEALTHY GREEK BROCCOLI SALAD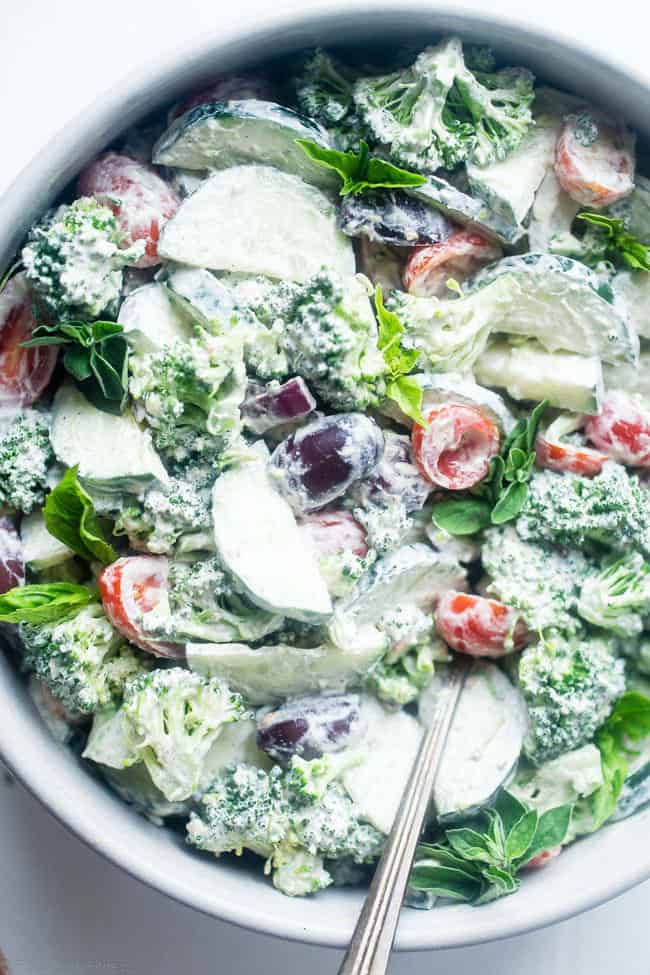 Food Faith Fitness / via foodfaithfitness.com
10. RAINBOW SALAD WITH POMEGRANATE VINAIGRETTE
Wholesome Yum / via wholesomeyum.com
---