---
Join Our January 2018 Whole30 Challenge Today!
---
Are you thinking of doing a Whole30 but overwhelmed by it and unsure of what to eat and how to get started? We are here to help!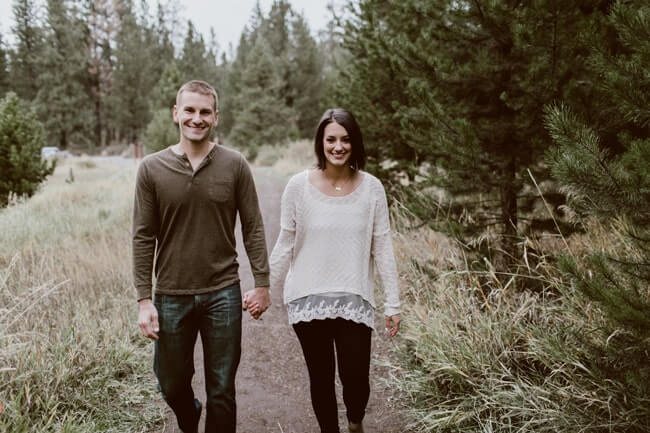 We are Justin + Erica, the couple behind Real Simple Good. We only have one resolution for 2018 – to help as many people as possible discover the healing power of real food.
To help us achieve our goal, we are running a January Whole30 challenge! Join us and we'll help you get off to a healthy start in 2018!
(Enrollment to join us on our January Whole30 closes 12/28/2017 at 11:59pm PST)

We know that doing a Whole30 can seem like an impossible goal, so we are here to help.
Are you familiar with the Whole30 program? The creators of the Whole30 developed a 30-day program where you focus on eating only real food. For 30 days you will eliminate foods that are known to have a negative effect on your health. This includes most processed foods, dairy, grains, legumes, sugar (some fruit is ok) and alcohol. While this sounds intense, and it is, in our opinion it is the best way to reset your body and discover the health benefits of eating only real food.
Are you interested in feeling better and eating healthy to start 2018? Then join us for this Whole30 Challenge!
To make your Whole30 as easy as possible, we've put together a 30-day Meal Plan complete with weekly shopping lists, 35+ recipes, efficient make-ahead meals, flexible prep instructions and more. Our meal plans utilize leftovers to minimize cooking time and are neatly organized so all you have to do is follow the instructions. It features complete and balanced meals for the entire duration of your Whole30.
Here's what you'll get (For Only $29):
A complete 30 day meal plan, including shopping lists, make ahead meals and full recipes with flexible prep instructions. (Serves 2)
The plan covers each meal (breakfast, lunch and dinner) for all 30 days
Efficient use of leftovers to save time and cook less
Starter Kit Resources
Weekly tips and efficient prep instructions to save time
Private Facebook group for sharing and support
---
Just sign up below and we'll deliver the first weekly Whole30 Meal Plan to you on December 29th!
---
Sorry, but the enrollment for our January 2018 challenge has closed.