These are very flavorful Asian-style lettuce wraps that can compete with anything you will find at a restaurant (without the junk you'd get at a restaurant). The fresh ingredients make for a dish full of complimentary flavors with a hint of spice. These wraps are very versatile and could be used as an appetizer when you have guests over or for a quick lunch when you feel like something light but need some great flavor. Also, these can be chilled and served cold as wraps or as a topping for a salad.
To start, you'll just chop up all of your fresh ingredients and get them ready to go.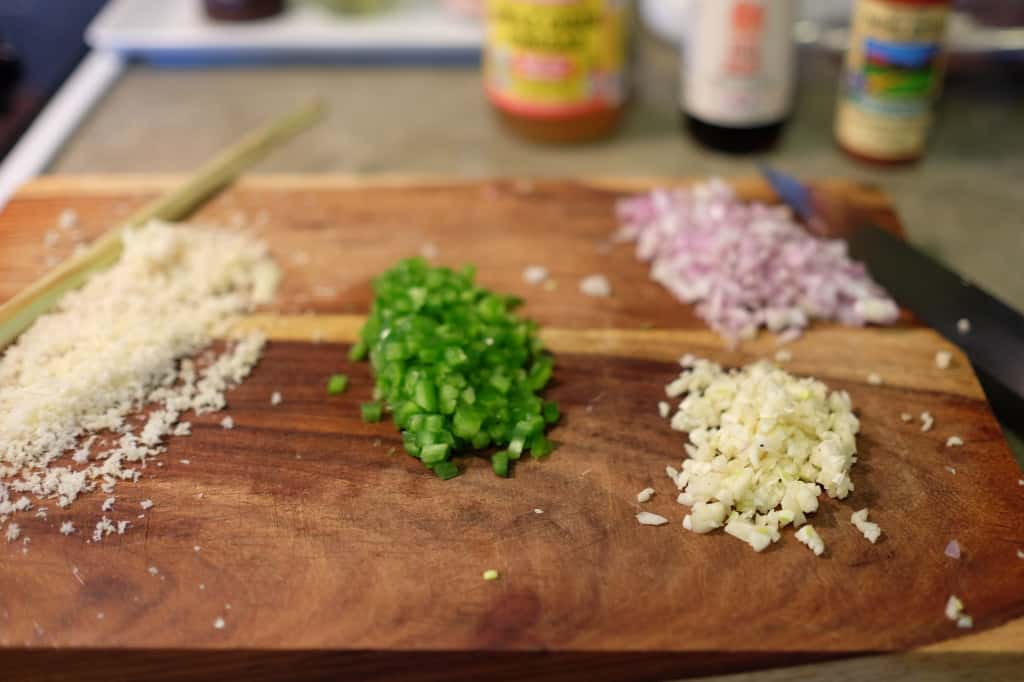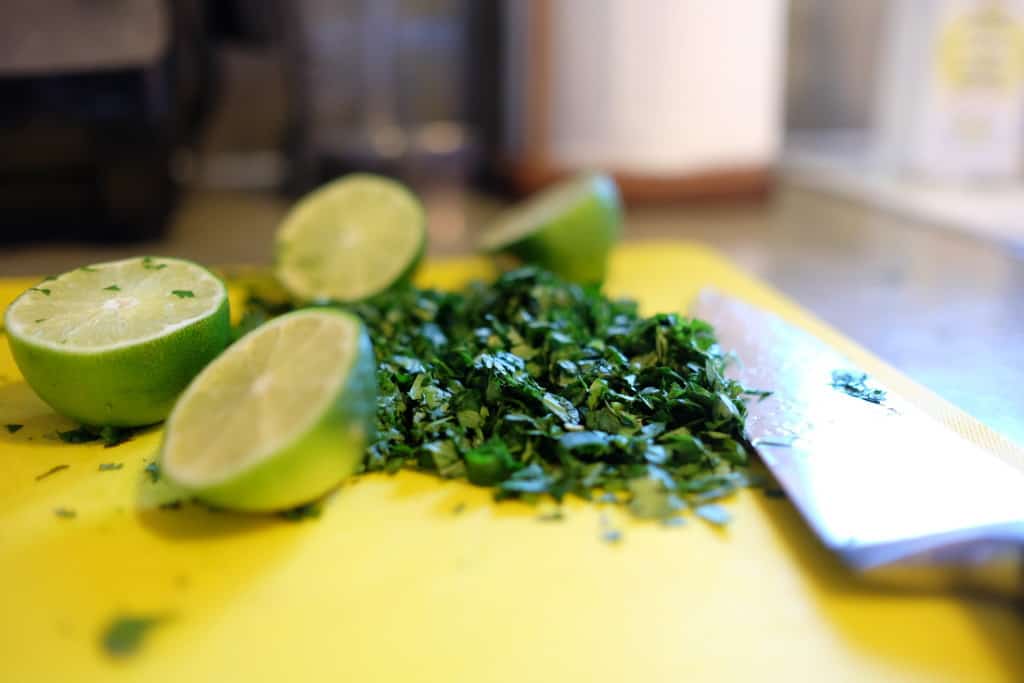 Then just cook the chicken through, add in all of the other goodies and mix well. This is when your kitchen will start to smell really good.
Once everything is mixed together well just simmer for a few more minutes and dish up!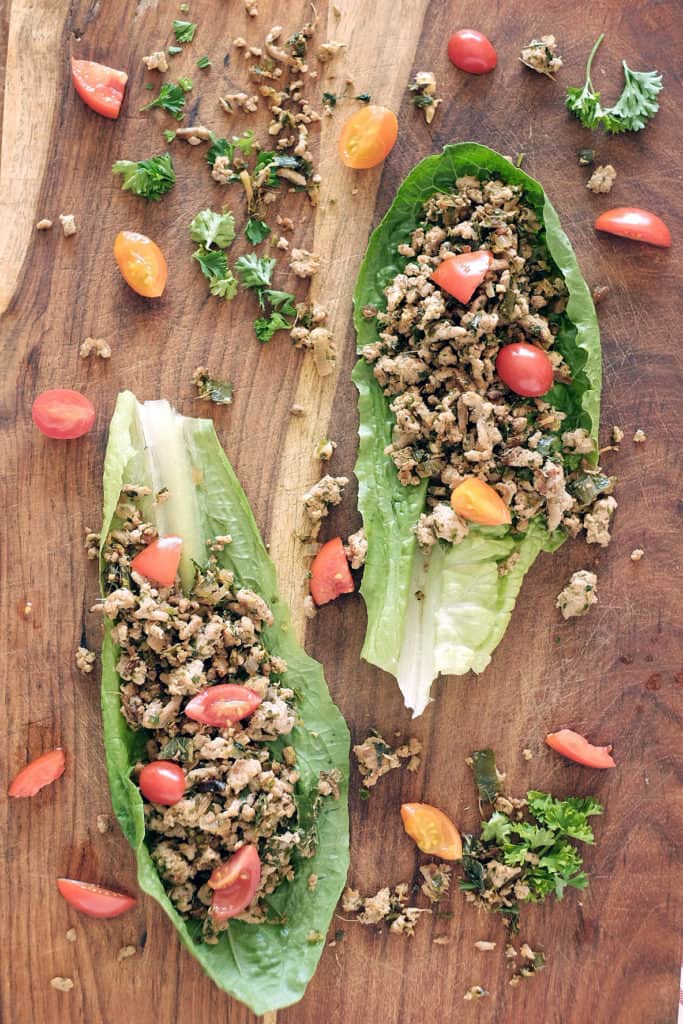 Enjoy this versatile dish.
---
LETTUCE WRAPS
Ingredients
Fresh lemongrass

- grated (about 2 tbsp) You can find this at whole foods or any specialty Asian store

4

cloves

garlic

- minced

Jalapeno

- diced

Shallot

- diced

Green onion

- diced

Handful of cilantro

- chopped

Handful of fresh mint

- chopped

1

lb

ground chicken

1

Tbsp

sesame oil

1

Tbsp

hot sauce

2

Tbsp

apple cider vinegar

1

Tbsp

fish sauce

2

limes

1

head of sturdy lettuce

- such as bibb or romaine. If you are looking for something more sturdy with a crunch use cabbage.
Instructions
Start by grating the lemongrass and chopping up the garlic, jalapeño, shallot, cilantro, onion and mint.

Heat a large pan over medium-high heat. Add in the sesame oil and chicken to cook.

Once the chicken is mostly cooked through, add in the garlic, jalapeño, lemongrass and shallot to cook down.

Keep cooking the chicken until it browns and starts to get almost crispy in some places. At this point most of the liquid in the pan should be evaporated.

Add in your vinegar, fish sauce, hot sauce, onion, mint and cilantro. Squeeze the juice of the two limes in as well.

Toss everything together to mix well and cook for a few more minutes.

Spoon the chicken mixture onto your lettuce or cabbage and serve.