Make ahead breakfasts can seriously be a lifesaver during the work week. It takes the effort and time out of making a healthy and nourishing breakfast, making it so all you have to do is re-heat and enjoy! These mushroom, spinach and bacon egg muffins are a great make ahead breakfast, so you can rock your work week!  
Start A Healthy Habit
Do you eat a substantial and healthy breakfast every morning? Maybe you're a rock star and get up a little extra early to have time for making breakfast. Good for you! For me, especially when I had to get out the door before 6am, getting up even earlier just didn't feel worth it. That's what started the notion for making breakfast in advance and then just re-heating in the morning. If you are looking for one simple healthy habit to create, start making your breakfast over the weekend! Seriously, give it a try and see how much more put together you feel during the week! And see how much more fueled you feel!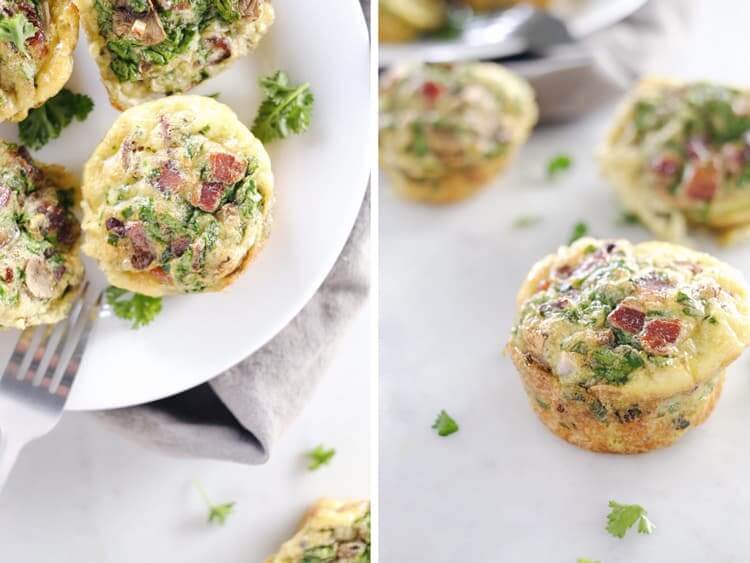 Start Your Day Strong
You don't have to slave in the morning to start your day with a healthy breakfast to fuel you. You've heard it before and it's true – breakfast is the most important meal of the day! So, start your day strong with minimal effort by making these mushroom, spinach and bacon egg muffins over the weekend. Store them in the fridge, so they are ready to be re-heated in the morning and that's it! Breakfast will never be easier!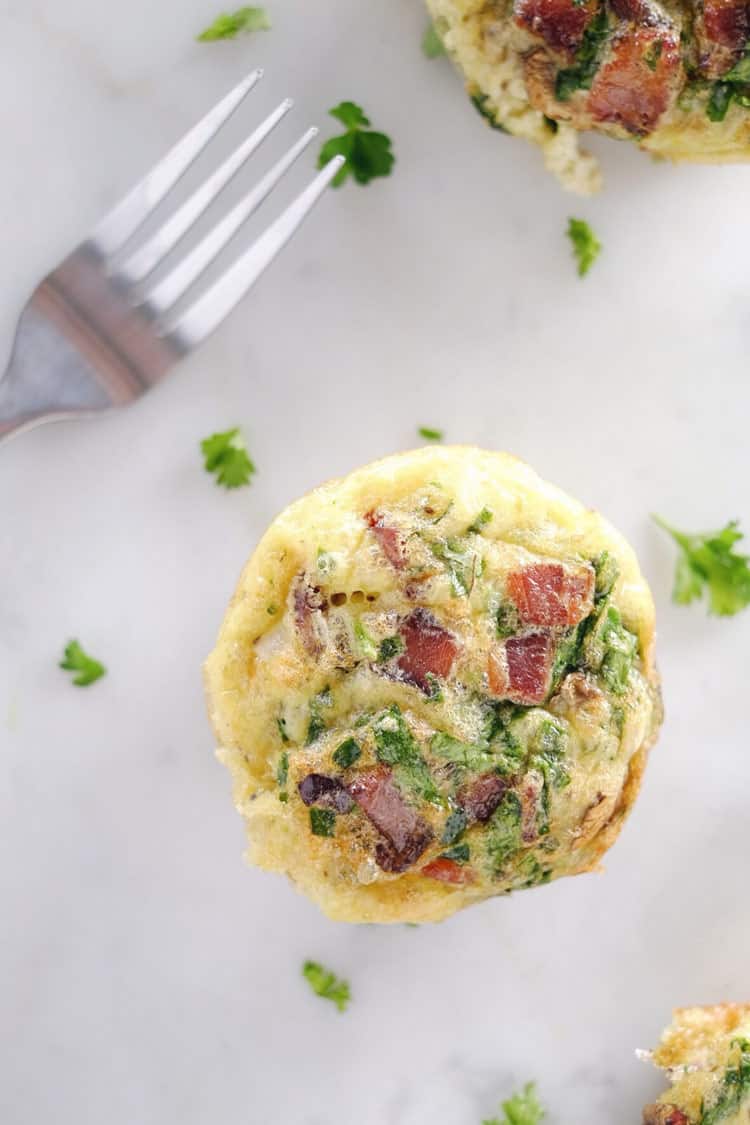 Your Turn To Make Our Mushroom, Spinach And Bacon Egg Muffins
Get these mushroom, spinach and bacon egg muffins on your weekend agenda. Make them on Sunday and then re-heat them through the following week for breakfast. Let us know how it goes by leaving a comment below. Also, take a photo and tag us on Instagram @realsimplegood, so we can check it out!

---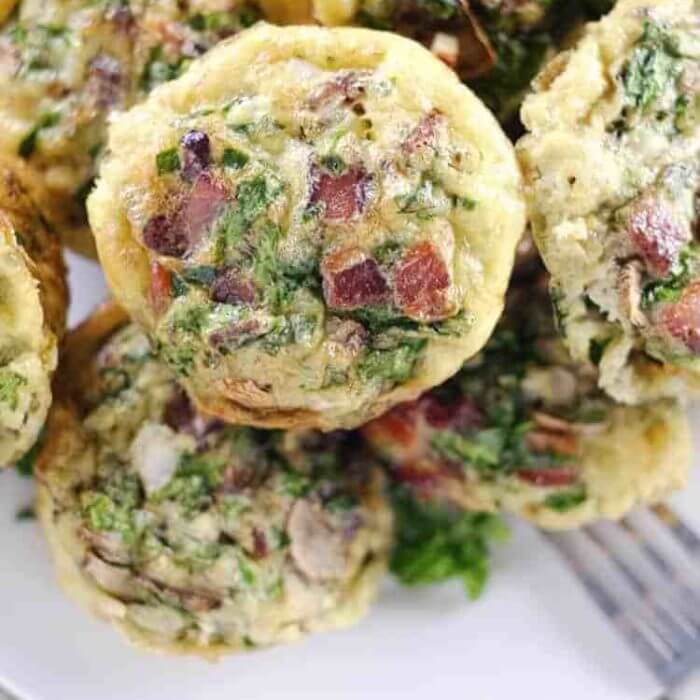 Get the Recipe:
Mushroom, Spinach and Bacon Egg Muffins (Paleo, Whole30 + Keto)
Don't slave in the morning to make a Paleo, Whole30 + Keto breakfast. Make these mushroom, spinach and bacon egg muffins ahead of time for easy weekday mornings!
Ingredients
10 pieces bacon, diced
1 shallot, diced
2 cups mushrooms, sliced
2 cups spinach, finely chopped, (or sub kale)
10 eggs
1/2 tsp salt
1/2 tsp pepper
2 tsbp avocado oil
Instructions
Heat a large skillet over medium heat. Once hot, add bacon to cook until it just starts to get crispy, about 8-10 minutes. Remove from heat and set aside.

While the bacon is cooking, cut up shallot, mushrooms and spinach.

Preheat oven to 375 degrees Fahrenheit. Crack eggs in a large bowl and whisk well.

Add bacon, mushrooms, shallot, spinach, salt and pepper to the bowl and mix everything together.

Grease a large muffin tin with avocado oil. Pour a little oil in each section and rub it around the sides with your fingers. Or you can use muffin tin liners.

Spoon the egg mixture into the muffin tin, filling them about 3/4 full (they will puff up while cooking).

Place in the oven and bake for 20 minutes. Remove and serve.
Notes
Nutrition facts are an estimate provided for those following a Ketogenic or low-carb diet. See our full nutrition information disclosure here. 
Calories: 273kcal, Carbohydrates: 3g, Protein: 15g, Fat: 22g, Saturated Fat: 7g