Our Top 10 Blog Posts from 2017
Holy cow January is only a few days away! I can't believe this year is almost over but we are excited for 2018 and all that we are hoping it will bring.
Do you feel like the year flew by in a flash? Us too. We've been hard at work here at Real Simple Good. This year was a big one for us! We published over 100 blog posts, rolled out a meal plan subscription service, made 40+ recipe videos and just kicked off a January Whole30 Challenge! Whew!
Didn't get a chance to check out everything we posted this year? No problem. Here's a list of our top 10 blog posts from 2017.
1. CROCKPOT CHICKEN ENCHILADA SOUP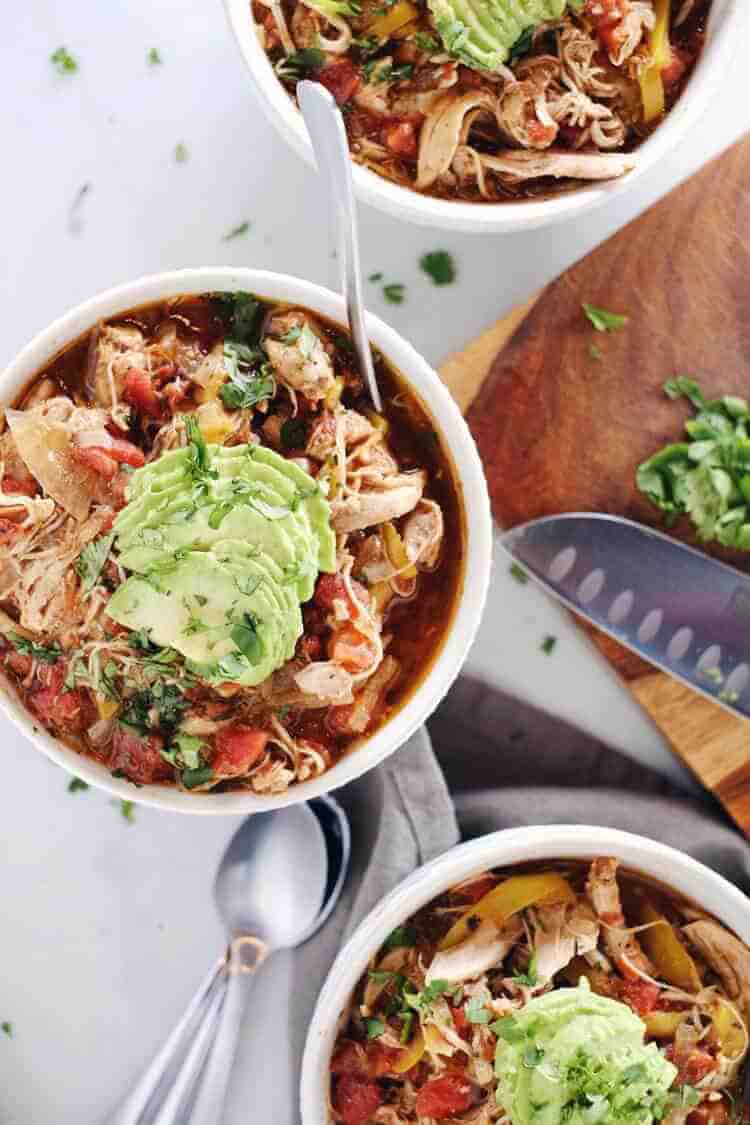 This is one of our favorite easy recipes and you guys obviously like it too! This was by far the most popular recipe we posted in 2017, and it's a cinch to make in either the crockpot or instant pot.
2. 10 EASY HOMEMADE SPICE BLENDS

Making your own seasonings is very easy and ensures that you are using clean ingredients for seasoning. Try these out in 2018, we make the taco seasoning almost every week!
3. BUTTERNUT BREAKFAST MEATBALLS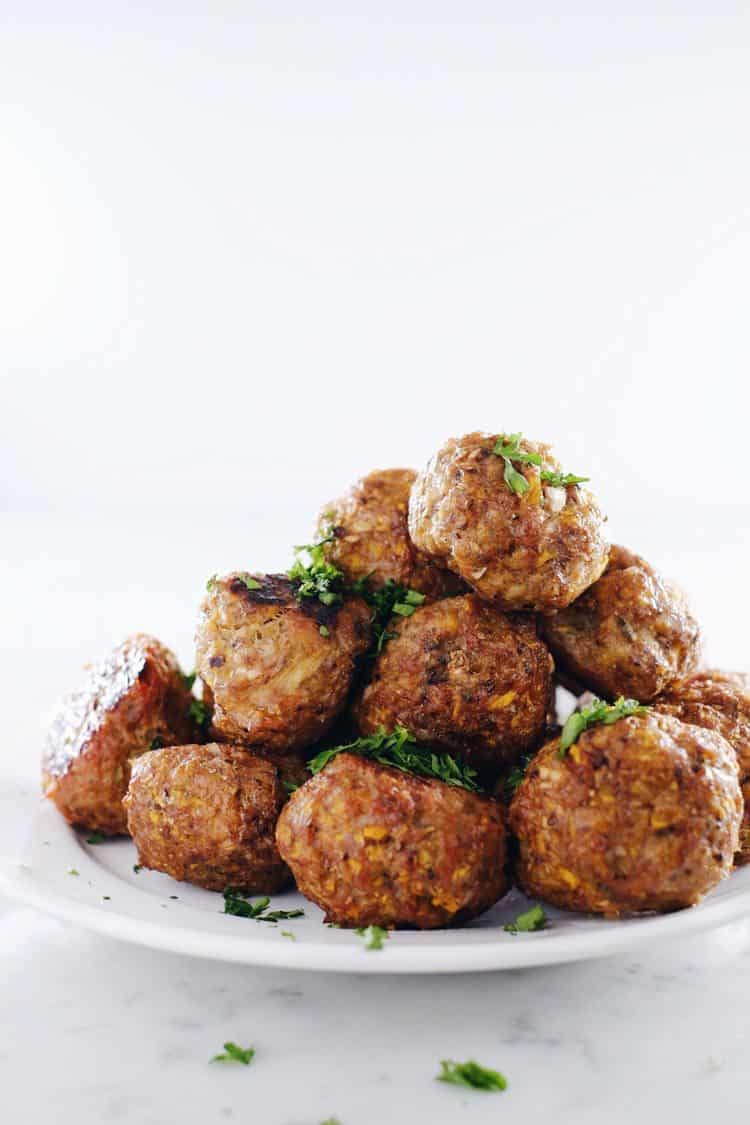 An egg-free breakfast recipe that works great for meal prep. Just make a big batch of these over the weekend and you'll be set for the week!
4. SPICY NUTS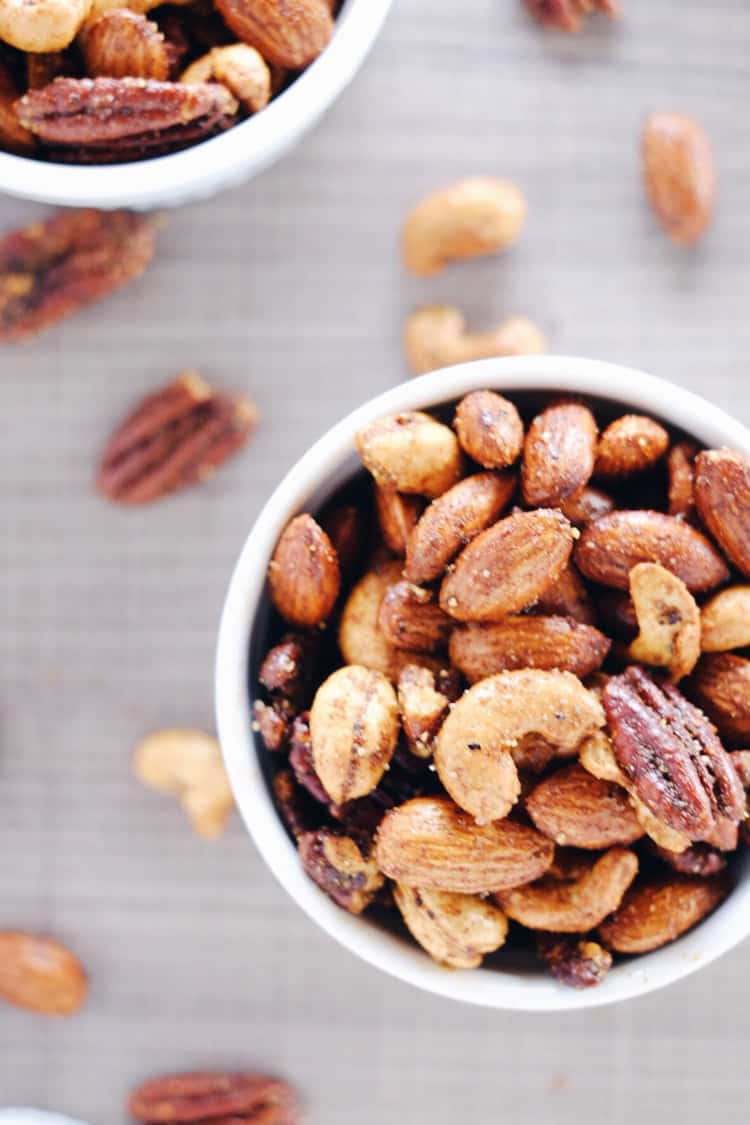 When that snack craving hits, these are the perfect mixture of seasonings with a little bit of spice. Go ahead and roast up a batch of these spicy nuts for your next gathering! Super Bowl is just around the corner!
It's no secret that I have a bit of a sweet tooth! These bars are an irresistible treat and extra gooey with melted chocolatey goodness!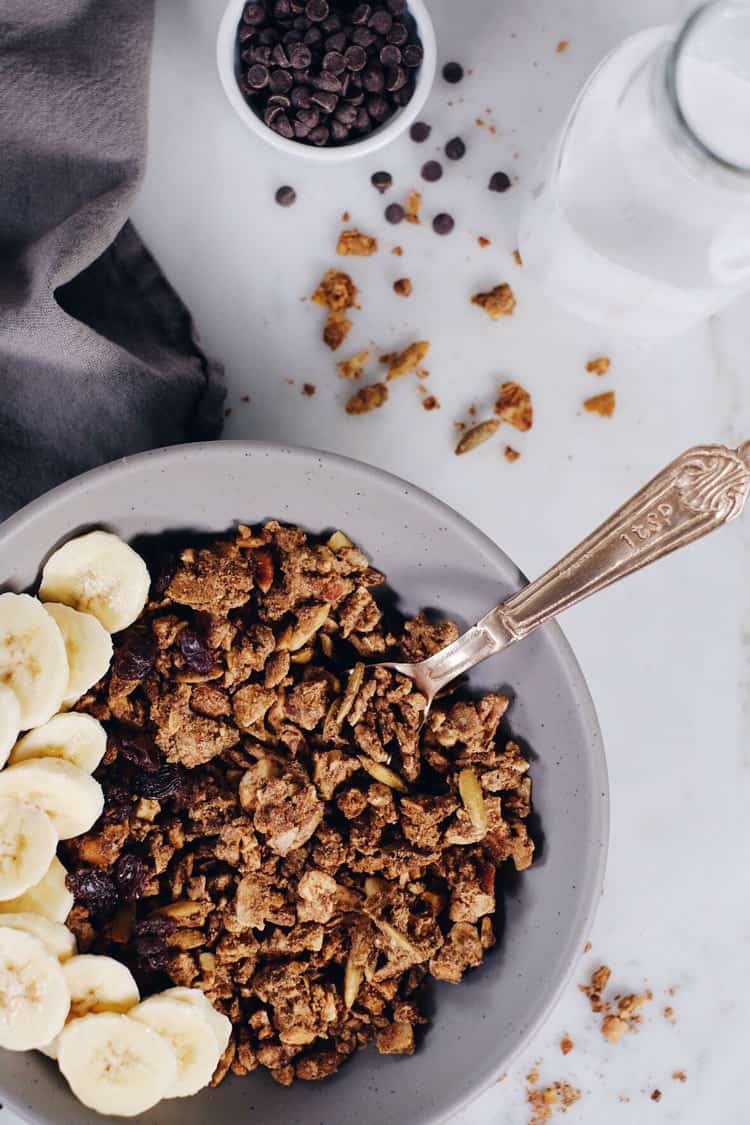 This granola can be eaten for breakfast or as a healthy snack option. It is free of grains, but lacks nothing when it comes to flavor and texture!
7. CRISPY CHICKEN THIGHS WITH ZESTY CAULIFLOWER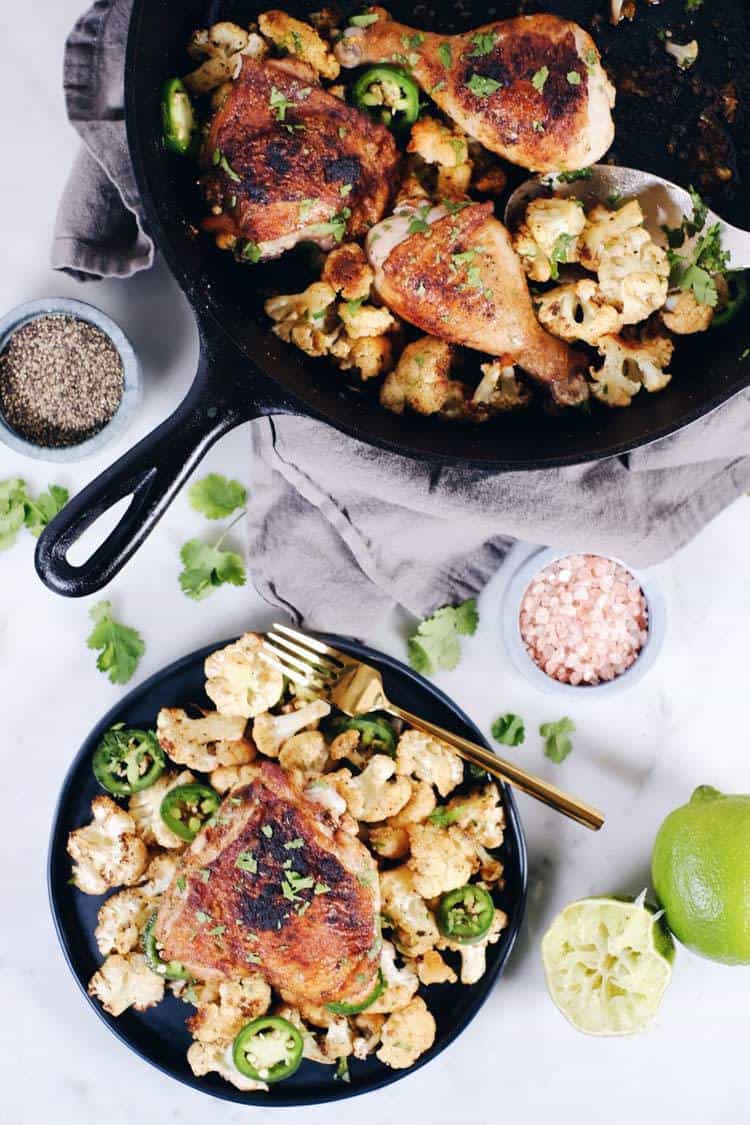 Looking for a way to spice up dinner? Look no further. Customize this recipe to your preferred level of spice and dig in!
8. 30 WHOLE30 BREAKFASTS WITHOUT EGGS


This is a round-up of some excellent options for egg-free breakfasts for your Whole30. Speaking of, don't forget to check out our January Whole30 Challenge!
9. INSTANT POT PULLED PORK WITH BBQ SAUCE
This was the year of the instant pot for us. We used it a ton and continue to be amazed by how quickly it makes a delicious meal and also how versatile it is. This pulled pork is no exception!
10. CREAMY BACON RANCH CHICKEN CASSEROLE
Bacon + Ranch you say? I'm in, how about you? This squeaky clean and healthy casserole will have you licking your plate.
---