Can't you see that it's just raining? Ain't no need to go outside…But, baby, you hardly even notice when I try to show you. This song is meant to keep you from doing what you're supposed to. Waking up too early. Maybe we can sleep in. Make you banana pancakes. Pretend like it's the weekend now…I always think of this Jack Johnson song every time I make these Paleo banana pancakes. I love them on the weekend. Nothing says Saturday morning quite like pancakes. I love them for dinner too. Breakfast for dinner happens about once a week at our house, and these are a frequent flyer. 
Not only are these Paleo banana pancakes tasty, they also require only three ingredients. Yep, just three! One bowl and three ingredients…that means you can probably go make them right now! You should do that!
YUMM…and if you're wondering what all that action is on top…you can see that my new favorite pancake toppings are cashew butter and a little drizzle of honey. Have you ever tried it?! It's like a peanut butter banana sandwich back in the good old days. Mmmm…here's a little closer view for your drooling pleasure!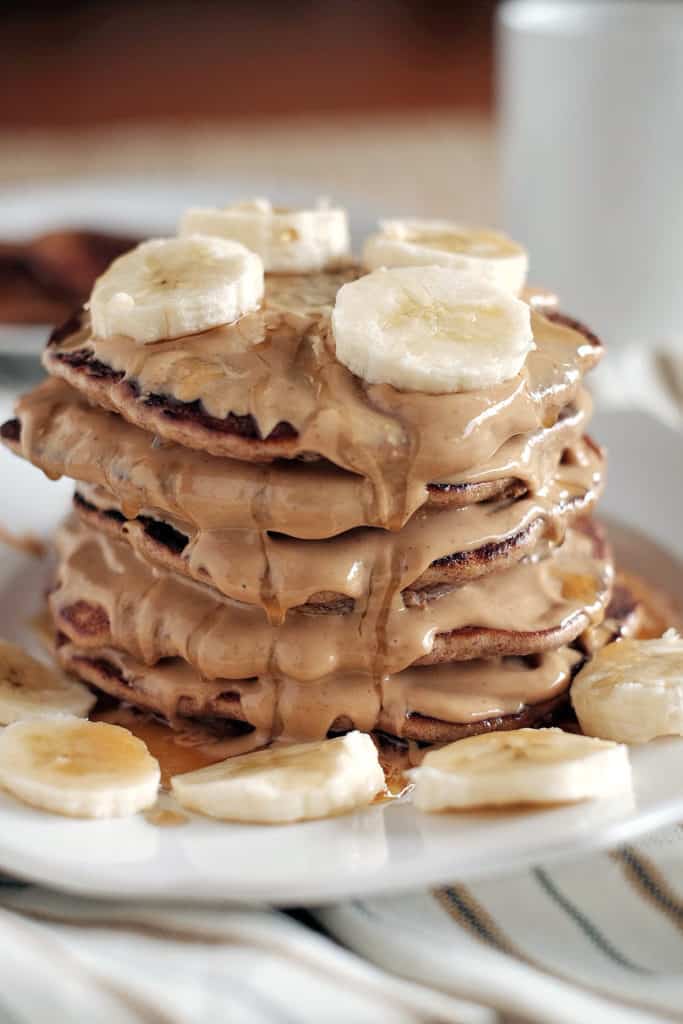 Alright, this one is easy and so very delicious. Hop to it and make these paleo banana pancakes!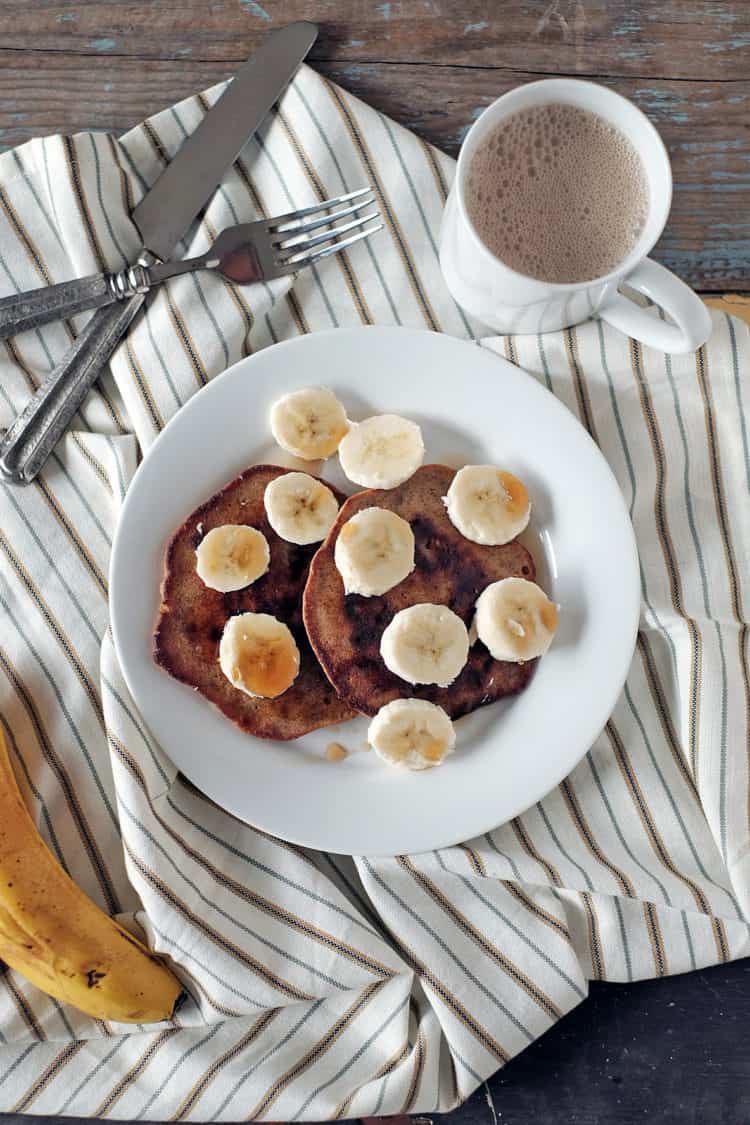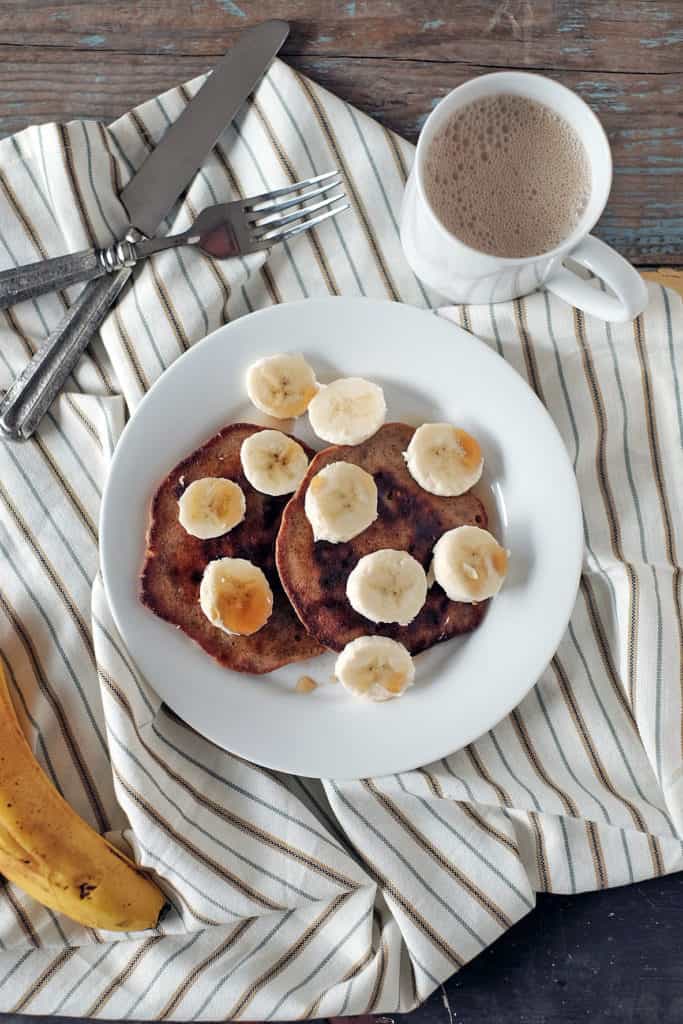 If you try out this recipe, let us know what you think by leaving a comment below and adding a rating. Also, take a picture and tag it on Instagram #realsimplegood so we can check it out!
---
Get the Recipe:
Paleo Banana Pancakes
These paleo banana pancakes are tasty, and require only three ingredients. Yep, just three! One bowl and three ingredients. Does it get any easier?!
Ingredients
2 eggs, - whisked
2 ripe bananas, - mashed
1 cup almond butter, (I'm obsessed with crunchy almond butter for this recipe)
Instructions
Preheat your oven to 225 degrees fahrenheit.

Preheat your skillet or griddle over medium heat. You want the pan hot when you're ready to start cooking your pancakes.

Mash your bananas and set them aside for a moment. I use a ziplock baggie so I can mash them up with my hands without a mess. It's faster and requires no extra dishes. Done and done.

In a medium sized mixing bowl whisk your two eggs.

Add the mashed bananas and almond butter. Seriously crunchy is the best, but use creamy if you must.

Stir the ingredients until everything is combined.

Pour the batter into your hot skillet and let them cook. You'll know your pancakes are ready to flip when they start to bubble just a bit.

Flip your pancakes and let them finish cooking.

Place your finished pancakes on a plate in the oven to keep them warm while you make the rest of your pancakes.

Gather your favorite toppings (mine are currently cashew butter and honey).

Pull the finished pancakes out of the oven when they're all done and enjoy these simple, yet super satisfying paleo banana pancakes!