What better way to ease into the long 4th of July weekend than with a Paleo pancake roundup? Growing up, we always had a local 4th of July pancake breakfast that my dad helped with as a fundraiser for the local Lions Club. It was a good way to kick off the holiday – with a big stack of pancakes!
Let's celebrate this fun holiday with a roundup of 10 of the most drool-worthy Paleo pancake recipes we could find. Shall we?
1. Paleo Banana Pancakes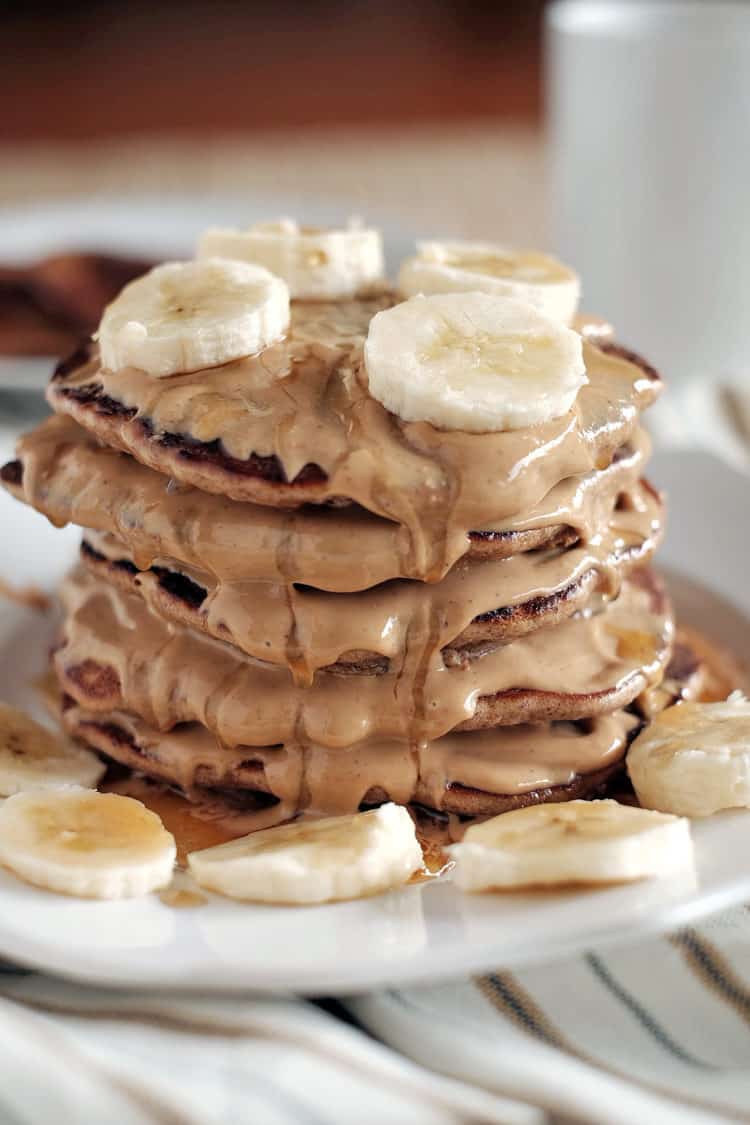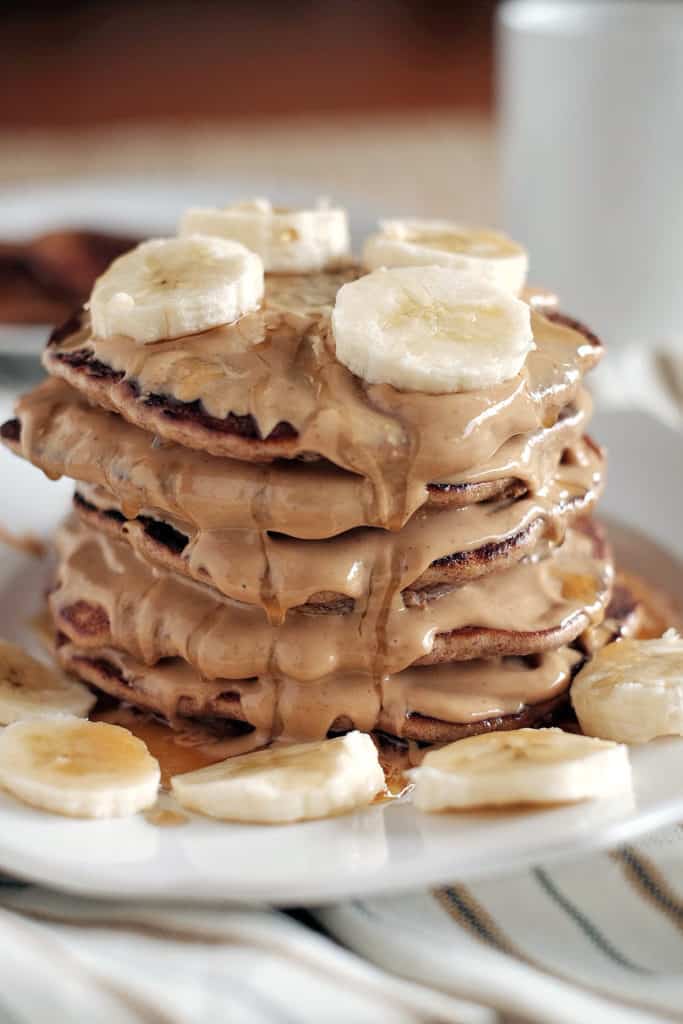 Real Simple Good / via realsimplegood.com
These are our favorite pancakes and we make them almost every Saturday. Seriously, they are a weekend staple for us. Get the recipe here.
2. Strawberry Shortcake Paleo Pancakes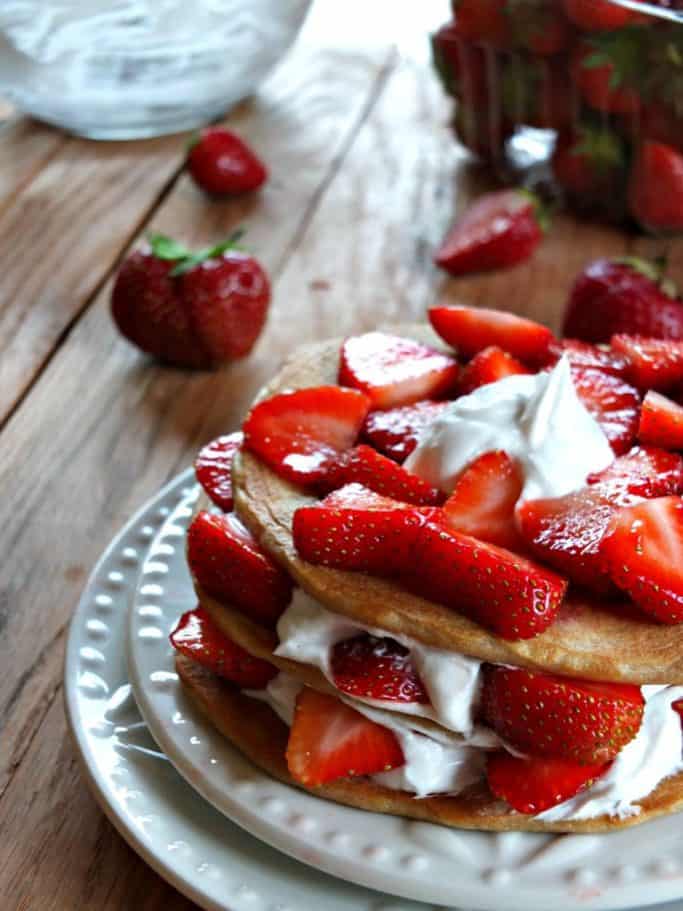 Cook it up Paleo / via cookituppaleo.com
Fresh strawberries and whip cream will make it feel like you are eating dessert for breakfast. Yes, I've been guilty of that. Get the recipe here.
3. Carrot Cake Pancakes
Between Two Forks / via betweentwoforks.com
Just look at that beautiful stack of fluffy pancakes! These are so good you'll never know there are carrots in them. Get the recipe here.
4. Hazelnut Pancakes with Chocolate Sauce
Only Taste Matters / via onlytastematters.com
If you are from Oregon like us you have a soft spot for hazelnuts. Add in a chocolate sauce for topping and these are a must try. Get the recipe here.
5. Crispy Pulled Pork and Caramelized Apples Pancake Stack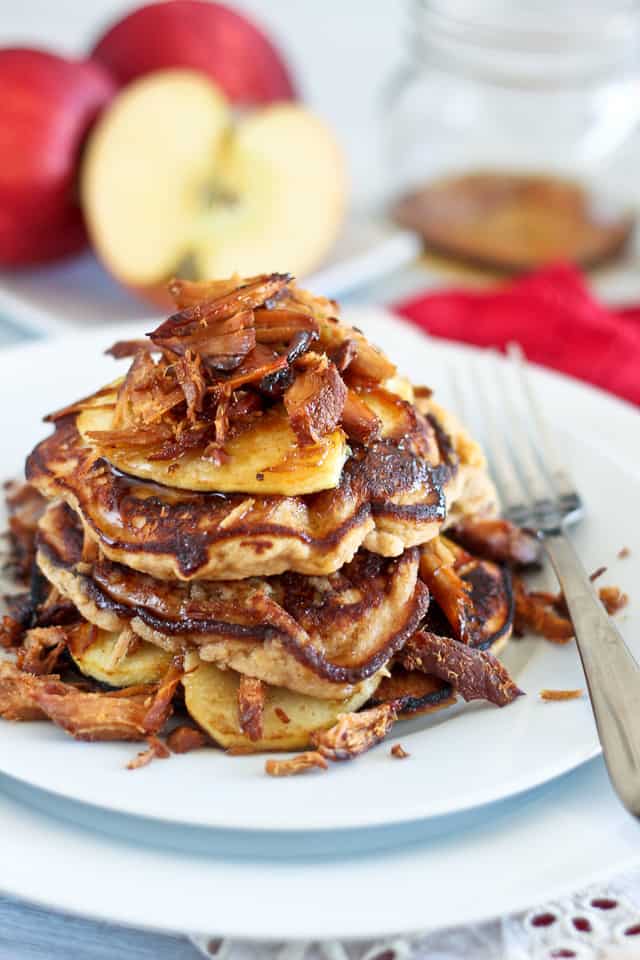 The Healthy Foodie / via thehealthyfoodie.com
When I first saw these pancakes, I fell in love. Pulled pork on top of pancakes? Brilliant! Get the recipe here.
6. Green Smoothie Pancakes with Macerated Blueberries
Downshiftology / via downshiftology.com
We usually try to sneak some greens in with our breakfast, but never tried it with a pancake. Check these out for a unique color and twist on Paleo pancakes. Get the recipe here.
7. Healthy Tiramisu Pancakes
The Big Man's World / via thebigmansworld.com
These have to be the fluffiest Paleo pancakes I've ever seen. They look so moist and decadent I just want to dig in right now! Get the recipe here.
8. Huckleberry Lavender Paleo Pancakes
Forest and Fauna / via forestandfauna.com
These pancakes feature a simple huckleberry maple syrup and are topped with lavender flowers, so they are filled with the fresh flavors of summer. Get the recipe here.
9. Best Ever Banana Bread Pancakes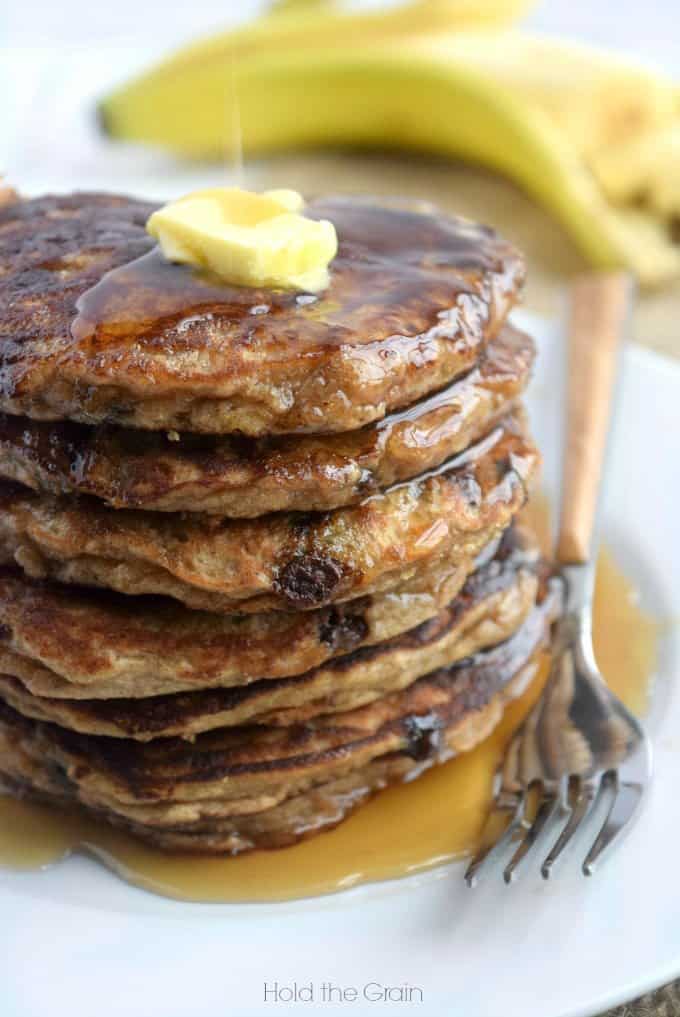 Hold the Grain / via holdthegrain.com
Tess likes to have pancakes for dinner, just like us. If you are a fan of banana bread, you have to give these a try!
10. Paleo Blueberry Pancakes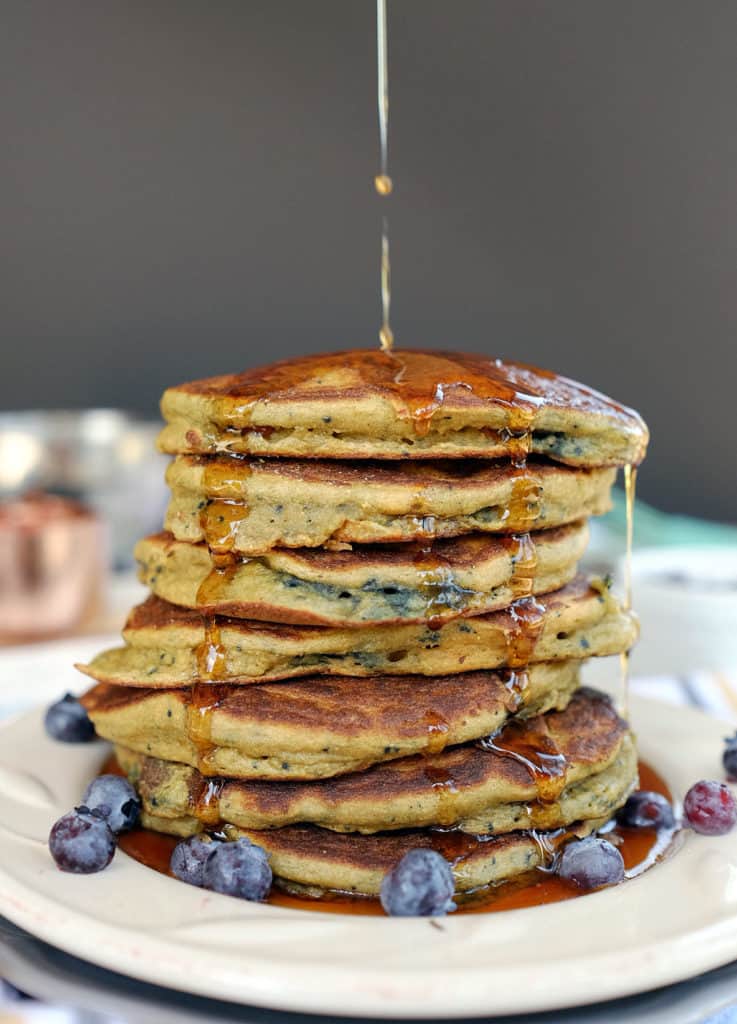 Real Simple Good / via realsimplegood.com
If you love fresh blueberries, you have to put them in your pancakes every once in a while. Get the recipe here.