Looking for a unique paleo appetizer? Look no further. We have you covered here with this simple recipe that will have everyone drooling and coming back around the table for more.
If you haven't realized yet, we are suckers for all types of salty-sweet combinations. This recipe is no exception.  It's also very simple and easy to put together, which makes it the perfect appetizer! No one wants to slave away for hours to make up an appetizer when you also have to cook the main course.
For these delectable little salty-sweet treats, all you have to do is cook up some bacon and slice up a couple of pears. Put them together with a toothpick, a dab of maple syrup and a sprinkle of cinnamon and paprika and you have a clean and easy bite-sized treat for your next party.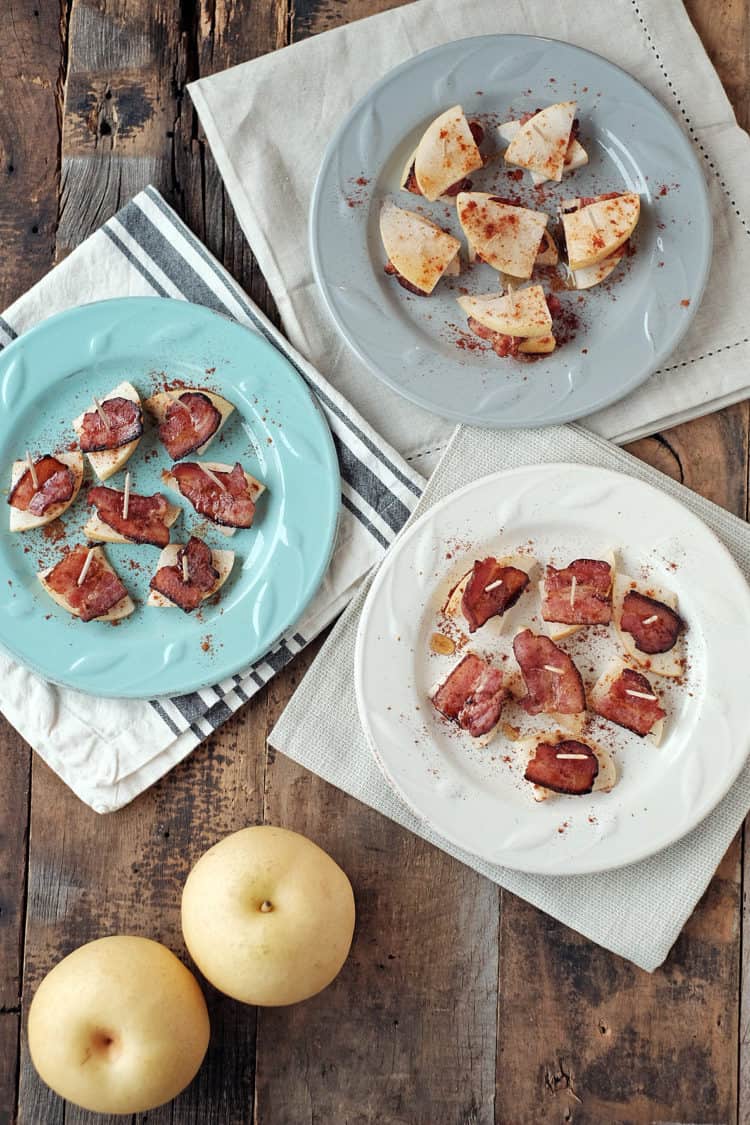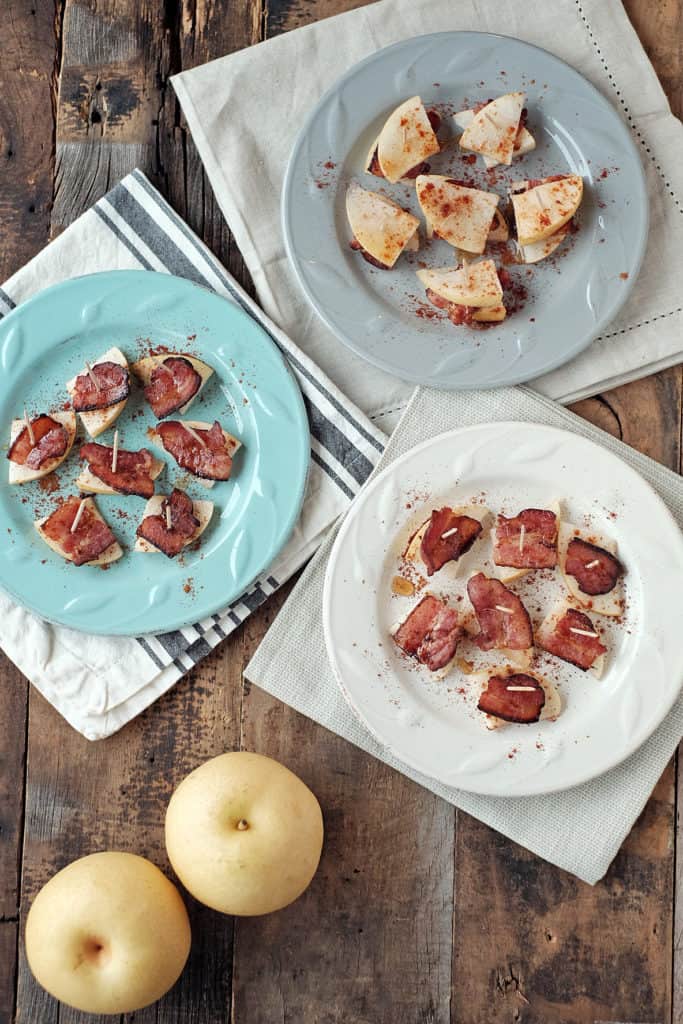 Try these out if you are hosting a holiday gathering and want a simple and easy snack for your guests. You can thank us later when the plate is empty and everyone is complimenting you on your creative paleo appetizer.
Let us know how your party goes by leaving a comment below. Also, take a picture and tag it on Instagram #realsimplegood so we can check it out!

---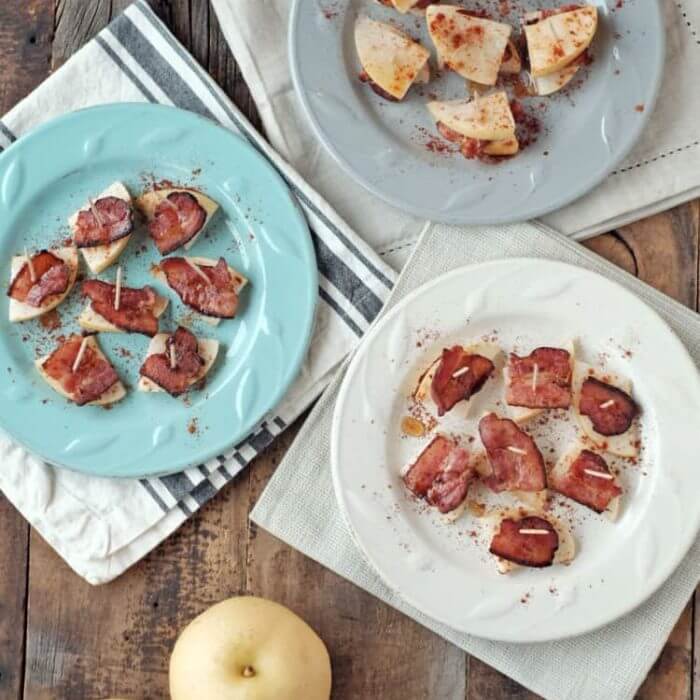 Get the Recipe:
Pear and Bacon Bites
Looking for a unique paleo appetizer? Look no further. We have you covered here with these quick and easy pear and bacon bites. Salty, sweet, and easy!Adapted from Melissa Joulwan's recipe at
Ingredients
6 pieces bacon
1 pear, (asian or bosc work well with a slightly crispy texture)
~2 tbsp maple syrup
~1 tsp cinnamon
~1 tsp smoked paprika
Toothpicks
Instructions
Preheat oven to 400 degrees

Cut your bacon into one inch pieces

Line a baking pan with parchment paper or aluminum foil. Line up the bacon pieces on the pan.

Place in the oven and cook for 18-20 minutes, depending on the thickness. Remove from oven and place on a paper towel lined plate and pat off any excess grease with a paper towel.

Slice up your pear into slices about 1/2 inch thick by 1 inch.

Put a piece of bacon on top of each pear slice and secure them together with a toothpick. Repeat until you are out of pears and bacon, placing the complete pieces on a serving platter. You can also make a pear sandwich, with a slice of bacon between two pieces of pear.

Sprinkle lightly with cinnamon and paprika.

Next, pour a little drop of maple syrup on each piece. Or you can drizzle the maple syrup over everything, your choice.

Serve to your hungry guests.