Don't you just want to bite into a crispy taco shell from time to time?! Mexican food is one of our favorites, and although we can get the flavors with many of our recipes, sometimes we really miss the crunch of a taco. We spent a lot of time working on this recipe to get it just right! We love pulled pork, and we love tacos, so we created these plantain tostadas. They are crispy, a little salty, and as close to a tortilla tostada that we've found. 
Making the tostadas themselves is really not too complicated as they only require three ingredients – plantains, avocado oil, tapioca flour – plus salt. You just mix the ingredients in your food processor until the texture starts to get doughy.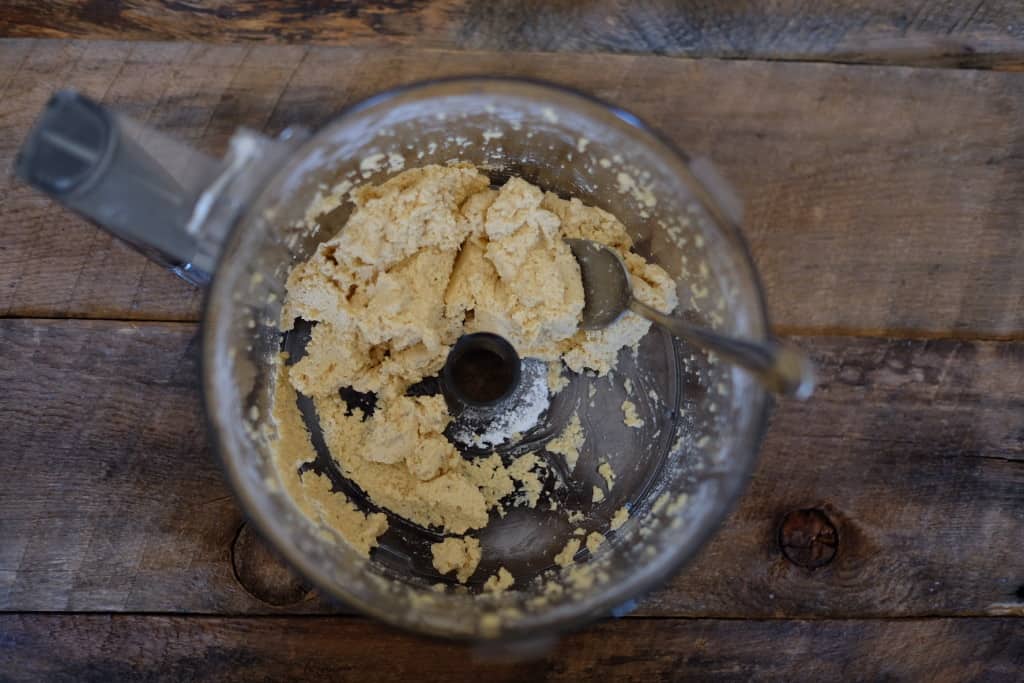 Then, you spread them out into thin circles on a parchment lined baking sheet and bake them.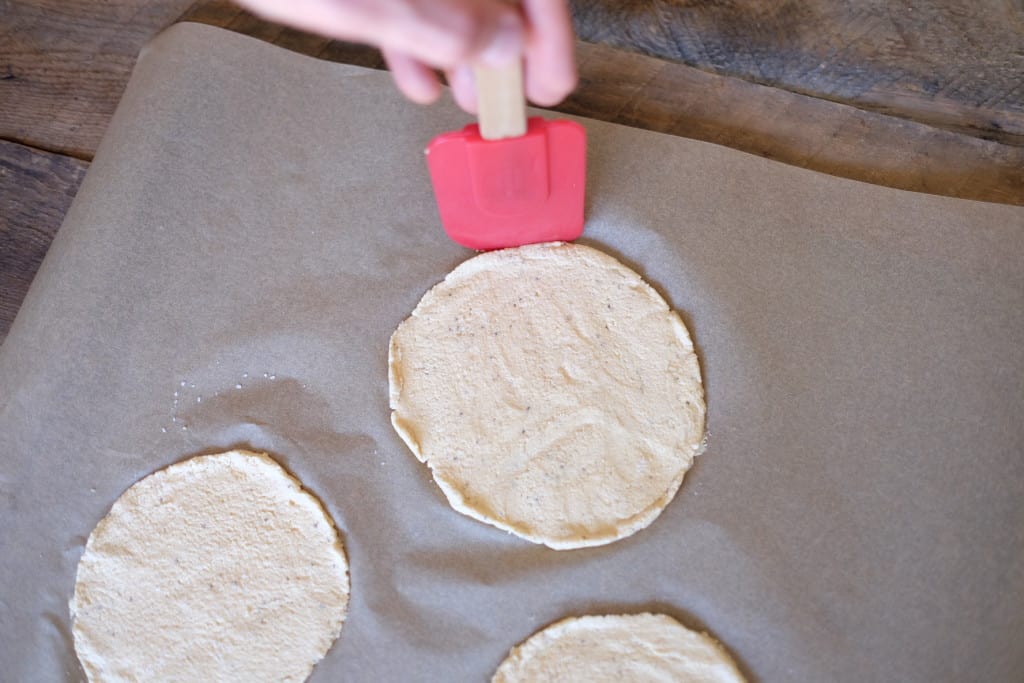 Once you're done baking the tostadas, load them up with your favorite protein and toppings. The best part is that it is so satisfying to be able to pick up one of these tostadas and eat it with your hands! Give these a shot with our crock pot pulled pork or with taco seasoned beef or pork and your favorite toppings. We love our pineapple salsa, avocado and cilantro.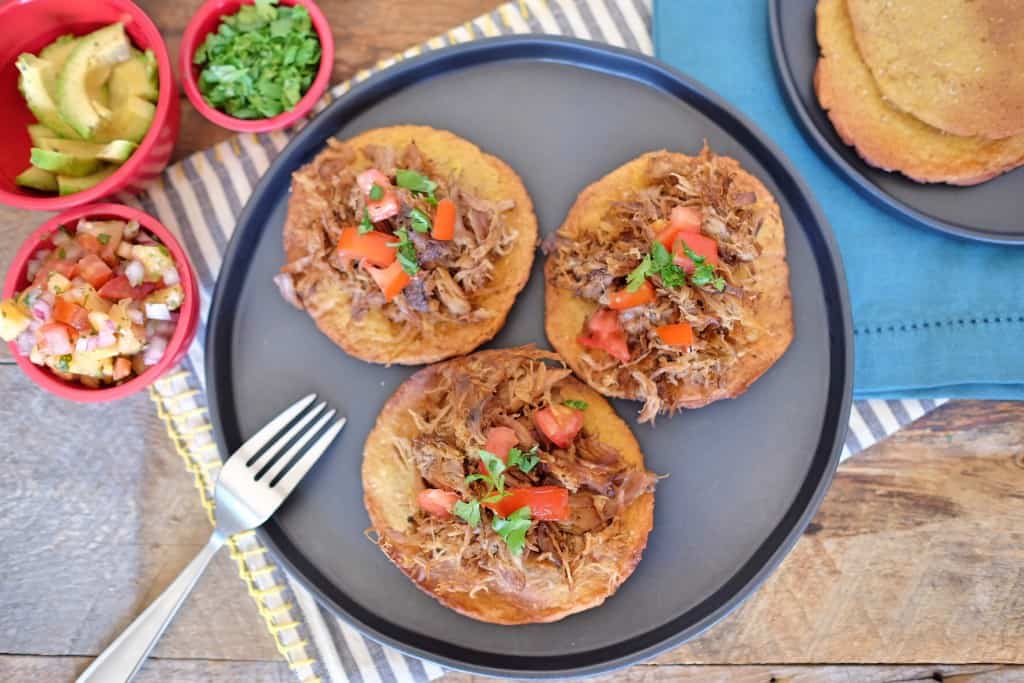 If you try out this recipe, let us know what you think by leaving a comment below and adding a rating. Also, take a picture and tag it on Instagram #realsimplegood so we can check it out!
---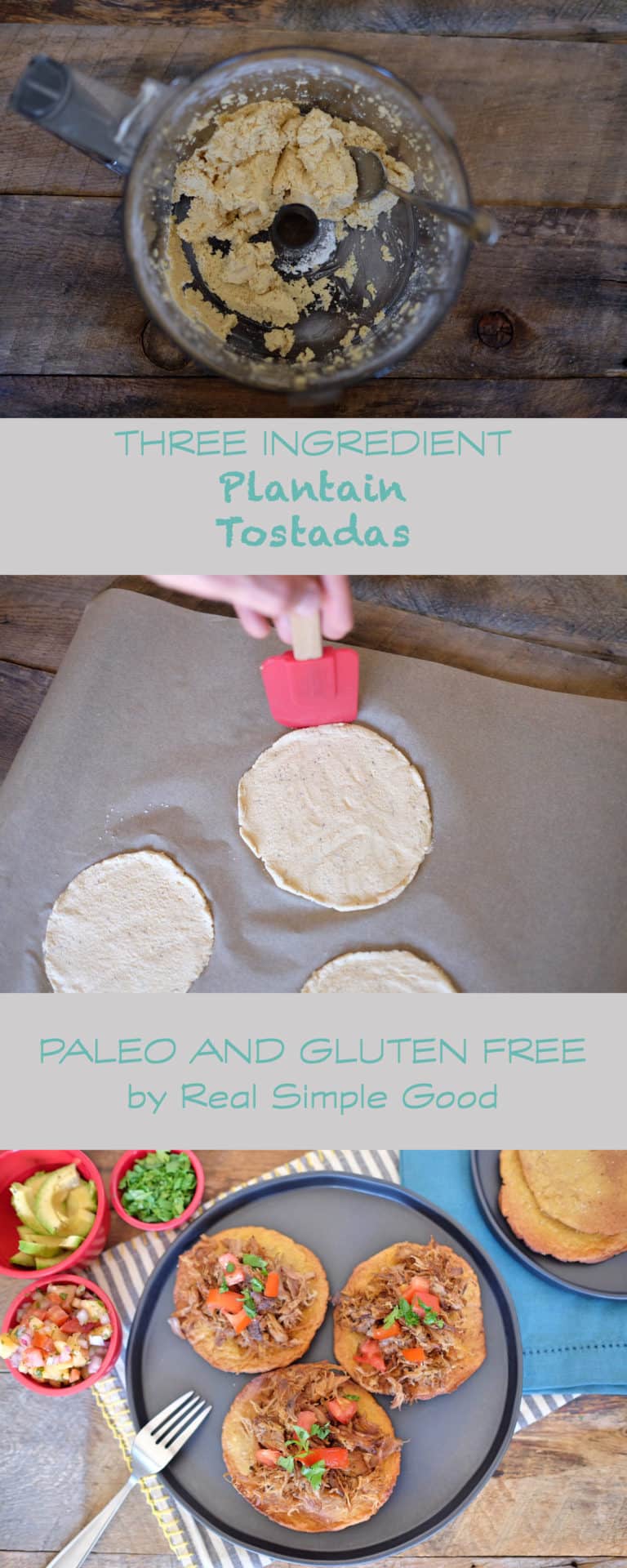 ---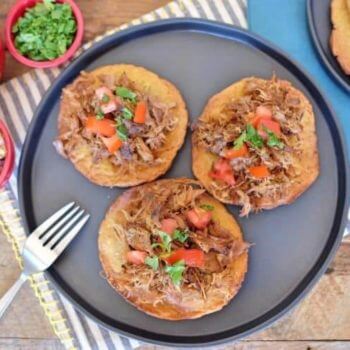 Get the Recipe:
Plantain Tostadas
These plantain tostadas are crispy, a little salty, and pack a lot of crunch. Make them and enjoy picking them up with your hands and diving right in!
Instructions
Preheat your oven to 400 degrees.

Line two baking sheets with parchment paper and set them aside.

Score the plantains with a knife and then peel and cut into fourths.

Place all of the ingredients in your food processor.

Pulse until a dough starts to form.

Place an oversized spoonful of the dough and spread it out on the baking sheet until it is tostada sized. You'll want to spread it as evenly as you can and pretty thin (about a 1/8 inch thick). You can shape the edges with a spatula so they are circular.

Sprinkle with salt.

Place in the oven and bake your tostadas for 18-20 minutes.

Remove them from the oven and flip them and place them back in the oven to cook for another 5 minutes.

Remove your crispy tostadas from the oven and top with our pulled pork or taco seasoned beef or pork and your favorite toppings.

Eat up! With your hands - because you can!!