With the holidays coming up, we wanted to make some more simple snacks to have on hand for the upcoming gatherings with family and friends. Since our herb roasted almonds were so easy to make and turned out to be a go-to snack, we decided to make some ranch roasted cashews with another one of our favorites – paleo ranch seasoning.
Since we always have raw cashews in the cupboard (we buy a bag from Trader Joe's almost every week) and a jar of our homemade ranch seasoning on hand, making these was a breeze. We just mixed everything together and popped the cashews in the oven to roast for about 15 minutes. The result? Oh wow, you have to try these ranch roasted cashews!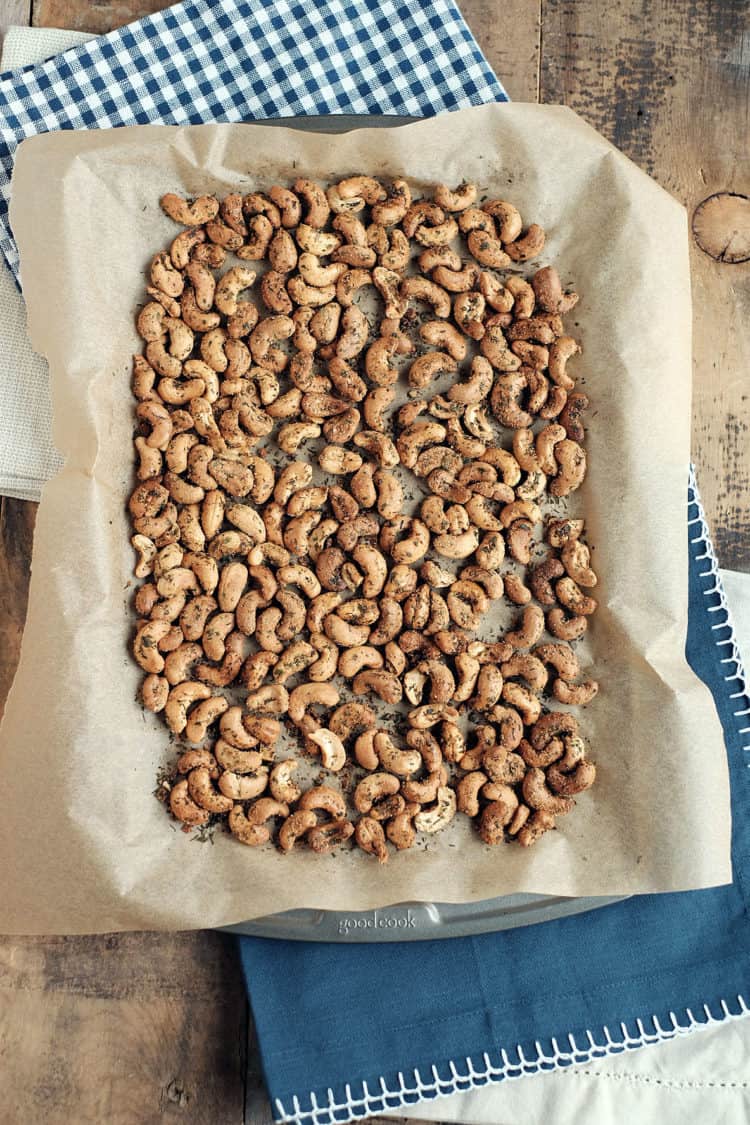 Be warned – these are really addicting so you'll have to exercise some self-control so you don't over-indulge. I like to keep these in a jar so I can open it up and take a handful and then put them back away in the cupboard. For some reason if I leave them out in a bowl I keep gravitating back and eventually the bowl is empty. I try to control myself a bit and keeping them out of sight works – sometimes.
Try these out if you are hosting a holiday gathering and want a simple and easy snack for your guests. Or, just make a batch to have on hand for your family to snack on now and then.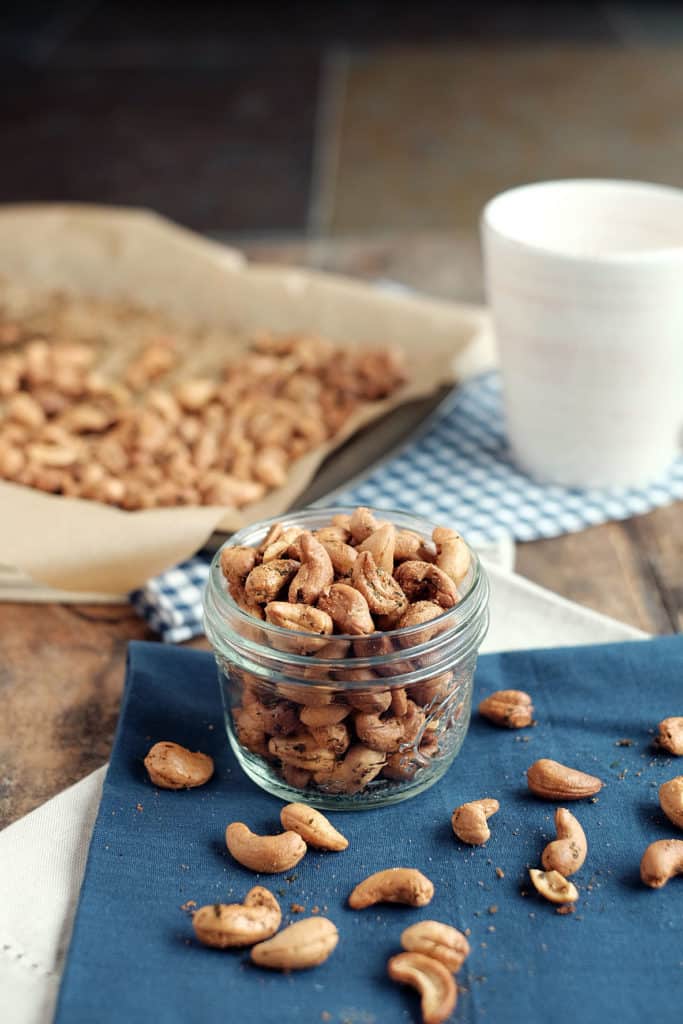 If you try out this recipe, we'd love to know what you think so make sure you leave a comment below or add in your rating. Also, take a picture and tag it on Instagram #realsimplegood so we can check it out!

---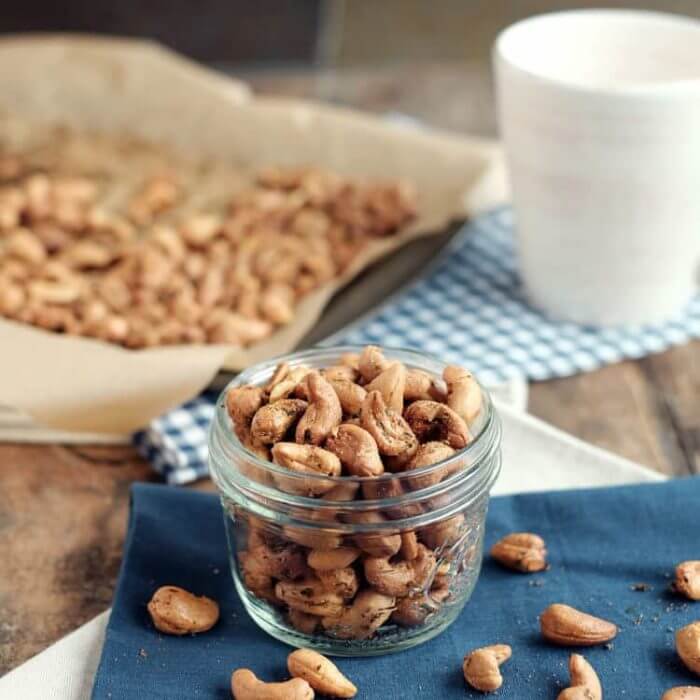 Get the Recipe:
Ranch Roasted Cashews
A simple snack to have on hand for a party or for a quick snack, these ranch roasted cashews are easy to make and won't last long! Paleo, clean, and easy!
Ingredients
2 cups raw cashews
1 tbsp avocado oil
1-1/2 tbsp paleo ranch seasoning, (linked to above in post and below in instructions)
Instructions
Preheat your oven to 400 degrees.

Place the cashews in a large bowl, drizzle in the avocado oil and mix well to coat.

Line a baking sheet with parchment paper.

Dump the cashews onto the baking sheet and spread them out into a single layer.

Place the cashews in the oven to bake for 8 minutes. Remove and stir up the cashews after 8 minutes and place them back into the oven for another 8 minutes.

Remove and allow to cool for a few minutes. Serve warm or store in a jar to snack on later.