Have you perused the snack options at the grocery store and felt disappointed? I have. Either there is sugar, soy or other not so great stuff added to seemingly innocent snacks. While there are some brands of coconut chips out there sweetened with coconut sugar rather than cane sugar, the cost seems high and let's be real, I eat them way too fast to make it "affordable". So I thought…I bet I can remake these myself and they'll probably taste even better…and yep, they're great!
These salty sweet coconut chips take about 7 minutes to toss and bake. So easy, and the coconut flakes are so cheap in the bulk foods section of the grocery store. So, this is basically a no brainer. Get in the kitchen and make these!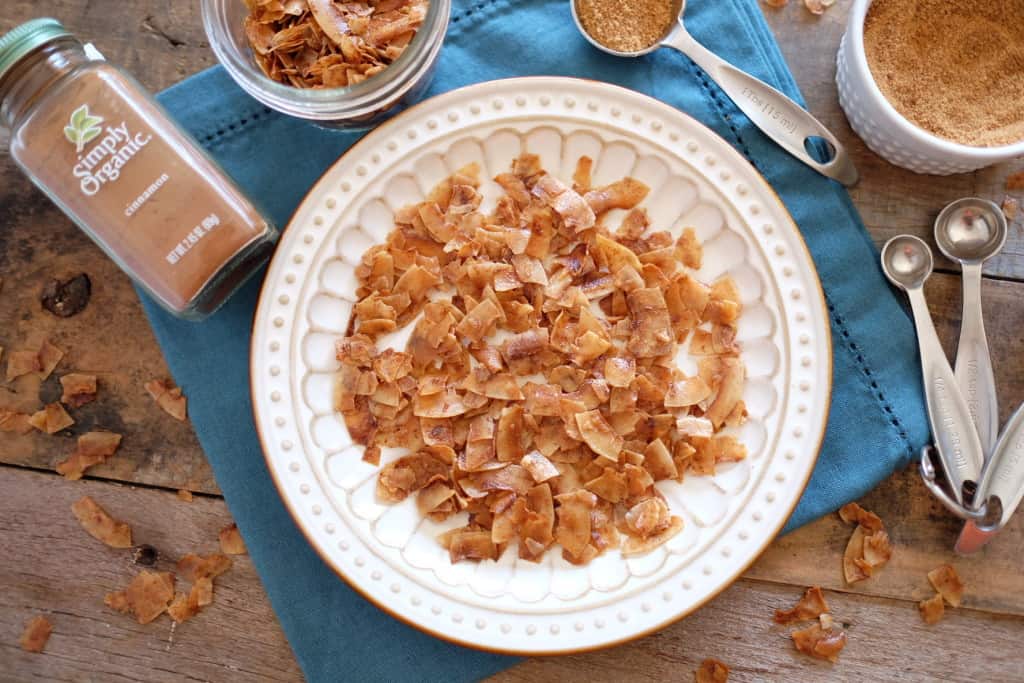 If you try out this recipe, let us know what you think by leaving a comment below and adding a rating. Also, take a picture and tag it on Instagram #realsimplegood so we can check it out!
---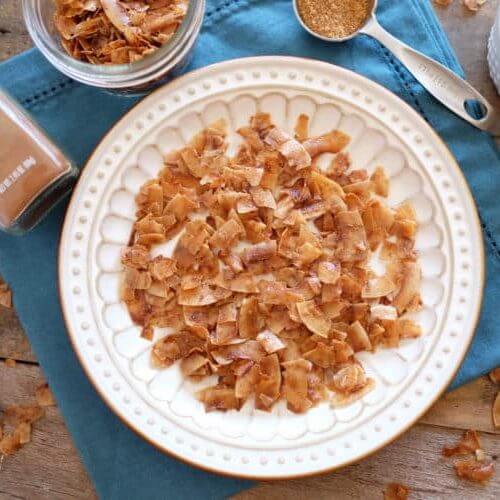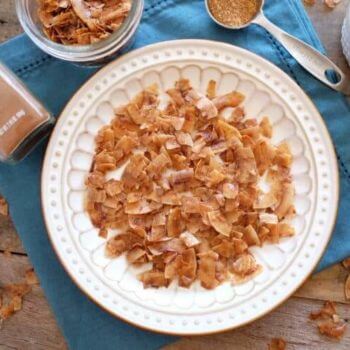 Get the Recipe:
Salty Sweet Coconut Chips
Ingredients
1 tbsp cinnamon, (or more if you are wild about cinnamon like me!)
1 tbsp coconut sugar
Instructions
Preheat your oven to 350 degrees.

Line a baking sheet with parchment paper.

Combine the coconut flakes and grass-fed butter or avocado oil in a mixing bowl.

Toss until the coconut flakes are coated.

Add the cinnamon, coconut sugar and salt and lightly toss to distribute the dry ingredients.

Spread out the coconut flakes on your parchment lined baking sheet.

Place in the oven and bake for 5 minutes...seriously they'll be done really fast, so keep an eye on them!

Remove from the oven and let cool. You can sprinkle more cinnamon and coconut sugar to taste.

Enjoy on their own, mix with some nuts, or even put some on top of your ice cream. Get crazy and then tell us about it.