5 reasons you'll love it
It's the perfect combination of seasonings and spices to add delicious, savory flavor to any beef pot roast.
Only 8 basic seasonings that you can mix up in just a few minutes!
Use it as a dry rub and rub it all over your pot roast or just dump it all over everything for a slow cooker pot roast or Instant pot pot roast.
It's sugar free so it's a great keto diet friendly recipe.
Use it on just about anything – from steak, fish, potatoes, eggs and more!
Serving recommendations for pot roast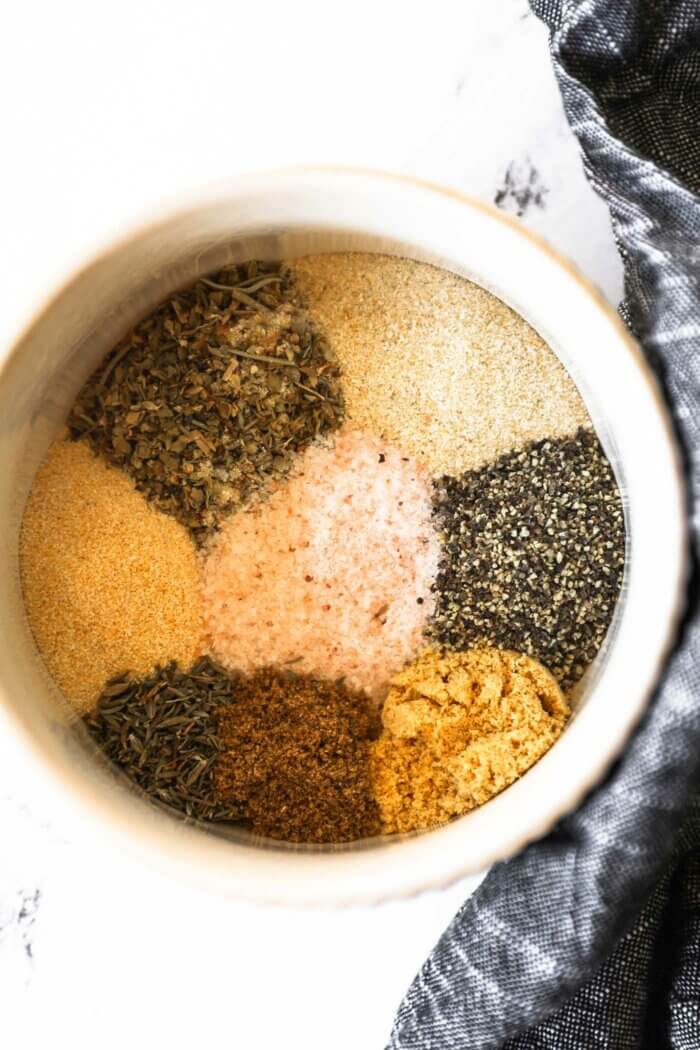 Tips from an expert home chef
You can make this ahead of time and store it in an airtight container. Stash it in the pantry or a spice drawer and it will keep well for months.
This recipe is perfect for a 4-5 pound pot roast, but you can easily scale it down or up to fit your needs.
For the easiest ever pot roast, place a pot roast in the slow cooker, dump this seasoning mix all over, add 1 cup of broth (or water) and cook on low for 8-10 hours.
More homemade rub and seasoning recipes
We hope you love this recipe as much as we do!
Don't forget to leave a quick star rating and review below, we read every comment and truly appreciate your feedback. Also, be sure to browse the rest of our delicious, healthy recipes to find some other favorites too!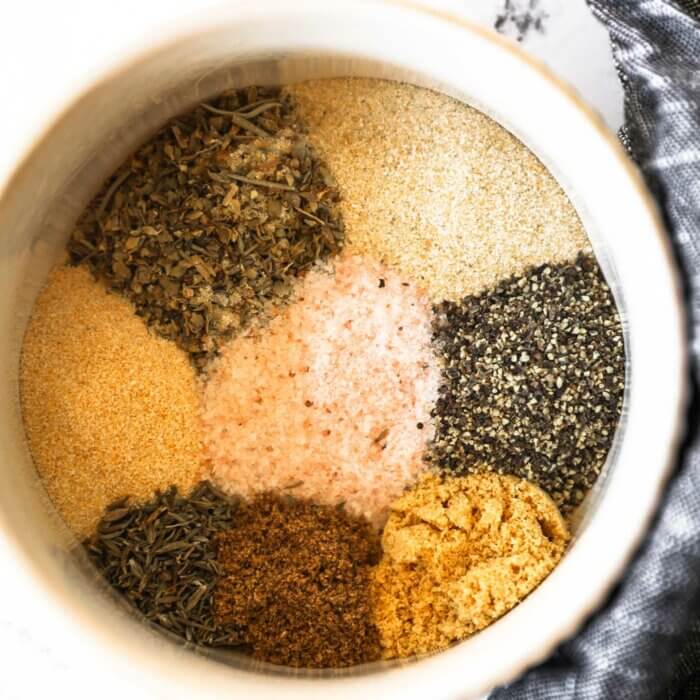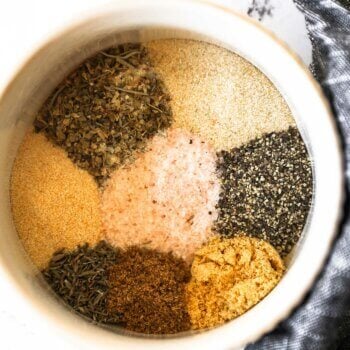 Get the Recipe:
Simple (Classic!) Pot Roast Seasoning
A classic pot roast seasoning you can whip up in about 2 minutes, you'll love the flavor this DIY seasoning mix brings to any pot roast! As a bonus, it's a great everyday seasoning mix you can use on just about anything – from steak, fish, potatoes, eggs and more!
Ingredients
2 tsp Italian seasoning
2 tsp onion powder
2 tsp garlic powder
2 tsp sea salt
2 tsp ground pepper
1 tsp dried thyme
1 tsp mustard powder
1/2 tsp coriander
Instructions
Place all of the ingredients in a bowl or jar and mix well.

Use to season a pot roast or store in an airtight container in a cool, dry place.
Notes
This seasoning mix will work to season a 4-5 lb pot roast. Adjust the recipe accordingly to make more or less as needed.
Calories: 6kcal, Carbohydrates: 1g, Fiber: 0.4g