The Casual Veggie Cookbook: Meet the Contributors
If you couldn't tell from our latest post, we are pretty excited about being part of The Casual Veggie cookbook that's going up for sale October 19th!!
Since this cookbook is all about making vegetables the center of attention, we are doing a special post today to give you some details about a vegetable that most people are not that familiar with – the parsnip.
If you don't know what a parsnip is or what it looks like, here's a picture:
A parsnip is kind of like a large carrot, but in a light cream color instead of orange. It is a root vegetable that is closely related to the carrot and parsley (hence the name I guess). The parsnip is usually cooked but can also be eaten raw. It is high in vitamins and minerals, especially potassium, similar to a potato. It also contains antioxidants and a good dose of fiber. All in all, it is an excellent vegetable to start incorporating into your diet.
I'll be honest, I don't think I ever had a parsnip before switching to the paleo lifestyle. However, after trying them in a couple of different recipes, I found them to be a versatile vegetable and now we eat them on a regular basis. They have a slightly sweet flavor and a crispy texture similar to a carrot and can be used in many cases as a potato substitute due to their starchy nature.
You'll find parsnips in several recipes on our site:
Here they are the star of the show in our Garlic Rosemary Parsnip Fries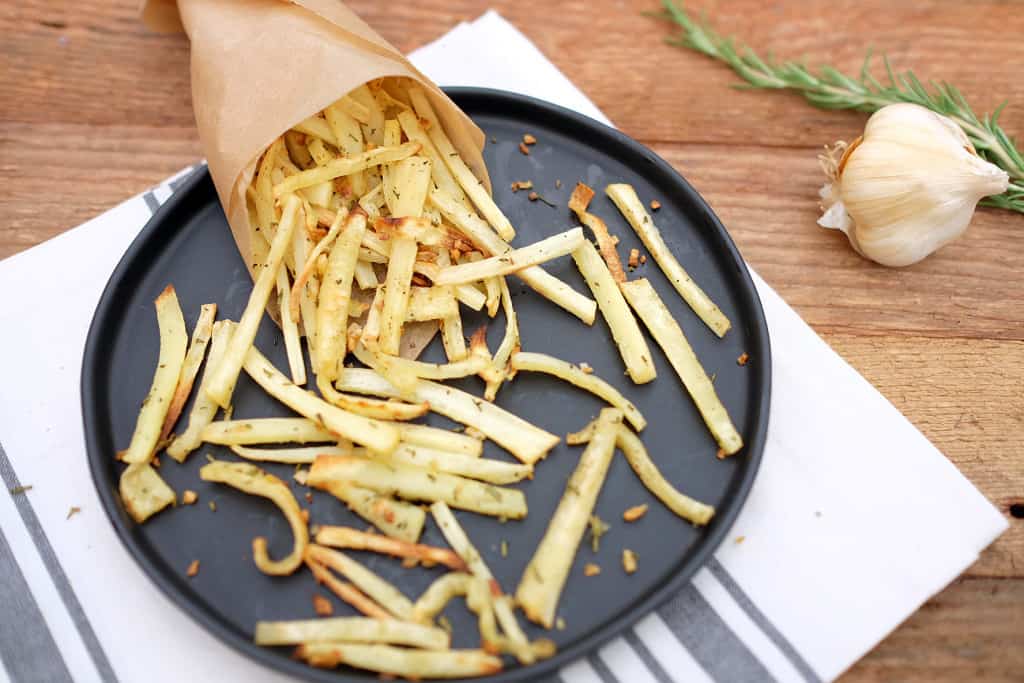 In our Breakfast Meatballs they add some texture and help bind everything together
They are a great potato substitute for our Sausage Parsnip Breakfast Casserole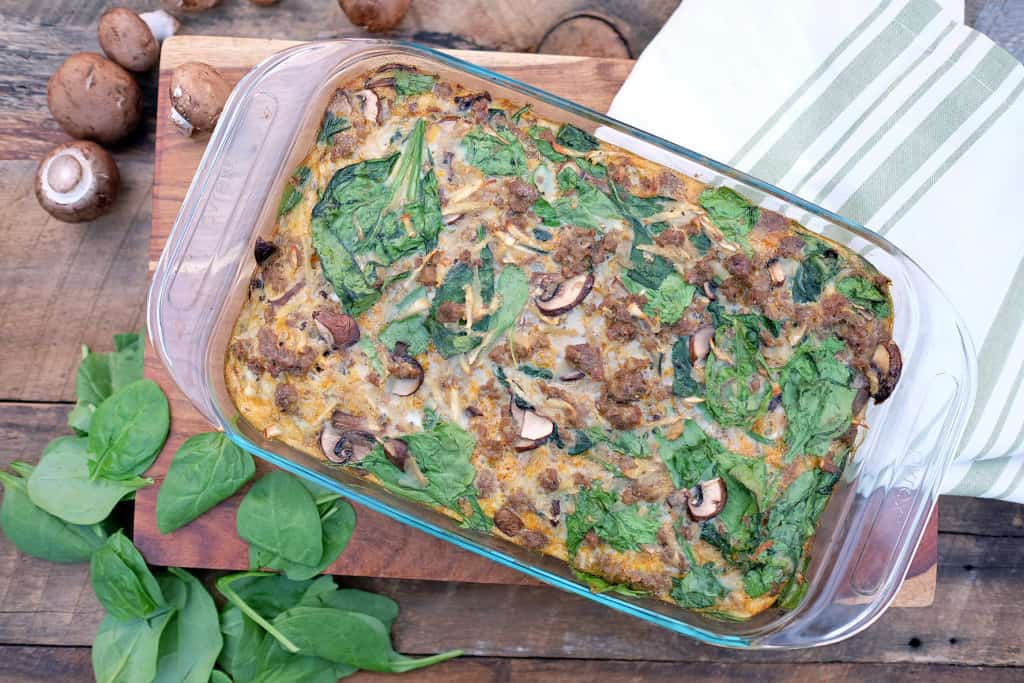 We even used them in a Parsnip Breakfast Hash, a recipe that we created for the Paleo Magazine website
---
So now that you know all about parsnips, you'll have to buy The Casual Veggie Cookbook once it is available on October 19th to get even more recipes that feature this unique vegetable! We will provide links to purchase the cookbook in a launch party post on the 19th.
Speaking of the cookbook, we are excited to introduce you today to some of the other amazing food bloggers we collaborated with to create this informative cookbook! While not all of the recipes included in the cookbook will be paleo friendly, we've explored the other recipes and bloggers' sites and have found lots of great inspiration, tips, and knowledge which we've found valuable and think you will too!
To help you get to know everyone better we are providing the links below to a post about veggies from some of the bloggers.  All of them are veggie lovers just like us, so please click through the links and check out what they have to say about their favorite veggies. They have some really amazing stories!
---
A Southern Grace
Cooking Up Clean
Family Food on the Table
Family for Health
Fitful Focus
Haute and Healthy Living
Hola Jalapeno
Jeanie and Lulu's Kitchen
Key Ingredients
Parsley and Pumpkins
Primal Health with Jean
Pumpkin and Peanut Butter
Stupid Good
The Delicious Balance
The Weekly Menu
Toaster Oven Love
Treble in the Kitchen
Vermilion Roots
Where is my Spoon?
Will Cook For Friends