The Real Simple Good Life Roots – Movement
This is the third post in a series of six where we are telling the story behind The Real Simple Good Life. We are outlining the core principles that guide our healthy lifestyle – what we call our roots. You can read the introduction to this series here.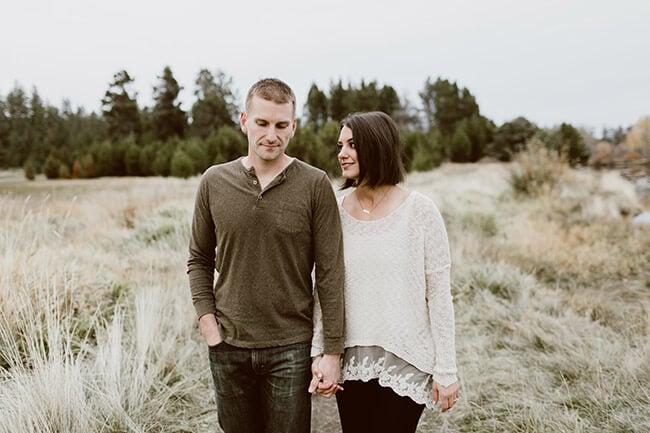 Our roots are the core areas we want to explore and focus on to help you build the foundation to live better. The more you focus on these areas, the deeper your roots can grow, building the structure and support system to allow you to live better. Our roots are:
Why we chose movement as one of our roots
Movement and regular exercise are very important to us. In our lives, we both have made a habit of consistently working our bodies because it makes us feel better. It supports our healthy lifestyle and helps to give us the energy and confidence we need to keep chasing our dreams.
Movement is also critical to our overall physical and mental health. Physically, our exercise choices help strengthen our bodies, allowing us to be active, energetic and able to do what we want to do. Mentally, exercise is a release for us. When we go through a hard workout, stress and nagging thoughts tend to go away, for a complete mental release and reset.
Finally, we chose movement because movement is HARD. Not only physically hard, but it's hard to make time for exercise and be consistent with it. We know that a lot of people struggle with finding the motivation to be consistent with exercise, and that's where we hope to help!
How movement can help you live better
We explained how regular movement makes us feel better above, but what does it mean to you? Regular movement takes different forms for everyone, and it doesn't have to be intense heavy lifting or doing ultra-marathons. Regular movement can take the form of simple acts such as:
Walking/hiking
Biking
Yard work
Body weight exercises (push ups, squats, etc.)
Play (golf, games, paddleboarding)
Dancing
You get the idea. Don't overcomplicate and think you have to develop an extreme workout routine with a trainer. Just. Move. More. If you do you will experience:
Increased brain power
More happiness
Better sleep
Less stress
Improved strength
More energy
Content we will develop to help this root grow
We will be expanding our content to include movement based topics such as:
Finding the "right" workout for you
Movement challenges
How to build a movement "habit"
Incorporating play into movement
How to avoid burnout
The importance of recovery
And much more
Let's Live Better
We feel strongly that incorporating regular movement into your life will help you live better. The physical and mental benefits of regular movement can be a game changer for your overall health and well being.
Are you looking to make changes in your life to live better and move more? Do you want incorporate regular exercise into your life for health, personal, medical or other reasons? Share your story in the comments below and be part of the Real Simple Good Life Community!
Finally, what are you going to do today (because today is really all we have) to start regular movement and commit to live better? Let us know in the comments below! Let's dive in, and live better together!