We know from experience that completing a Whole30 is daunting, but it doesn't have to be.
To help make your Whole30 a lot easier, we created a printable 2-person Whole30 meal plan with all of the recipes and grocery shopping lists you need for the entire Whole30.
To see what's in our meal plan, check out the weekly summaries.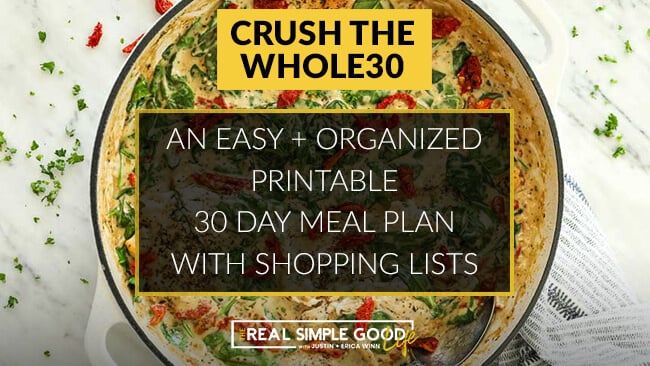 Our Whole 30 meal plan includes:
A super organized, printable meal plan download for each week of your Whole30
Easy to follow recipes with time-saving prep instructions
Printable grocery shopping lists for each week
Whole30 Starter kit resources, such as pantry swaps and helpful kitchen products
Pantry and freezer stocking recommendations
Tips, advice and clarifications on Whole30 rules
Ongoing email support from Erica and I (ask us any questions)
A 100% hassle-free Whole30!
To get all of this absolutely free, just sign up below. We'll send it straight to your inbox.
**Reminder: Our Whole30 meal plan is designed to serve two people.**
Whole30 meal plan user testimonials
Check out testimonials from real-life readers who followed our Whole30 meal plan.
We've included these to show you that you can do it!
Doing a Whole30 isn't as hard as it seems if you use our helpful and organized meal plan.
We loved using Real Simple Good's Whole30 recipes and meal plans.I don't know how we would've made it through the program without these perfectly curated plans – not only were there recipes, but they also provided shopping lists too, which were beyond convenient considering we were buying many items that weren't normally on our grocery list. Thanks so much to Justin and Erica for making this so simple and accessible for us! Absolutely amazing!
If you are on the fence about Whole30 this meal plan is a game changer! My husband and I were overwhelmed by all the rules and trying to find what is compliant without getting bored of eating the same thing every day. Real Simple Good to the rescue! We loved every meal and really never felt like we were missing out on anything. The food was so flavorful and the weekly emails really spelled out how to get everything done without getting overwhelmed. 5 Stars…10/10….AMAZING!
The Whole30 is challenging and having a meal plan put together with easy and delicious recipes was amazing. Also, having the shopping list for the week on top of it made things super simple. At the time we did the meal plan my husband and I were both working full time. It helped us to do shopping and food prep on the weekends so we'd have week worth of meals planned. Very easy! Going on whole30 with Justin and Erica became our lifestyle. Even after 30 days. We still cook and use their recipes and love it! And we love that it's a free resource! Thank you!!!
Thank you so much for providing me with the meal plans! They were tasty and made it easy to make my whole30 a success! I always thought that if someone could just tell me what to eat then I would actually lose the weight…well you made that possible for me. From the helpful emails to the grocery shopping lists and what to make ahead- everything was well thought out and appreciated! I would feed my family the dinner and sometimes they wanted some of the breakfast as well. My kids and husband loved it!
Read more reviews in the comment section below!
Our Whole30 expertise saves you time
When doing a Whole30, you don't need any added work or stress.
Who wants to spend time figuring out the Whole30 rules, finding compliant recipes and ingredients and organizing a meal plan for the week?
Instead, why don't you just print off our weekly meal plan and shopping list?
To save time, the plan is portioned perfectly to utilize leftovers for most of the lunches. It also has make-ahead breakfasts that save you time because you don't have to cook every single meal each day.
Our helpful emails guide you through the entire Whole30
We started creating free Whole30 meal plans and recipes several years ago, and we've been asked a lot of questions from our meal plan users over the years.
Including:
Is ingredient xyz Whole30?
Where do I find compliant bacon and sausage?
What do I put in my coffee in the morning?
Can I have snacks on the Whole30?
What do I do if I can't eat eggs?
We've addressed all of these questions (and more!) in our email series. We also provide you with access to all of our resources, tools, advice and guidance in an easy to digest email format.
Some other Whole30 Resources
In addition to this Whole30 meal plan, we've put together a collection of other helpful Whole30 resources:
Here's the complete meal plan
See the delicious meals you have in store for your Whole30, week by week. You can click the links to see the recipes and get an idea of what you'll be eating!
When you sign up, each recipe will be sent to you directly in our weekly printable download.
Whole 30 Meal Plan – Week 1
Day 1
Day 2
Day 3
Breakfast: Egg Muffins (Leftovers)
Lunch: Paleo Chicken Bowl (Leftovers)
Day 4
Day 5
Day 6
Breakfast: Chorizo Breakfast Hash (Leftovers)
Lunch: Creamy Bacon Chicken Skillet (Leftovers)
Dinner: Ground Beef Taco Bowls
Day 7
Breakfast: Simple Scramble
Lunch: Ground Beef Taco Bowls (Leftovers)
Dinner: Pork Lettuce Wraps
* MAKE AHEAD OPTION – Prep these meals over the weekend to have on hand for warming up quickly during the week.
Whole 30 Meal Plan – Week 2
Day 1
Day 2
Day 3
Breakfast: Bacon Sweet Potato Frittata (Leftovers)
Lunch: Spaghetti & Meatballs (Leftovers)
Day 4
Day 5
Day 6
Day 7
* MAKE AHEAD OPTION – Prep these meals over the weekend to have on hand for warming up quickly during the week.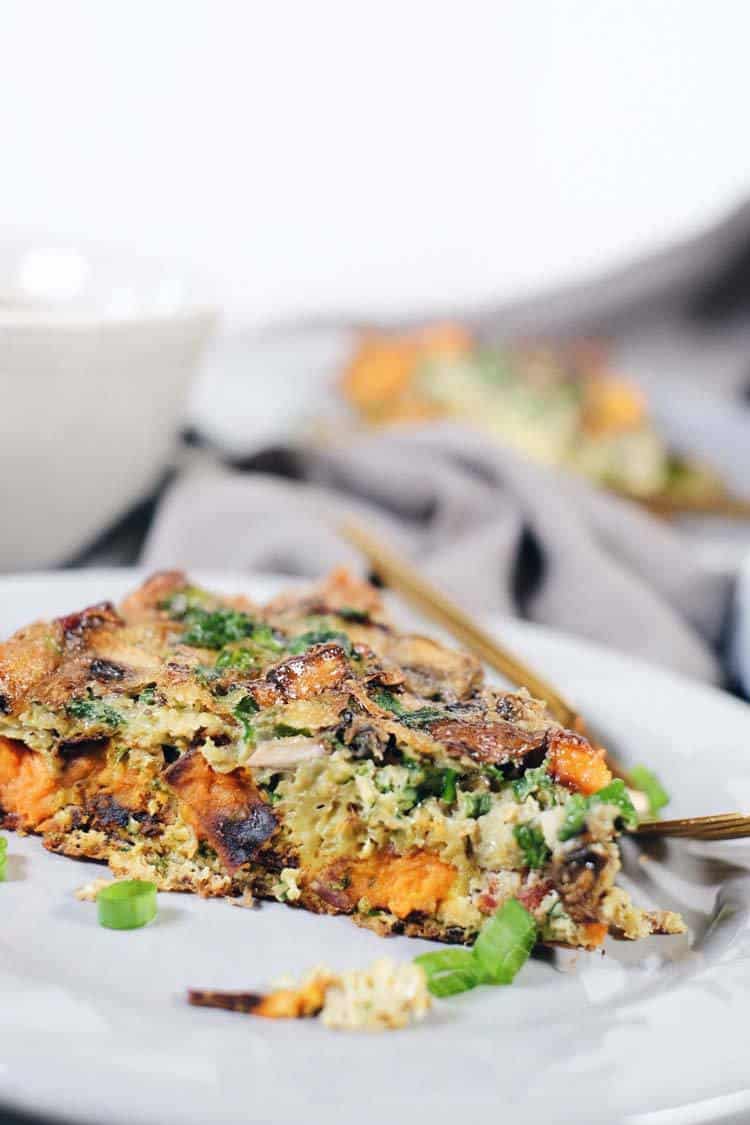 Whole 30 Meal Plan – Week 3
Day 1
Day 2
Day 3
Day 4
Day 5
Breakfast: Shakshuka Breakfast Bowl (Leftovers)
Lunch: Chipotle Beef Burger Bowls (Leftovers)
Dinner: Cajun Shrimp Salad
Day 6
Day 7
Day 8
Breakfast: Curry Scrambled Eggs (Leftovers)
Lunch: Pork & Pear Stuffed Squash (Leftovers)
Dinner: One Pan Steak Dinner
* MAKE AHEAD OPTION – Prep these meals over the weekend to have on hand for warming up quickly during the week.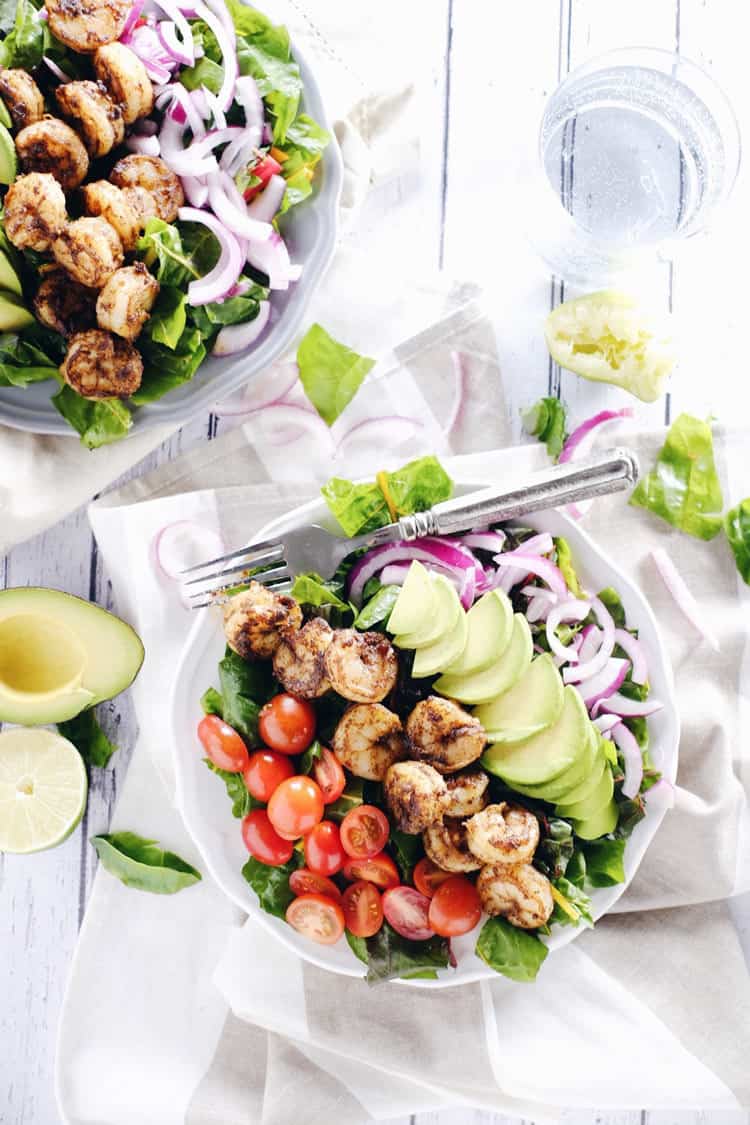 Whole 30 Meal Plan – Week 4
Day 1
Day 2
Day 3
Day 4
Day 5
Breakfast: Sausage & Sweet Potato Hash (Leftovers)
Lunch: Chicken w/creamy sauce (Leftovers)
Dinner: Simple Steak Salad
Day 6
Day 7
Day 8
Breakfast: Chorizo Casserole (Leftovers)
Lunch: Sheet Pan Chicken & Squash (Leftovers)
Dinner: Mini Burger Bowls
* MAKE AHEAD OPTION – Prep these meals over the weekend to have on hand for warming up quickly during the week.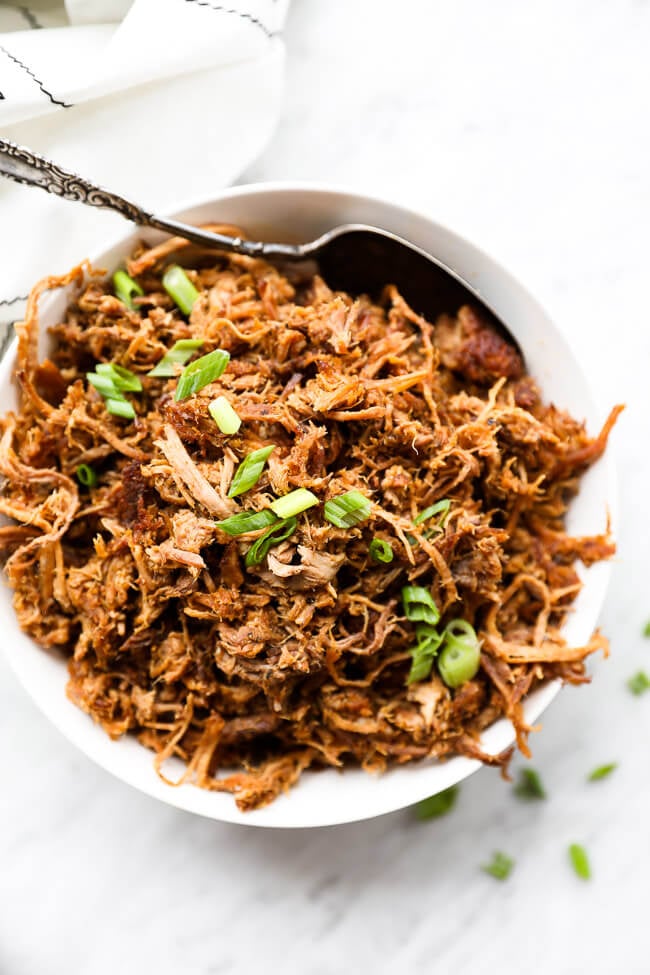 The organized meal plan format
Here's what the printable plan and shopping list look like: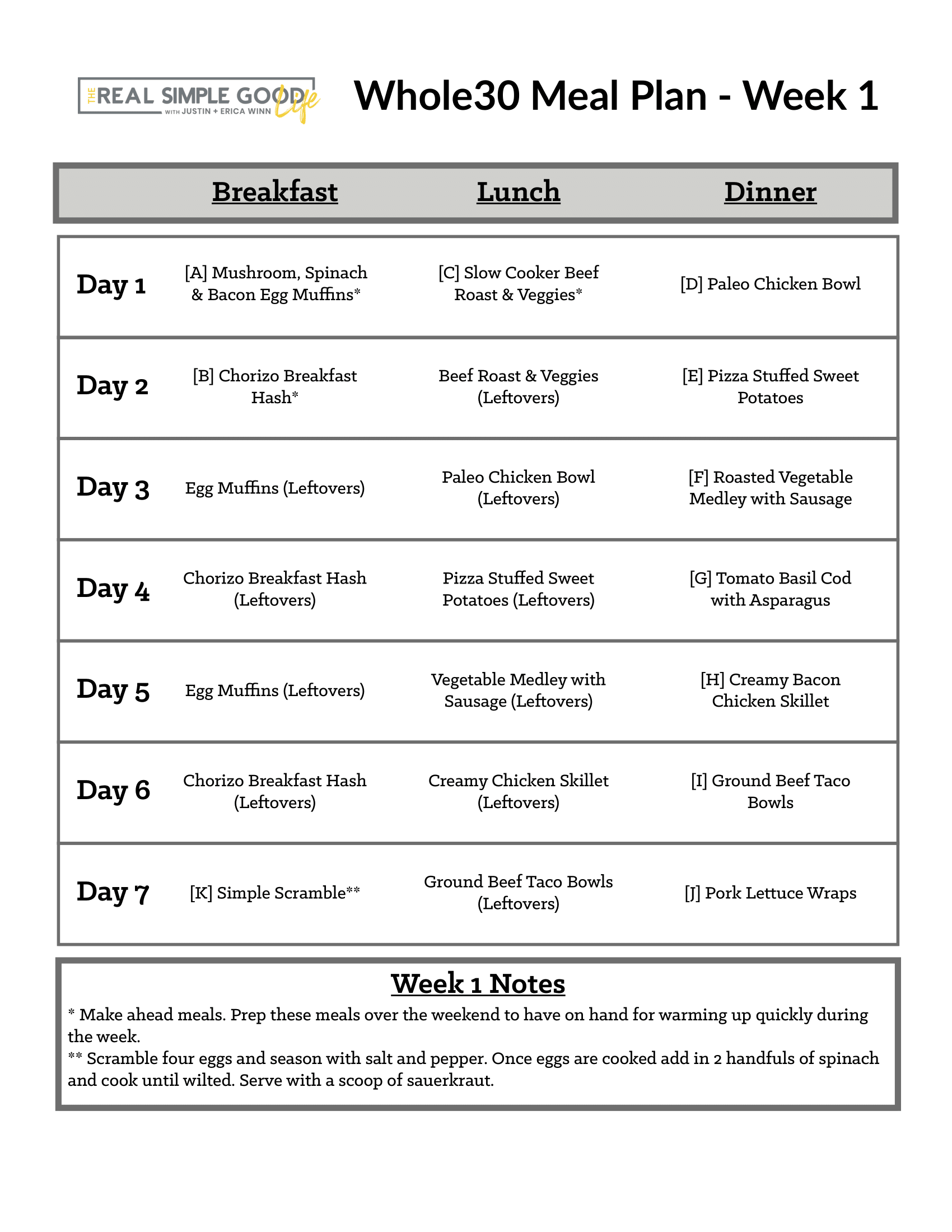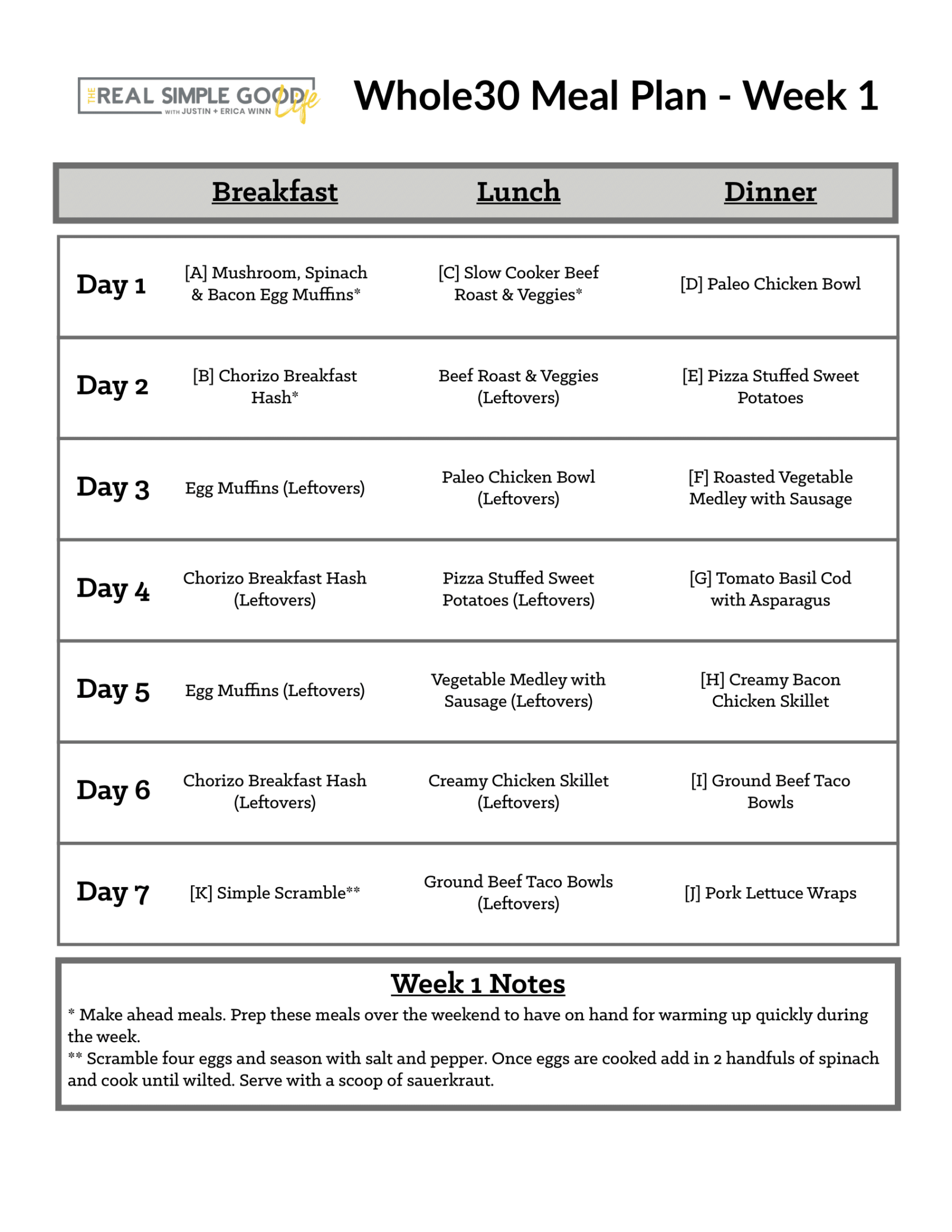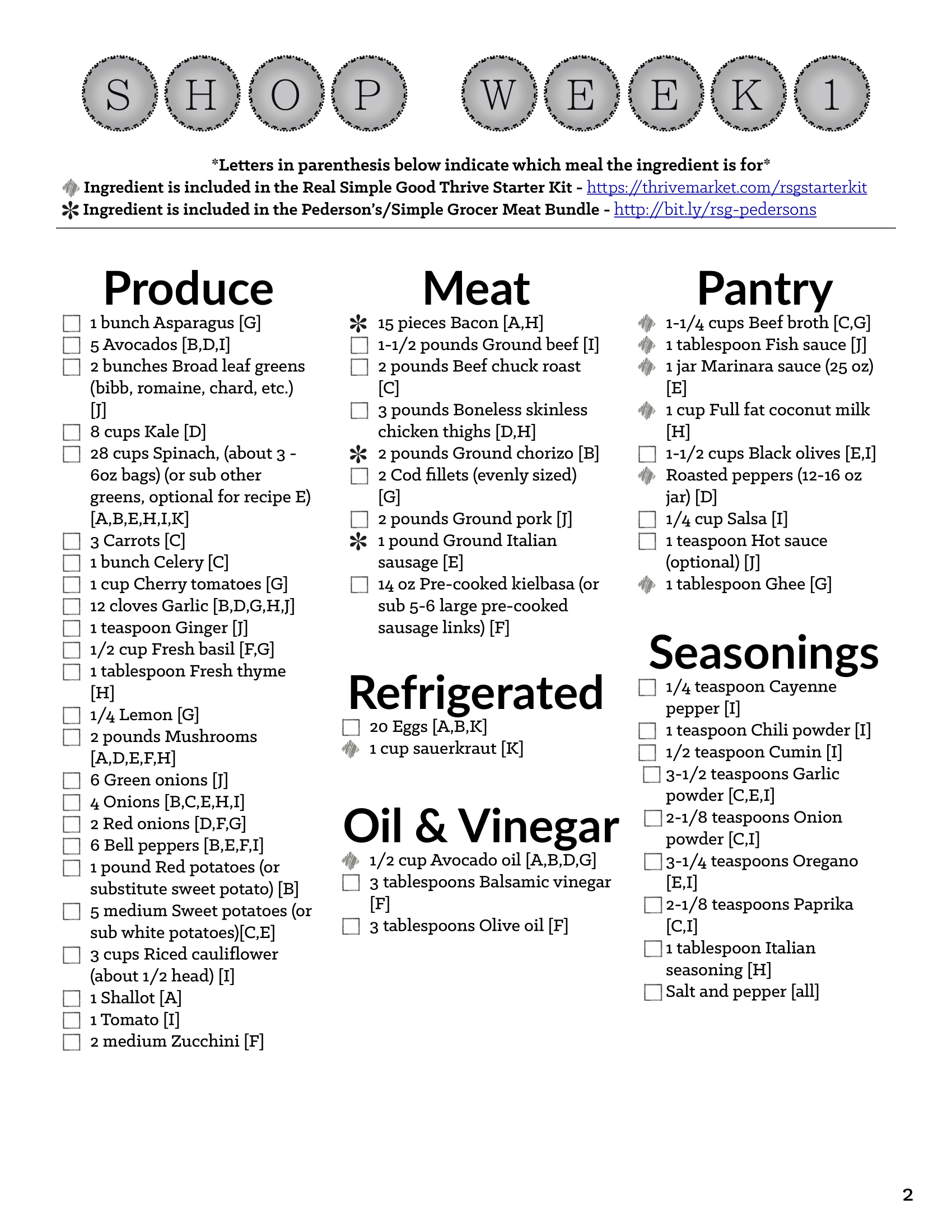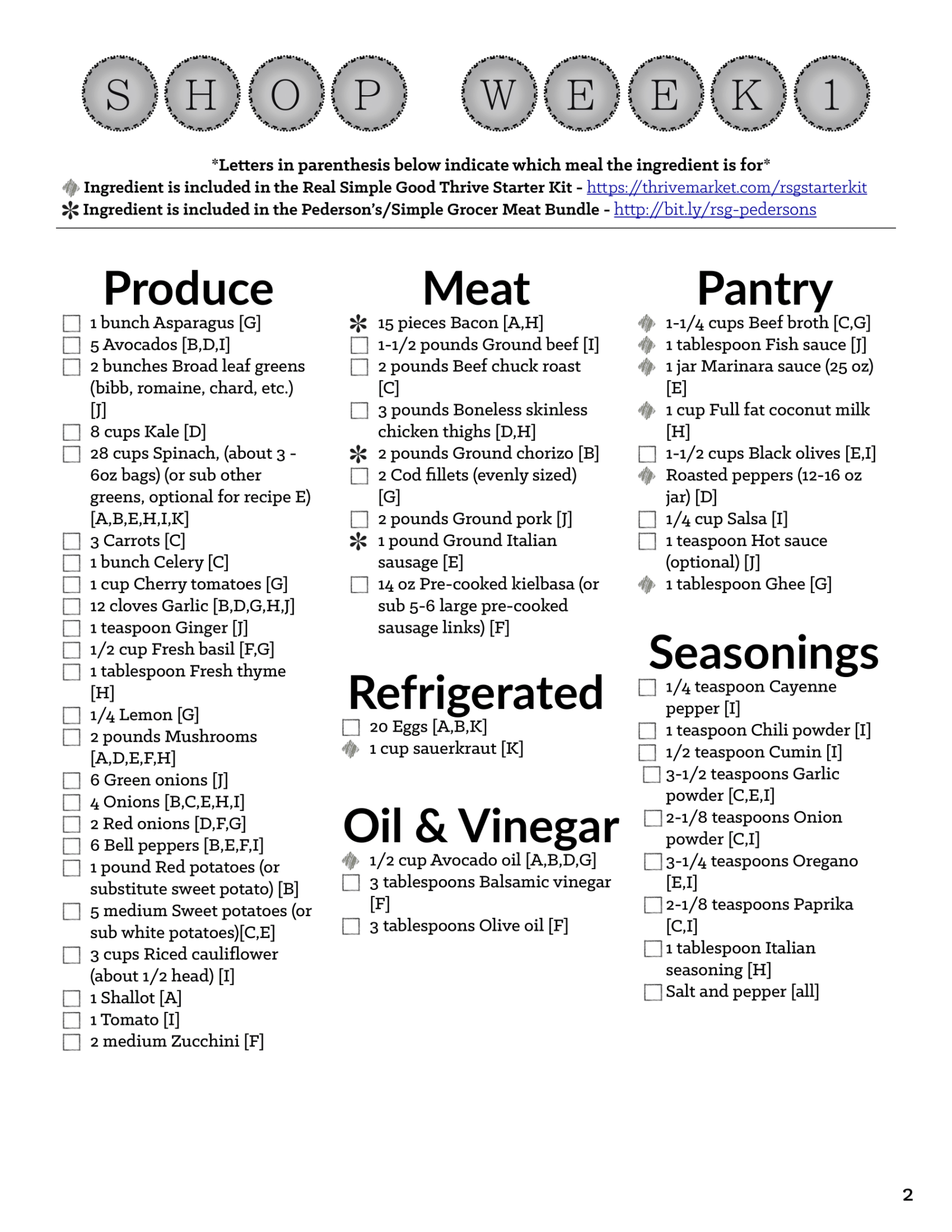 Frequently Asked Questions about Whole30
What can I eat on Whole30?
Meat, seafood, and eggs; vegetables and fruit; natural fats; and herbs, spices, and seasonings. Foods with a simple or recognizable list of ingredients, or no ingredients at all because they're whole and unprocessed.
What is off limits on a Whole30?
Sugar, alcohol, grains, dairy, most legumes, MSG, sulfites, carrageenan. No "baked goods" and don't step on a scale for 30 days.
What do I put in my coffee on Whole30?
Coconut milk, almond milk, cashew milk or Whole30 approved creamers like Nutpods.
Can I have popcorn on Whole30?
No. Popcorn is made from a grain (corn) and grains are not allowed on a Whole30.
What is the Whole30 reintroduction?
This is the period after your Whole30 where you reintroduce restricted foods like grains, dairy and alcohol back into your diet. Here is a post all about the Whole30 reintroduction.
Any other Whole 30 Questions?
If you have any other questions about our meal plan or the Whole30 in general, just leave a comment below.
We read and answer every comment, so you'll hear back from us soon!
---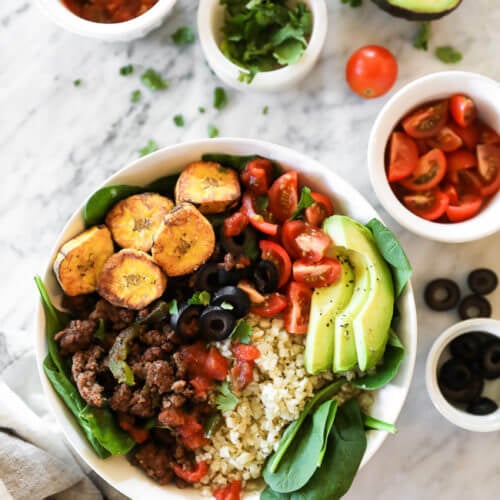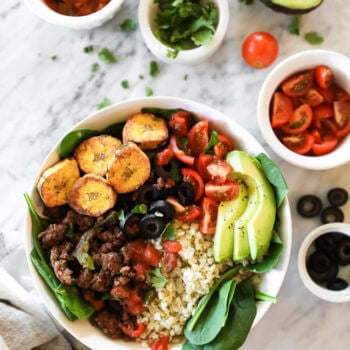 Get the Recipe:
40+ Whole30 Recipes: Easy Taco Bowls
One of the recipes in this easy to follow 30-day Whole30 meal plan is our beef taco bowl recipe! It's filled with beef, cauli rice, spinach and all your favorite toppings. Sign up to get this organized & printable Whole30 meal plan with 40+ recipes and everything you need to crush your Whole30 – recipes, shopping lists, tips, resources and more!
Ingredients
1 green pepper, diced
1/2 onion, diced
1 lb ground beef
1 batch taco seasoning, (linked below in recipe)
2 cups riced cauliflower
Salt and pepper
Salsa, avocado, tomatoes, olives, and any other toppings you love
Spinach + cabbage, (or your favorite greens)
Instructions
In a large skillet, over medium heat, add your green pepper and onions to the pan. Cook until the onions are translucent.

Add your ground beef. Break it up and stir everything around. Continue to cook on low to medium heat, depending on your stove.

While the meat is cooking, toss the cauliflower rice on the stove in a medium sized skillet, over medium heat. Season with salt and pepper. It will cook in just a few minutes. I like to cover my pan so it speeds up the cooking a bit and kind of steams the cauliflower rice.

When the ground beef is just about done, add your

taco seasoning

and stir until the ground beef, green peppers, and onions are coated.

When the ground beef is finished cooking, turn off the heat. Turn off the heat on the cauliflower rice, and start making your bowls.

Add a bunch of your favorite greens to your bowl first. We use spinach and/or kale usually depending on what is in the fridge. Then add your cauliflower rice next. The ground beef goes on top of the rice. Then add your favorite toppings. We like to put cabbage, fresh tomatoes, olives, avocado, salsa and homemade chipotle aioli.

Get to eating these bowls up! They are bursting with flavor and are filling too!