Paleo Basics
Here is an infographic to help us illustrate the basics of the paleo diet and it's fundamental principles:
---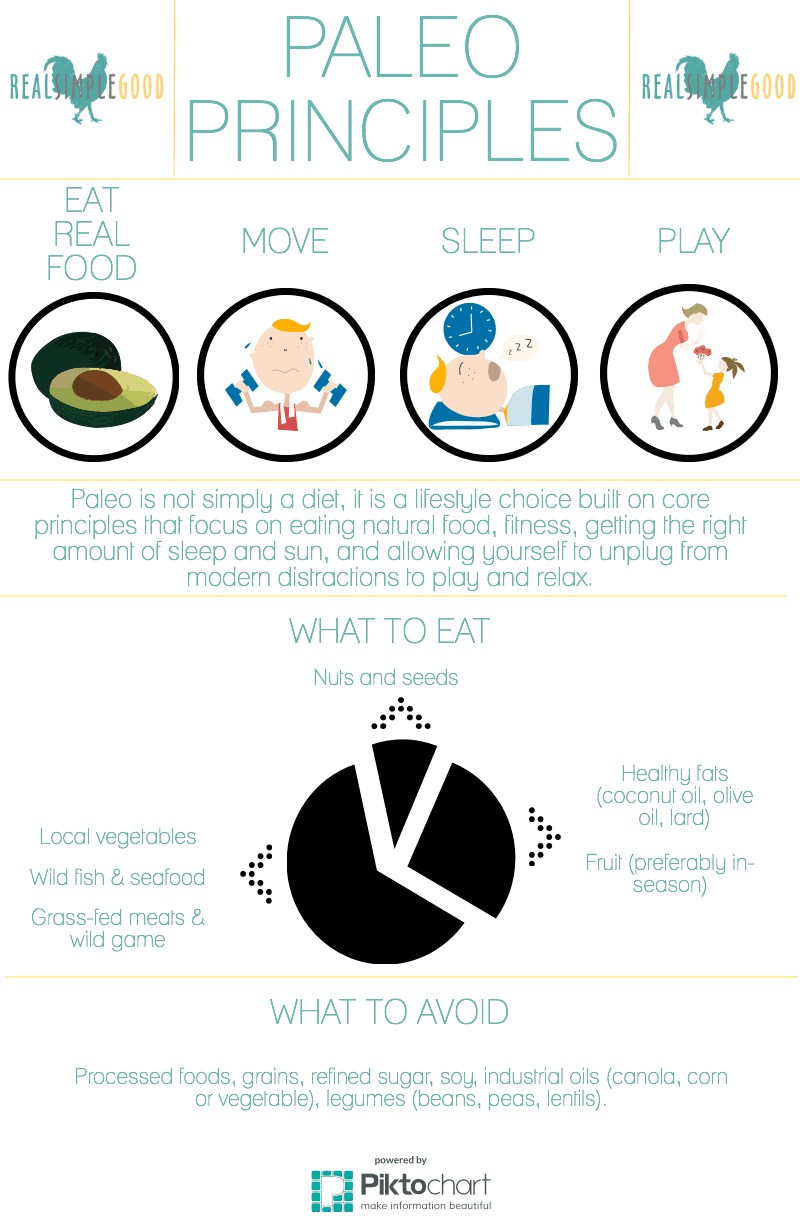 ---
See, it's really that simple!
There are plenty of resources out there that will tell you which foods are on the paleo "No" list and which are on the "Yes" list. However, you will find that different sites and sources promote varying guidelines. Below are some links to the sites we have found most helpful in explaining the foods that should and should't be eaten on the paleo diet as well as some background on the paleo lifestyle.
Many people find the paleo guidelines very stringent, but we have connected with them because we find them extremely practical.  They are based on the idea that we should eat the foods that make us the healthiest and avoid foods that are heavily processed, are hard for our bodies to process, and cause inflammation in our bodies.
That sounds pretty good to us.
Links to paleo guidelines:
Nerd Fitness: A fun and easy to read beginner's guide to the paleo diet.
Paleo Leap: An easy to follow list of 15 paleo diet guidelines and a paleo diet food list.
Paleo Magazine: They emphasize paleo as a lifestyle description rather than a diet, which we love.
Ultimate Paleo Guide: A comprehensive listing of the paleo diet "Yes" and "No" foods.