Whole30 – Start Here
Doing a Whole30 is often an overhaul to existing eating habits. It can feel daunting, requiring a lot of effort to educate yourself on Whole30 rules, find compliant recipes, plan meals, make shopping lists, etc. We've created a library of resources to help you successfully complete a Whole30! We've got you covered with recipes, meal plans and many more resources. Our Whole30 meal plans are our most raved about resource and tool to help you execute well and actually enjoy doing a Whole30. We take a lot of the thinking out and have done the work for you. Check them out below!
Meal Plans
Our meal plans have helped thousands of people complete a successful Whole30! Each plan features organized, printable recipes and shopping lists for each week of your Whole30. Plus, you'll get our helpful tips emailed to you along the way. Just pick a plan and sign up below and we'll email you the plan and shopping list for your first week!
Our Latest
Whole30 Meal Plan
Our latest Whole30 meal plan with carefully planned recipes and organized shopping lists. We've got you covered with fresh new recipes to help you crush your Whole30. Sign up below and we'll send you a meal plan and shopping list for each week of your Whole30! Learn more about this plan →
Our Original
Whole30 Meal Plan
Our original and most popular Whole30 meal plan featuring simple and delicious Whole30 recipes we know you will love. Sign up below and we'll send you a meal plan and shopping list for each week of your Whole30! Learn more about this plan →
Whole30 Meal Plan Testimonials
Thank you so much for providing me with the meal plans! They were tasty and made it easy to make my whole30 a success! I always thought that if someone could just tell me what to eat then I would actually lose the weight…well you made that possible for me.  From the helpful emails to the grocery shopping lists and what to make ahead- everything was well thought out and appreciated! I would feed my family the dinner and sometimes they wanted some of the breakfast as well. My kids and husband loved it!
If anyone out there is on the fence about Whole30 this blog and meal plan is a game changer! My husband and I were overwhelmed by thought of all the rules and trying to find what is compliant and not without getting bored of eating the same thing everyday. Real Simple Good to the rescue! We loved every meal and really never felt like we were missing out on anything. The food was so flavorful and the weekly emails really spelled out how to get everything done without getting overwhelmed. 5 Stars…10/10….AMAZING!
I thank you for having this wonderful plan and for sharing it for free. I really appreciated having such yummy and easy recipes. The variety was nice as well. Thank you for having such a wonderful plan and for sharing it and your tips at no cost.
The Real Simple Good plan made the Whole30 …doable. I did not get the cookbook, I did read It Starts With Food. Then I found you on the Internet and just went with it. Thank you for sharing you knowledge and all the work you put into this. My journey on my first Whole30 would have been less success with out this program. The extra articles were helpful. I think the most beneficial part was the shopping list and where you can get compliant products, especially in the beginning. Bravo, well done and a HUGE thank you!
Latest Whole30 Recipes
Helpful Whole30 Posts
Our Experience with Whole30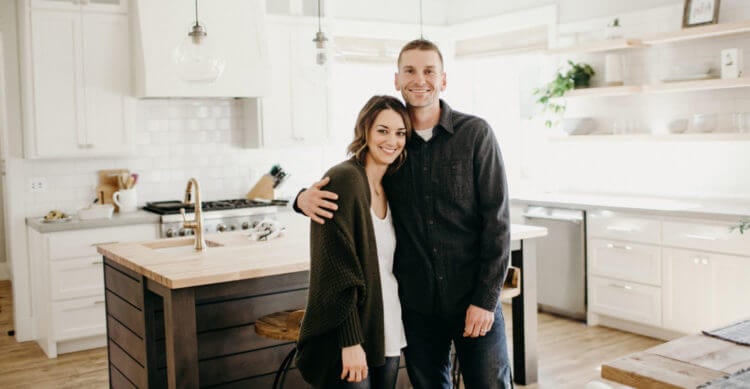 Our Whole30 journey isn't quite the typical Whole30 story you might read or hear about – lots of people just hear about Whole30 and decide to do one. Instead, Erica actually ended up doing a Whole30 when she changed her diet from the Standard American Diet to the Paleo lifestyle after dealing with symptoms from having Multiple Sclerosis. While she did a Whole30, she didn't actually do it intentionally at first. She had watched a Ted talk from Dr Terry Wahls about eating squeaky clean Paleo to better support your cellular health and gut biome, and then after she got going she realized she was essentially doing a Whole30. From there, she armed herself with as many resources and began to learn more and more.
All the while, she started to feel better…like a lot better. So, what started as a Whole30 turned into more of a 60-90 day experiment. Over the years, both of us have been able to tweak our diets to find our own food freedom and arrive at the food lifestyle that best suits us. A lot of the time we eat Whole30 compliant meals, but we've also done the work to figure out what we can add back in and enjoy.
Through our work here on The Real Simple Good Life, we've seen time and time again how people are able to reconnect with their bodies, establish new norms and take control of their health by eating nourishing, real food. The Whole30 program gives you a chance to clear out the noise, so you can hear the cues your body is sending you. With this knowledge, you can start to make better decisions that support your total body wellness. It's really powerful and exciting to be able to be part of peoples' health journeys and we hope we are able to help people navigate doing a Whole30 with the resources and tools we offer on our site. It's all about figuring out how to live better!