Work With Us
We are Justin + Erica Winn, the couple behind Real Simple good. We are native Oregonians currently living in Bend, Oregon with a passion for sharing how life-changing eating real food can be! We share delicious, healthy real food recipes that are mostly Paleo, Whole30 + Keto and make healthy eating easier without sacrificing flavor.
We'd love to get to know you and hear about your goals for any sponsored campaigns! Below are some details about our website and feel free to contact us with any questions.
Audience Demographics
Gender
Female: 88%
Male: 12%
Age
18-24: 9%
25-34: 34%
35-44: 17%
45-54: 16%
55+: 24%
Location
US: 86%
Canada: 6%
Other: 8%
Blog Stats
Monthly Views – 400k+
Monthly Visitors – 250k+
Email Subscribers – 5k+
Services + Packages
We love creating individualized packages to fit your needs and will work with you on a unique package and pricing. Below are some standard services we offer and rates as a starting point.
Blog Post Package
$6,000
(3 Post Minimum)
---
3 dedicated blog posts on The Real Simple Good Life Website
Each post includes an original recipe featuring your product
3-4 styled photos per post (brand packaging optional)
Social media promotion across all channels (includes a dedicated Pinterest pin with promotion to relevant boards)
Email newsletter promotion included
Social Share Package
$3,000
(3 Post Minimum)
---
3 posts with one photo shared on Instagram and Facebook. Each post includes at least one Instagram Story (additional stories extra)
Each post includes an original recipe featuring your product (pricing is $2,000 without recipes)
Recipe Video
$1,000
(A la carte)
---
Can be added to a blog post or as a standalone social share
Branded recipe video up to 60 seconds in length
Tutorial style with "hero" close up shots (examples available)
Client Work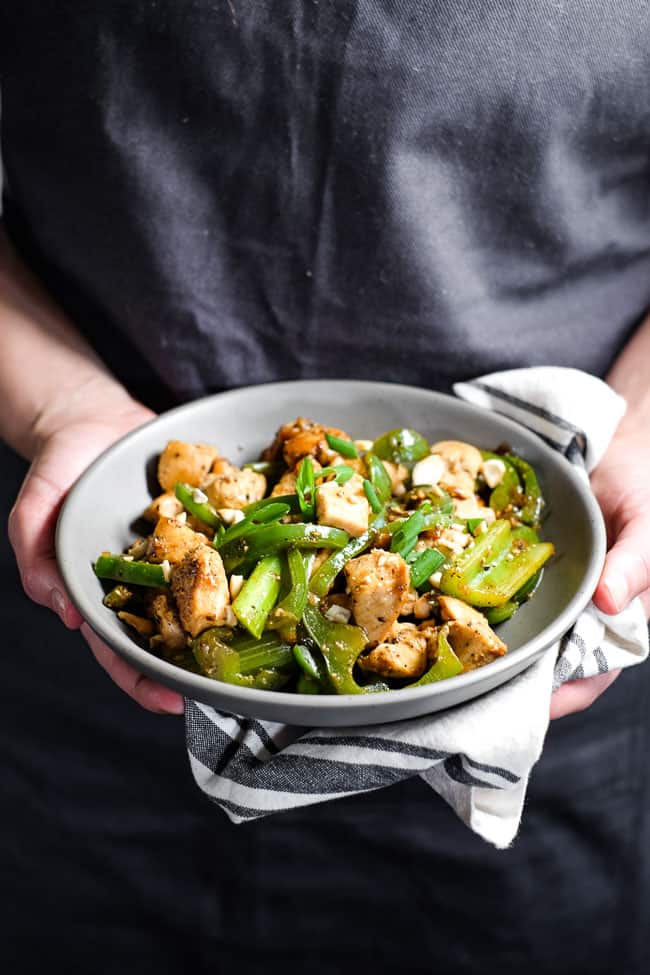 Bob's Red Mill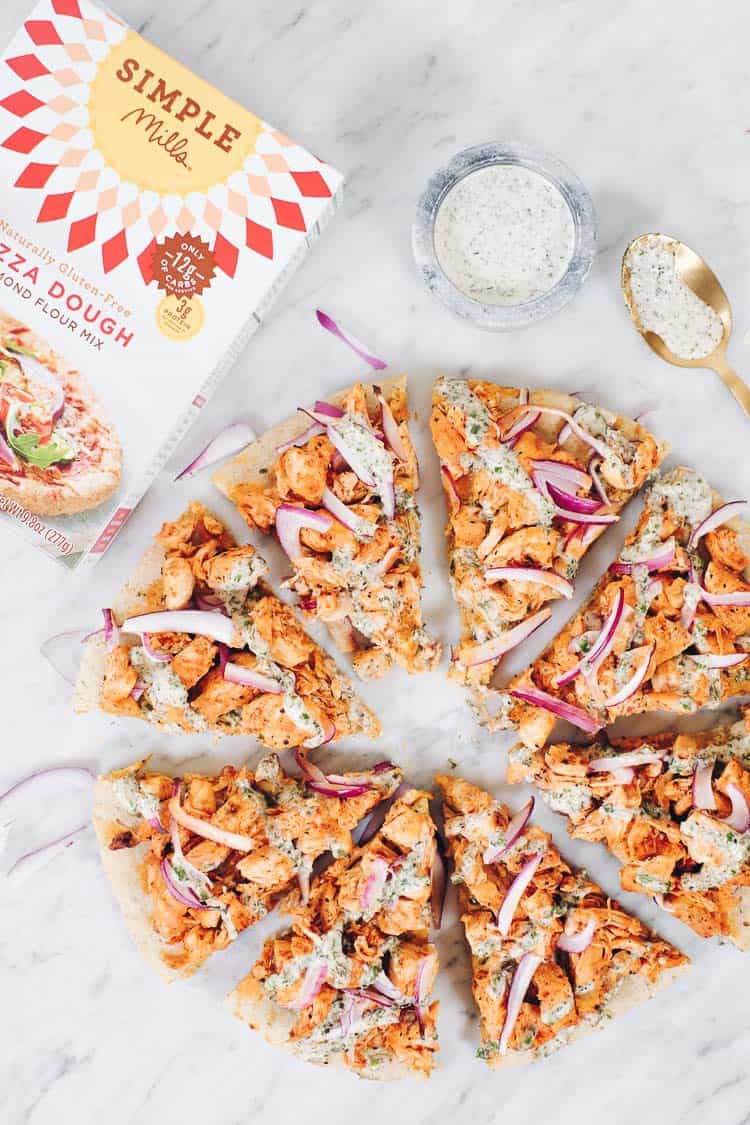 Simple Mills
Testimonials
We have worked with Erica and Justin to create and activate beautiful and engaging content that they share to reach their fans. Their photography and creative posts represent our natural food brand clients well and are so eye catching that we look forward to sharing their posts in our clients' social media feeds too!

Hilary Martin, Talk Shop Agency (on behalf of several brands)
Working with Erica and Justin has been incredible! Collaborating with them is a dream, thanks to their responsiveness, attention to detail, and quality of work. They do a fantastic job of sharing content in their unique voice and style while making sure to incorporate important copy points and details provided by the brand for consistency in campaign messaging.

Alyssa Anthony, Brand Partnership Manager, Whole30
Working with Justin and Erica for Bob's Red Mill has been a delight. They are reliable, professional, creative, and always produce stellar content. Every recipe really hits the mark on the brand's messaging and USPs and they have a great attention to detail that I really appreciate!

Samantha Wormser, Director of PR & Influencer Marketing, Power Digital Marketing (on behalf of Bob's Red Mill)
Case Study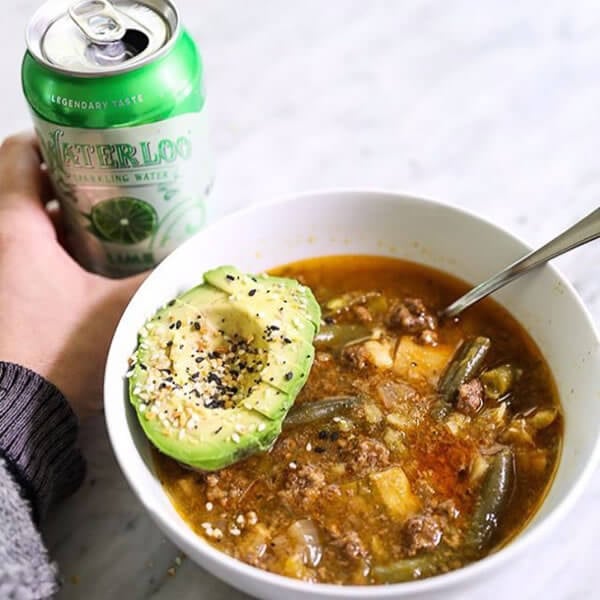 Challenge
Increase brand recognition and overall awareness of a Whole30 approved sparkling water – Waterloo sparkling water.
Goals
Showcase Waterloo as a newly approved Whole30 sparkling water option for consumers.
As part of a "body reset" for the new year featuring a Whole30, present Waterloo as the perfect choice. Drive Waterloo Sparkling water sales to Whole Foods.
Solution
An Instagram campaign targeted at our dedicated Whole30 audience (2 photo posts, 1 video post, 5+ stories and a giveaway).
Direct email campaign to our entire email list with shopping links to Whole Foods.
Results
Generated authentic engagement with our audience and the targeted product and store.
Expanded overall brand awareness with a combined reach of over 50k for the all posts.
The campaign resulted in over 400 clicks to the client website.
Instagram stories drove the highest amount of entries to the clients giveaway (This was part of a larger campaign with other bloggers).
Client Commentary
We originally reached out to Justin and Erica for our Waterloo Whole30 campaign because of their Whole30 dedicated page, but we also loved that in addition to their food posts, they show the faces behind the camera and give their followers a glimpse into their personal lives. We strive to hire influencers like this because of the real connection they've created with their followers, which in turn builds trust. Their sponsored posts come off as less of a transaction and more of a "sneak peek" into something they love so much they just had to share.

Justin and Erica were wonderful to work with on this campaign – they followed campaign guidelines, submitted content in a timely matter, created content that was unique, fun, and engaging, and were always pleasant and easy to communicate with! They provided value to this campaign not only by creating great content, but also by engaging with their followers on their posts. Justin and Erica were so great at responding to follower questions and giving recommendations, which is vital when sharing a new product. We would absolutely work with them again!

Lauren Werner, Influencer Marketing Coordinator, VizSense
Looking for long term partnerships
Trust
Multiple blog posts and social shares about your brand enhances our ability to build trust in your brand with our audience. Repeated exposure helps us tell our audience why they should buy your amazing products!
Targeted
We've spent years developing our audience in the healthy eating niche. Our Paleo and Whole30 audience is always looking for brands that fit their dietary restrictions.
Exposure
People are busier and more distracted than ever these days, it takes repeated exposure for your brand to get noticed in the marketplace. With a long-term partnership, your brand gets targeted exposure to our growing audience over time via blog posts and multiple shares across our social media channels.
Evergreen
Blog posts live on our website permanently and therefore retain visibility for the long-term. With our targeted keywords and experience in SEO, we do everything we can to get our recipes to the top spot in Google search results.
Email
All of our recipe posts get sent directly to our growing email list, which we communicate with regularly. We put your brand right in a potential customers' inbox!
Pricing
We have a built in a discount in our package pricing to reflect our commitment to you long-term. The pricing is locked in for the duration of the commitment, even if our prices increase.