So I've heard of people making their own chicken stock before and it always sounded like a daunting task. Slaving over a hot stove and packaging up the hot broth had to be a huge hassle right? As it turns out, making homemade chicken stock is very easy and I'm very glad to have finally tried it. For a while we had a hard time finding chicken broth in the store that didn't have ingredients we couldn't pronounce but now we don't have to worry about that. Now we have about a gallon of good, homemade chicken stock in the freezer that we can pull out any time to use for soups, steaming veggies and adding flavor to any dish that calls for chicken broth. You can even just heat it up and drink it right out of a cup, it's that good. Plus, there's an added bonus – you can finally put that chicken carcass from dinner to good use rather than just throwing it away and wasting it.
Putting this together is really easy and just starts with the chicken carcass and whatever veggies you have on hand to help flavor the stock. I used celery, carrots, garlic, onion and some fresh herbs.
Next, just throw everything in a large stockpot, fill it with water to cover everything, and bring it to a boil.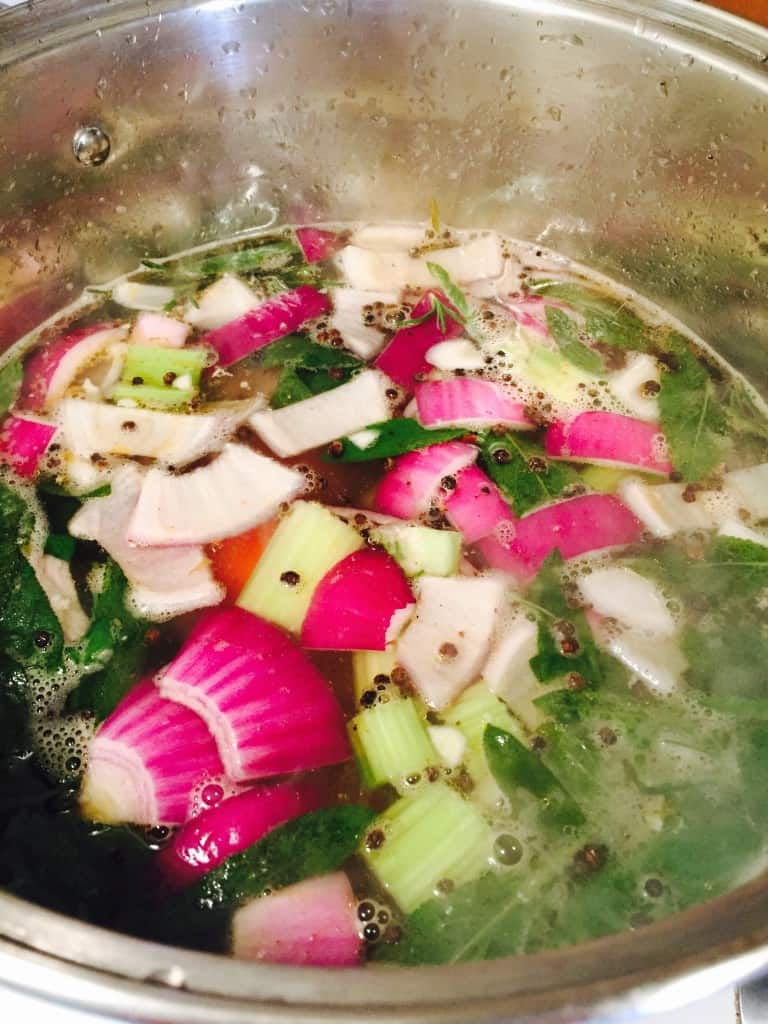 Simmer for at least an hour or as long as you want to break down the chicken and soak up all of the flavor. I simmered mine for almost 4 hours and it turned out great.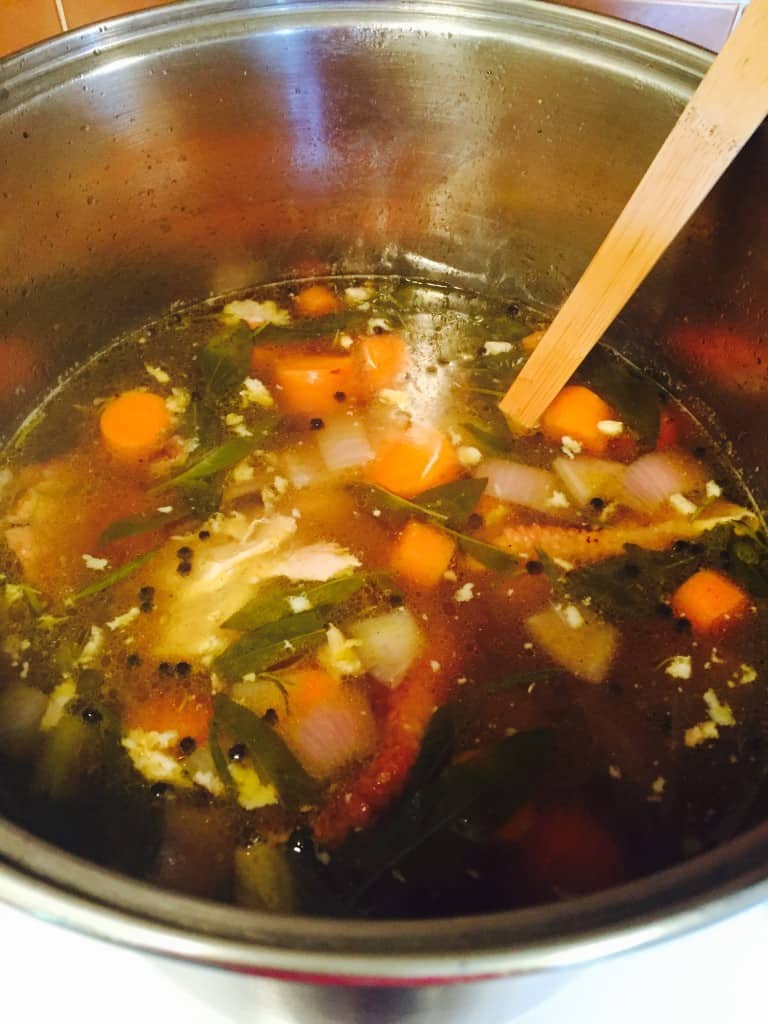 Just let it cool off and pour it in freezer bags for storing. I also saved some in a jar for the fridge for use within a week.
This is literally about 10 minutes of actual work for a bunch of good homemade chicken stock.
Enjoy.
---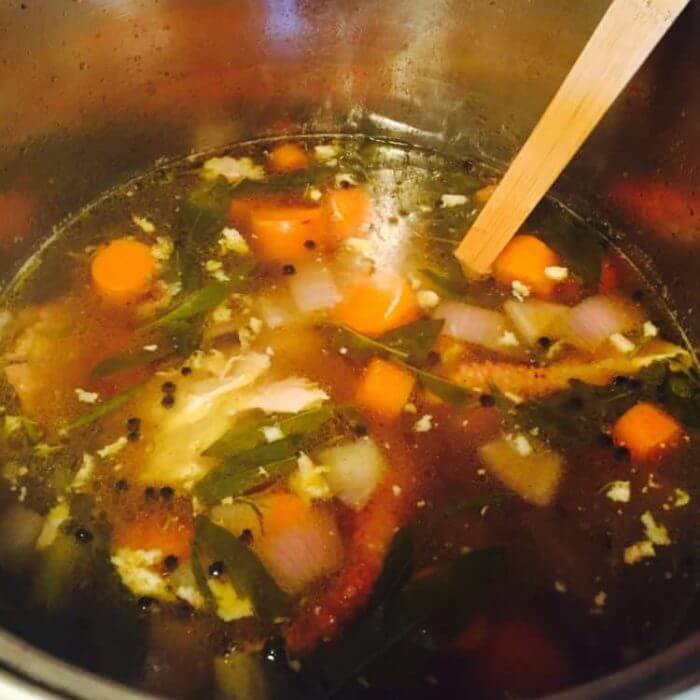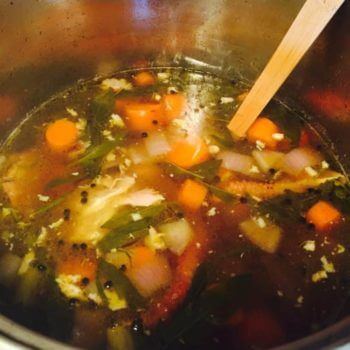 Get the Recipe:
HOMEMADE CHICKEN STOCK
This homemade chicken stock is very flavorful and easy to throw together in about 10 minutes. It can be used for soups, steaming veggies or flavoring.
Ingredients
1 chicken carcass
4-5 stalks of celery, - chopped
1 onion, - chopped
3-4 carrots, - chopped
1 clove of garlic, - peeled
2 tbsp whole black peppercorn
handful of fresh sage, oregano, thyme & rosemary, (or whatever herbs you have on hand)
1-1/2 gallons of water
salt, to taste
Instructions
Toss all of the ingredients into a large stockpot and fill it with water.

Heat the pot on high until it comes to a boil.

Reduce heat and simmer at least 1 hour, or up to 6 to get the full flavor of the veggies and bones in the broth.

Remove from heat and let it cool for handling.

Pour into freezer bags to store for later or keep it in the fridge for immediate use.