You already know that we are all about the make ahead breakfasts, so it is no shock to see that we've got another breakfast recipe. This bacon sweet potato frittata is great for making over the weekend to have on stand-by in the fridge. 
Bacon And Sweet Potatoes
This bacon sweet potato frittata is a savory-sweet combo that is always a good idea and honestly doesn't really get old either. It's hearty, filling and a great way to start your day. The best part is that when you make it ahead of time over the weekend, it will be sitting in your fridge ready to be re-heated during your busy work week.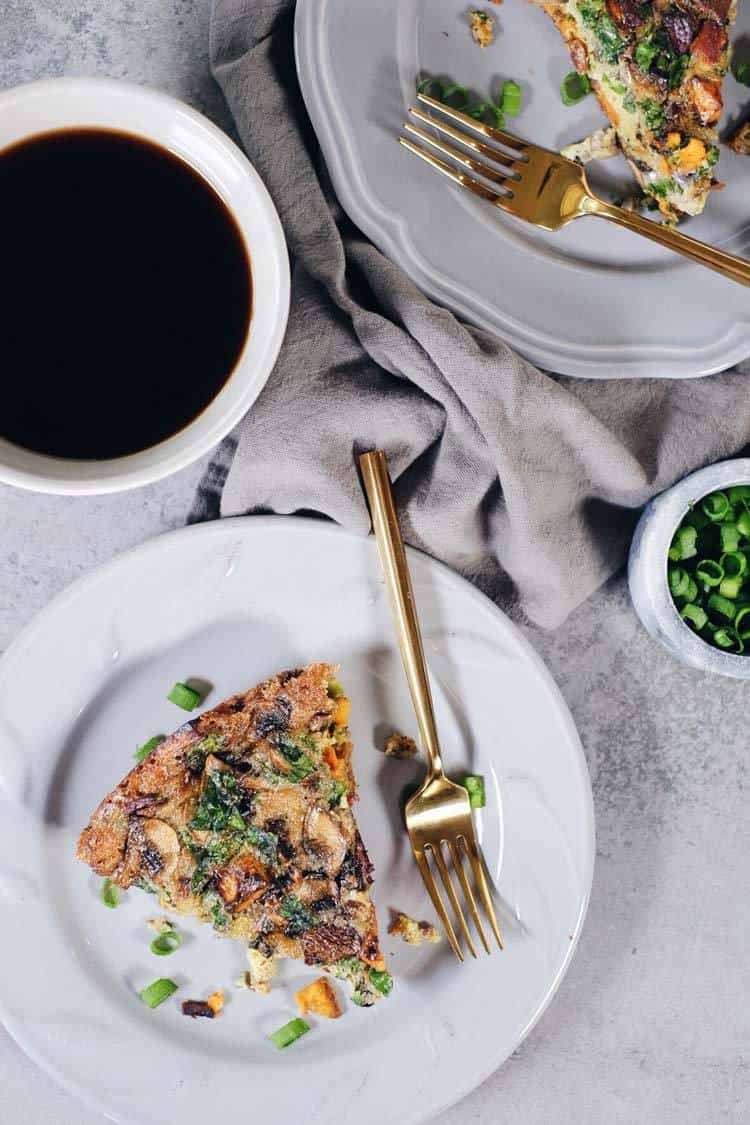 Simple And Easy
This recipe calls for all simple ingredients, nothing fancy or unusual. Just make sure you cube your sweet potatoes into small enough pieces, so they get tender roasting in the oven for 25-30 minutes. Seriously, then it's just cooking up the bacon while the potatoes roast, prepping a couple of veggies and putting it all together before it goes into the oven to finish cooking.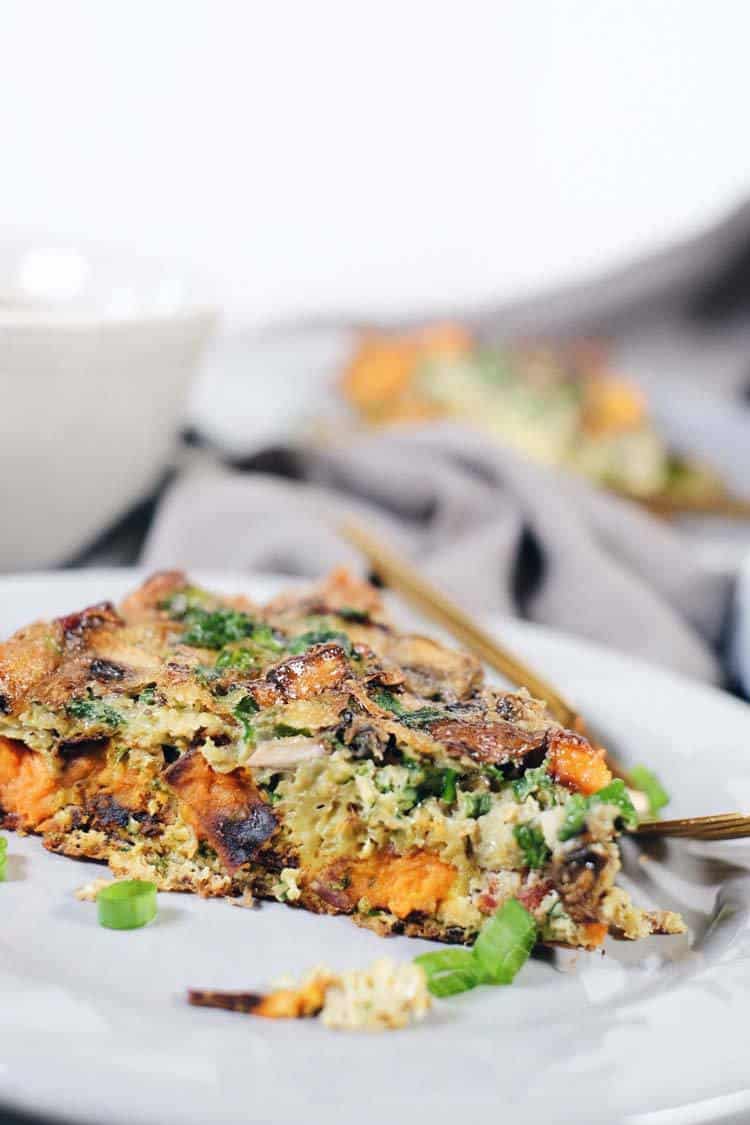 The Perfect Meal Prep
This is an easy recipe to add to your meal prep because you'll enjoy eating this bacon sweet potato frittata on repeat during the work week. It makes great leftovers and tastes just as good reheated as it does the day you make it.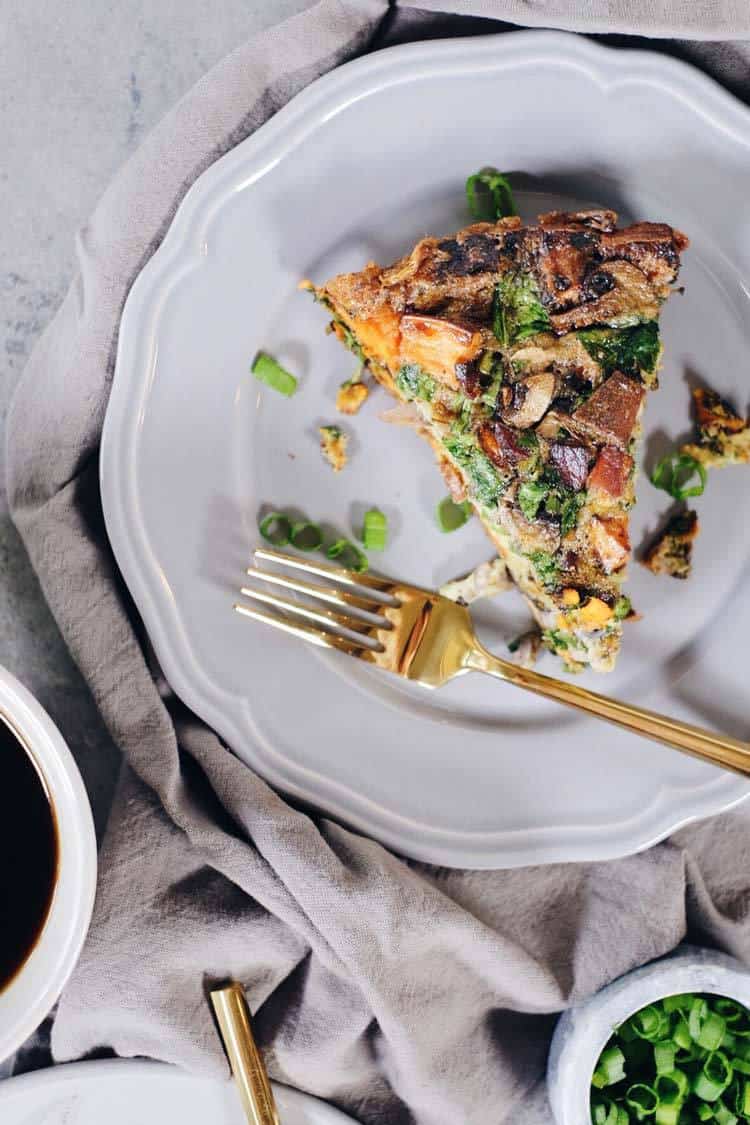 Make Ahead Meals And Meal Planning
We truly believe that with a little prep over the weekend, eating Paleo can be manageable and fun all week long. We recommend prepping a make ahead breakfast, a snack and a treat over the weekend to set yourself up for success. It makes it easy to make a healthy decision when you get hungry or are in a hurry.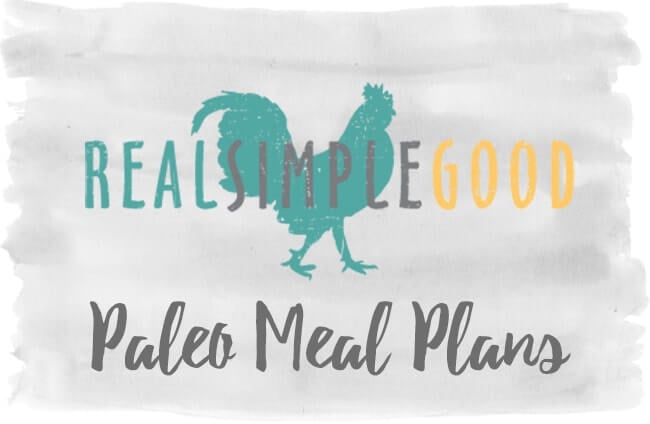 Our meal plan bundles are now available for sale! Let us do the planning and organizing for you! Here's what each weekly meal plan includes:
An organized grocery shopping list with all the ingredients you need for the meals
Recipes that include prep and cook steps to give you the flexibility to prep as much or as little in advance as you have time for
Learn more about RSG Meal Plans here
Your Turn To Make Our Bacon Sweet Potato Frittata
Go ahead and try this savory-sweet bacon sweet potato frittata and make it over the weekend. Then, see how you feel about breakfast during the work week when all you have to do is re-heat it. We think you will agree that make ahead breakfasts make life so much easier! Let us know how it goes by leaving a comment below. Also, take a photo and tag us on Instagram @realsimplegood, so we can check it out!
---
Get the Recipe:
Bacon Sweet Potato Frittata Recipe (Paleo + Whole30)
This Paleo and Whole30 compliant breakfast is perfect for making over the weekend to have on stand-by in the fridge during the week.
Ingredients
2 sweet potatoes, cut into small cubes
1 tbsp avocado oil
10 pieces bacon, diced
3 cups spinach, roughly chopped, (or sub other greens)
4 green onions, diced
3 cups mushrooms, diced
12 eggs
2 tsp sea salt, divided
1 tsp ground pepper
Instructions
Preheat oven to 400° Fahrenheit and line 1 large or 2 medium baking sheets with parchment paper.


Cut sweet potato into small cubes and spread them out on baking sheet. Drizzle with oil and season with about 1 tsp sea salt. Mix to coat and place in the oven to bake for 25-30 minutes, or until potatoes are tender.

While potatoes are cooking, dice bacon and place it in a large oven safe skillet over medium heat (use a large skillet, you will add all ingredients in the skillet later to cook in the oven). Cook bacon until it is just starting to get crispy. Remove and place on a paper towel lined plate. Reserve enough bacon fat in the bottom of the pan to coat.

Chop spinach, green onions and mushrooms.

Whisk eggs together in a large bowl. Add in spinach, green onions, mushrooms, bacon and 1 tsp each of salt and pepper. When the potatoes are finished, turn the oven down to 375 degrees Fahrenheit and place potatoes in the bowl. Mix everything together.

Now, heat the skillet you cooked the bacon in over medium heat and pour the egg mixture in. Let it cook for 2-3 minutes until bottom has cooked slightly.

Transfer to the oven and cook for an additional 20-25 minutes, or until the eggs are cooked through. Cooking time will depend on the size of the skillet, so check it after 15 minutes and remove once the eggs are set in the middle. Remove from the oven, cut into pieces and serve.