Justin's Story
Hello! Thanks for stopping by to learn a little more about me.
I'm Justin Winn, the co-creator of Real Simple Good.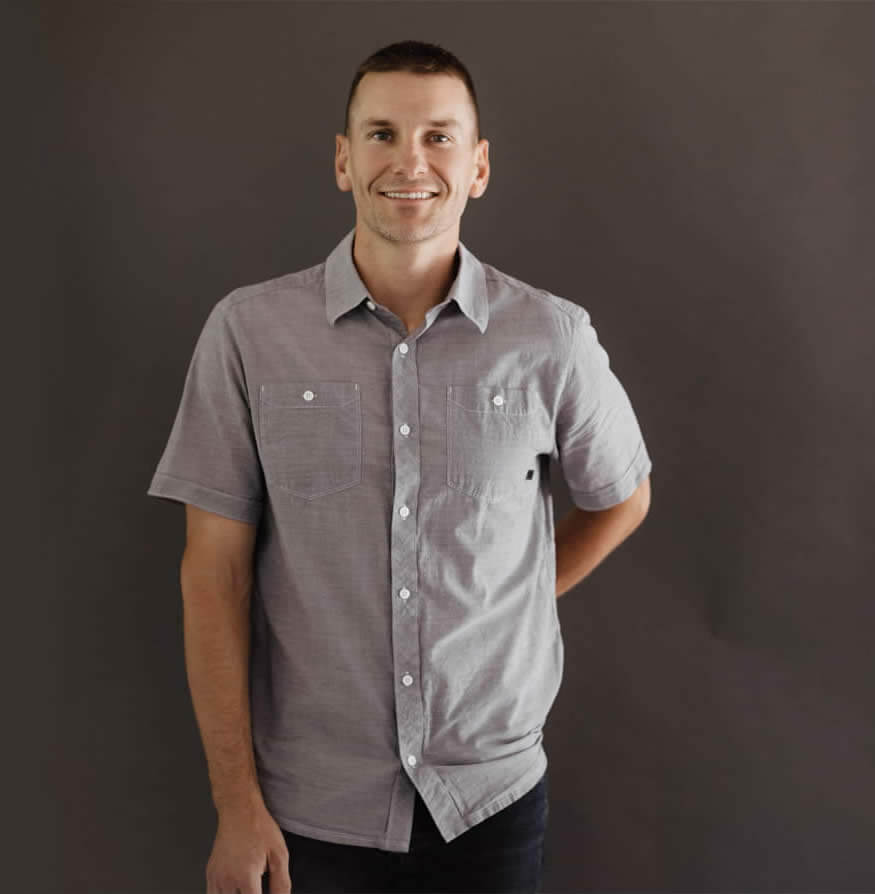 My Background
I have always loved food and cooking, I've been around it my whole life. My Mom was an expert home cook who always put scratch made meals on the table for our family of 5 growing up.
We grew up on a small farm in rural Oregon – surrounded by green grass, an enormous garden, cows, chickens and sometimes pigs. This rural upbringing taught me to value eating real, minimally processed food that came from the land we grew up on.
My first job was in a restaurant washing dishes and eventually cooking at a small cafe. I held various positions in the food service industry throughout high school and college.
The Gritty Details
After going to college for accounting and becoming a CPA, I worked in the accounting/finance industry for 10 years.
However, I knew this stable job and corporate environment wasn't for me and I eventually found myself at a crossroads.
In the span of three years I got smacked around by life. I lost my dad to a heart attack. I got married and it ended in a divorce.
These big life events forced me to examine the path I was on and it always came back to one thing – food.
Starting Over
Around this same time I was trying a new way of eating – Paleo. I connected with the basic philosophy of this way of eating which is basically to eat real, unprocessed food.
I started making all of my meals at home and trying new recipes and ingredients. I immediately re-connected with my love of cooking food, spending time in the kitchen, and trying new things.
This quickly led to Erica and I deciding to start Real Simple Good and I dove into it with the thought in the back of my mind that we could eventually turn it into our own business.
The Here and Now
Today, I enjoy creating new, original recipes and content for Real Simple Good. I'm proud to say that I've created healthy recipes that thousands of home cooks have made in their own kitchen.
I've spent countless hours in the kitchen learning all about cooking and how to turn real food ingredients into delicious meals that everyone will enjoy.
Some of my most popular recipe creations are:
I love creating healthy comfort food recipes and meals for every cooking device and style – one pan meals, meal prep, air fryer, instant pot, slow cooker and grilling.
It is my hope that our recipes challenge the idea that healthy food = boring. Our recipes will show you that eating healthy doesn't have to be complicated.
With a focus on real food, we share simple recipes that actually taste good.