More muffins. Yep. I love them! I've been inspired this summer by the abundance of berries and fresh produce in our garden, and who doesn't love sneaking a little extra green goodness into your food?!
I wanted so badly to use our fresh blueberries in this recipe, but I have yet to master a muffin with fresh or frozen blueberries. They just end up mushy and get tossed in the garbage. What a waste! So…I got a little creative for this one. Dried blueberries were my first thought, but then at the store I couldn't find any that didn't have sugar added to them. So, I stumbled upon the freeze dried blueberries at Trader Joe's and they are just blueberries. SCORE! I ended up soaking them in water for about 5 minutes and then drained and set them aside for later. They came out just right in the muffins! These paleo blueberry lemon zucchini muffins are quick to throw together and only require one mixing bowl, so the cleanup isn't too bad either. Love that!
Give these a try! They are a little sweet with a hint of lemon, and the zucchini keeps the muffin (dare I say it?!?!)…moist. I despise that word, but it is fitting. Whip these up, and enjoy a refreshing and healthy remake of your usual blueberry muffins.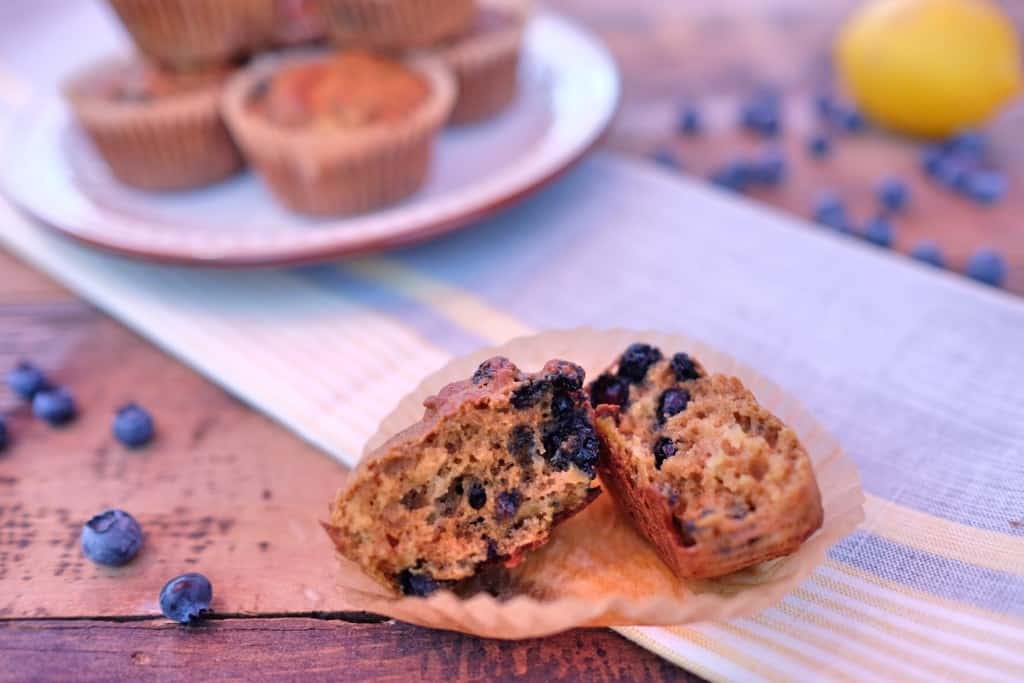 If you try out this recipe, let us know what you think by leaving a comment below and adding a rating. Also, take a picture and tag it on Instagram #realsimplegood so we can check it out!
---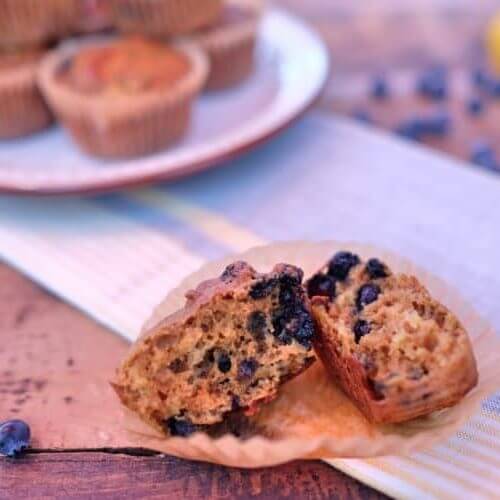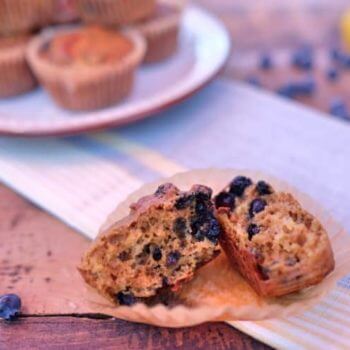 Get the Recipe:
BLUEBERRY LEMON ZUCCHINI MUFFINS
Ingredients
4 eggs
1/2 cup coconut sugar
1 tsp vanilla
2 tbsp grassfed butter or ghee, melted, (or coconut oil for dairy free)
1/2 cup zucchini, - grated
1 lemon, - zest and juice
1/2 cup tapioca four
1/2 cup coconut flour
1 tsp baking soda
pinch salt
1 cup freeze dried blueberries, - soaked in water for 5 minutes and then drained
Instructions
Preheat your oven to 350 degrees.

Line a muffin tin with silicone or paper liners.

In a large mixing bowl, whisk the eggs and coconut sugar until smooth.

Add in the rest of the wet ingredients, including the lemon zest and grated zucchini, and continue whisking until everything is combined.

Next, add the dry ingredients and mix until a batter forms.

Fold in the blueberries.

Fill the muffin liners about 2/3 of the way.

Bake in the oven for about 18 minutes. A toothpick will come out clean when they are done baking.