These paleo hash browns are the key piece you are missing to make a classic breakfast on the paleo diet. There is nothing that defines the all american breakfast like a couple of eggs over easy, a side of bacon or sausage and some hash browns. How do you make paleo hash browns without potatoes you ask? Green plantains do just the trick as a starchy substitute and they fry up crisp and delicious just like regular potato hash browns.
Just start with some nice and green plantains. If you use ripe plantains, the will get mushy and sweeter tasting so pick up the greenest you can find. You can peel and grate them just like a normal potato. To peel them I slice down the sides of the plantain peel a few times lengthwise (just the peel, don't go too deep). The peel will then come off pretty easily in sections.
These fry up quickly in some avocado oil and develop a little bit of crunch on the outer layer….perfect.

Serve this crispy breakfast side with some eggs and sausage for a classic breakfast.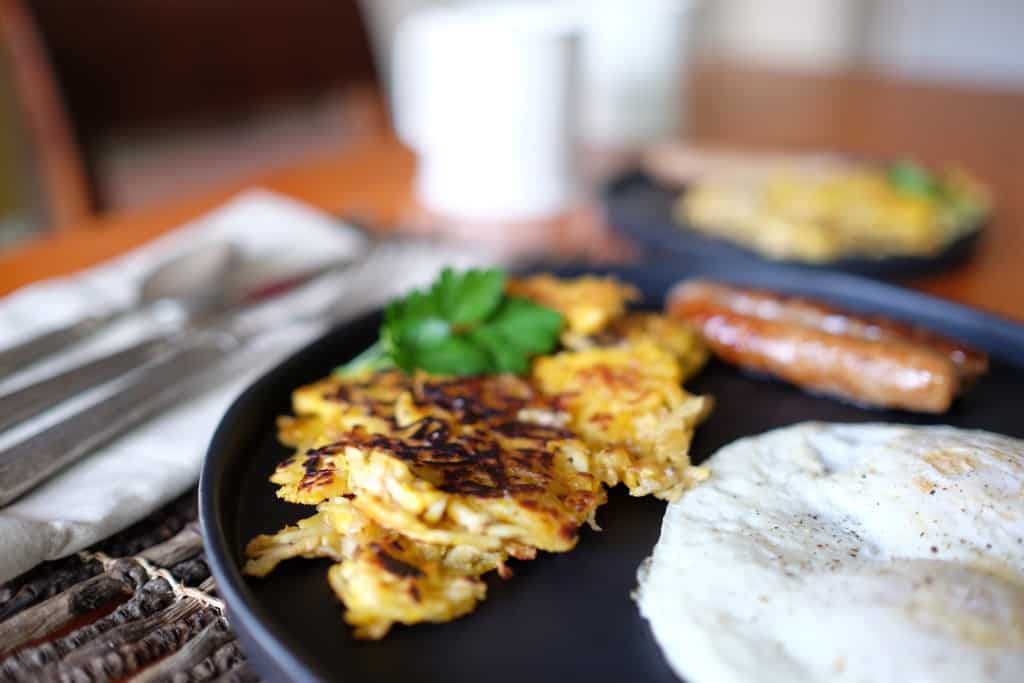 ---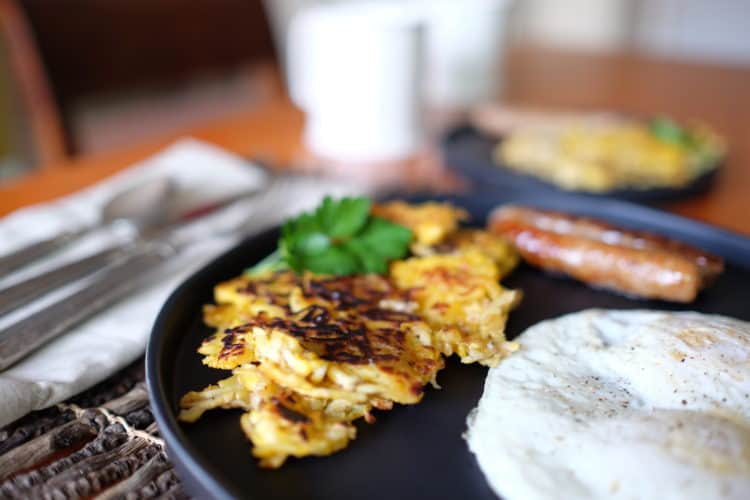 PALEO HASH BROWNS
Print Recipe
Rate Recipe
Ingredients
2

green plantains

2-3

Tbsp

avocado oil

Salt & pepper to taste
Instructions
Start by peeling your plantains and shredding them with a grater for a classic hash brown.

Heat a skillet over medium high heat and add your avocado oil.

When the pan is good and hot, toss in the shredded plantains and spread them out in a thin layer. Add salt and pepper to your tasting and cook on one side about 5-7 minutes, until the plantains have developed a golden brown crust and slide around easily in the pan.

Use a spatula to flip the hash browns over to the other side. Season with salt and pepper to taste on this side and cook another 5-7 minutes.

Serve and enjoy these great paleo hash browns.