Bacon makes lots of things better. It's just a fact. However, in this case, it would just be too thick and messy, and the bacon would need longer to cook than the asparagus. Good news…bacon has a close friend named prosciutto, and it's perfect for this easy, yet impressive side dish!
This is seriously crazy easy and is a tasty side with seafood or chicken or even a great appetizer.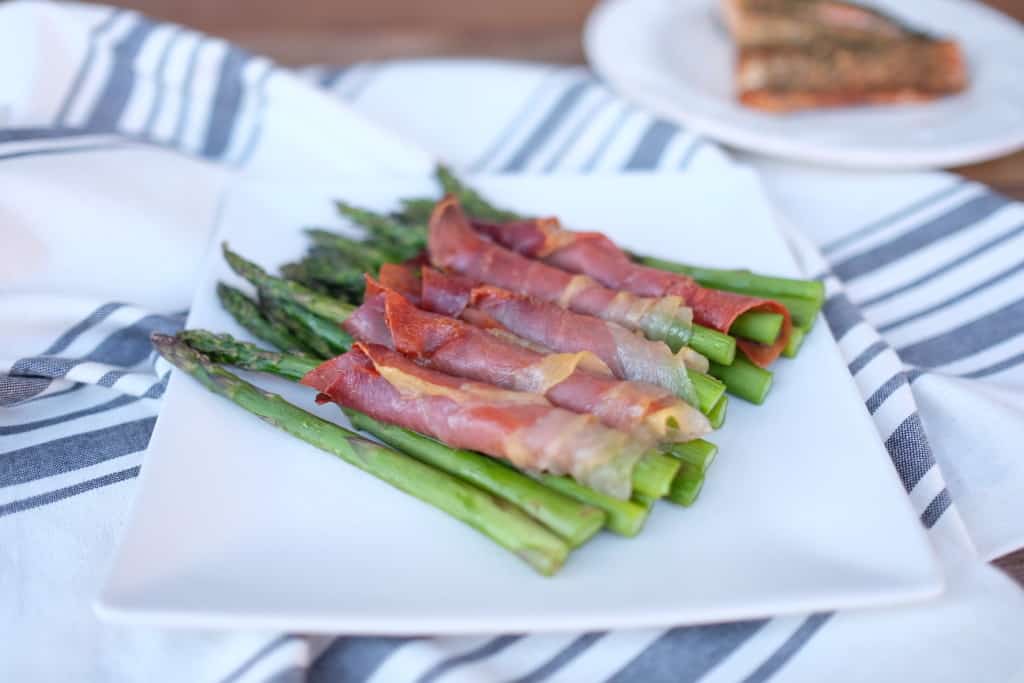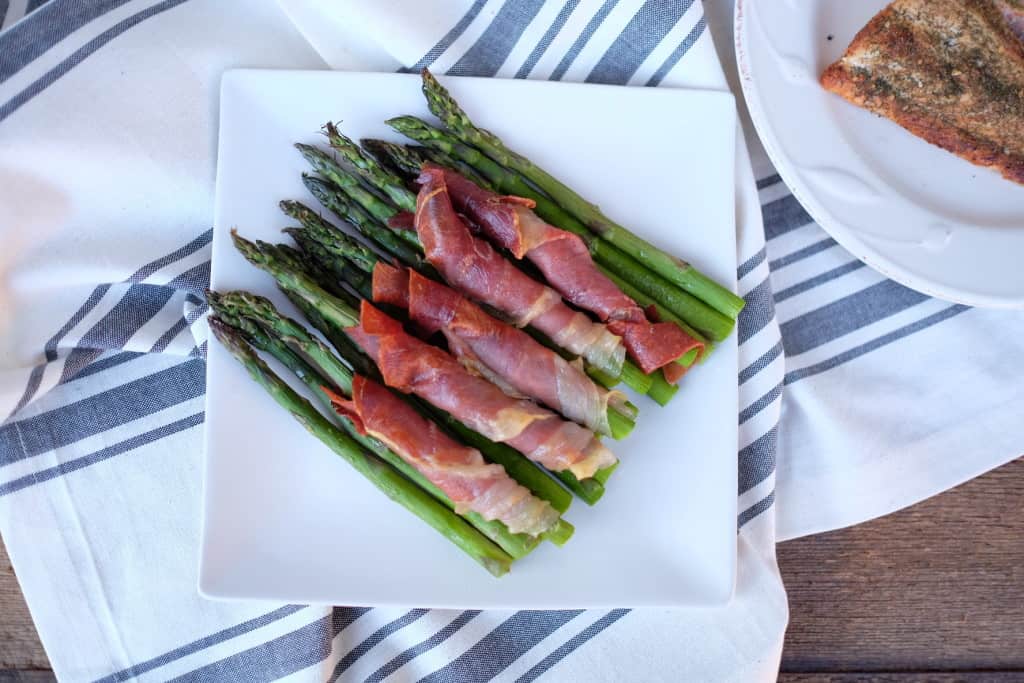 Enjoy the crispy, salty goodness with your greens.
---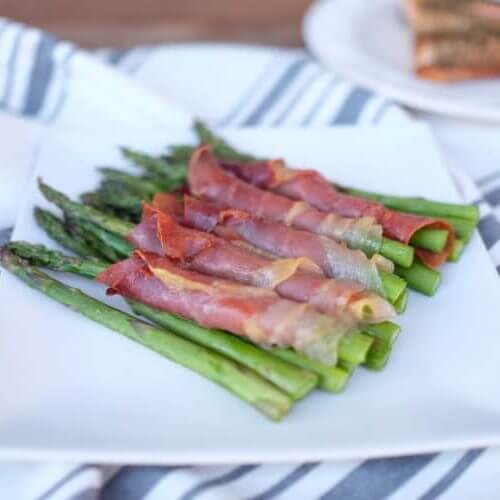 Get the Recipe:
PROSCIUTTO WRAPPED ASPARAGUS
Ingredients
1 bunch of asparagus
1 package of prosciutto
Salt and Pepper
Instructions
Turn your oven on to broil.

Line a baking sheet with foil because it makes the cleanup a breeze.

Prepare your asparagus by snapping or cutting the ends off. I read somewhere they naturally snap off at just the right spot, but I'm usually a little impatient to do each one individually, so I snap a couple and then use their length as a guide for where to cut the rest.

Wrap your spears of asparagus with the prosciutto. Not every spear needs to be wrapped. In fact, it's nice to have some naked spears so your side dish is more balanced and not every bite is super salty.

Place the wrapped and naked spears on your baking sheet.

Season with salt and pepper to taste (the naked guys are really the only ones that will need a little salt if you'd like),

Place in the oven and broil for about 8 minutes. You'll know they're done when the edges of the prosciutto look a little crispy.

Serve and enjoy!