If you've done a Whole30, it's likely that at some point you got tired of eating eggs for breakfast (or lunch or dinner). Of the many challenges of doing a Whole30, finding some variety in breakfasts, especially Whole30 breakfasts without eggs, is a common one.
Speaking of challenges, how about making your Whole30 a lot easier?
We know that finding recipes, planning meals and creating shopping lists each week for the Whole30 can be very painful and time consuming. Don't want to do all that? Ok, we've already done the work for you. We have created a complete Whole30 meal plan with all the recipes and shopping lists for those of you looking for an organized plan to use during your Whole30. The meal plan is designed to serve two people and is delivered weekly to your inbox. Just sign up below and we'll send you the first week's meal plan right away.
Send me a FREE  Whole30 meal plan
The meal plan does include egg casseroles and other breakfasts with eggs, but those recipes could easily be substituted for some of the egg-free options in the list below if needed. You can read more about the meal plan and see the full meal plan recipe listing in our Whole30 Meal Plan post here. We hope you give our meal plan a try, it should save you a ton of time during your Whole30!
30 whole30 breakfasts without eggs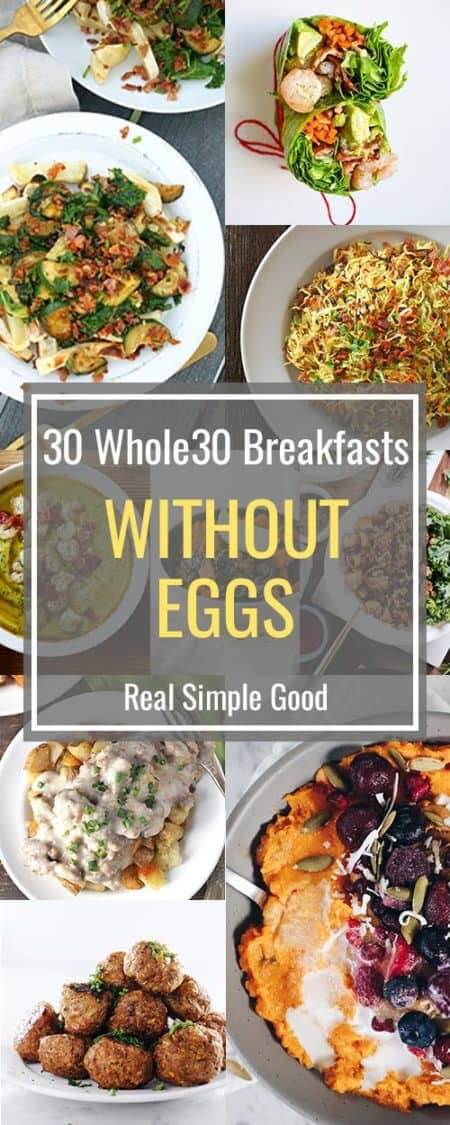 Now – On to the list! If you are egg-allergic, egg-sensitive or just plain old tired of eggs, we've got some fresh options for you with this roundup of 30 Whole30 breakfasts without eggs.
1. BUTTERNUT BREAKFAST MEATBALLS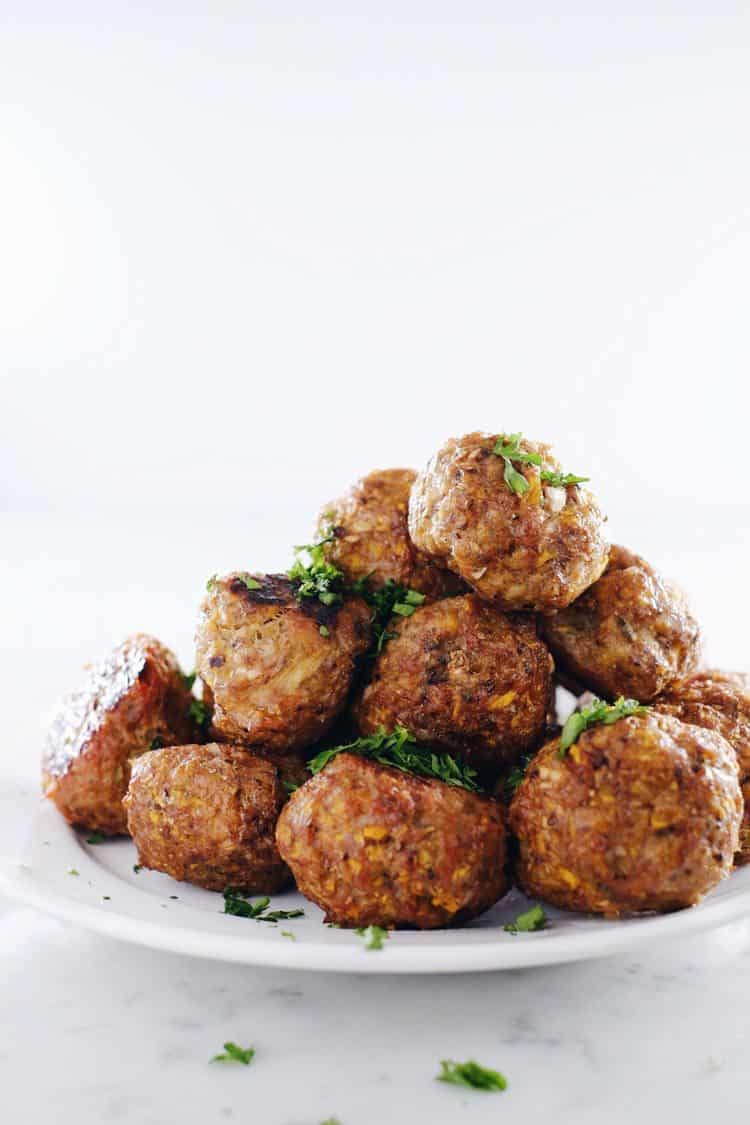 Real Simple Good / via realsimpelgood.com
2. BREAKFAST FRIES WITH BACON-CHIVE CRUMBLE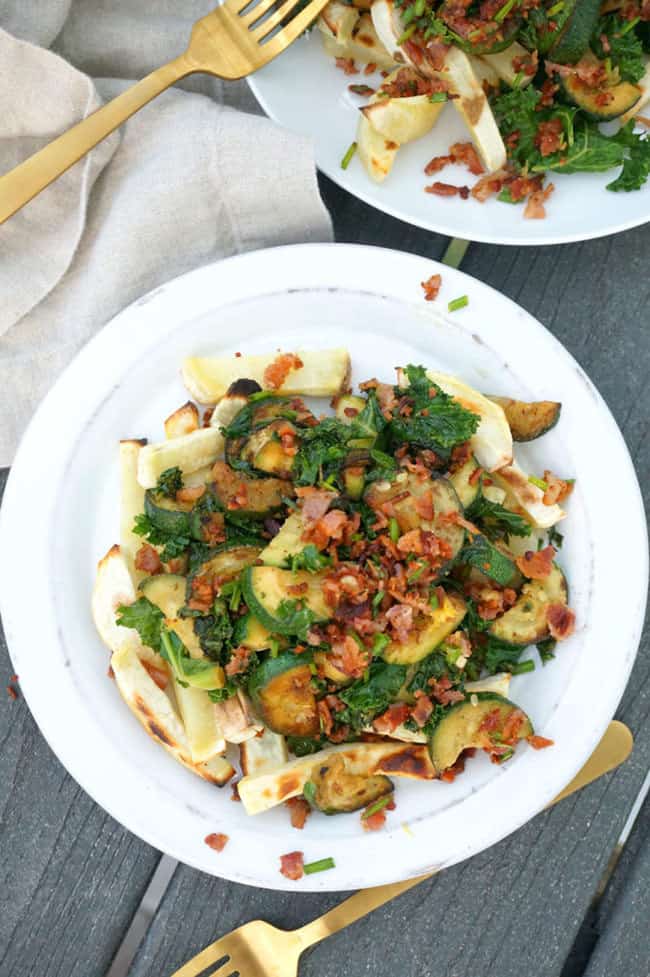 Autoimmune Wellness / via autoimmunewellness.com
3. CHICKEN & APPLE SAUSAGE SWEET POTATO HASH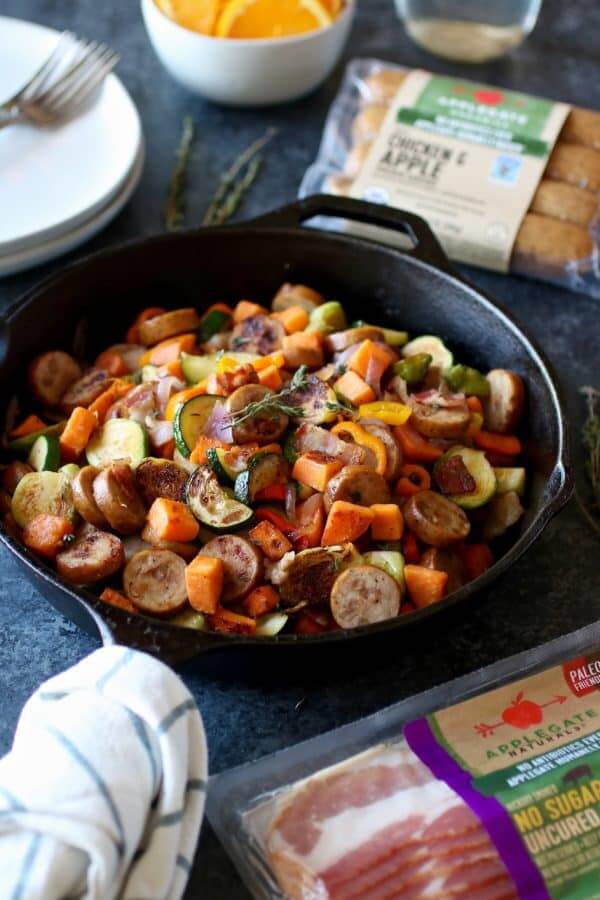 The Real Food Dietitians / via therealfoodrds.com
4. CHICKEN AND PLANTAIN BREAKFAST BOWLS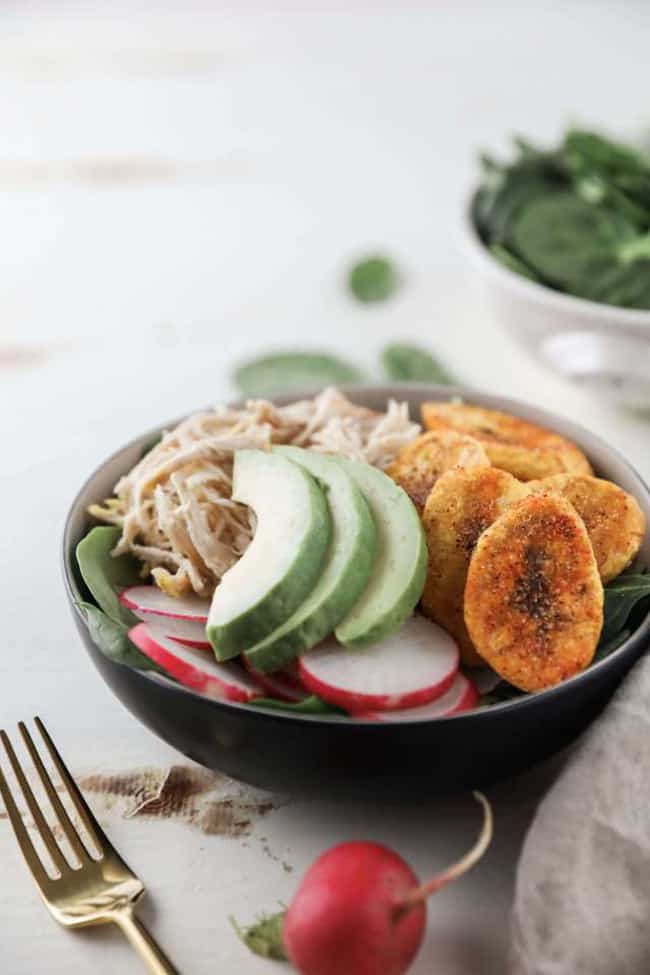 Jessi's Kitchen via jessiskitchen.com
5. SHRIMP AND BACON BREAKFAST WRAP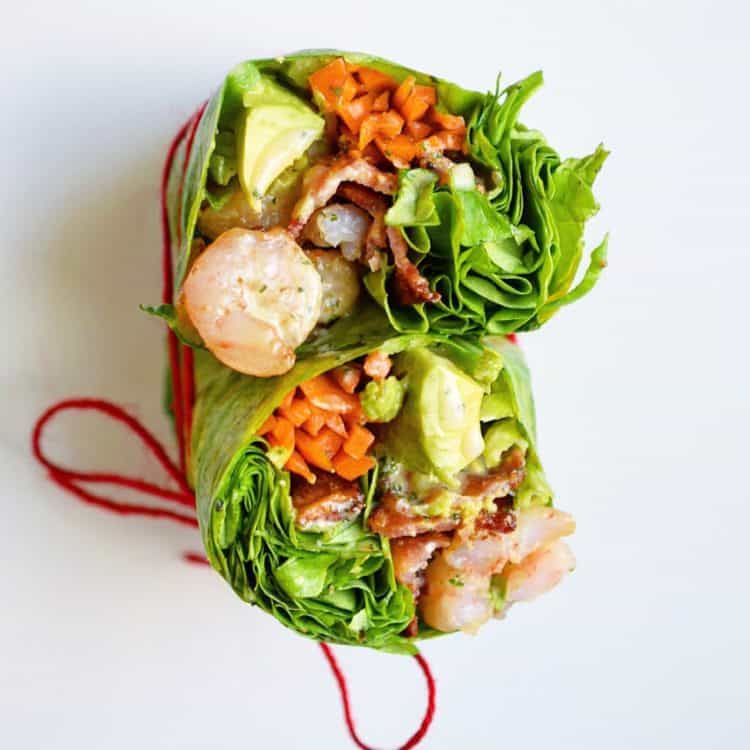 The Castaway Kitchen via thecastawaykitchen.com
6. SIMPLE SWEET POTATO PORRIDGE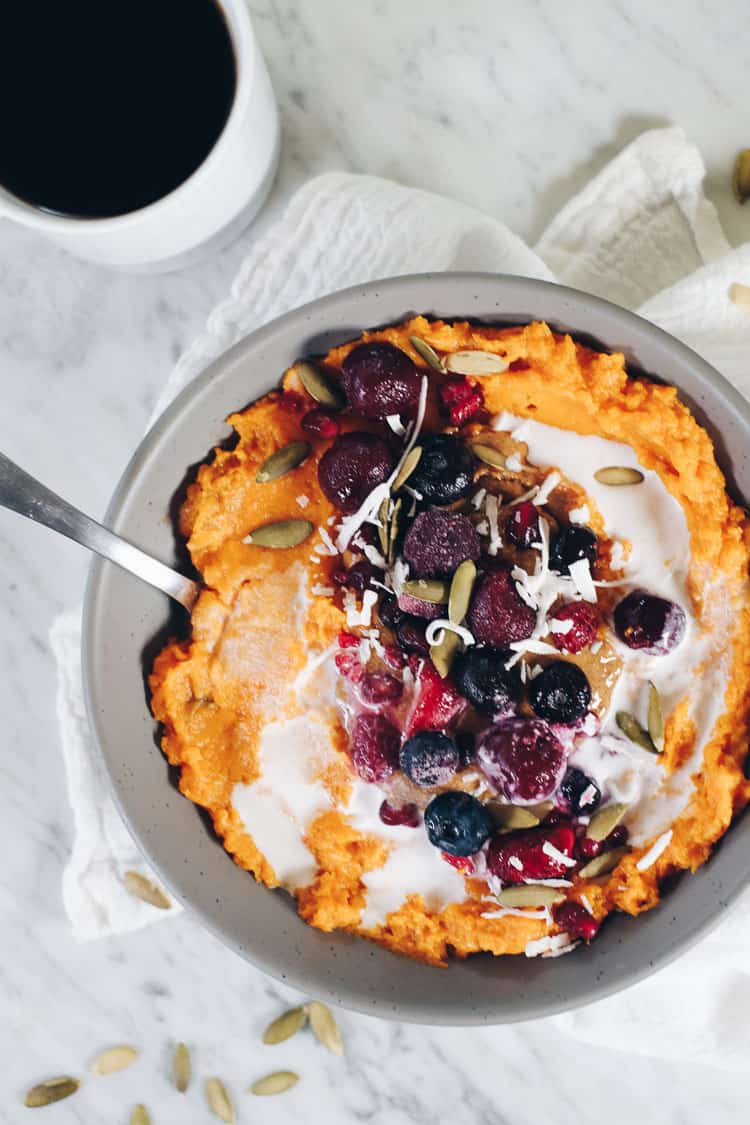 Real Simple Good via realsimplegood.com
7. MAKE AHEAD BREAKFAST SANDWICH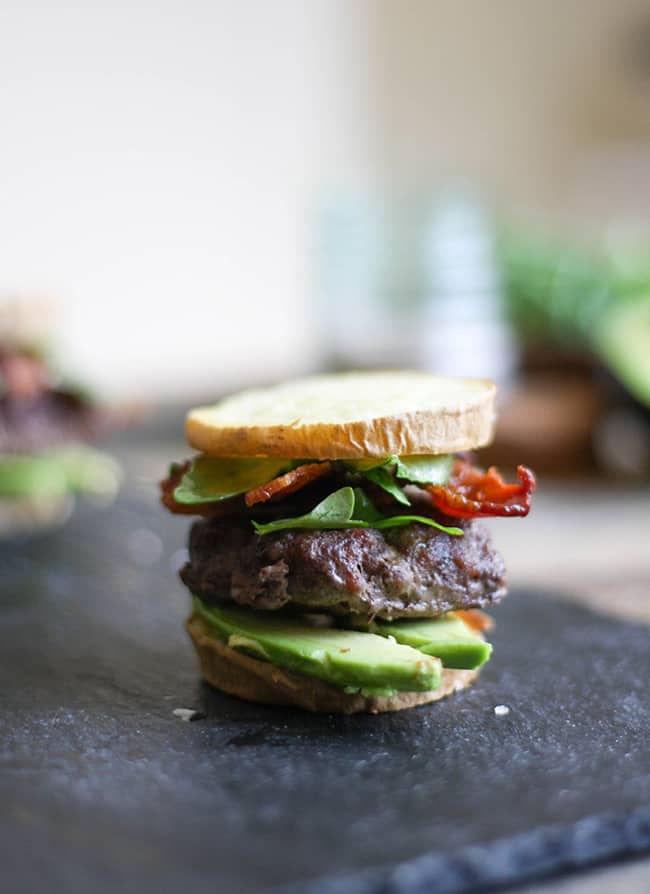 Grass Fed Salsa via grassfedsalsa.com
8. TURKEY APPLE BREAKFAST HASH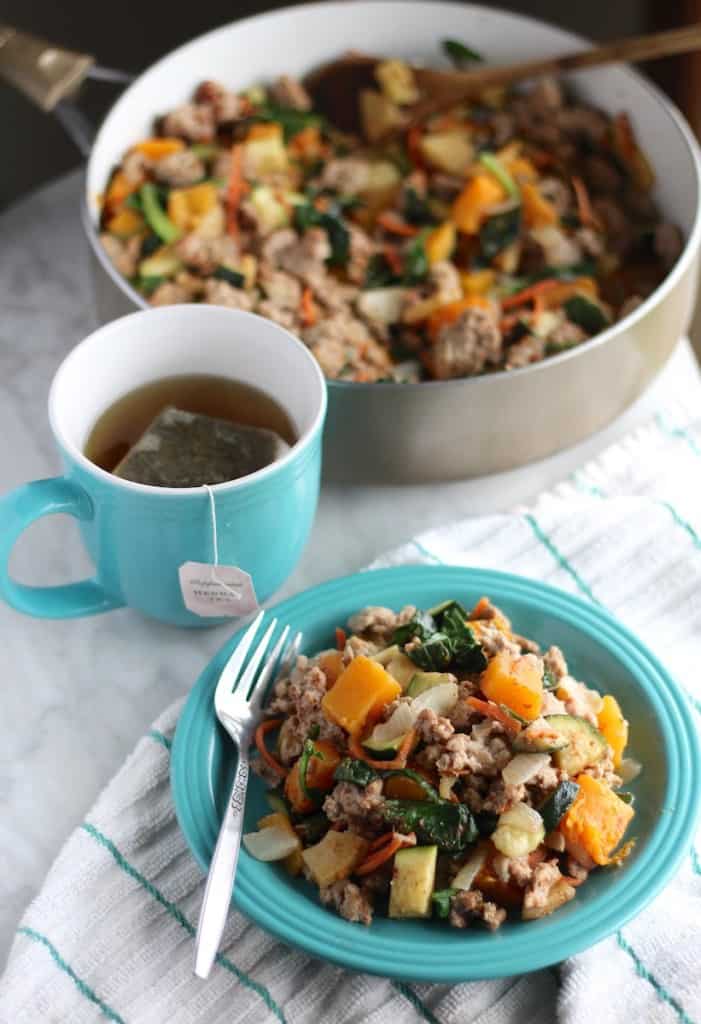 Fed and Fulfilled via fedandfulfilled.com
9. OVEN BAKED SWEET POTATO TOAST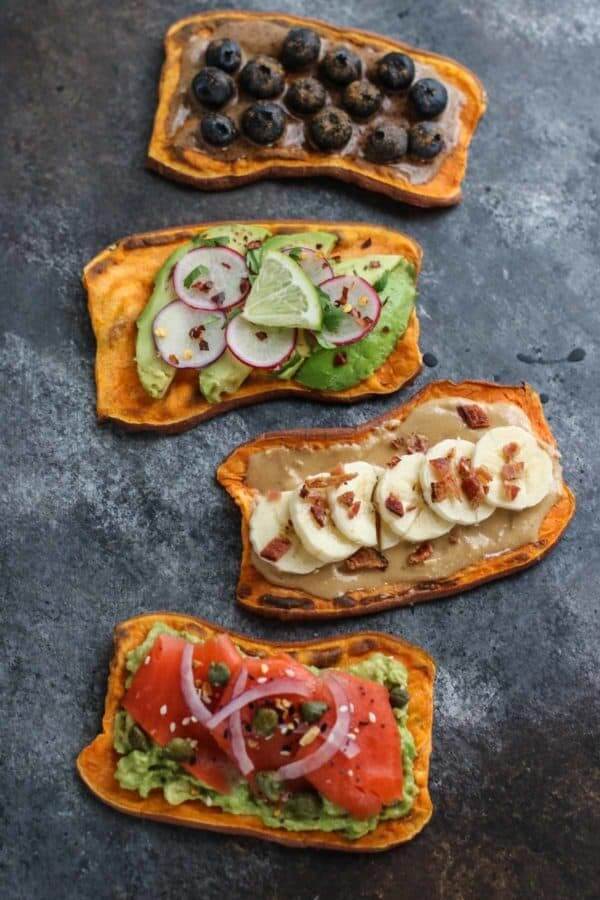 The Real Food Dietitians via therealfoodrds.com
10. ROSEMARY, SAUSAGE AND SWEET POTATO HASH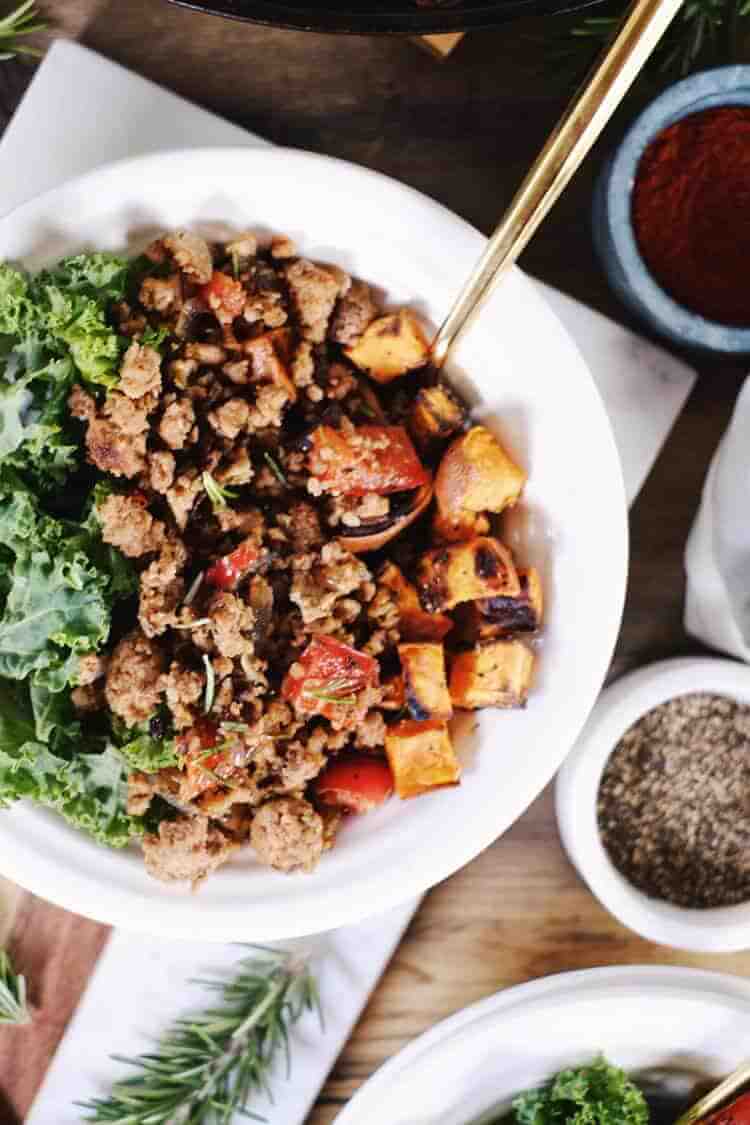 Real Simple Good via realsimplegood.com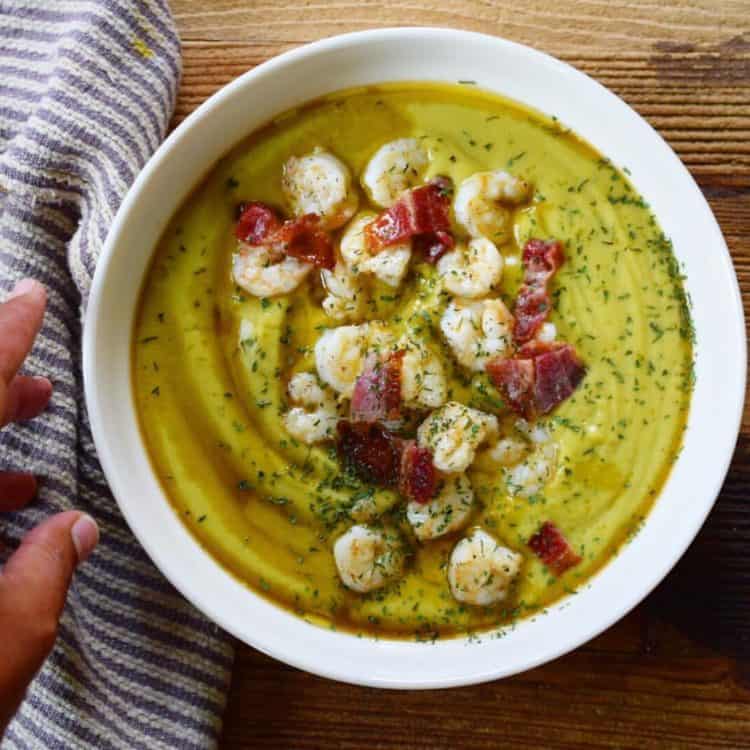 The Castaway Kitchen via thecastawaykitchen.com
12. MOROCCAN BREAKFAST SKILLET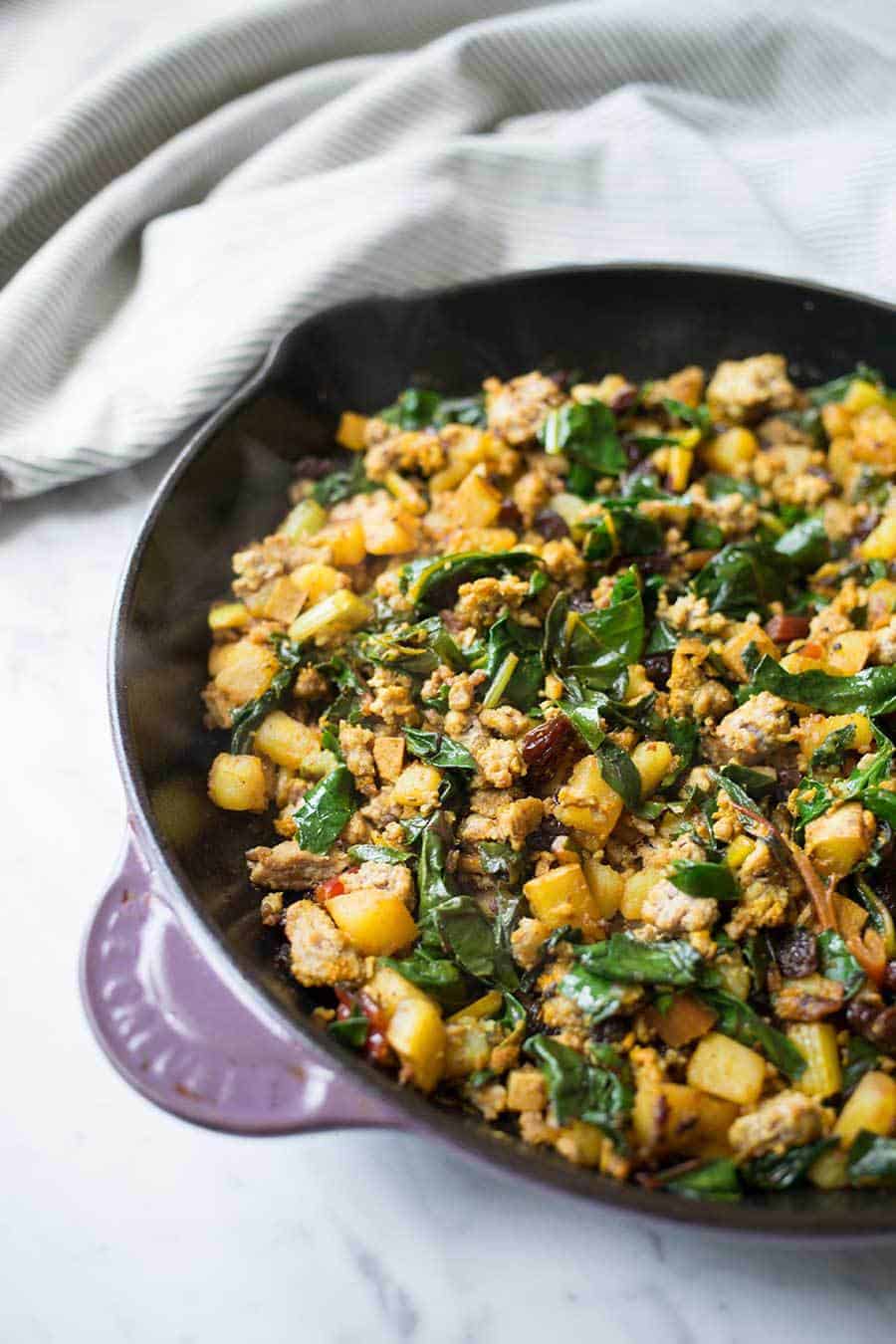 Autoimmune Wellness via autoimmunewellness.com
13. CHICKEN ASPARAGUS AND PLANTAIN BREAKFAST BALANCE BOWL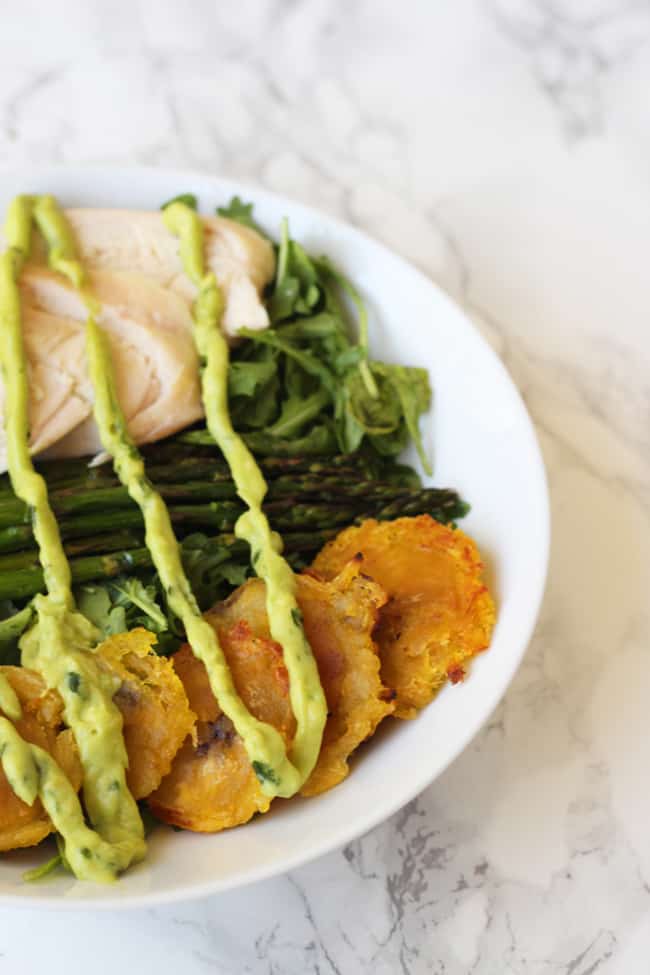 Unbound Wellness via unboundwellness.com
14. APRICOT FIG BREAKFAST SALAD
Anya's Eats via anyaseats.com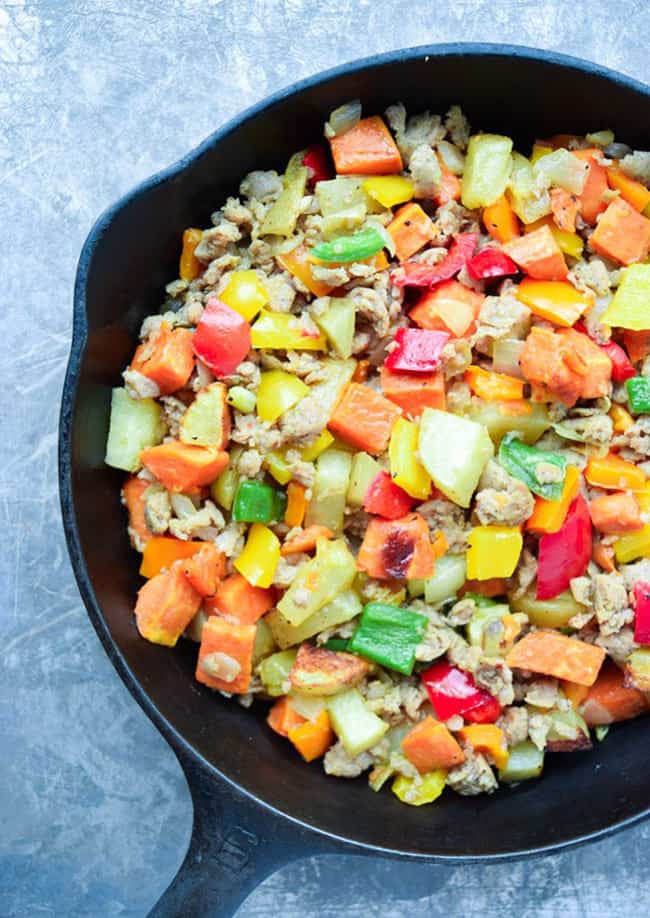 Tastythin via tastythin.com
16. SAUSAGE GRAVY AND POTATOES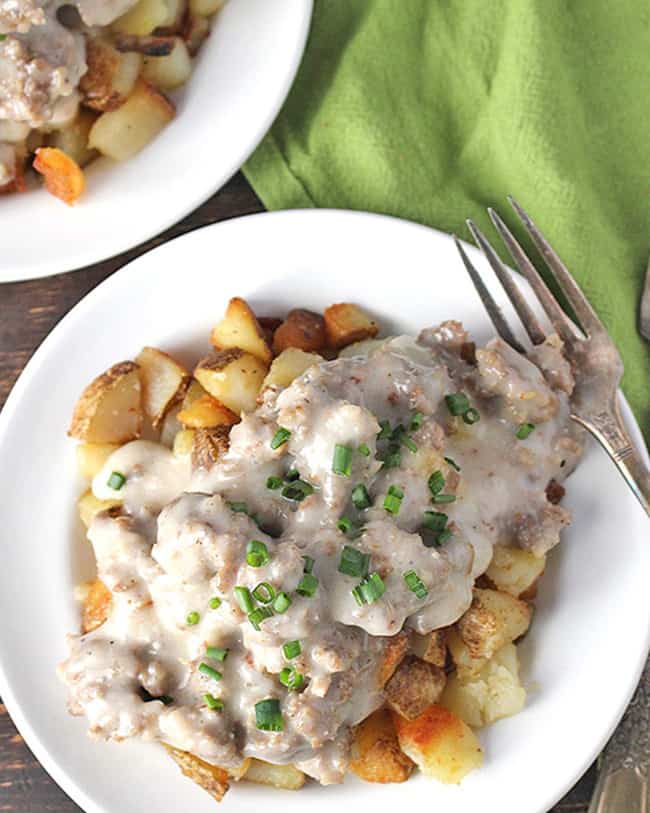 Jay's Baking Me Crazy via jaysbakingmecrazy.com
17. BALSAMIC GROUND TURKEY AND APPLE BREAKFAST HASH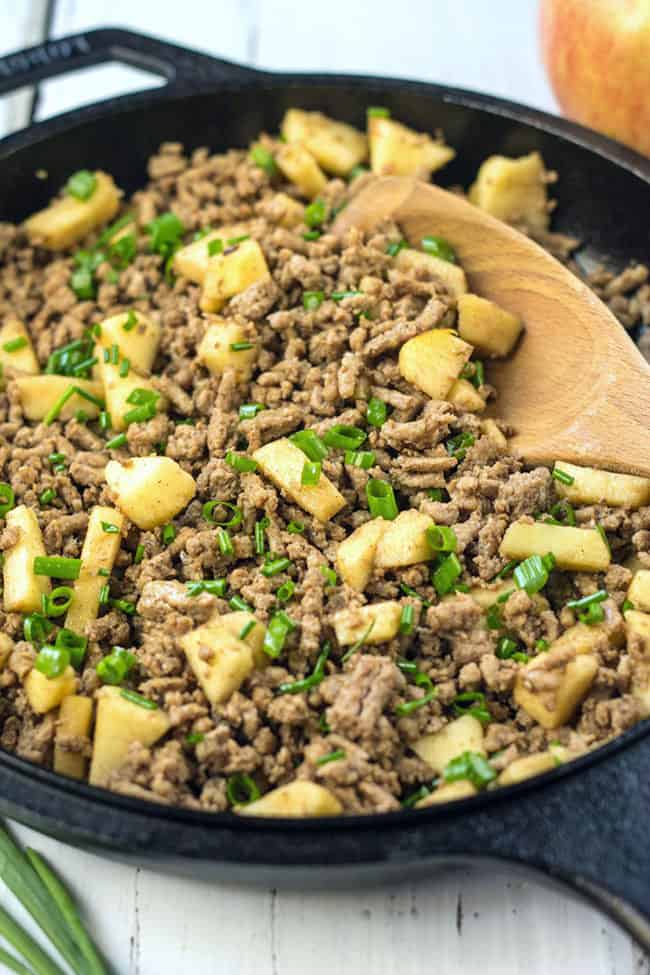 Physical Kitchness via physicalkitchness.com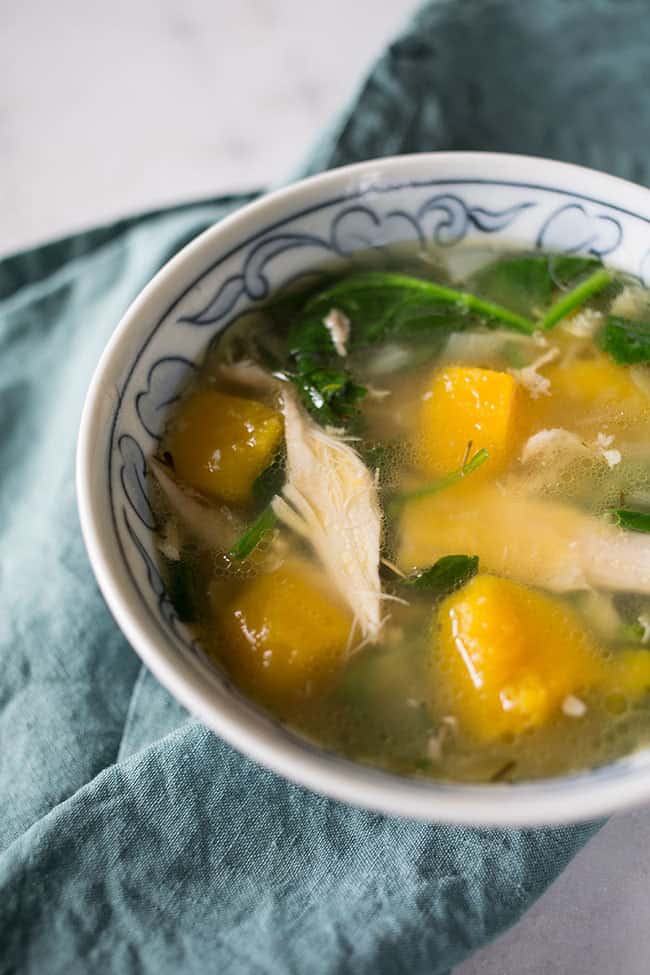 Autoimmune Wellness via autoimmunewellness.com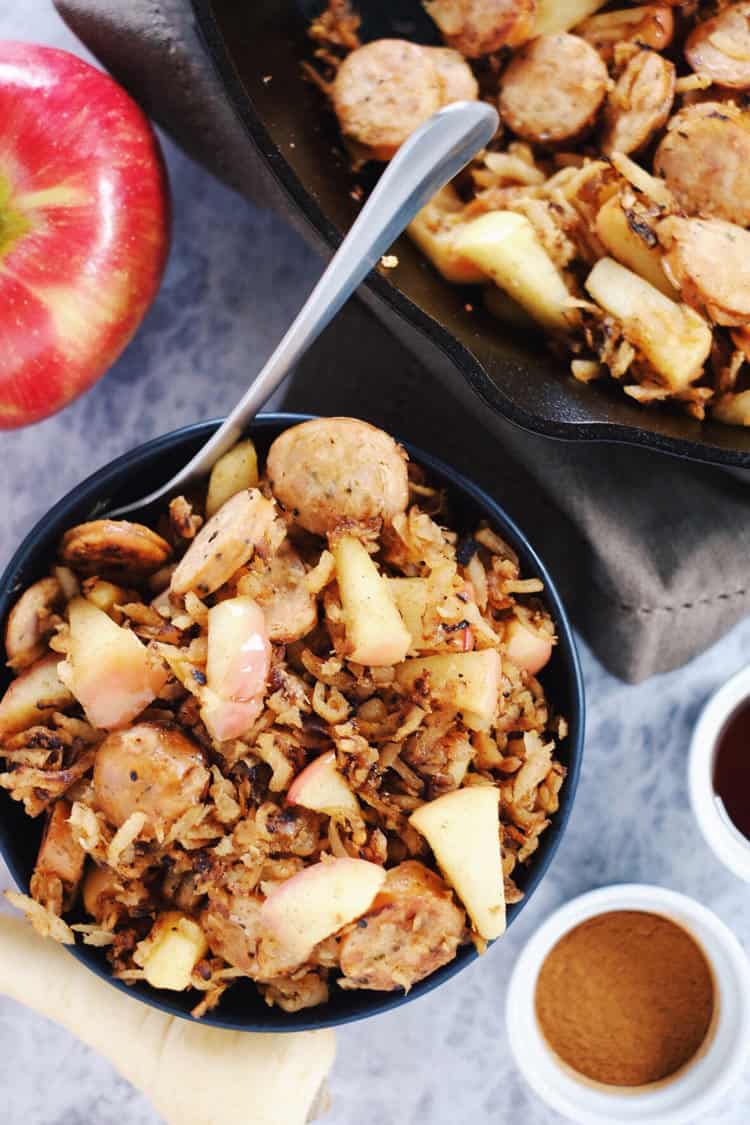 Real Simple Good via realsimplegood.com
20. CRISPY SWOODLES WITH BACON
Nom Nom Paleo via nomnompaleo.com
21. BUTTERNUT SQUASH BREAKFAST SAUSAGE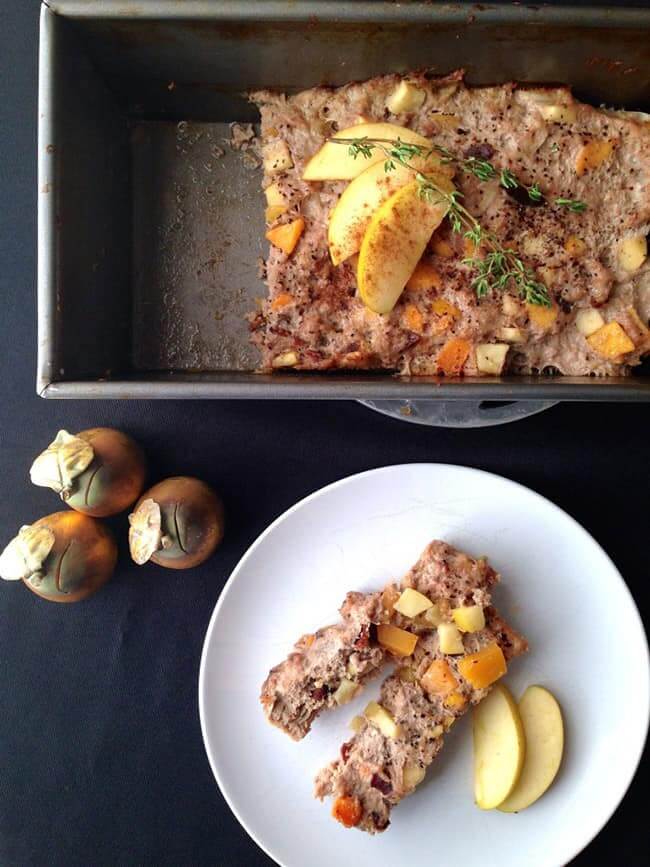 Real Food with Dana via realfoodwithdana.com
22. GROUND BEEF AND PLANTAIN BOWLS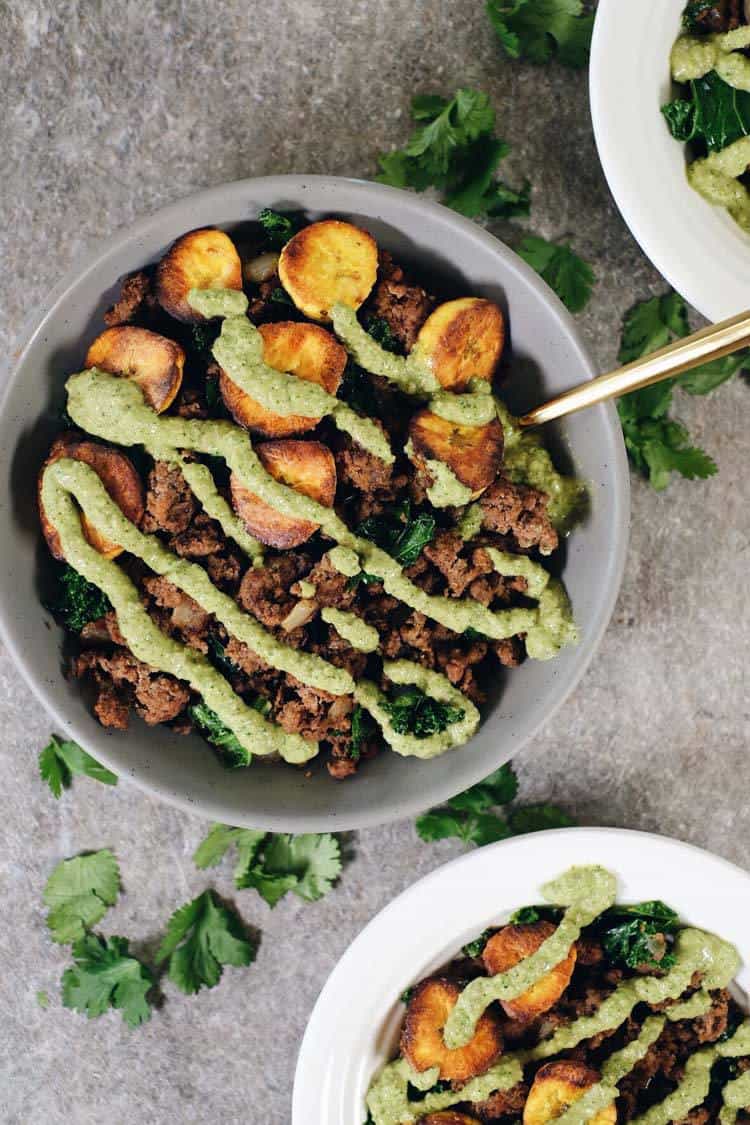 Real Simple Good via realsimplegood.com
23. CHICKEN AND SWEET POTATO BREAKFAST BOWL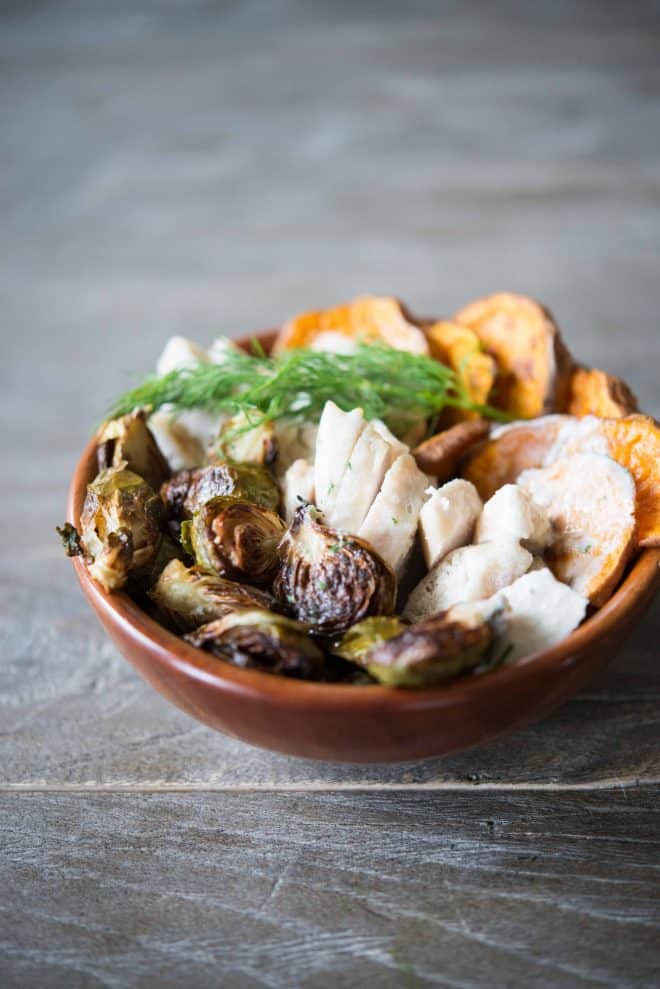 Fed and Fit via fedandfit.com
24. KEDGEREE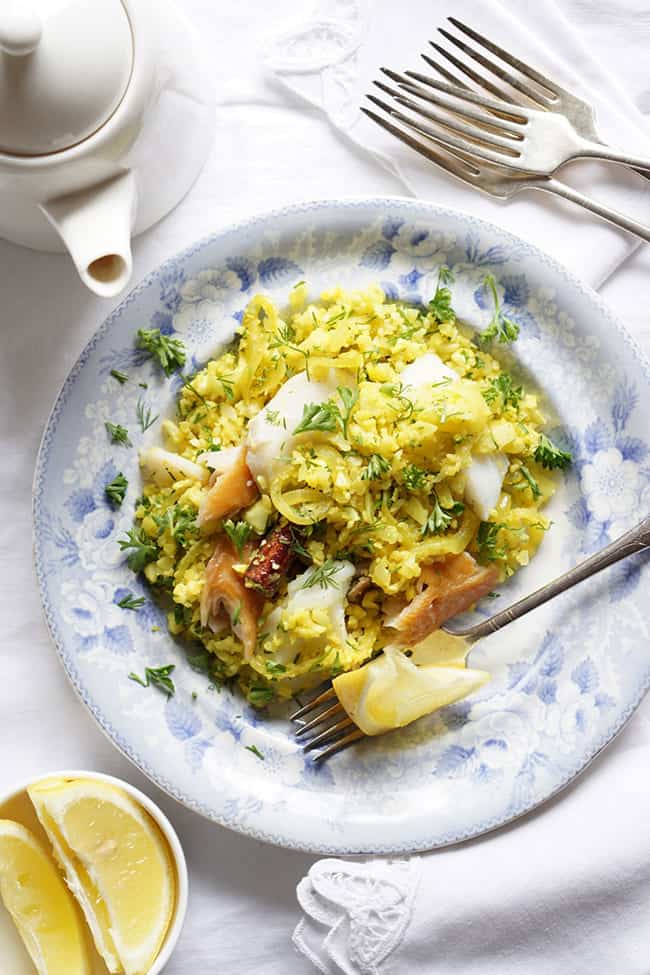 Autoimmune Wellness via autoimmunewellness.com
25. APPLE SAUSAGE STUFFED ACORN SQUASH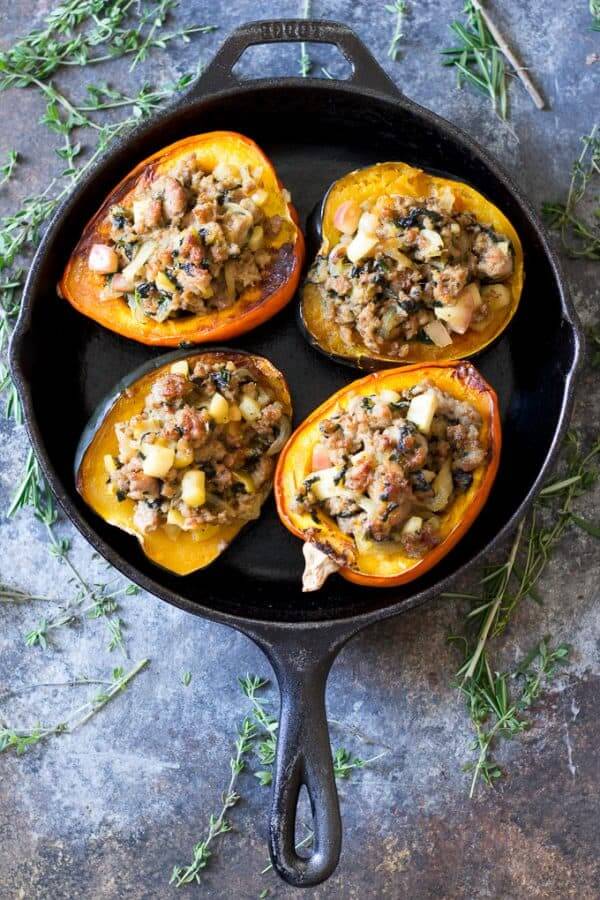 Paleo Running Momma via paleorunningmomma.com
26. WHOLE30 TUNA POKE AVOCADO BOATS
Anya's Eats via anyaseats.com
27. WHOLE30 BREAKFAST MEATLOAF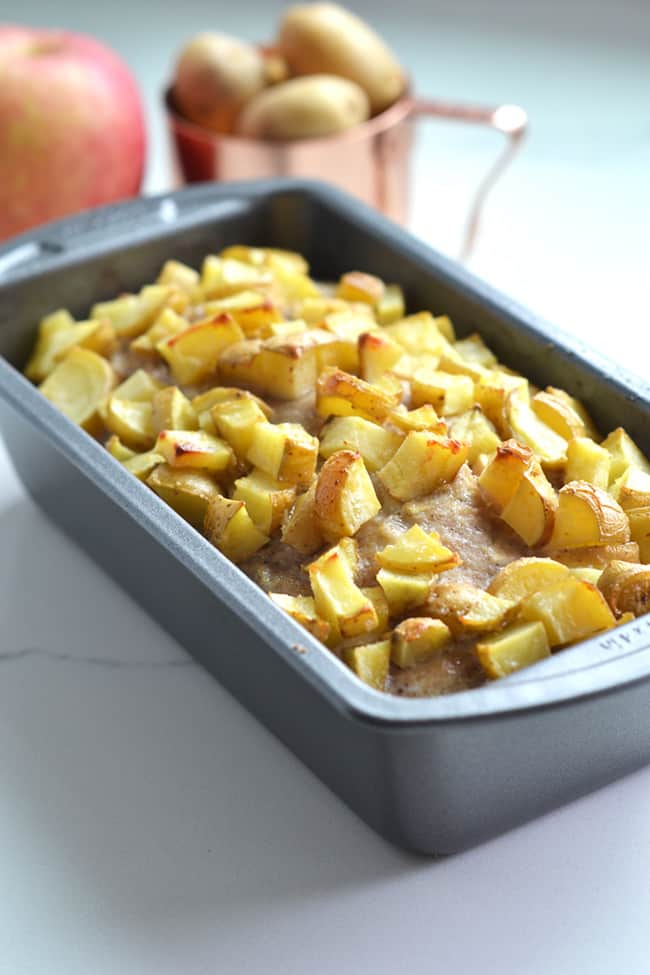 Little Bits Of via littlebitsof.com
28. PORK AND PLANTAIN BREAKFAST BOWLS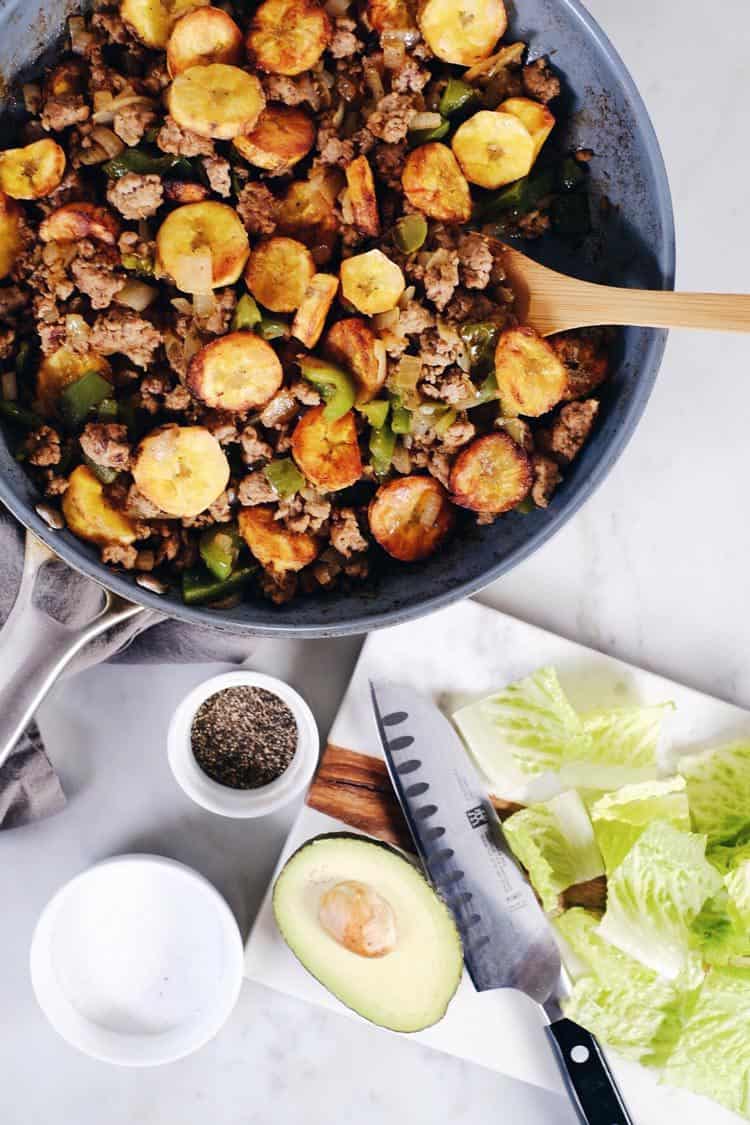 Real Simple Good via realsimplegood.com
29. SAUSAGE AND BUTTERNUT HASH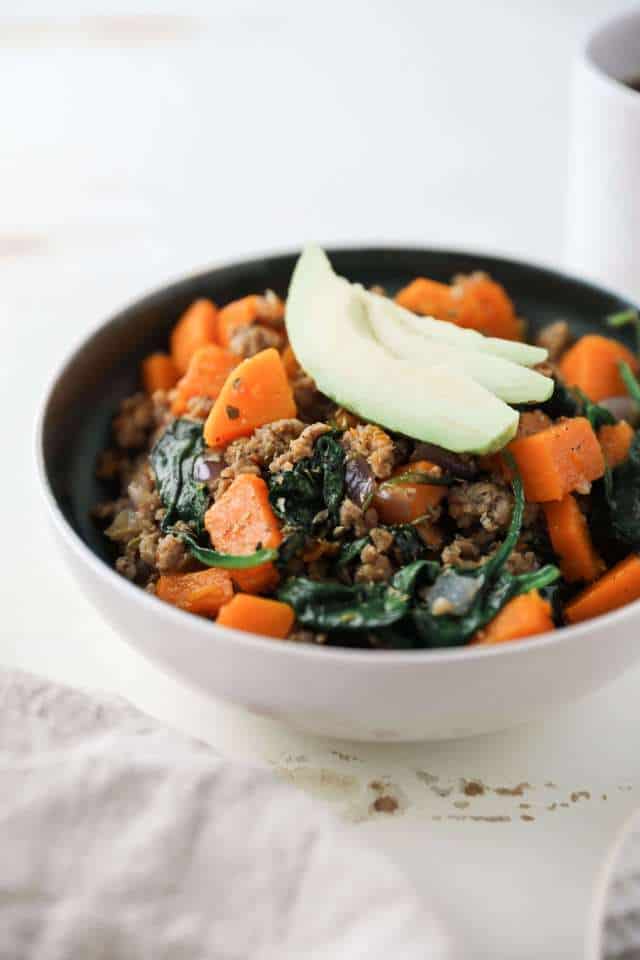 Jessi's Kitchen via jessiskitchen.com
30. SWEET POTATO HASH BREAKFAST BOWL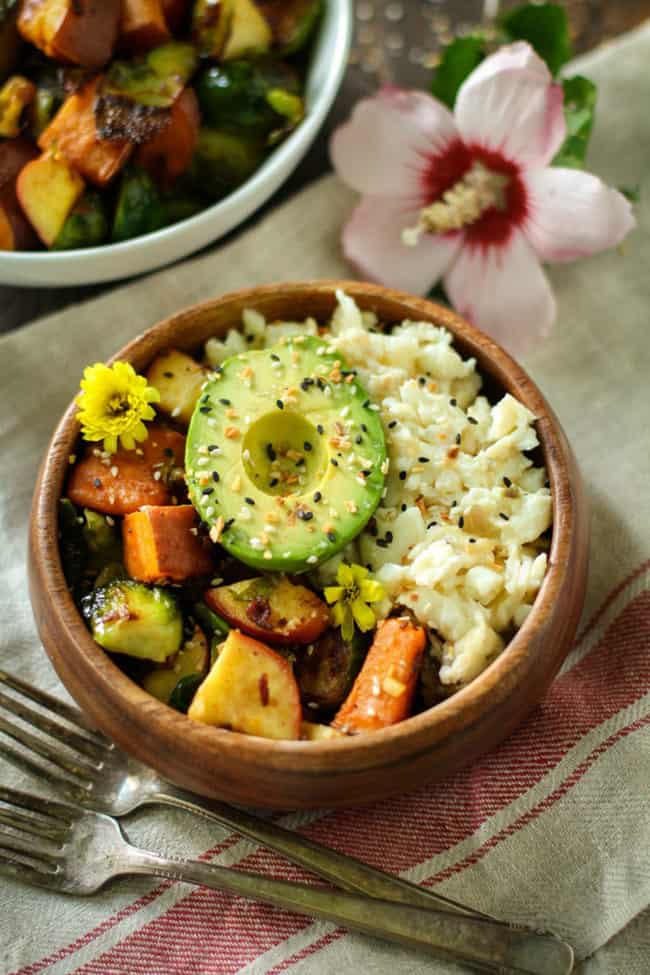 Kim's Cravings via kimscravings.com
---