Why you'll love this straight from frozen air fryer side dish
You'll get perfectly roasted brussels sprouts – straight from the freezer to the table in about 20 minutes!
The deliciously simple seasoning mix gives you amazing flavor, but you can substitute any other veggie seasoning you like.
Perfect for a weeknight side dish, roasted brussels sprouts go great with just about any healthy entree.
Customize the recipe by drizzling on some balsamic vinegar, adding some grated cheese or even some red pepper flakes.
Related –> Easy Air Fryer Frozen Salmon (No Thaw!)
How to make frozen brussles sprouts in the air fryer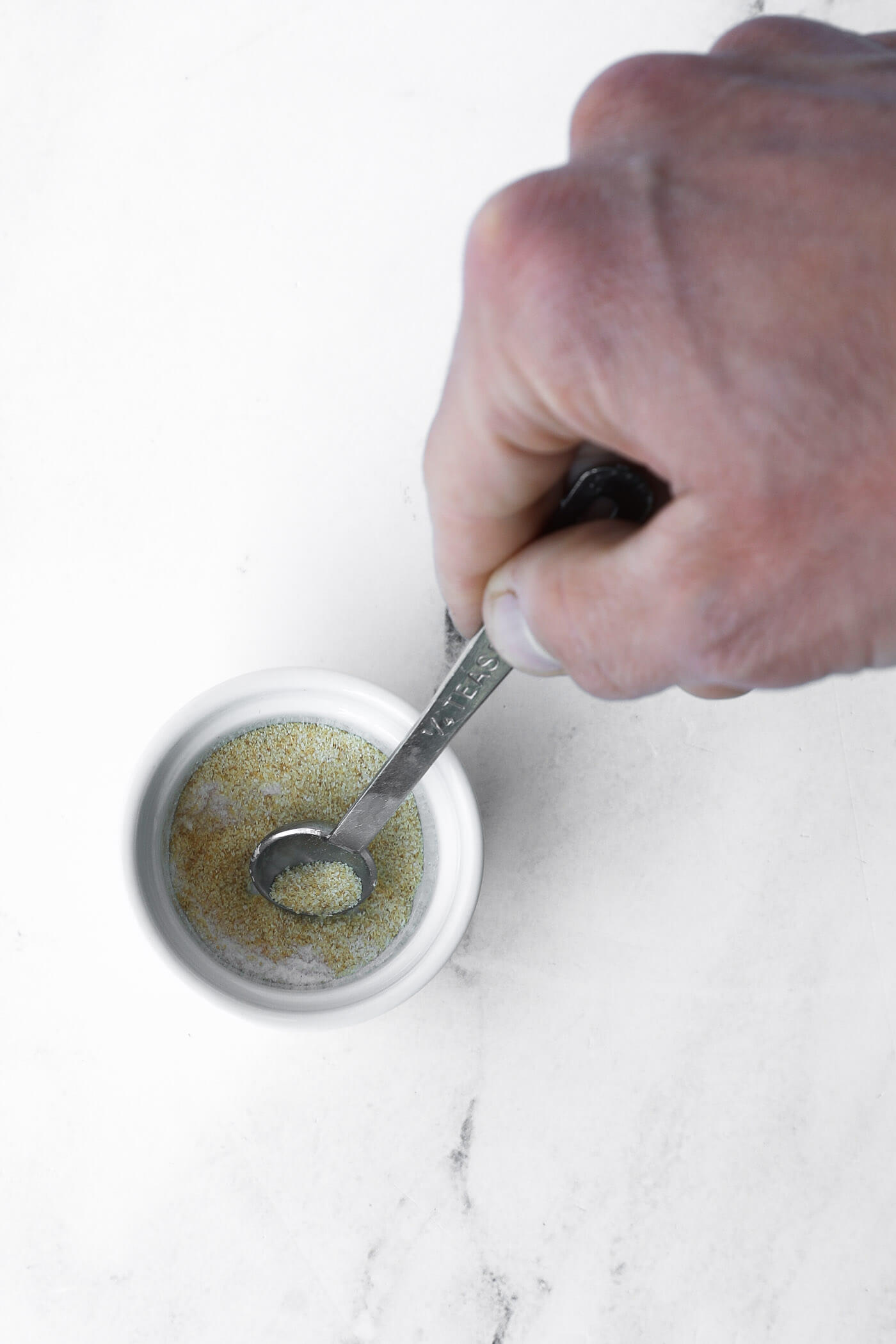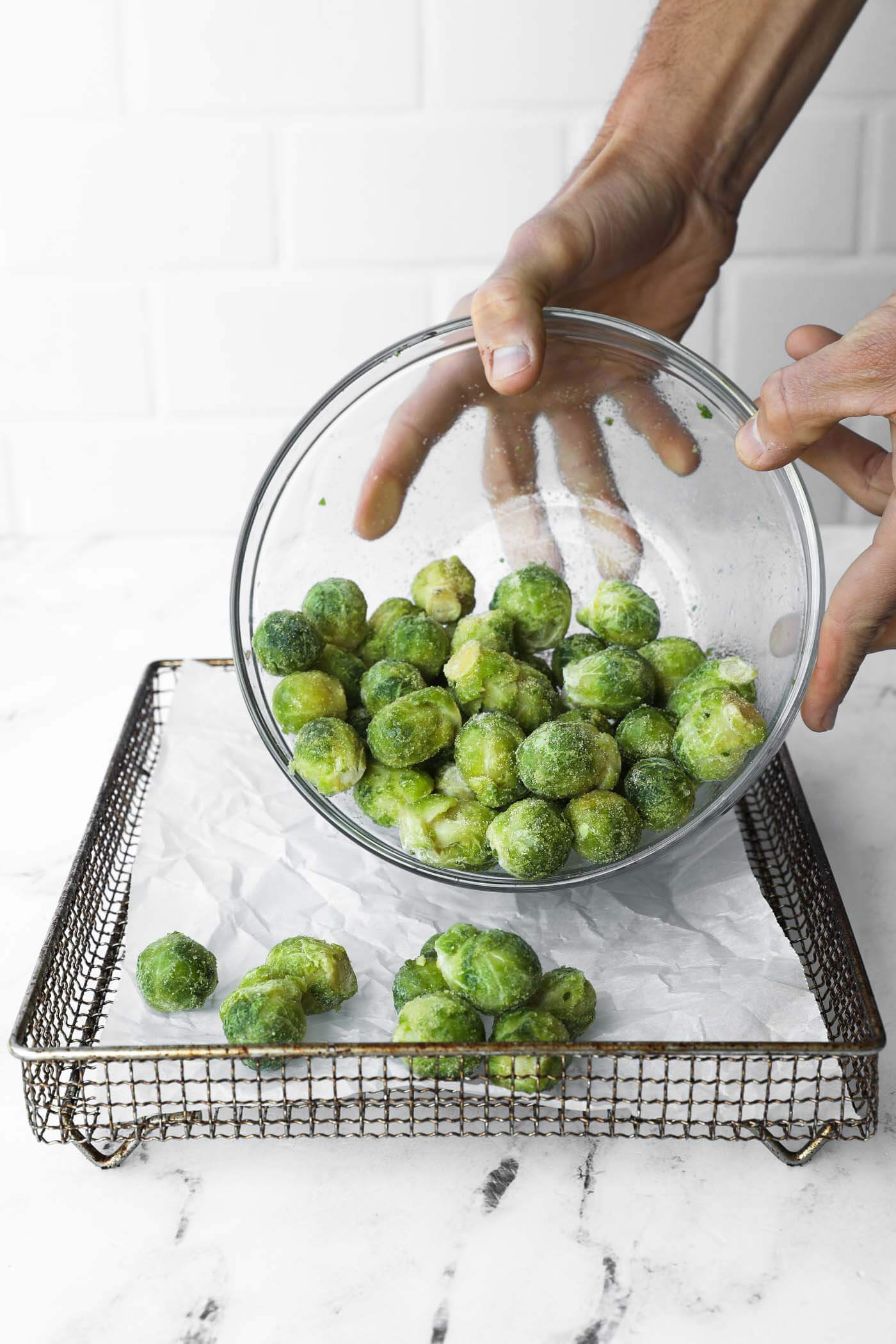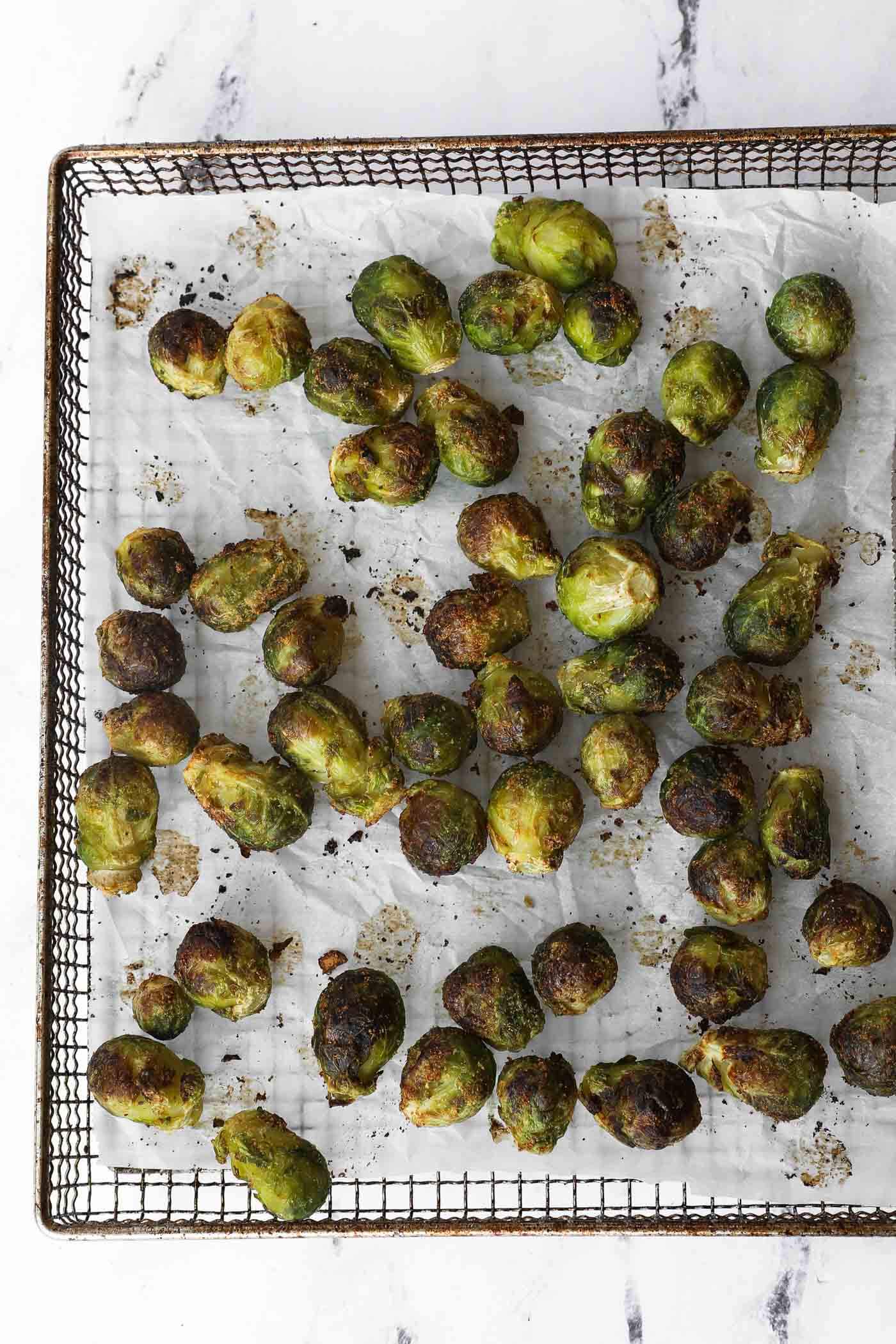 Tips from an air fryer expert
Preheat – Be sure to follow the recipe and preheat your air fryer. It helps ensure quick and consistent cooking times.
Don't crowd it – Make sure the brussels sprouts are in an even layer in the air fryer basket. You don't want them stacked on top of one another.
A quick stir/shake – Don't forget to give the basket a quick stir or shake after 10 minutes of cooking. This especially important when cooking from frozen to cook the brussles evenly.
Cooking time – All brussels sprouts are different sizes, so watch them carefully during the last few minutes of cooking time. Pull them out when the outside leaves are crisp and starting to brown and the middle is soft but not mushy.
Cheese – If you include cheese as an optional topping, sprinkle it on during the last 1-2 minutes of cooking so it will melt. Don't add it in earlier or it will burn in the air fryer.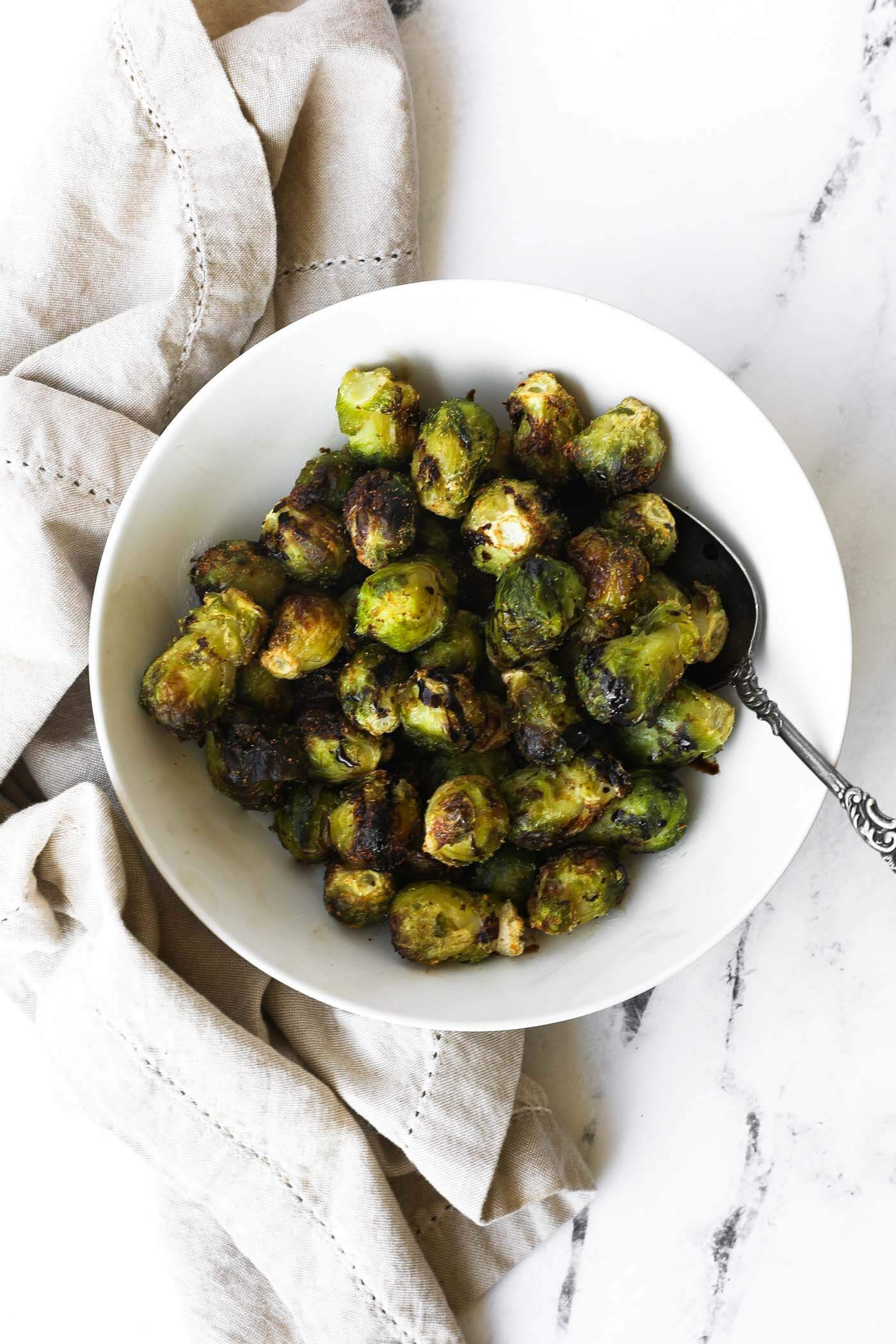 Pairings and toppings
Brussels sprouts are a versatile side dish, they go with just about anything!
Topping options:
Fresh squeezed lemon juice
Parmesan cheese
Some chipotle aioli
A drizzle of maple syrup
Pairing options:
Here are a few quick and easy recipes that will cook up in around the same time as these brussels sprouts.
We hope you love this recipe as much as we do!
Don't forget to leave a quick star rating and review below, we read every comment and truly appreciate your feedback. Also, be sure to browse the rest of our delicious air fryer recipes to find some other favorites too!
Get the Recipe:
20-Minute Air Fryer Frozen Brussels Sprouts
Crisp on the outside and perfectly soft on the inside, these air fryer frozen brussels sprouts are an easy air fryer side dish. Just toss them in a few seasonings and roast for 20 minutes to get some delicious brussels sprouts – straight from the freezer!
Ingredients
Optional toppings:
balsamic vinegar
fresh squeezed lemon juice
grated parmesan cheese
red pepper flakes
Instructions
Preheat your air fryer to 400° Fahrenheit. Even if your air fryer doesn't preheat, set it to 400° and let it heat up for 5 minutes.

Make the seasoning by combining the seasoning ingredients in a small bowl or ramekin.

Dump the frozen brussels sprouts in a bowl and drizzle with the olive oil. Toss to coat. Add all of the seasoning mix to the bowl and toss/mix to distribute the seasonings evenly.

Spread the brussels sprouts out as much as possible in the air fryer basket.

Cook for 10 minutes, then toss the brussels sprouts in the air fryer basket. Continue cooking for an additional 8-10 minutes, or until the outside leaves are crisp and the middle is soft but not mushy.

Serve immediately and top with any optional toppings if desired.
Notes
Nutrition amounts provided are per serving and an estimate provided for those following a Ketogenic or low-carb diet. Amounts do not include optional toppings for this recipe. See our full nutrition information disclosure here. 
Calories: 130kcal, Carbohydrates: 1g, Protein: 0.3g, Fat: 14g, Fiber: 0.2g