'Tis the season for all the holiday baking! Am I right, or am I right?! These Paleo chai spiced cookies are a great way to add a little spice to your holiday baking! 
Chai Vibes
I love a spicy chai or a dirty chai or pretty much any version of a chai, so I figured why not incorporate those flavors into a cookie! I mean why didn't I think of this sooner really? They've got a hint of spicy with a touch of sweet and that chewy gooey center! These cookies are pretty irresistible! Just sayin'.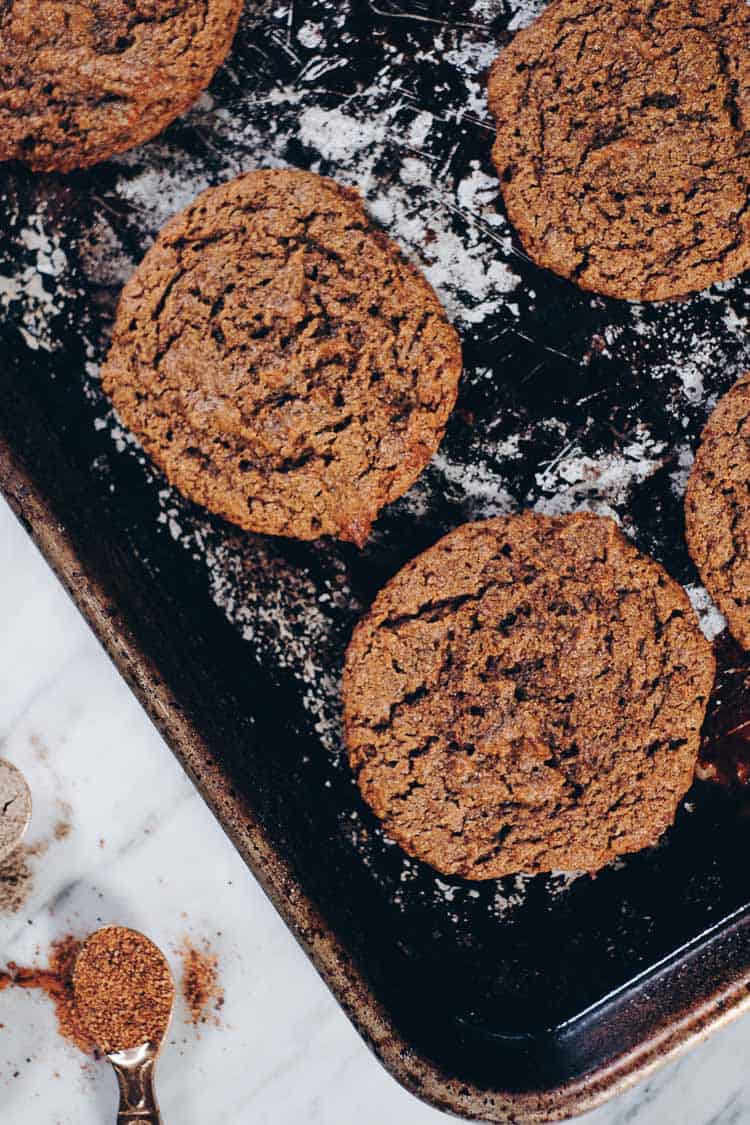 Egg-Free
I've been eliminating some foods again (like eggs) for a bit now to heal my gut, but don't worry though because Justin still eats them all the time, and we'll continue to make delicious recipes with eggs. However, eliminating them has forced me to get a little creative, but when things like these chai spiced cookies are the result, I'm not too mad about it. Hopefully, some of you are looking for tasty egg-free treats and can enjoy these addicting chai spiced cookies with me!
A Cookie For The Holidays
Whether you are looking for dessert ideas for your holiday menus, planning what to bring to a holiday gathering or just want to bake up a storm in your kitchen, these chai spiced cookies are a great way to get cozy and enjoy the flavors and aromas of the holiday season. Make a batch or two (or three) to enjoy and share with friends and family. They go great with coffee, tea and all your favorite holiday beverages!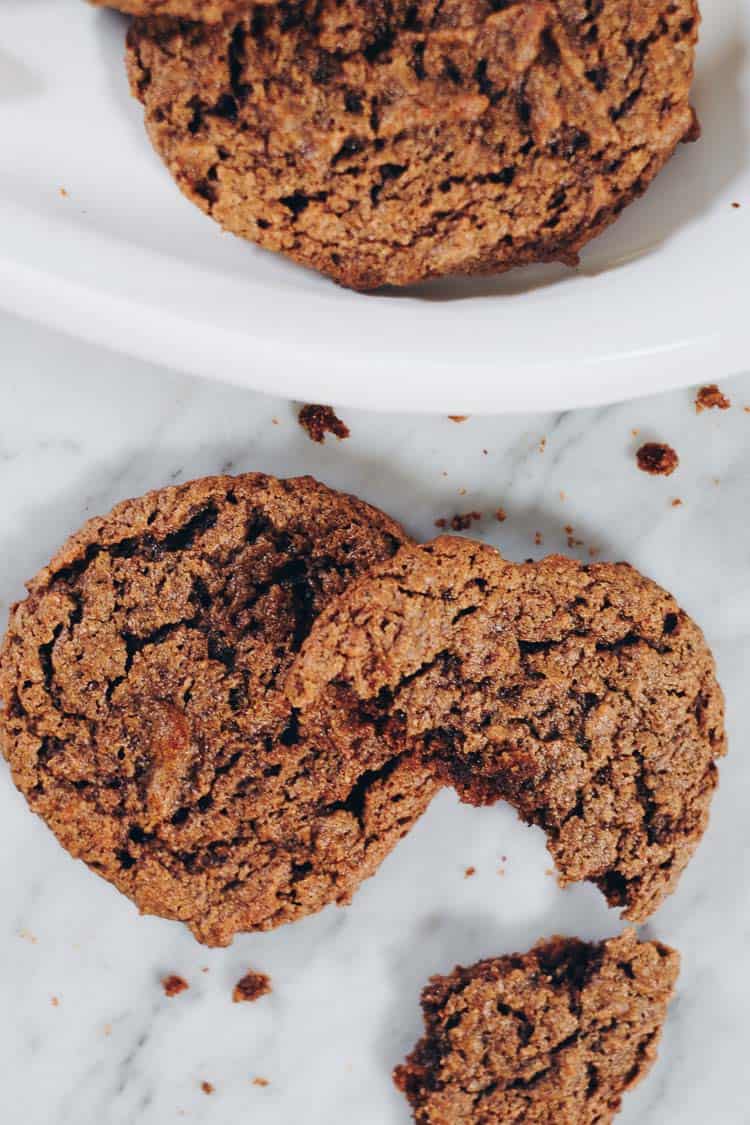 Other Treats To Try
Your Turn To Try Our Paleo Chai Spiced Cookies
Hurry! Go make a batch of these Paleo chai spiced cookies! They are quick and super easy to whip up. Plus, they make your house smell all festive and cozy! Let us know how it goes by leaving a comment below. Also, take a photo and tag us on Instagram @realsimplegood, so we can check it out!
---
---
Get the Recipe:
Paleo Chai Spiced Cookies (GF, Dairy-Free, Egg-Free + Refined Sugar-Free)
Hurry! Go make a batch of these Paleo and egg-free Chai Spiced Cookies! They're quick and easy to whip up and make your house smell all festive and cozy!
Ingredients
1 cup almond butter
3/4 cup coconut sugar
1/2 cup unsweetened applesauce
2 tbsp coconut flour
1 tsp baking soda
1 tsp cinnamon
1/2 tsp ginger
1/2 tsp cardamom
1/4 tsp cloves
1/4 tsp all spice
1/8 tsp nutmeg
Pinch of sea salt
Instructions
Preheat your oven to 350° Fahrenheit, and line two baking sheets with parchment paper.

Place all of the ingredients in a large mixing bowl, and use a large spoon to mix until creamy.


Scoop out overflowing tablespoon sized dollops onto your parchment lined baking sheet, leaving plenty of room between cookies because they will spread out quite a bit. Sprinkle a little more cinnamon and coconut sugar on top.


Place your baking sheets in the oven and cook for 11-12 minutes, or until the edges turn golden brown. Remove from oven once done and let cool completely before removing from parchment paper. Store in an airtight container on the counter for about a week.