Have you ever thought about making your own marinade, but decided it would be too complicated and time consuming? Don't fret, it's really not all that hard. We have you covered with 5 easy homemade marinade recipes that will add tons of flavor to any type of meat you want to cook.
All of these homemade marinade recipes are quick and easy to make and can flavor steak, chicken, pork and even seafood. Let's get started, shall we?
TRY THESE HOMEMADE MARINADE RECIPES – IT'S SO EASY!
Making your own homemade marinade is one of the easiest ways to add unique flavor to your cooking. Plus, why should you buy the pre-packaged bottles and mixes when you can make it fresh and better by yourself in just a few minutes? Not to mention, when you make it at home, you know it's free of ingredients you don't want like unnecessary sugar, additives or preservatives. These 5 easy homemade marinade recipes will have you covered for any different type of flavor you desire.
#1 – Classic Marinade 
The classic marinade is made up of simple spice blend that packs a ton of flavor. The perfect blend of seasonings, vinegar, oil and coconut aminos as an alternative to soy sauce make this marinade perfect for a tougher cut of steak like a flank, flatiron or skirt steak. It is also very versatile and blends well with any white meat (chicken, pork) as well as seafood (shrimp, white fish).
#2 – Fresh Herb Marinade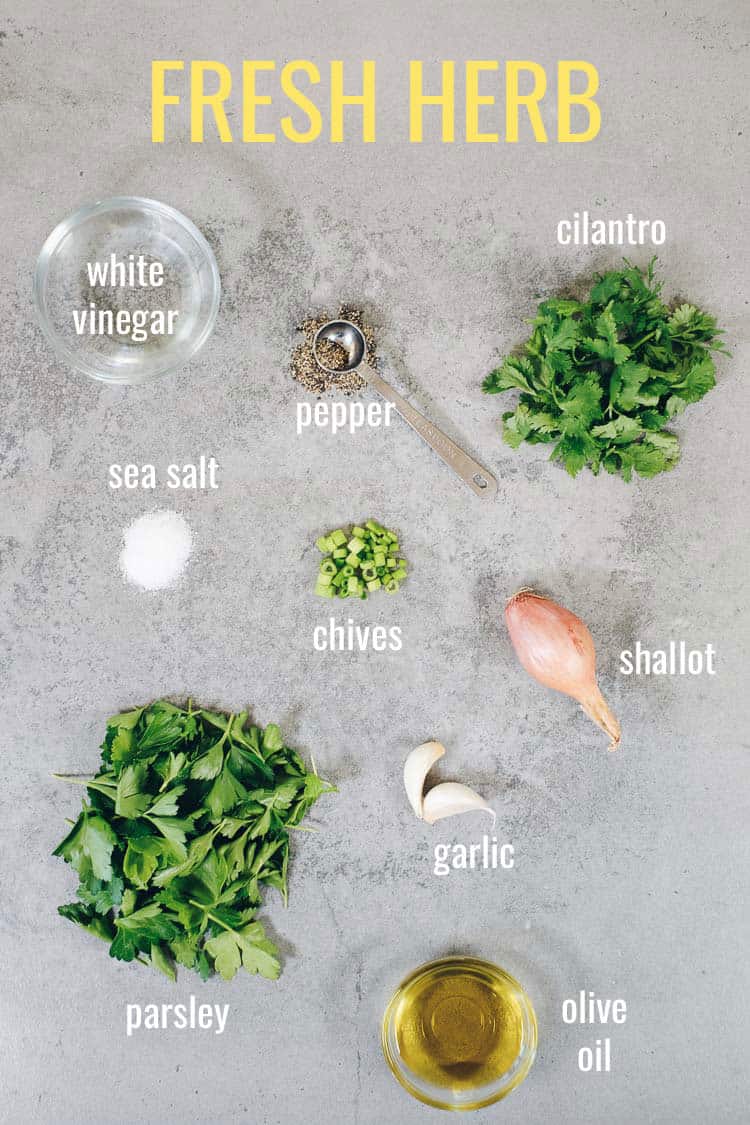 With so many fresh herbs in this one, you're bound to fall in love with the garlicky, herby flavor it imparts on any meat you marinate it in. This one is great because you can use it as a marinade for any type of meat or skip the marinating step all together and just use it as a chimichurri type sauce to drizzle all over some cooked meat. Try it, it's seriously delicious!
#3 – Teriyaki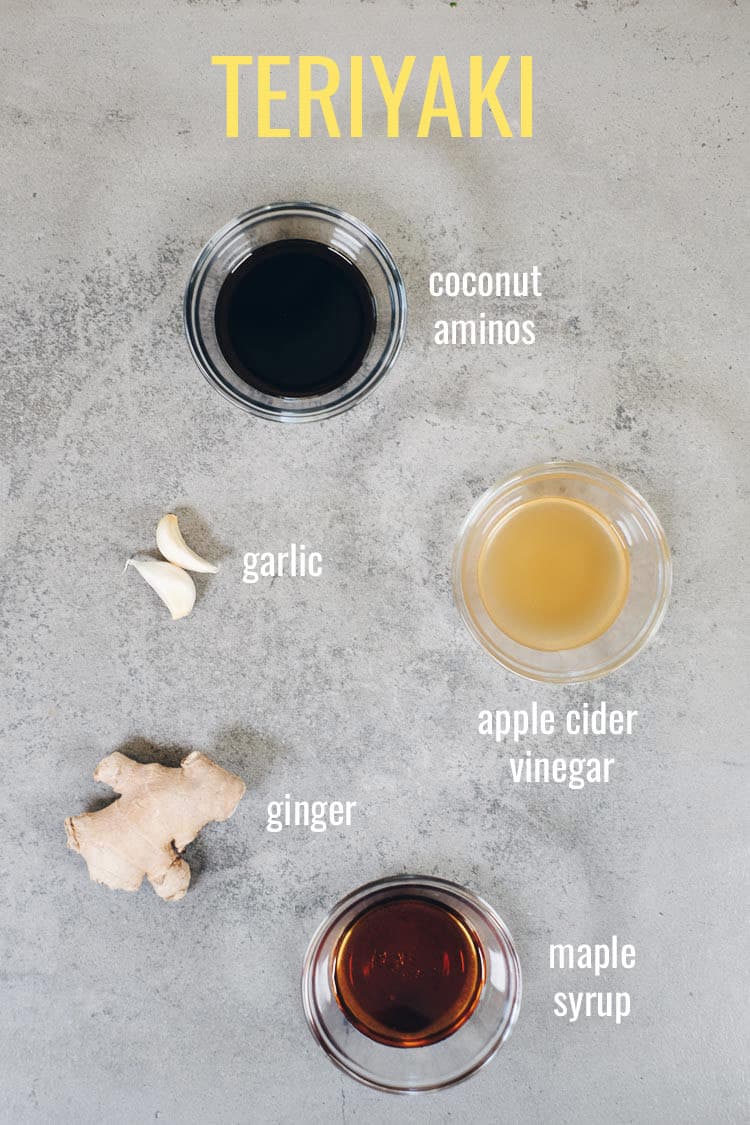 With only 5 ingredients this marinade will give you a classic teriyaki flavor with minimal effort. It pairs perfectly with chicken and can also be used as a sauce for a stir-fry.
#4 – Cilantro-Lime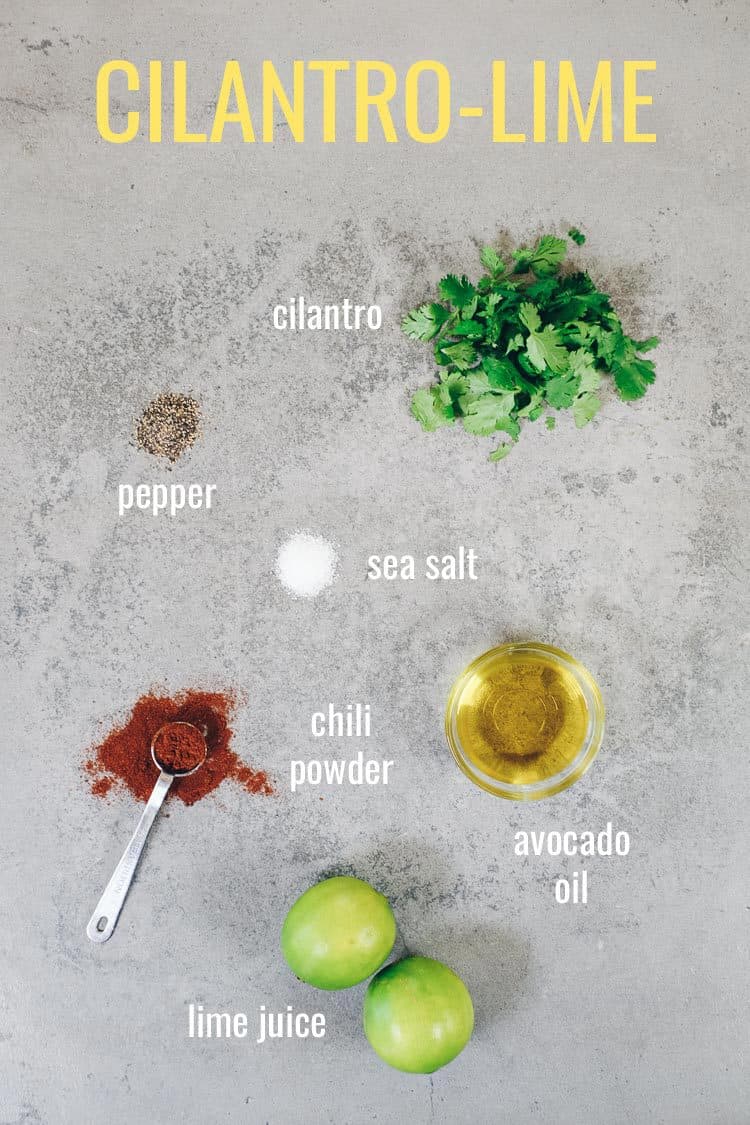 Tangy and fresh, this cilantro lime marinade will give you a mexican style flavor with only a few ingredients. Try it as a quick marinade for chicken or shrimp. This one does double duty too, it can be used as a salad dressing.
#5 – BBQ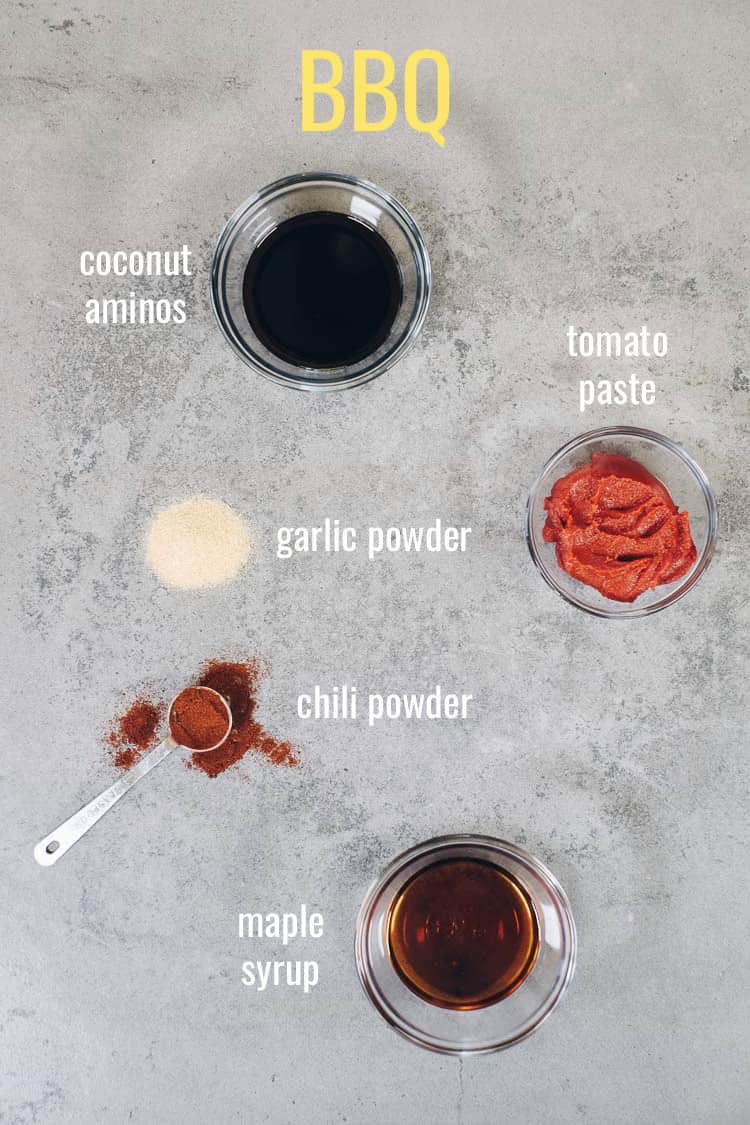 This is a classic thick and slightly sweet BBQ marinade. It is perfect for chicken, beef and pork. If you don't have time for marinating, this one can be used as a normal BBQ sauce to spread on meat during and after cooking.
Ok, that's it! We hope you give these 5 easy homemade marinade recipes a try and see how easy it is to make a marinade from scratch! If you do try any of these, Let us know how it goes by leaving a comment below. Also, take a photo and tag us on Instagram @realsimplegood, so we can check it out!
---