When we started to take our health seriously a few years ago, one of the first things we did was throw out all of the pre-packaged marinades in our pantry. We quickly discovered that making our own homemade marinades for steak, chicken, seafood and pork isn't difficult.
Since then, we've tested and perfected 5 versatile marinades. Use these healthy homemade marinades to give flavor to all kids of different types and cuts of meat.
Why make your own homemade marinades?
Making your own marinades at home is one of the easiest ways to add unique flavor to your cooking. But why should you DIY instead of buying the pre-packaged bottles and mixes?
It only takes a few minutes to whip up a marinade with fresh ingredients.
You know it's fresh – it hasn't been sitting on a shelf somewhere for months.
It allows you to experiment more and adjust ingredients to suit your taste.
It tastes better!
Also, you can avoid some of these common, highly processed ingredients and additives found in pre-packaged marinades.
Corn syrup
Added sugars – Cane, corn maltodextrin, dextrose, etc.
"Natural" flavors
Soy
Guar gum
Xanthan gum
When you make it at home, you know it's free of ingredients you don't want.
How to store homemade marinades
If you want to pre-make these marinades, you can store them in an airtight container in the fridge for at least a week.
The BBQ, Teriyaki and Classic marinades will last longer as they don't have fresh herbs in them.
Alternatively, they can be made and frozen for up to a year. Just thaw them out and use them as you normally would.
Another great option for meal prepping is to toss the marinade and meat together in an airtight container before freezing. That way you just need to thaw the meat out the day before and it's already pre-marinated and ready to cook!
Want more flavoring ideas for any kind of meat? Check out our 10 Easy Homemade Spice Blends!
Classic Marinade 
The classic marinade is made up of a simple spice blend that packs a ton of flavor. The perfect blend of seasonings, vinegar, oil and coconut aminos make it a great alternative to soy sauce.
Use this marinade for a tougher cut of steak like a flank, flatiron or skirt steak. It is also very versatile and blends well with any white meat (chicken, pork) as well as seafood (shrimp, white fish).
We even used this as a sauce for these crispy vegetable noodles and pork.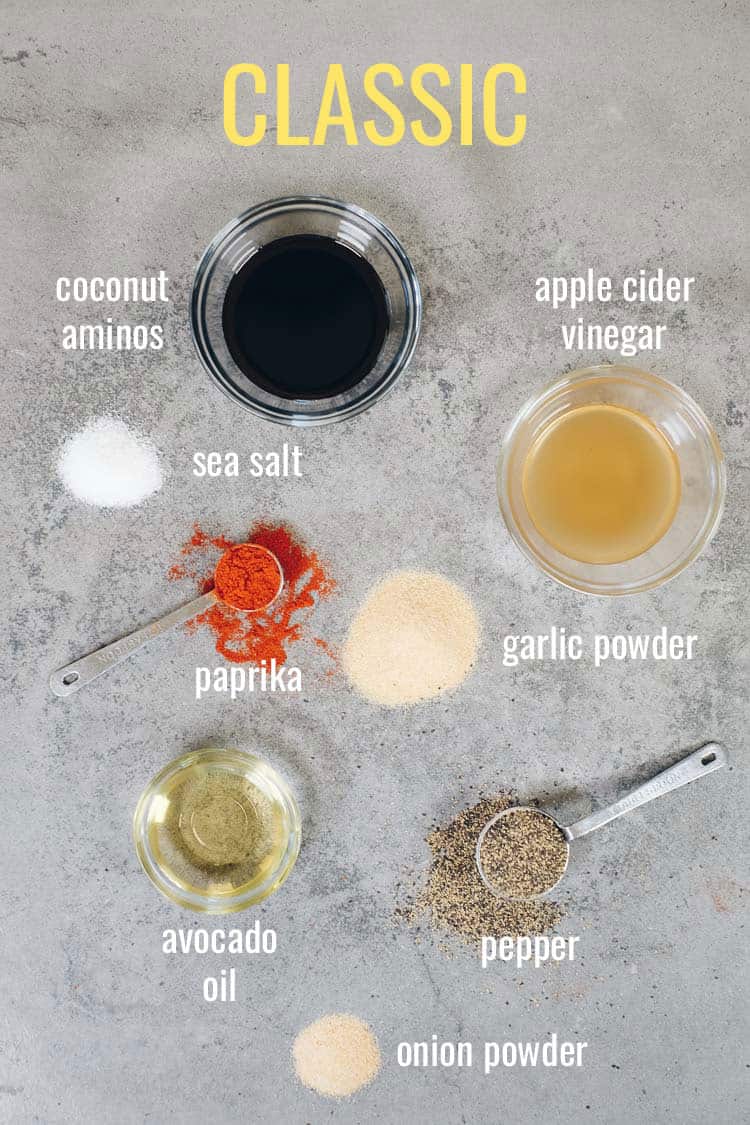 Fresh Herb Marinade
With so many fresh herbs in this one, you're bound to fall in love with the garlicky, herby flavor it imparts on any meat.
Use it as a marinade for any type of meat. It's especially great with any kind of white meat like chicken, shrimp, white fish or pork.
Or, skip the marinating step all together and just use it as a chimichurri type sauce to drizzle all over some cooked meat. Check out this recipe for fresh chimichurri sauce for flank or skirt steak as an example.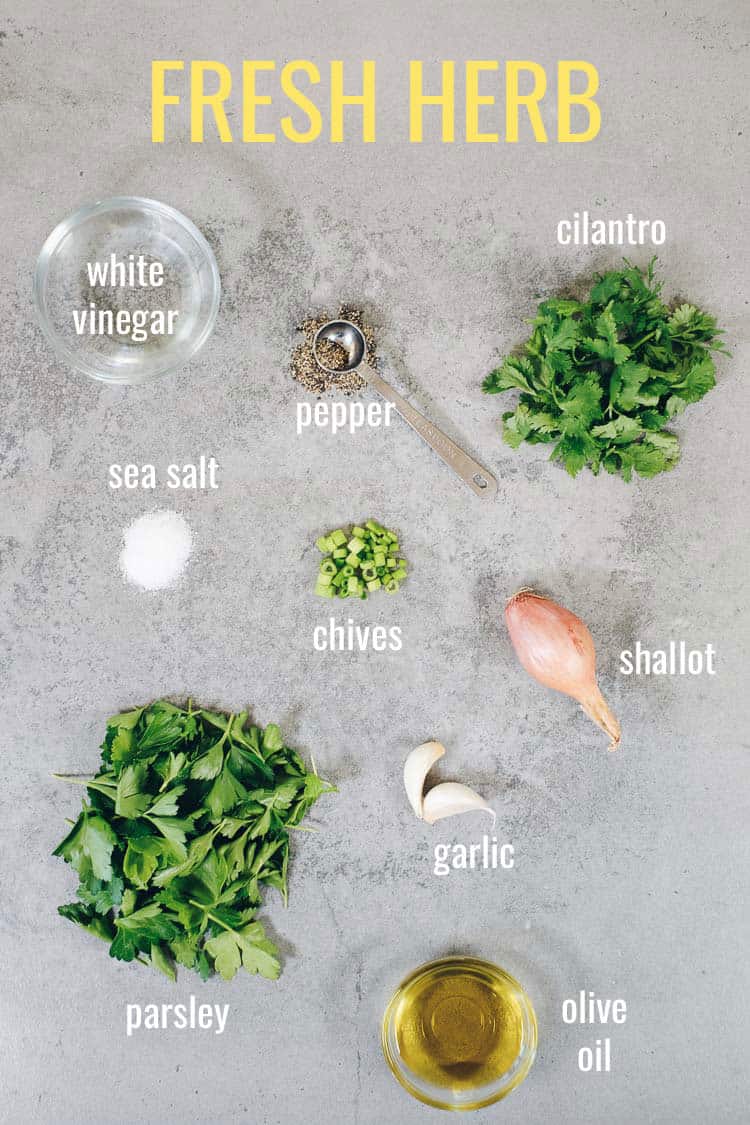 Teriyaki Marinade
With only 5 ingredients this marinade will give you a classic teriyaki flavor with minimal effort. It pairs perfectly with chicken and can also be used as a sauce for a stir-fry.
We love teriyaki, so a version of this homemade marinade is featured in several other recipes: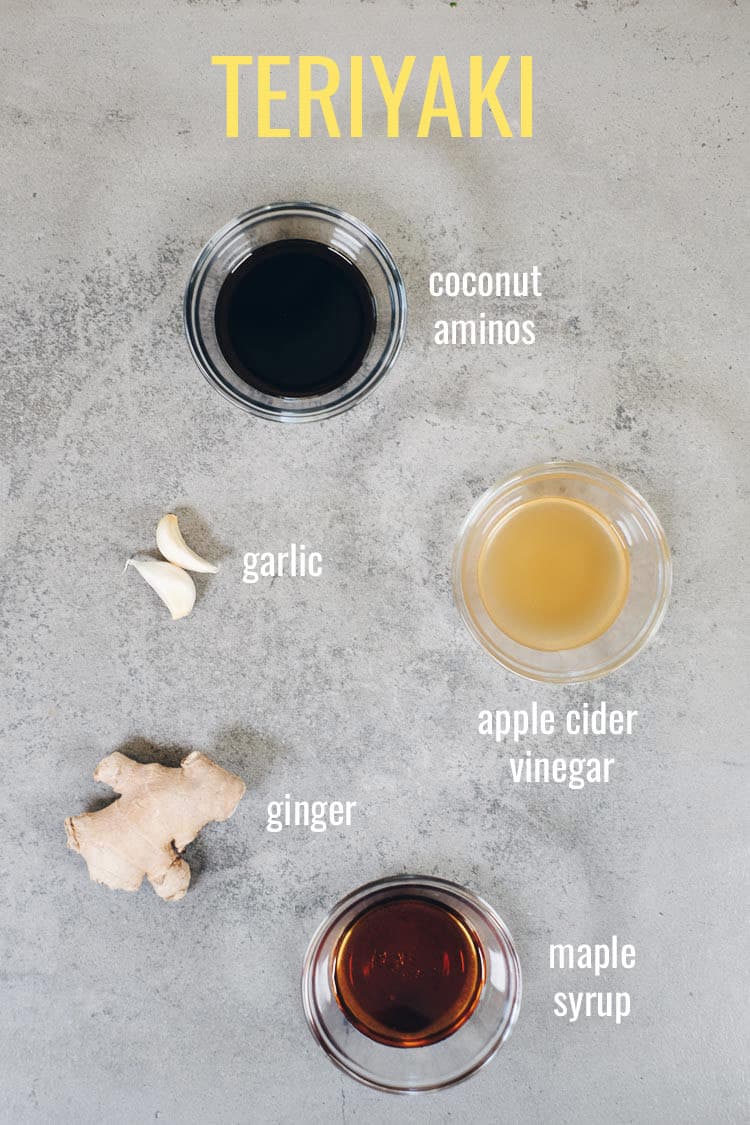 Cilantro Lime Marinade
Tangy and fresh, this cilantro lime marinade will give you a mexican style flavor with only a few ingredients. Try it as a quick marinade for chicken or shrimp.
This one does double duty too, it can be used as a salad dressing.
If you love the flavor of this marinade, be sure to check out this cilantro lime chicken bowl and these cilantro lime shrimp bowls.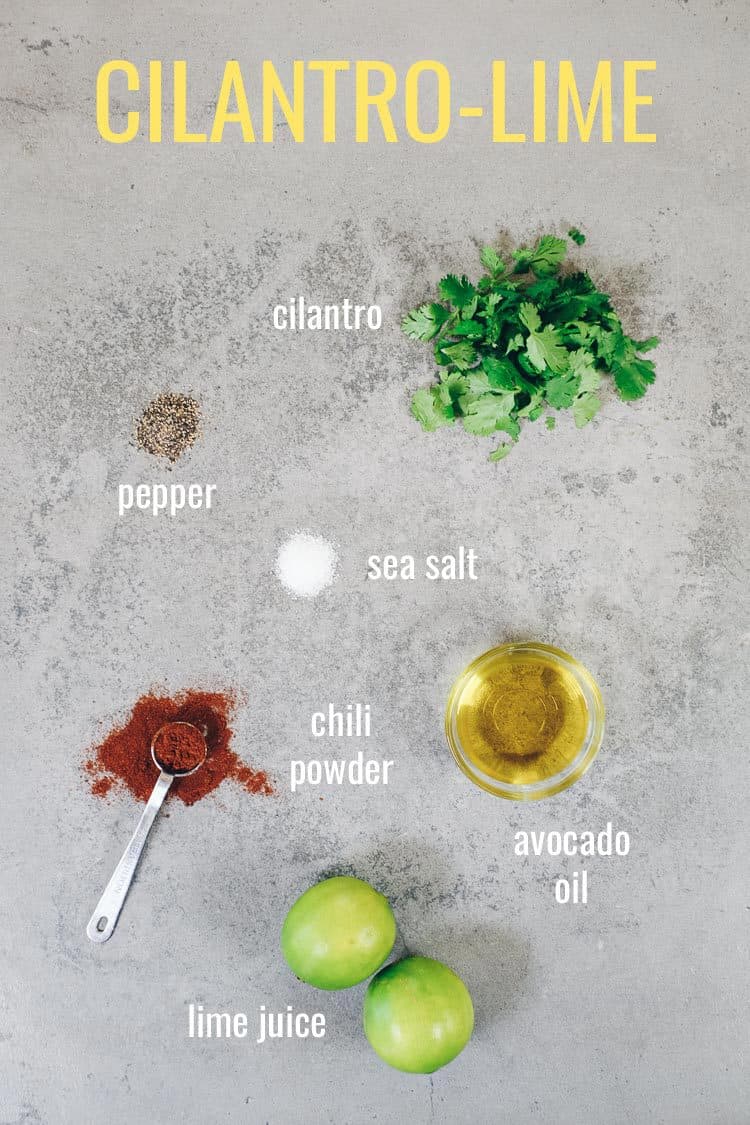 BBQ Marinade
This is a classic thick and slightly sweet BBQ marinade. It is perfect for chicken, beef and pork. If you don't have time for marinating, this one can be used as a normal BBQ sauce to spread on meat during and after cooking.
If you need some BBQ recipe ideas to go with this sauce, check out all of our healthy grilling recipes.
Specifically, you can use it for: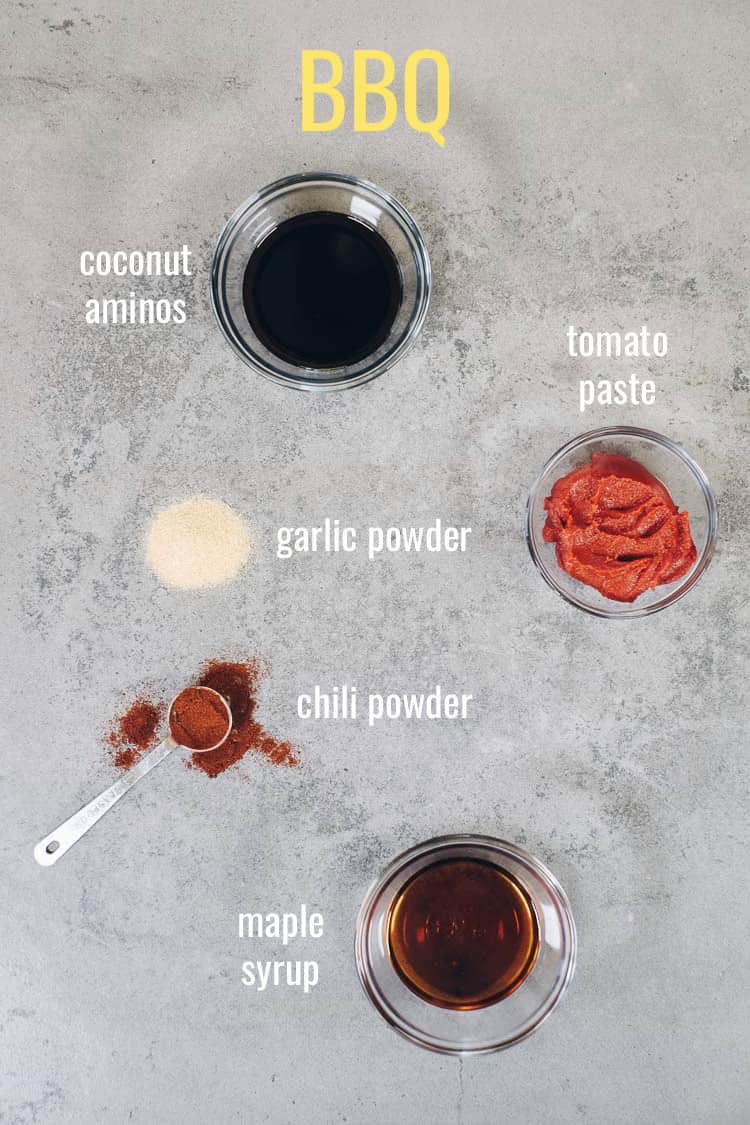 ---
Like this Recipe?
SHARE IT NOW OR PIN IT FOR LATER!
---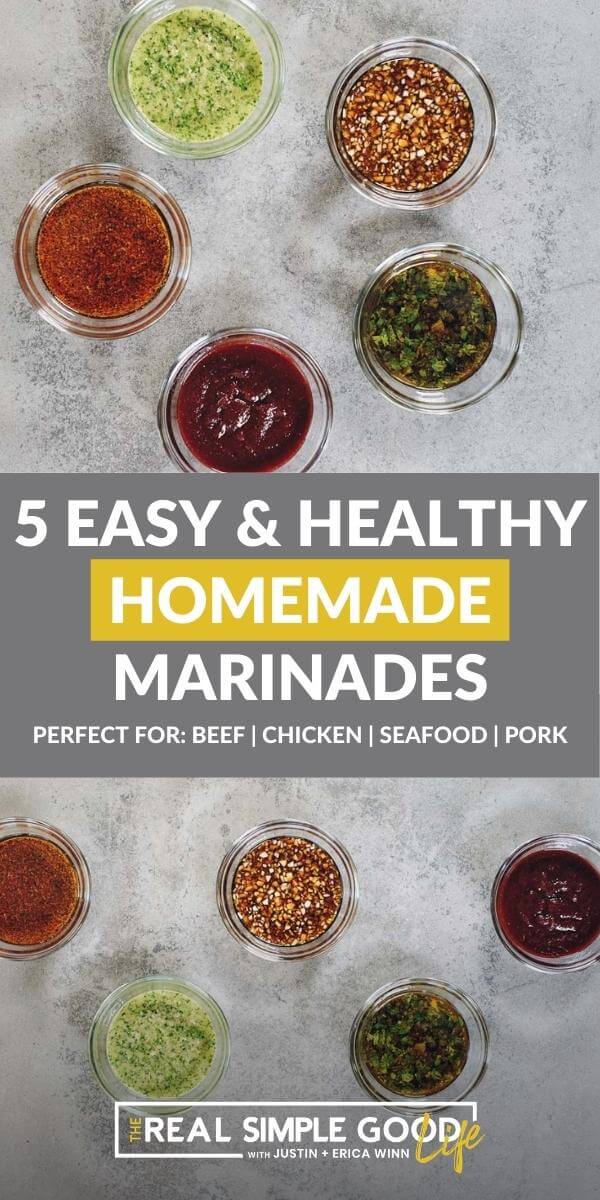 ---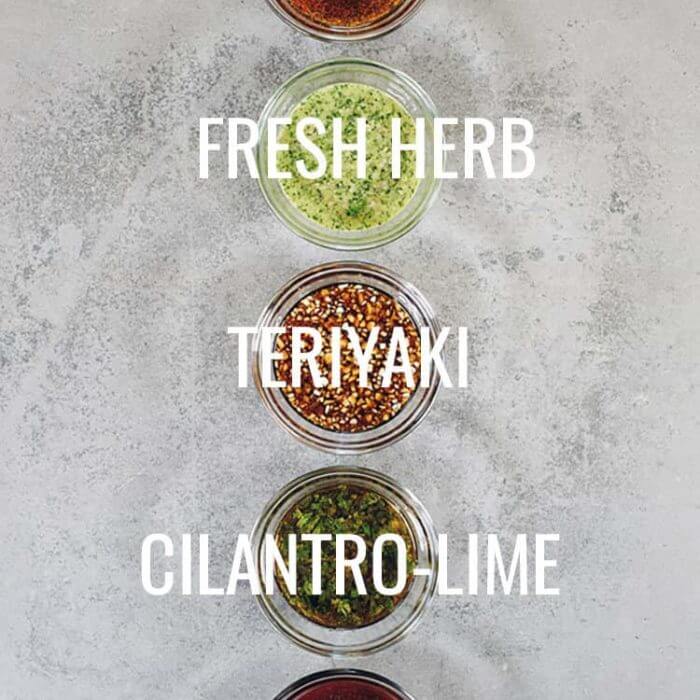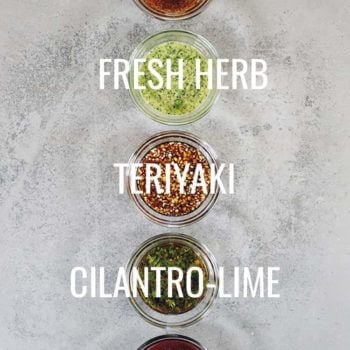 Get the Recipe:
5 Easy & Healthy Homemade Marinades
Toss all pre-packaged marinades and sauces! Making your own healthy and homemade marinades for steak, chicken, seafood and pork is easy. Try these 5 recipes!
Ingredients
Instructions
For the fresh herb marinade:
Place all of the ingredients in the processor and pulse to a semi-smooth consistency. Alternatively, ff you don't have a food processor, finely chop the parsley, cilantro, chives, shallot and garlic and mix with the remaining ingredients. Use as a marinade for about 1 pound of meat.
For all other marinades:
Combine all of the ingredients in a bowl or shallow dish and mix well. Use as a marinade for about 1 pound of meat.