With recipes for everyday staples like basic mayo, ranch dressing, BBQ sauce and ketchup, these Keto sauces are essential! You'll also find some other low carb sauces like alfredo and stir-fry sauce to jazz your meals up a bit.
Keto diet challenges
When I first did a trial of the Keto diet, I found it challenging for 2 reasons:
Limiting carbs took out some of the regular vegetables I eat (onion, garlic, carrots, potatoes, etc.). I found it hard to get a lot of variety and felt I was eating the same thing regularly.
Getting enough healthy fat each day. This is especially challenging if you're limiting or not eating dairy.
Looking for more? Check out this roundup of more Amazing Keto Recipes.
Homemade Keto Sauces to the rescue
Something that can help solve both of these problems is finding a few low carb sauces that you like. Sauces are great because they can add flavor (and healthy fat) to any meal with minimal effort.
I especially like making homemade sauces because they only take a few minutes to whip up and you can control the exact ingredients. Instead of spending 20 minutes at the store reading labels, just mix up a few of your own sauces and you're all set!
10 essential low-carb sauces
To help you find some keto options for homemade sauces, we've rounded up a recipe for each type of sauce. You can use the table of contents below to jump to any specific sauce recipe you are interested in.
Keto Mayonnaise
1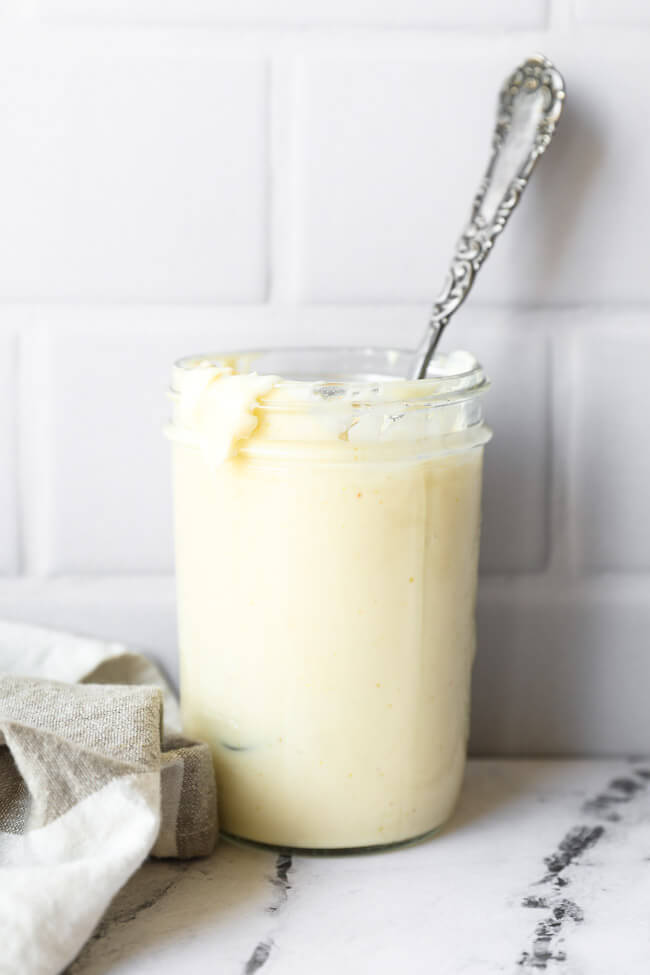 Whole30 + Keto Avocado Oil Mayo
A creamy homemade mayo made with avocado oil so it's Whole30 and Paleo. No added sugars so it's a low-carb and Keto mayo too!
Get the recipe
Use this mayo for your low carb wraps, burgers or sandwiches. You can also mix it with other sauces like hot sauce to make a quick spicy mayo.
Here are some keto recipes with mayo as a key ingredient:
Keto Ketchup
There aren't many no-sugar ketchup options you can buy at the store, so this homemade low carb ketchup recipe is a must-have. The base seasonings in this recipe are very flexible, so you can easily adjust it to suit your taste.
2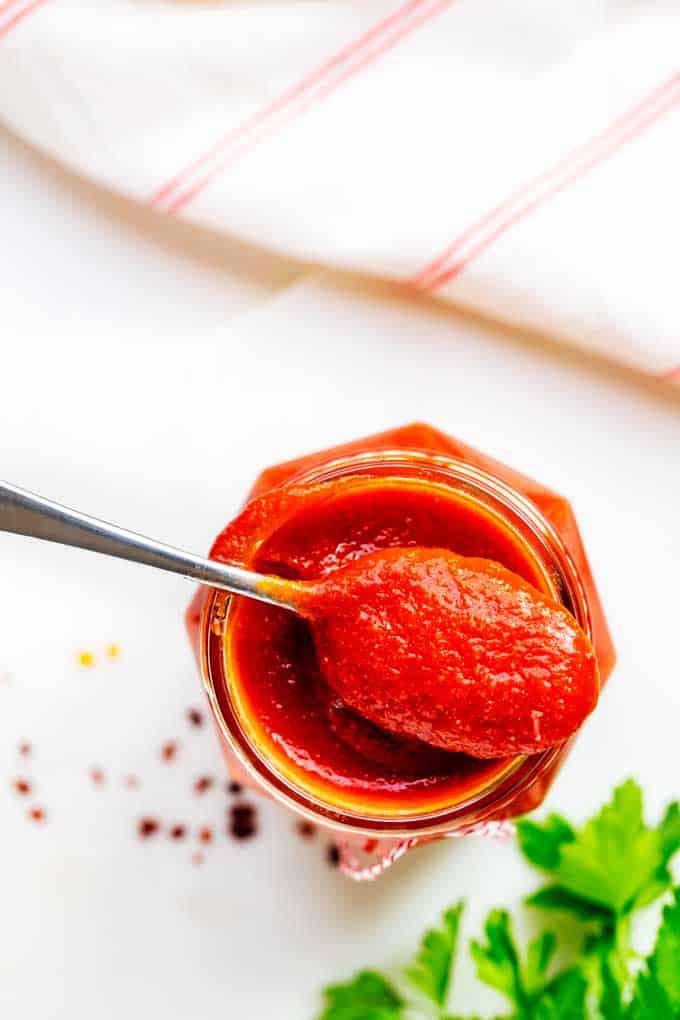 Low Carb Ketchup – Sugar Free & Keto from Kicking Carbs
Ditch the sugar and keep the flavor with this Low Carb Ketchup recipe! This is a keto staple you will turn to again and again!
Get the recipe
Even though this recipe is sugar free, you'll want to watch the amount you use because the carbs will add up if you use a lot. I recommend using this ketchup for these keto recipes:
Keto Ranch Dressing
Who doesn't love a creamy ranch dressing? This low carb homemade ranch uses simple ingredients and seasonings to make a thick and creamy dressing you can pour on just about anything.
3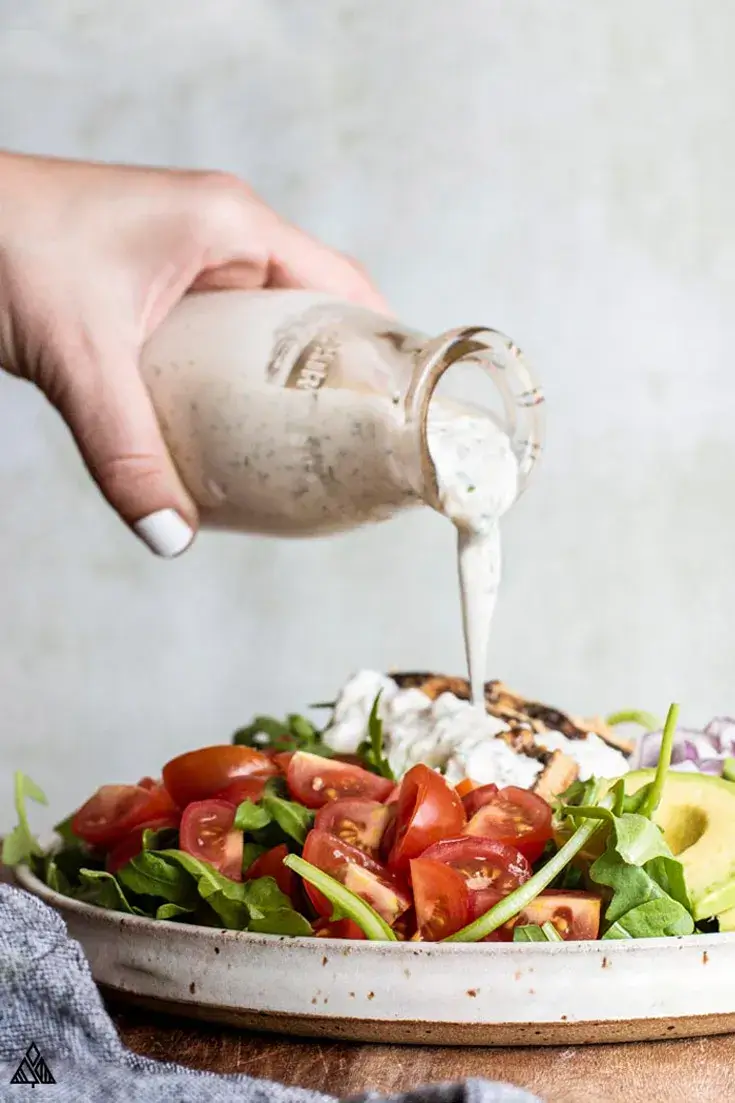 Low Carb Keto Ranch Dressing from The Little Pine
Looking for the GREATEST homemade ranch dressing recipe on the net?! The best part, it also just happens to be low carb! You're going to want to dress it all!
Get the recipe
This creamy ranch would be perfect on a cobb salad or with any of these keto friendly recipes:
Keto BBQ Sauce
Low carb and grilling go hand in hand. With this easy sugar free BBQ sauce, you can keep it keto while slathering burgers, chicken and steak with a tangy sauce.
4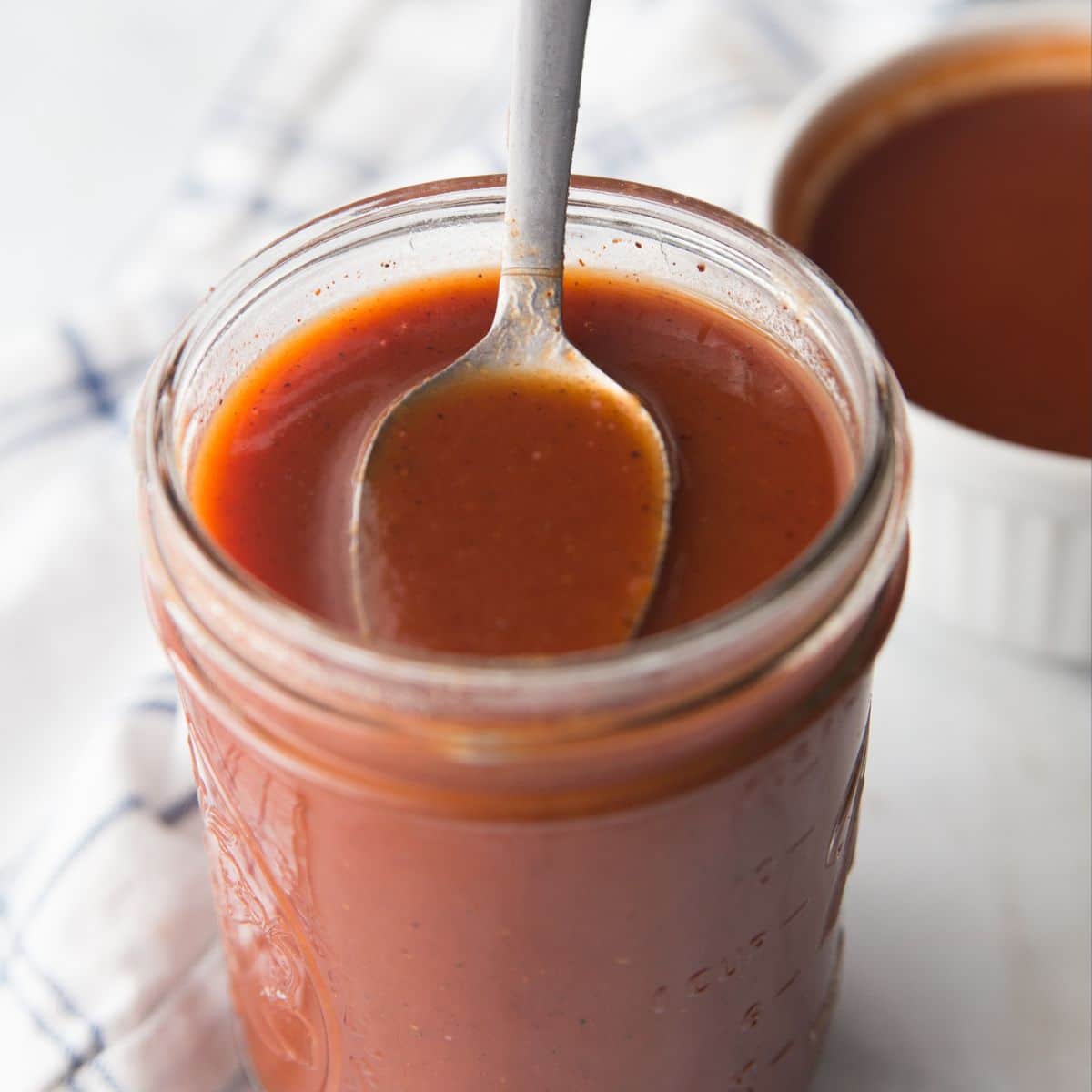 Homemade Low Carb Sugar-Free BBQ Sauce from Kasey Trenum
The absolute best recipe for homemade Low Carb Sugar-Free BBQ Sauce is bold, tangy, and sweet. It comes together in minutes and tastes amazing.
Get the recipe
You can check out all of our keto grilling recipes here. This BBQ sauce would be perfect with:
Keto Stir Fry Sauce
An easy stir fry with a little cauliflower rice is one of THE BEST quick and easy keto meals. Since a lot of store bought sauces contain sugar, we made this DIY coconut aminos recipe that's an easy homemade alternative.
5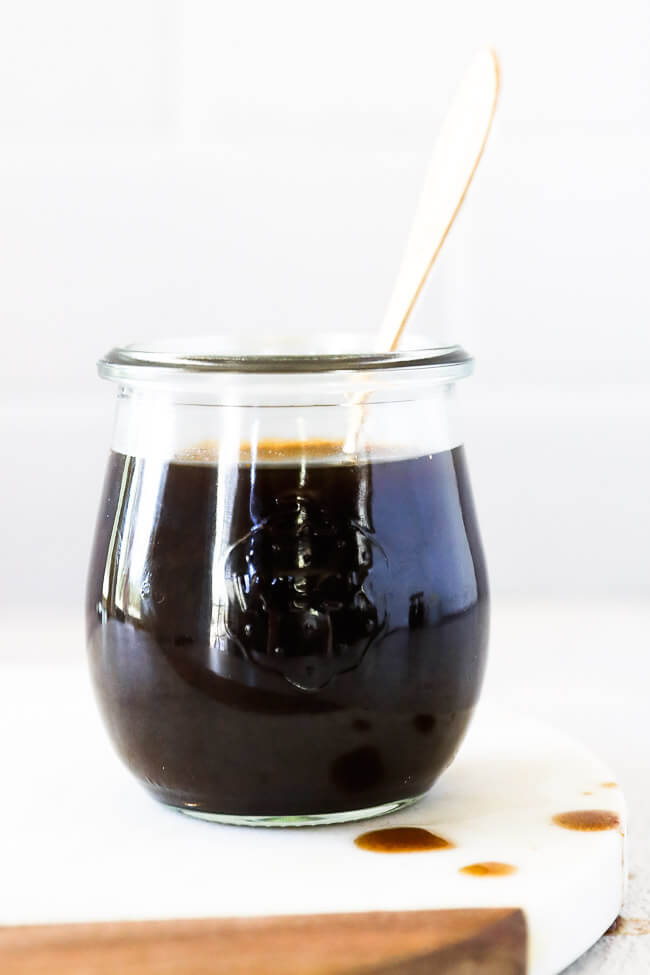 DIY Coconut Aminos Substitute
An easy recipe for a 5 ingredient DIY coconut aminos substitute you can make at home with only a few minutes of prep time. Plus, you'll save some money!
Get the recipe
Make sure you omit the maple syrup in the recipe to keep it keto friendly. You can use this sauce as a 1-to-1 replacement for soy sauce or coconut aminos in any recipe.
Use it in place of coconut aminos in these recipes to make them even lower in carbs:
Keto Cheese Sauce
A creamy, warm and gooey cheese sauce is the perfect sauce for the keto diet. This amazing 1 minute keto cheese sauce recipe is so simple you'll be making it all the time!
6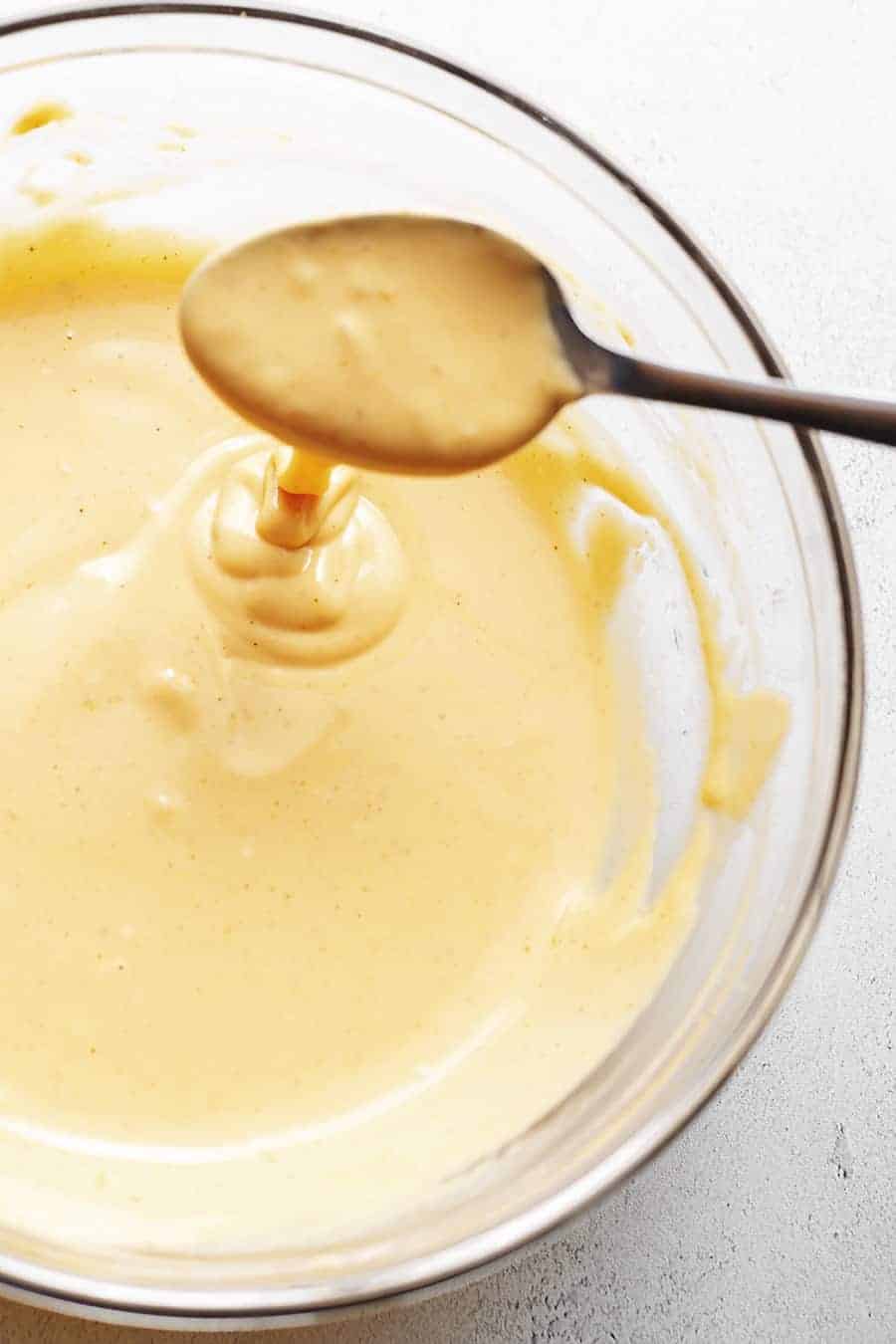 1 Minute Keto Cheese Sauce (Nacho or Plain!) from Low Carb with Jennifer
1 Minute Keto Nacho Cheese Sauce is the perfect recipe for those who still want to enjoy everyones favorite snack but don't want to worry about all the carbs!
Get the recipe
I love cheese sauce as a topping for roasted vegetables or as a dip for fresh vegetables. Here are some other low carb options for using this cheese sauce:
Keto Spaghetti Sauce
Even though you can't have traditional spaghetti, you can make a hearty low carb version of spaghetti with zoodles and this keto meat sauce. It's great for meal prep and freezer friendly too!
7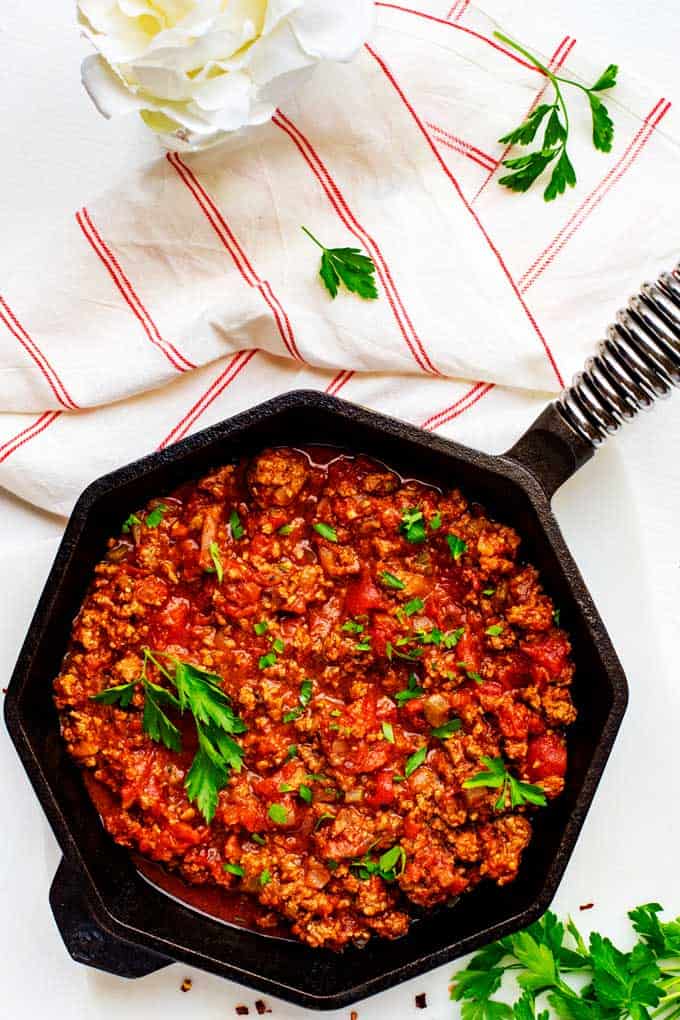 Keto Meat Sauce from Kicking Carbs
This Keto Meat Sauce is a freezer staple that you never want to be without. It is ridiculously aromatic and SO much better than jarred sauce.
Get the recipe
You can even make this recipe in the Instant Pot which makes it a winner in my book!
Keto Alfredo Sauce
Who doesn't just die for a creamy, cheesy alfredo sauce? This keto alfredo sauce is an easy cheesy sauce for your favorite meats, veggies, seafood, or low-carb pastas.
8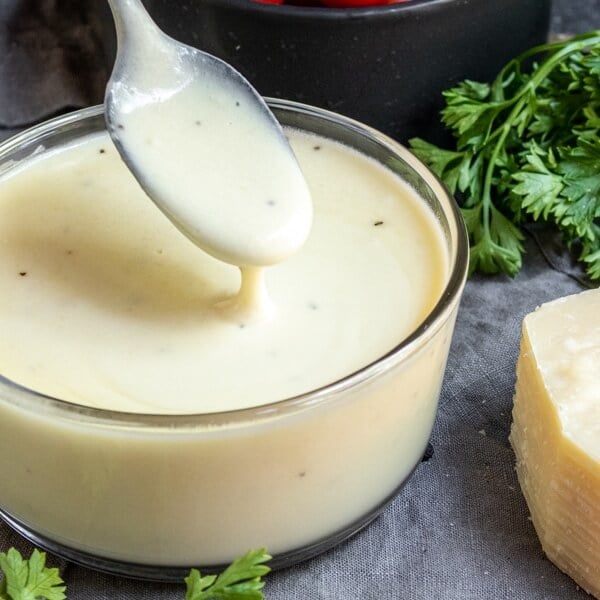 Keto Alfredo Sauce from Home Made Interest
Keto alfredo sauce is a low carb version of a classic sauce made with fresh Parmesan and warm heavy cream.
Get the recipe
I could just eat this by the spoonful! Or, you can use it as a replacement for our creamy vegan alfredo sauce in these recipes:
Keto Dressing
This homemade caesar salad dressing is the perfect low carb dressing. We use it for salads and as a sauce to jazz up leftovers for lunch.
9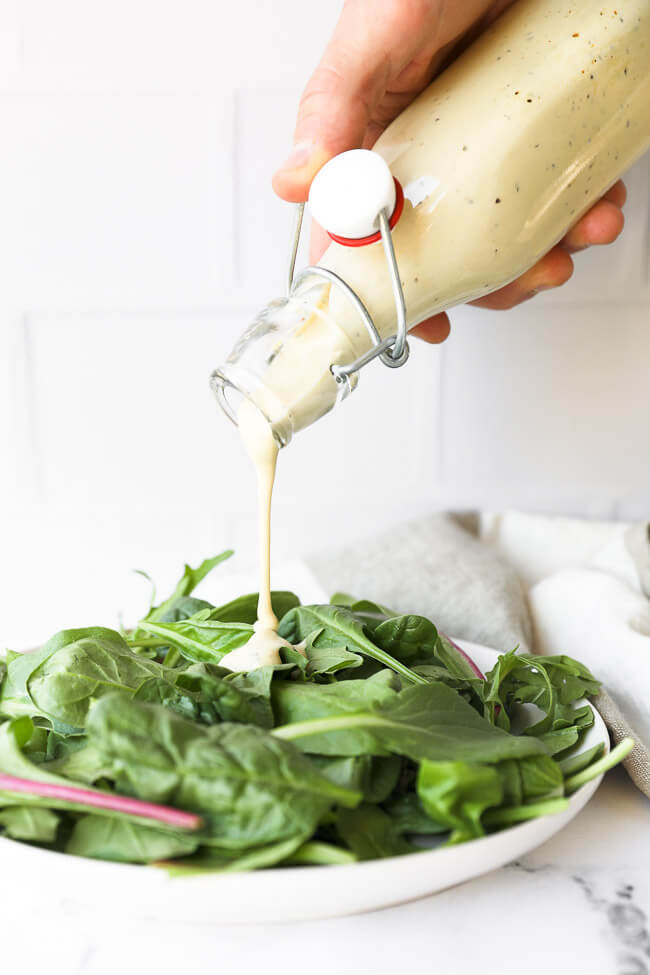 Easy Low-Carb Keto Caesar Salad Dressing
Follow this recipe tutorial at home to make your own keto-friendly caesar salad dressing in 5 minutes. To keep things simple, our recipe uses store-bought mayonnaise and anchovy paste, saving a ton of time. This low-carb dressing offers bold, classic Caesar flavor without any dairy.
Get the recipe
For this dressing you can use our keto avocado oil mayo as the base. You'll love how creamy and authentic this dressing is. Use it for:
Keto Marinara Sauce
Anyone craving a low carb pizza? This keto marinara sauce recipe is the perfect topping for pizza, spaghetti or lasagna.
10
Easy Keto Marinara Sauce -from I Breathe I'm Hungry
An easy keto marinara sauce that is loaded with flavor, not sugar! It's the perfect keto tomato sauce for pizza or keto pasta. Whole30 too!
Get the recipe
Use this sauce in any of these low carb pizza themed recipes:
---
Like this Recipe?
SHARE IT NOW OR PIN IT FOR LATER!
---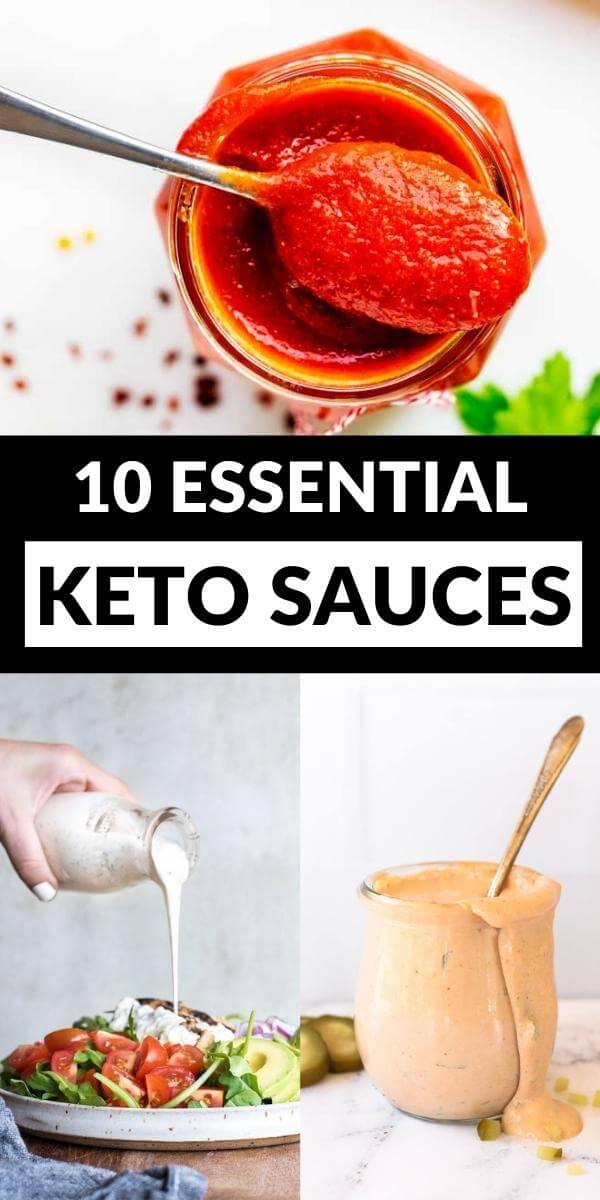 ---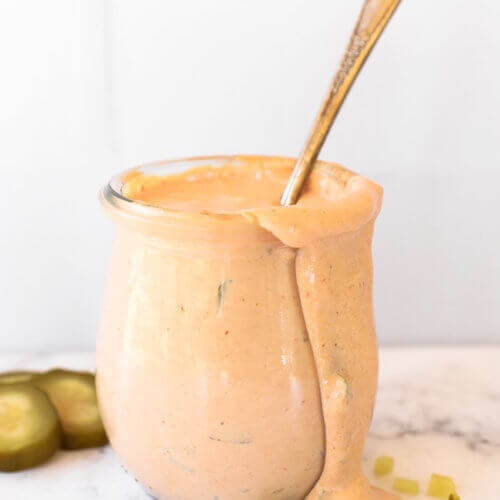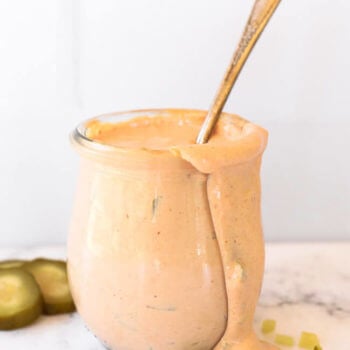 Get the Recipe:
10 Essential Keto Sauces: Big Mac Sauce
This healthy big mac sauce a healthy low carb sauce to put on burgers, fries, salads or for dipping! Plus, we have 10 other essential keto sauces – Keto mayonnaise, ketchup, BBQ sauce, cheese sauce, marinara, stir-fry sauce, pizza sauce, alfredo, spaghetti sauce and keto dressing.
Ingredients
1 cup mayo
1/4 cup white vinegar
1/4 cup tomato paste
2 tsp mustard
1/2 tsp garlic powder
1/2 tsp onion powder
1 medium dill pickle, finely diced, (can sub relish)
Instructions
Combine all of the ingredients in a bowl or pint jar and mix well with a whisk. Cover and refrigerate for up to 2 weeks.
Notes
Nutrition facts are per serving (1 tbsp for this recipe) and are an estimate provided for those following a Ketogenic or low-carb diet. See our full nutrition information disclosure here. 
Calories: 58kcal, Carbohydrates: 1g, Protein: 1g, Fat: 6g, Saturated Fat: 1g, Fiber: 1g